The MBA That Fits Your Life
Just over $19K total tuition (30 credits)*
Earn credentials along the way
MBA program accredited by ACBSP
Complete in about 1 year as a full time student or at your own pace
15+ career-focused concentrations
Curriculum revised in 2021
*If you're required to take foundational courses and choose to take a concentration, your total tuition cost may increase based on the cost of 3-6 additional credits.
MBA Program Overview
If you need to advance your career sooner than later, you've found the online MBA that can fit into your busy life.
Southern New Hampshire University's new Master of Business Administration program has the flexibility you need to get where you want to go while positioning yourself for career advancement in about 1 year.
And at just over $19,000 – total tuition – our accredited online MBA program is also an affordable solution that can fit your budget.
Plus, you won't only earn an MBA. We revised our curriculum in 2021, so that in each course throughout the program, there's an opportunity for you to earn industry-recognized business credentials as well. You can gain a competitive advantage each term as you fill your resume with your additional skill sets and certificates.
"The exciting thing about this degree is that we left behind preconceived notions about what an MBA program is and really leaned forward into what it should be by thoughtfully anticipating the future," said Dr. Andrew Gallion, an adjunct instructor at SNHU who served as a subject-matter expert for the university's new master's program. "We looked at current trends to predict what skills will be required. ... This program will certainly differentiate itself with a different focus on the future whereas most programs focus on the present."
You can also choose from
15+ career-focused concentrations
, to tailor the program more closely to your personal interest. Popular concentrations include
healthcare management, project management
and
human resources.

What You'll Learn
Data analysis and interpretation
Adaptable organizational strategies
Global and cultural awareness
Ethical, legal and sustainable practices
Best practices for organizational improvement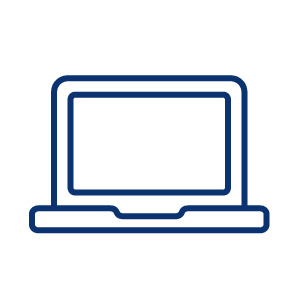 How You'll Learn
At SNHU, you'll get support from day 1 to graduation and beyond. And with no set class times, 24/7 access to the online classroom, and helpful learning resources along the way, you'll have everything you need to reach your goals.
Concentration Options
To better fit your career goals, SNHU offers 15+ MBA concentrations that allow you to hone in on the skills most relevant to you. The concentrations are typically 3 courses each and provide in-depth coverage of a certain subject, like finance, marketing, human resources and more. You also have the option to stay with the general track and take 3 electives that most interest you.
Explore MBA concentration options below.
Upgrade Your Career with an Online MBA
"After earning my degree, I got a job that changed my life and the lives around me," said SNHU graduate Tanzania '22. Hear more about how SNHU's online MBA helped make it possible for her and her classmates to succeed.
MBA Career Outlook
SNHU's MBA program was designed for a variety of organizations, making you marketable across the workforce.
"The attractive part of this program is that the MBA is designed with a broad focus that can apply across industries," said Dr. Andrew Gallion, an adjunct instructor at SNHU who served as a subject-matter expert for the university's new master's program. "MBA students are usually on a management or executive career path in a wide span of industries. This MBA program is designed to be equally of value for a manager or executive in manufacturing, management consulting, government, retail or biotech."
Job Growth and Salary

Job Growth
According to the GMAC 2022 Corporate Recruiter Survey, 92% of recruiters plan to hire MBA graduates, and most corporate recruiters agree the demand for new business school talent will increase in the next 5 years.2

Potential Salary
According to the Graduate Management Admission Council (GMAC) 2022 Corporate Recruiter Survey, the median starting salary offered to new employees with an MBA was $115,000.2
Understanding the numbers
When reviewing job growth and salary information, it's important to remember that actual numbers can vary due to many different factors—like years of experience in the role, industry of employment, geographic location, worker skill and economic conditions. Cited projections do not guarantee actual salary or job growth.
Future Proof Your Career
The work the academic team put in to make the new MBA curriculum applicable to the job market shows.
"As part of our research for the design of this program, we focused on job opportunities for the present and the future," said Dr. Mark Hobson, SNHU's senior associate dean for business. "We sought information from places like the Graduate Management Admission Council, a nonprofit coalition of graduate business schools commonly known as GMAC, the World Economic Forum and many other resources. The research states that employers place MBA graduates in positions involving strategy and innovation, finance, business intelligence and analytics, marketing, leading people, business development and consulting."
Where Could You Work?
Right now, Hobson continued, some of the hottest jobs for MBA graduates include managing areas like:
Accounting & Finance
Analyze and manage monetary funds to help drive organizational growth and stability.
Business Operations
Help drive people and process to make sure organizations run most efficiently.
Database Administration
Take the lead on collection, storage and administration of the company's data.
Human Resources
Be the people person, managing talent acquisition, training, growth and more.
Marketing
Drive company growth by reaching consumers through advertising campaigns across different channels.
Medical & Health Services
Help manage operations, programs, or other initiatives for hospitals, research labs, or other health-driven organizations.
Start Your Journey Toward an Online MBA Degree
Flexible
With no set class meeting times, you can learn on your schedule and access online course materials 24/7. Our online MBA program offers more fluidity around assignment due dates than before and course resources better suited for the on-the-go learner.
Affordable
As part of our mission to make higher education more accessible, we're committed to keeping our tuition rates low. In fact, we offer some of the lowest online tuition rates in the nation.
Prior coursework and work experience could also help you save time and money. SNHU's MBA transfer policy allows you to transfer up to 6 credits from your previous institution. You could also earn college credit for previous work experience.
Respected
Founded in 1932, SNHU is a private, nonprofit institution with over 160,000 graduates across the country. SNHU is accredited by the New England Commission of Higher Education (NECHE) — which means our 200+ associate, bachelor's and master's programs meet high academic standards. In addition, many of SNHU's degree programs also carry specialized programmatic accreditation. This includes our portfolio of business programs, which are accredited by the Accreditation Council for Business Schools and Programs (ACBSP).
To be regionally accredited, one of 7 regional accreditation organizations recognized by the Council for Higher Education Accreditation (CHEA) has determined that the university meets its high academic standards and expectations. Most nonprofit institutions are institutionally accredited.
In addition, SNHU's suite of online business programs, including the MBA, are also programmatically accredited by the Accreditation Council for Business Schools and Programs (ACBSP).
In addition, SNHU has been nationally recognized for its efforts to lead the way toward more innovative, affordable and achievable education:
"Most Innovative" regional university honors from U.S. News & World Report each year since 2015
A $1 million grant from Google.org to explore soft skills assessments for high-need youth
Recognition as a 2017 Digital Learning Innovator by the Online Learning Consortium
Extensive Business Alumni Network
Since our first MBA graduate class in 1974, we've welcomed over 20,000 MBA graduates to our alumni network. For current students, that means an extensive business networking group, an opportunity to seek out college mentorship opportunities and learn from students who have already walked the path.
93.6% of online students would recommend SNHU (according to a 2022 survey with 17,000+ respondents). Discover why SNHU may be right for you.
Part of our mission to expand access to quality, higher education means removing the barriers that may stand between you and your degree. That's why you can apply at any time and get a decision within days of submitting all required materials — with no GRE or GMAT required.
Acceptance decisions are made on a rolling basis throughout the year for our 5 graduate terms.
Simply contact an admission counselor, who can help you explore financial options, answer all your questions and walk you through the application process, which includes:
No application fee
Completing a graduate application
Providing undergraduate transcripts
Achieving Career Goals
William Puksta '20
"Multiple coworkers at my employer have enrolled and graduated from the SNHU MBA program. My interview with my adviser confirmed that the MBA program through SNHU is what would help me achieve my future career goals."
Courses & Curriculum
Featuring a brand-new curriculum, the revised online MBA program at Southern New Hampshire University can best be described as hands-on preparation for becoming a leader of tomorrow.
First, the program now has 7 core courses. That means all MBA students are required to take these courses. Previously set up to separate subjects – like finance, marketing and strategy – the curriculum now weaves these areas throughout the classes about optimizing brands, measuring success and innovation.
The format of the courses has been reworked as well. All classes now contain scenario-based learning, which gives you the opportunity to practice the course content in a real-world scenario of a likely business problem.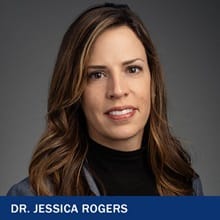 "The learner will be immersed in an experience with learning tools and an instructor who acts like a mentor," said Dr. Jessica Rogers, an associate dean at SNHU. "The scenario solution is mapped for the student to break challenges into sub-tasks, leading to a conclusion and assignment submission."
By taking part in several scenarios, you can bring advanced expertise to organizations.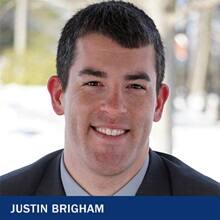 "The hope for this program is to provide students with an authentic learning experience that mimics the workplace," said Justin Brigham, a senior instructional designer with the learning science and assessment team at SNHU.
Also included in the new curriculum are a variety of very current resources.
"Learners will see strategic use of multimedia, interactive assignments and video content," Rogers said. "They will also see content that is relevant to today's business environments. ... Attention was given to the student experience and variety of ways in which they learn and digest information."
This was in response to listening to both students and academic advisors. Learners have hectic schedules – and it's always been important to SNHU to meet them where they are.
"Students have very busy lives and we received a lot of feedback around the assignment schedule being more flexible, the ability to have mobile-friendly resources and for the learning experience to be more interactive," Brigham said. "I'm happy to say these are all things we've worked to implement into this program."
Innovative Learning
To say that SNHU's new MBA program has moved away from a traditional format might be an understatement.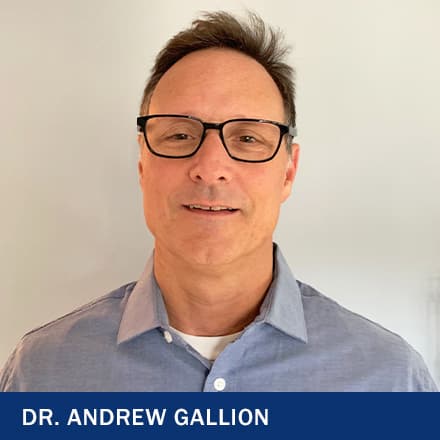 "This new program looks away from the design and content of past, more traditional programs and forward into the future for the skills needed to succeed," said Dr. Andrew Gallion, an adjunct instructor at SNHU who served as a subject-matter expert for the university's new master's program. "While a subject like accounting appears to be pretty straightforward, having an innovative mindset can push the practice forward and create efficiencies and new techniques."
The Fourth Industrial Revolution (4IR) was in everyone's minds while creating the new program. Having skills that are – and will be – in demand from employers is crucial for student success. 4IR focuses on technology, merging biological, digital and physical worlds. It changes the way we work, communicate and go through our lives.
Because of that, the new MBA program can help you develop 4IR-ready skills like:
Cognitive flexibility
Complex problem-solving
Coordinating with others
Creativity
Critical thinking
Emotional intelligence
Environment and society conscious
Judgment and decision-making
Negotiation
People management
Service orientation
In turn, you'll enhance your "soft skills," a key ingredient for success in any aspect of the business world.
Earn Credentials and Learn from Industry Leaders
Another feature you'll benefit from are the embedded credentials you can earn within courses. These industry-recognized certifications can help you build up your resume even before you graduate.
"Not only will students leave with their MBA, but along the way, they will have the opportunity to gain badges and certificates that can be immediately shared out to their network and potential employers," Brigham said.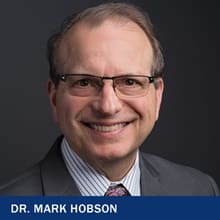 The academic team at SNHU has also lined up highly successful business experts and leaders from many industries who will present in each course through video.
"The videos will inform students about the course content while the expert will share their own life lessons," said Dr. Mark Hobson, SNHU's senior associate dean for business. "These speakers are lifelong learners and friends of Southern New Hampshire University. Many of them are alumni of our MBA program." In short, these experts will share advice and expertise by video in every course.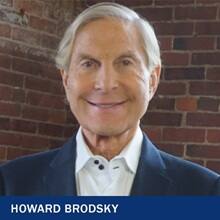 For example, one of the experts is Howard Brodsky, co-founder, chairman and co-chief executive officer of CCA Global Partners, which is one of the largest privately held companies in the United States.
"An MBA gives you the tools to be more successful quicker," Brodsky said. "I feel very strongly that one of the great benefits of the new MBA program at Southern New Hampshire University is that you're going to get really seasoned business leaders to give you ideas and experience that can help you in your path to success."
Tailor Your Program
Whether you're looking to enhance your current career, improve your ability to switch careers or ensure the success of your own business, our business degree coursework offers you the flexibility to tailor your program around your core skills and interests through 15+ career-oriented concentrations.
Aside from the 7 core courses that make up the majority of the MBA program, you can also choose to take 3 courses from a selection of electives or incorporate a concentration to round out your 10-course program. (Note: The MBA in Engineering Management is an 11-course program with 4 concentration classes.)
An MBA for All
Don't have a business background? No problem. Our MBA is accessible to everyone. Interested students must have a conferred undergraduate degree for acceptance, but it can be in any field. Those without an undergraduate degree in business or a related field may be asked to complete up to 2 foundation courses to get started. These foundations cover essential business skill sets and can be used to satisfy elective requirements for the general-track MBA--and wouldn't increase the cost or length of your program. If you choose to take a concentration, foundations courses would not be able to be used toward major electives. This would mean the maximum length of your online MBA could be up to 36 credits instead of the standard 30.
Attend full time or part time. Students in the MBA have the option to enroll full time (at 2 classes per term) or part time (with 1 class per term). Full-time students should be able to complete the program in about 1 year, while part-time students could finish in about 2 years. SNHU students are busy, often juggling jobs, family and other obligations, so you may want to work with your academic advisor to identify the course plan that works for you. The good news is, you can switch from full time to part time and back again as often as you want.
CIO Earns MBA, Takes Her Company 'To the Next Level'
Katrina Jagroop-Gomes left school at 23 years old to become a mom, but the realities of the modern workplace soon convinced her to finish her education. Now a chief information officer, certified SCRUM master and a leadership award recipient, she shares why she turned to SNHU's MBA program to advance her career.
List of Courses
Courses May Include
MBA
MBA 530
Leading People and Organizations
Impactful leaders have the ability to define direction, understand their uniqueness, communicate effectively, and use emotional intelligence to lead people, teams, and organizations. Students will explore leadership theories, issues, and trends, while also applying evidence-based methodologies and tools to assess and elevate their personal leadership plan. By connecting leadership theories and methodologies to trends, challenges, and opportunities facing leadership, this course will help students to effectively lead and empower others.
MBA 540
Organizational Strategy in a Global Environment
Impactful leaders leverage business intelligence to make ethical decisions, solve complex problems, and craft strategic direction to improve organizational performance and agility in a dynamic global business environment. Students develop context and understanding of how organizations formulate a strategic direction and organize all business functions to complement each other to achieve organizational objectives. Students develop the strategy know-how to assess, inform, and form interconnected functional and organizational strategic direction.
MBA 580
Innovation and Strategy for High-Performance Organizations
High performance organizational leaders cultivate innovative thinking and processes and their application to developing successful business strategies. Students will analyze the attributes of innovative thinkers and cultures and how organizational structure and policy can promote or inhibit innovation. The course will explore the market and technology forces that drive the adoption of innovation and the tools and methods--such as risk analysis, economic analysis, statistics, and forecasting--to drive the analysis, selection, and implementation of innovative products and processes.
MBA 620
Measuring Success in an Organization
Effective leaders need a comprehensive understanding of financial and management accounting principles, analytical techniques, and computer-based tools. Students will prepare, monitor, and evaluate financial and accounting reports and metrics and present their findings and recommendations. From reporting to planning, students will develop an acute awareness of a perpetually changing business environment and how entities measure its success, challenges and resources.
MBA 645
Optimizing Brands
Organizational leaders balance brand management and its relationship with impactful marketing strategies. Students will study the key brand elements of identity, trust, and building habit-forming brand experiences. By applying market research, target market identification, customer trends in the marketplace, and ethical considerations, students will develop a marketing strategy for an organization.
Total Credits: 30
Master of Business Administration (MBA) Technical Requirements
Video Communication Platform:
Mac or PC desktop or laptop (not a mobile device or tablet)
Webcam
Microphone
Required: At least 1 Mbps upload/download speed
Learn more about our detailed technical requirements
Internet Connectivity for Virtual Labs:
Recommended: 5Mbps upload/download speed with less than 40ms latency
Minimum Hardware Requirements
| Component Type | PC (Windows OS) | Apple (Mac OS) |
| --- | --- | --- |
| Operating System | Currently supported operating system from Microsoft. | Currently supported operating system from Apple. |
| Memory (RAM) | 8GB or higher | 8GB or higher |
| Hard Drive | 100GB or higher | 100GB or higher |
| Antivirus Software | Required for campus students. Strongly recommended for online students. | Required for campus students. Strongly recommended for online students. |
| SNHU Purchase Programs | | |
| Internet/ Bandwidth | 5 Mbps Download, 1 Mbps Upload and less than 100 ms Latency | 5 Mbps Download, 1 Mbps Upload and less than 100 ms Latency |
Notes:
Laptop or desktop?  Whichever you choose depends on your personal preference and work style, though laptops tend to offer more flexibility.
Note:  Chromebooks (Chrome OS) and iPads (iOS) do not meet the minimum requirements for coursework at SNHU. These offer limited functionality and do not work with some course technologies. They are not acceptable as the only device you use for coursework. While these devices are convenient and may be used for some course functions, they cannot be your primary device. SNHU does, however, have an affordable laptop option that it recommends: Dell Latitude 3301 with Windows 10.
Office 365 Pro Plus is available free of charge to all SNHU students and faculty. The Office suite will remain free while you are a student at SNHU. Upon graduation you may convert to a paid subscription if you wish. Terms subject to change at Microsoft's discretion. Review system requirements for Microsoft 365 plans for business, education and government.
Antivirus software: Check with your ISP as they may offer antivirus software free of charge to subscribers.

Tuition & Fees
Tuition rates for SNHU's online degree programs are among the lowest in the nation. We offer a 25% tuition discount for U.S. service members, both full and part time, and the spouses of those on active duty.
Online Graduate Programs
Per Course
Per Credit Hour
Annual Cost for 15 credits
Degree/Certificates
$1,911
$637
$9,555
Degree/Certificates
(U.S. service members, both full and part time, and the spouses of those on active duty)*
$1,410
$470
$7,050
Tuition rates are subject to change and are reviewed annually.
*Note: students receiving this rate are not eligible for additional discounts.
Additional Costs:
Course Materials ($ varies by course). Foundational courses may be required based on your undergraduate course history, which may result in additional cost.
Frequently Asked Questions
Can you get an MBA online?
Of course. Many schools offer their MBA programs online so that working professionals can continue their career while pursuing advancement through their master's degree.
SNHU has been a pioneer institution in online programming since 1995, giving us decades of experience keeping up with the changing landscape of the workforce. With SNHU, you'll benefit from an institution that's led the way in modern education, currently serving over 150,000 learners nationwide.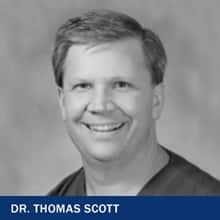 Earning an MBA at a brick-and-mortar school was not possible for Dr. Thomas Scott '15MBA. He knew immediately he needed to find an online university.
"All the research I did said go to SNHU," he said. The quality of SNHU's online MBA program was attractive, as was the way he could choose courses within the program that fit his already demanding medical career. "As a practicing physician, (it) was exactly what I was looking for. The letters after my name weren't as important. I need the information."
Wherever you are in the country, or in the world, you can earn an MBA online from SNHU.
Student Story: How One MBA Student Helps Others
For Greg Padilla, an MBA student, success is about being able to help his community, and he believes he can do that with the knowledge he gains in the classroom. See what he has to say about the MBA curriculum and support he felt at SNHU.
Does an MBA increase salary?
Earning an MBA has the potential to boost your pay significantly. When paired with your years of experience and the industry you're employed in, an MBA can give you the opportunity to earn a much larger paycheck.
According to the Graduate Management Admission Council (GMAC), the median salary of MBA graduates – $115,000 – 54% more than those with a bachelor's ($75,000).2
Plus, when you enroll at an affordable university, your ROI – return on investment – improves that much more.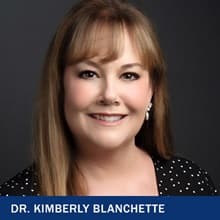 And that's why Southern New Hampshire University revised its Master of Business Administration curriculum in 2021: to create a more affordable online MBA program. The revised degree is an $18,810 tuition investment, making it one of the most affordable MBA programs in the country.
While the specific impact of an MBA on salary or earning potential will vary by person, "that year-over-year salary difference over a bachelor's degree accumulates to a significant amount," said Dr. Kimberly Blanchette, executive director of online business programs at SNHU.
How long does it take to get an MBA online?
It depends. If you attend college full time, you could possibly finish it twice as fast as if you only enrolled part time.
In 2021, Southern New Hampshire University revised and shortened its MBA curriculum so that it could be completed in about a year.
"Our prospective students prioritize career mobility and progression," said Dr. Mark Hobson, SNHU's senior associate dean for business. And one of their most-asked questions is knowing how long the MBA will take them to finish. "We heard that message and wanted to help students overcome these concerns. The 30 credits may be achieved in about 12 months."
However, many working professionals try to strike a balance between their career and their education – as well as any other personal responsibilities you have outside of work. If you need to enroll part time to be successful, it's not a problem, and you certainly won't be alone.
It's up to you to decide your timeline and what you can handle to do your best in your degree program and as you advance in your career.
How much does an online MBA cost?
This can vary from every program, every school and every person. They can range from around $20,000 to even over 6 figures – for the entire program.
At Southern New Hampshire University, we're on a mission to make higher education affordable. Known for low online tuition rates, the college wanted to make its MBA program even more budget friendly. By revising the curriculum for students starting in 2021, the team also managed to lower the price point to $18,810 in total tuition costs.
"College education costs are skyrocketing at a higher rate than inflation," said Dr. Andrew Gallion, an adjunct instructor at SNHU who served as a subject-matter expert for the university's new master's program. "This MBA program breaks that trend and creates a price point that makes it highly competitive and attractive."
And at SNHU, you may be able to lower the cost even more. Our Student Financial Services team members are on hand to help you customize a payment plan that works for you, as well as to help you consider your options when it comes to financial aid.
Do you need GMAT for an online MBA?
Not at Southern New Hampshire University. While many universities require test scores for admission into their master's and MBA programs, SNHU recognizes that this can often be another barrier between you and your goals.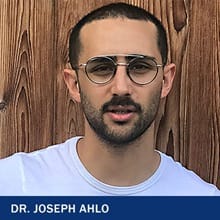 "It is well known that success in entrepreneurship and business is not contingent upon a GRE/GMAT score," said Dr. Joseph Ahlo, an SNHU instructor who served as a subject-matter expert for SNHU's recently revised MBA program. "Therefore, we try to embrace all of the qualities of an applicant beyond a single metric. People are more than a metric."
When you enroll in an online MBA program at SNHU, you have a goal in mind. So the quicker we can help you finish your degree, the faster you can work on your next plan of action: moving into a role that can take you even further.
Pursuing an MBA can be a big commitment, and many potential students wonder if earning an MBA is worth it in the current work landscape. No degree is one-size-fits-all and its important to consider your personal motivations for furthering your education and how an MBA could help achieve these goals.
Earning an MBA can give you an edge over other candidates both when looking to advance your current career or start a new one. Some MBA courses even include embedded credentials in fields such as project management so that you can enhance your resume before you graduate.
Aside from career advancement, an MBA program can also help enhance your leadership skills with foundational courses such as organizational management. By building off your bachelor's degree, an MBA allows students to specialize in a particular area and gain further confidence in their knowledge and skillset.
You can read some of our MBA alumni stories in our newsroom here:
Or you can see more of our MBA alumni stories in video format here:
Student Story: Landing Dream Job with an MBA in Quantitative Analysis
Kyle knew he wanted to move from construction sales to advertising technology, but his resume lacked the experience required. So, he made a decision that would change his life: He enrolled in the online MBA in Quantitative Analysis at SNHU, and, a year and a half later, landed the job he wanted.
Student Story: What Scott's Online MBA Meant for Him
Scott Saktanaset's parents came to the United States with a dream – to help their son pursue a better education. Now, with an MBA in Entrepreneurship from SNHU and subsequent promotion into a management position, he's giving back to the family that helped him succeed.
What can you do with an MBA?
An MBA is one of the most versatile master's degrees you can earn, and it's one the business world is always looking for.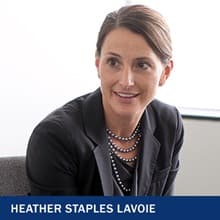 "The value (of an MBA) is immeasurable," said Heather Staples Lavoie '96MBA, now chief strategy officer at Geneia, an analytic solutions and services company serving the healthcare industry. "Understanding the fundamentals of the market, being trained in quantitative analysis, securing a comprehensive understanding of strategic planning and management, learning about forecasting, operations management – this background has aided me in every role I have held and allowed me to take on the work of building and leading businesses."
According to the Graduate Management Admission Council (GMAC), hiring for MBA grads still remains strong: 92% of recruiters surveyed planned to hire MBAs in 2022.2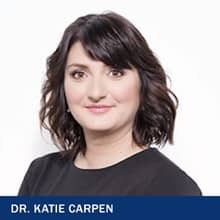 "When it comes to the professional value of earning an MBA, the driving factors usually include enhanced marketability, earning potential, transferability, domain knowledge and skill sets that are essential to the business environment," said Dr. Katie Carpen, an adjunct instructor at SNHU.
A GMAC survey said that MBAs are most wanted for roles within consulting, energy/utilities, healthcare and technology.2 And throughout all industries, functions most sought after by employers are hires who have skills or a background in strategy/innovation, finance, marketing and business intelligence/analytics.2
A specialized MBA can help you gain a competitive edge in the workforce. In addition to the general MBA track, SNHU also offers 15+ career-focused concentrations designed to help you reach your professional goals.
By honing in on an in-demand area that organizations are seeking solutions for, you have the potential to become the decision-maker for your company.
Student Story: Driving Global Business with an Online International MBA
Neil McLellan, a business development manager, travels all over the world to bring Internet of Things technology to companies. His MBA in International Business gives him a competitive advantage, equipping him with knowledge he can take to work and to conversations with thought leaders around the world.
Related Articles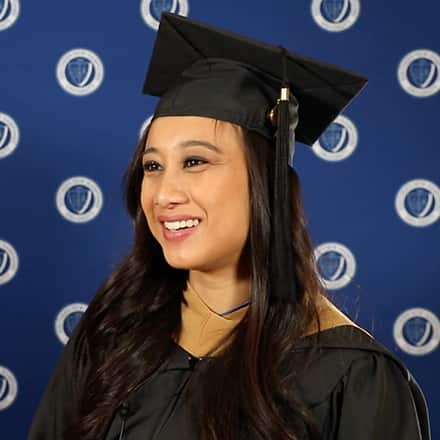 When Melanie Martinez '23MBA earned her Master's of Business Administration (MBA), she had a particular career path in mind. That's why she chose a concentration in music business. Thanks to her degree, now she's volunteering at a music company in Chicago and planning to move on up on the ranks.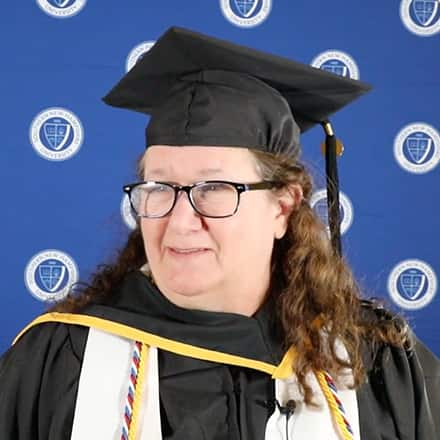 Pamela Judd earned an associate degree in business administration from SNHU while balancing work, kids — and 15 grandchildren. As the first person in her family to graduate with a college degree, she's hoping to serve as an inspiration to her family.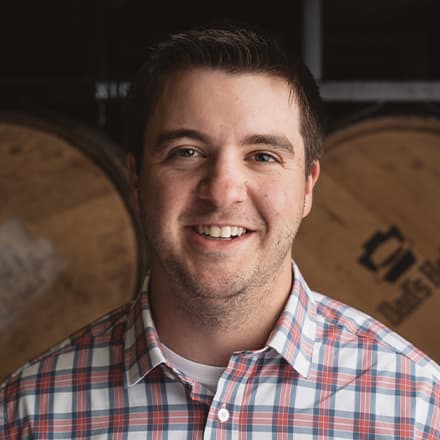 Stephen Hearn wanted more than his bachelor's degree. He wanted to become a Certified Public Accountant, so he looked for a "reputable" business school and found SNHU's master's in accounting program. 
References
Sources & Citations (1, 2)
Sources & Citations (1, 2)
1Bureau of Labor Statistics, U.S. Department of Labor, Occupational Outlook Handbook, on the internet, at:
https://www.bls.gov/ooh/computer-and-information-technology/computer-systems-analysts.htm (viewed March 20, 2023)
https://www.bls.gov/ooh/management/computer-and-information-systems-managers.htm (viewed March 20, 2023)
https://www.bls.gov/ooh/management/training-and-development-managers.htm (viewed March 20, 2023)
https://www.bls.gov/ooh/management/sales-managers.htm (viewed March 20, 2023)
https://www.bls.gov/ooh/management/top-executives.htm (viewed March 20, 2023)
https://www.bls.gov/ooh/management/medical-and-health-services-managers.htm (viewed March 20, 2023)
https://www.bls.gov/ooh/management/social-and-community-service-managers.htm (viewed March 20, 2023)
https://www.bls.gov/ooh/entertainment-and-sports/home.htm (viewed March 20, 2023)
https://www.bls.gov/ooh/management/home.htm (viewed March 20, 2023)
Cited projections may not reflect local and/or short-term economic or job conditions and do not guarantee actual job growth.
2Graduate Management Admission Council (GMAC) 2022 Corporate Recruiters Survey, on the internet at https://www.gmac.com/-/media/files/gmac/research/employment-outlook/2022_gmac_corporate_recruiters_survey_summary_report_final.pdf (viewed March 20, 2023)