A smarter way to your MBA
$627/credit (36 - 51 total credits)
Transfer up to 12 graduate credits
Program accredited by ACBSP
20 career-focused concentrations
Complete in as few as 15 months
No GRE/GMAT required
MBA Program Overview
Got a business idea? An entrepreneurial dream? A desire to step up your game as a corporate leader?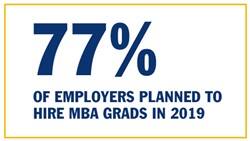 SNHU's online Master of Business Administration is your degree. Accredited, affordable and structured to complete in just over a year (2 courses per 10-week term), it's an efficient, cost-effective way to help enhance your business skills, boost your marketability and advance your career — all at a pace that works for you.
"An MBA program develops a person's critical, creative and strategic thinking all within the scope of starting, running or growing an organization," said Dr. Katie Carpen, an adjunct instructor at SNHU.
Learn how to:
Formulate your own business plan
Analyze data and problem solve
Lead and operate cross functional teams
Speak and write effectively
Understand how culture, economics and politics impact global business
Incorporate legal and ethical principles into business decisions
Create entrepreneurial opportunities
You can also choose from 20 career-focused concentrations, to tailor the program more closely to your personal interest. Popular concentrations include: healthcare management, project management and human resources.
Concentrations Options
If you are interested in, or already working in a particular industry, a concentration can be a great way to hone in on the skills most relevant to you. The concentrations are typically 3 courses and provide in depth coverage of a certain subject such as finance, marketing, human resources and more. Explore concentration options below.
MBA Career Outlook
With a 2019 median annual salary of $105,660 for management occupations, and 7% job growth projected through 2028 (as fast as average) according to the Bureau of Labor Statistics — your MBA is an investment in your future.1
Through its corporate recruiter survey, the Graduate Management Admission Council (GMAC) found that 77% of employers planned to hire recent MBA graduates in 2019. Additionally, it found that most employers plan to increase the starting salaries in 2019 for those new hires.2
Countless graduates have experienced the professional benefit of earning an MBA at SNHU.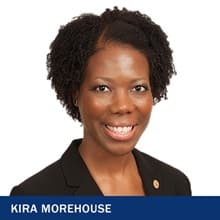 Kira Morehouse '13, for instance, is a digital marketing specialist for Enterprise Bank. She credits the degree for opening the door to her new role.

"In a corporate environment like a bank, it's helpful and reassuring to the people interviewing you and people you have to report to – board members and directors of the organization – that you have the right background," she said."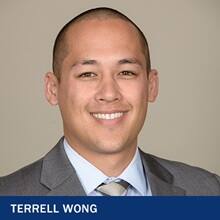 Similarly, Terrell Wong '19MBA, who scored a position working for the L.A. Galaxy's partnership activation team, said Southern New Hampshire's online MBA program afforded him the flexibility he needed to balance his career and education, in addition to developing the knowledge and skills to prepare him for career advancement.

"For me, to get the MBA in marketing … it also opens me up if there are opportunities in a brand," he said. "This education has really given me an opportunity to open up and jump at any opportunity comes up."
You can read some of our MBA alumni stories in our newsroom here:
Or view their stories in video format here:
CIO Earns MBA, Takes Her Company 'To the Next Level'
Katrina Jagroop-Gomes left school at 23 years old to become a mom, but the realities of the modern workplace soon convinced her to finish her education. Now a chief information officer, certified SCRUM master and a leadership award recipient, she shares why she turned to SNHU's MBA program to advance her career.
How One MBA Student Helps Others
For Greg Padilla, an MBA student, success is about being able to help his community, and he believes he can do that with the knowledge he gains in the classroom. See what he has to say about the MBA curriculum and support he felt at SNHU.
Landing Dream Job with an MBA in Quantitative Analysis
Kyle knew he wanted to move from construction sales to advertising technology, but his resume lacked the experience required. So, he made a decision that would change his life: He enrolled in the online MBA in Quantitative Analysis at SNHU, and, a year and a half later, landed the job he wanted.
Driving Global Business with an Online International MBA
Neil McLellan, a business development manager, travels all over the world to bring Internet of Things technology to companies. His MBA in International Business gives him a competitive advantage, equipping him with knowledge he can take to work and to conversations with thought leaders around the world.
What Scott's Online MBA Meant for Him
Scott Saktanaset's parents came to the United States with a dream – to help their son pursue a better education. Now, with an MBA in Entrepreneurship from SNHU and subsequent promotion into a management position, he's giving back to the family that helped him succeed.
Start Your Journey Toward an Online MBA Degree
Flexible
With no set class meeting times, you can learn on your schedule and access online course materials 24/7.
Affordable
Take advantage of some of the lowest online tuition rates in the nation, plus financial aid for those who qualify. We also make it easy to transfer to SNHU by accepting up to 12 graduate credits from your previous institution.
Respected
Founded in 1932, SNHU is a private, nonprofit institution with over 100,000 graduates across the country. SNHU is accredited by the New England Commission of Higher Education (NECHE) — which means our 200+ associate, bachelor's and master's programs meet high academic standards. In addition, many of SNHU's degree programs also carry specialized programmatic accreditation. This includes our portfolio of business programs, which are accredited by the Accreditation Council for Business Schools and Programs (ACBSP).
To be regionally accredited, one of 7 regional accreditation organizations recognized by the Council for Higher Education Accreditation (CHEA) has determined that the university meets its high academic standards and expectations. Most nonprofit institutions are regionally accredited.
In addition, SNHU has been nationally recognized for its efforts to lead the way toward more innovative, affordable and achievable education:
"Most Innovative" regional university honors from U.S. News & World Report each year since 2015
A $1 million grant from Google.org to explore soft skills assessments for high-need youth
Recognition as a 2017 Digital Learning Innovator by the Online Learning Consortium
Extensive Business Alumni Network
Since our first MBA graduate class in 1974, we've welcomed over 17,000 MBA graduates to our alumni network. For current students, that means an extensive business networking group, an opportunity to seek out college mentorship opportunities and learn from students who have already walked the path.
96.5% of students would recommend SNHU.3 Discover why SNHU may be right for you.
Part of our mission to expand access to quality, higher education means removing the barriers that may stand between you and your degree. That's why you can apply at any time and get a decision within days of submitting all required materials — with no GRE or GMAT required.
Acceptance decisions are made on a rolling basis throughout the year for our 5 graduate terms.
You can also choose to take your MBA core courses on campus (day or evening) while completing concentration courses online. To apply for the evening program or the 100% online MBA, use the online application.
Simply contact an admission counselor, who can help you explore financial options, answer all your questions, and walk you through the application process, which includes:
Completing a graduate application
Providing undergraduate transcripts
Courses and Curriculum
Conceived to address the demands of an increasingly global business environment, SNHU's online MBA explores such themes as ethics, communication and social responsibility. It also gives you the chance to interact with a diverse student body, one of the many fringe benefits of the online classroom. In the process, you'll enhance your "soft skills," a key ingredient for success in any aspect of the business world.
"The MBA credentials demonstrate to others a degree of competency in business fundamentals, and significantly shorten any on-the-job learning curve that would otherwise be required," said Heather Staples Lavoie '96MBA, now chief strategy officer at Geneia, an analytic solutions and services company serving the healthcare industry.
At the beginning of the program students are able to select real-world projects from their own professional or personal experiences.
This way, students can tailor the program around their interests thus being able to acquire the specific knowledge base and skill sets needed to achieve their personal career aspirations.
The courses build upon each other so students can craft a business plan throughout the program.
At the end of the program the graduates walk away with the complete business plan for an idea they can present to investors, employers or prospective companies.
"Once I was enrolled, frankly, I was blown away by my professors, not only for their credentials, but also their passion and accessibility," said Lavoie. "The material truly came alive, and I was hooked on business from that point forward."
Other graduates have noted that each course in their MBA program was useful.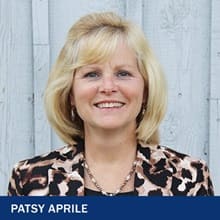 "I've used things from every single course," said Patsy Aprile '00MBA, senior vice president and chief operating officer of Southern Maine Health Care. "No matter what you do in any field, you need to know how to do finance. And going through those accounting classes was vital. I didn't know I needed it till I got there."
Whether you're looking to enhance your current career, improve your ability to switch careers or ensure the success of your own business, our business degree coursework offers you the flexibility to tailor your program around your core skills and interests through 20 career-oriented concentrations.
SNHU's online MBA provides the flexibility to customize your program with courses that focus on specific subjects of interest. You can choose to take either elective courses or a concentration to round out your 12-course program. Those with non-business academic backgrounds may be required to take foundation courses. Students requiring foundation courses often choose the elective option, because it provides the added flexibility of using some foundation courses to fulfill elective requirements.
List of Courses
Courses May Include
MBA Online
MBA 501
Mathematics and Statistics for Business
This is an applied course, which will provide students with the mathematical knowledge and skills that underlie many courses offered in the school of business. Students will learn the fundamental concepts and methods of linear algebra, mathematical functions, differential calculus and statistics and their applications to business. They will also sharpen their quantitative, analytical and problem-solving skills that are so important for success in the world of business today.
MBA 502
Economics for Business
This course is intended to provide the student with a concisely focused yet rigorous introduction to both micro- and macroeconomic theory needed at the foundational level of a graduate degree program. Some of the topics to be addressed include: market behavior; demand theory and related elasticity concepts; production and cost theory; managerial decision-making in perfectly competitive and imperfectly competitive markets; GDP determination; unemployment and inflation; and fiscal and monetary policy.
MBA 503
Financial Reporting and Analysis
This course emphasizes the creation and interpretation of financial statements critical to an understanding of today's economy. Various financial topics related to financial statements are covered. Income statements, balance sheets, and cash flow statements are explored in-depth giving students an appreciation of how these statements are prepared and the standard accounting rules that apply to their creation.
MBA 515
Business Environment, Innovations and Entrepreneurship
This course focuses on the basics of business by introducing students to business environments in which they focus on the big picture, identify internal and external opportunities for growth, and manage resources. The course will also present students with management techniques to help them stay current and apply creative solutions to problems. Students will be introduced to the programmatic themes of globalization, leadership, team work, and ethics.
MBA 520
Accounting and Financial Analysis
Finance is the language of business, and in this course students will take their understanding of finance to the next level by using analytical skills when dealing with financial reporting. Students will apply financial and analytical skills gained in prior coursework, as well as principles of corporate finance, to business decision making. The course covers financial statements and other reports, the basics of financial forecasting and budgeting, and the communications and vocabulary related to financial statements.
MBA 550
Leading in an Organization
The course focuses on personnel management at all levels: individual, team, and internal and external networks. With an emphasis on interpersonal skills, as well as strength-finders, students will learn essential concepts in conflict management, negotiations, and development of creative culture. Students will also learn how to establish productive relationships, motivate people, align teams and individuals to a vision, and drive change.
MBA 560
Marketing and Strategy
The course will focus on brand management and how marketing should be approached as a partner in strategic decision making, both internally and externally. Students will study strategic positioning, market opportunities, pricing strategies, market analysis, as well as product differentiation. SWOT analysis and the marketing mix will be covered in a decision making focus, together with the programmatic themes of globalization, leadership, team work and ethics.
MBA 610
Business Law
This course provides a survey of the legal environment of business by looking at legal issues and regulations in a business context. The students assess the impact of business law on organizational decision making for informing strategic legal decisions. The course covers employment law, contracts, tort and product liability, internet law as well as other legal issues affecting the business environment. The students also assess the legal and ethical implications of US companies doing business abroad.
MBA 635
Ethics, Corporate Culture, and Social Responsibility
This course examines corporate culture and social responsibility, how to build a sustainable business, and how to promote corporate ethics and values. The course also looks at how to deal with group think, diversity and cultural awareness, civic engagement, and how to be at the forefront of using environmental and sustainable practices that have a positive global impact. The course will also examine personal ethics in relationship to corporate ethics, governance, and civic mindedness.
MBA 640
Finance, Economics, and Decision Making
The course is a continuation of MBA 520 Accounting and Financial Analysis and focuses on effective business decisions using quantitative and qualitative data, microeconomic and macroeconomic variables, and internal financial priorities. The students refine operational and investment decision-making skills with respect to organizational sustainability and growth, mergers, debt vs. equity funding and capital markets. In addition, students are exposed to foreign currencies, foreign direct investment (FDI), and international trade.
MBA 665
Government Impact on Business
This course focuses on the macroeconomic aspect of business, including governmental impact (local, national, international), by exploring public policy, regulatory bodies, regulations' impact on business, trends and current politics and their impact on business, power structures, and lobbying.
MBA 690
Operations Management and Technology
This course explores essential aspects of project management, the tracking and measurement of key performance indicators (KPI), and the use of current technology to create automation and sustainability. Students have the opportunity to examine technology management and operations management from a strategic perspective, creating a common view into the different layers of a business. In addition, students learn to collect, identify, and determine quality measures and use common methodologies and strategic planning processes.
OL 500
Human Behavior in Organizations
This course is a study of individuals and groups and their interaction. Students examine theories of motivation, communication, leadership, power and change with practical relation to contemporary issues. They also study organizations for key design variables and reward systems aimed at improved performance and organizational efficiency through employee motivational programs, participative management and cooperative decision making.
Total Credits: 36
Tuition & Fees
Tuition rates for SNHU's online degree programs are among the lowest in the nation. We offer a 25% tuition discount for U.S. service members, both full and part time, and the spouses of those on active duty.
Online Graduate Programs
Per Course
Per Credit Hour
Annual Cost for 15 credits
Degree/Certificates
$1,881
$627
$9,405
Degree/Certificates
(U.S. service members, both full and part time, and the spouses of those on active duty)
$1,410
$470
$7,050
Tuition rates are subject to change and are reviewed annually.
Additional Costs:
$150 Graduation Fee, Course Materials ($ varies by course)
Frequently Asked Questions
Can you get an MBA online?
Of course. Many schools offer their MBA programs online so that working professionals can continue their career while pursuing advancement through their master's degree.
SNHU has been a pioneer institution in online programming since 1995, giving us decades of experience keeping up with the changing landscape of the workforce. With SNHU, you'll benefit from 40+ years of MBA programming, but with modern technology and platforms that currently serve over 135,000 learners nationwide.
Earning an MBA at a brick-and-mortar school was not possible for Thomas Scott '15MBA. He knew immediately he needed to find an online university. "All the research I did said go to SNHU," he said. The quality of SNHU's online MBA program was attractive, as was the way he could choose courses within the program that fit his already demanding medical career. "As a practicing physician, (it) was exactly what I was looking for. The letters after my name weren't as important. I need the information."
Wherever you are in the country, in the world, you can earn an MBA online from SNHU.
Does an MBA increase salary?
Earning an MBA has the potential to boost your pay significantly. When paired with your years of experience and the industry you're employed in, an MBA can give you the opportunity to earn a much larger paycheck.
According to the U.S. Bureau of Labor Statistics, a master's degree can increase your salary by almost 20% over your bachelor's degree.4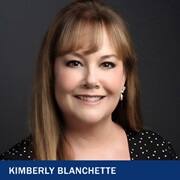 While the specific impact of an MBA on salary or earning potential will vary by person, "that year-over-year salary difference over a bachelor's degree accumulates to a significant amount," said Kimberly Blanchette, executive director of online business programs at SNHU.
Will an MBA help my career?
An MBA is one of the most versatile master's degrees you can earn – and it's one the business world is always looking for.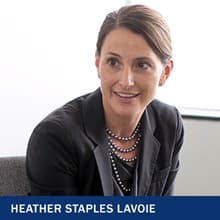 "The value (of an MBA) is immeasurable," said Heather Staples Lavoie '96MBA, now chief strategy officer at Geneia, an analytic solutions and services company serving the healthcare industry. "Understanding the fundamentals of the market, being trained in quantitative analysis, securing a comprehensive understanding of strategic planning and management, learning about forecasting, operations management, business law – this background has aided me in every role I have held and allowed me to take on the work of building and leading businesses."
According to the Graduate Management Admission Council (GMAC), hiring for MBA grads remains strong: 77% of U.S. employers said in 2019 that they planned to bring on additional MBA talent at their organizations.2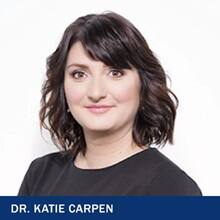 "When it comes to the professional value of earning an MBA, the driving factors usually include enhanced marketability, earning potential, transferability, domain knowledge and skill sets that are essential to the business environment," said Dr. Katie Carpen, an adjunct instructor at SNHU.
A GMAC survey said that MBAs are most wanted for roles within consulting, energy/utilities, healthcare and technology.2 And throughout all industries, functions most sought after by employers are hires who have skills or a background in strategy/innovation, finance, marketing and business intelligence/analytics.2
A specialized MBA can help you gain a competitive edge in the workforce. In addition to the general MBA track, SNHU also offers 20 career-focused concentrations designed to help you reach your professional goals.
By honing in on an in-demand area that organizations are seeking solutions for, you have the potential to become the decision-maker for your company.
That was certainly the case for Susan Martore-Baker '90MBA.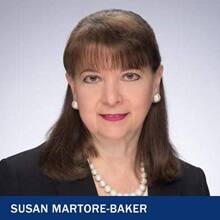 "I valued all classes, but especially marketing," said the president of Cambridge Trust Co. of New Hampshire. "Had I not had that foundation, I don't think I would have gone into sales. I was able to bring business into the bank that I work for, and that's how I elevated my position."
How long does it take to get an MBA online?
It depends. You may be able to take more courses during a term, allowing you to finish your online MBA program in less time. At SNHU, for example, if you take 2 courses per 10-week term, you could finish in as few as 15 months – allowing you to reach your goals faster.
However, many working professionals try to strike a balance between their career and their education – as well as any other personal responsibilities you have outside of work.
It's up to you to decide your timeline and what you can handle to be your most successful in your degree program and as you advance in your career.
Do you need GMAT for an online MBA?
Not at SNHU. While many universities require test scores for admission into their master's and MBA programs, SNHU recognizes that this can often be another barrier between you and your goals.
When you enroll in an online MBA program at SNHU, you have a goal in mind. So the quicker we can help you finish your degree, the faster you can work on your next plan of action: moving into a role that can take you even further.
Southern New Hampshire University is a private, nonprofit institution accredited by the New England Commission of Higher Education (NECHE) as well as several other accrediting bodies.
This program and its concentrations are accredited by the Accreditation Council for Business Schools and Programs (ACBSP). Student achievement data can be found on College Navigator.
References
Sources & Citations (1, 2, 3, 4)
1 Bureau of Labor Statistics, U.S. Department of Labor, Occupational Outlook Handbook, on the internet, at:
https://www.bls.gov/ooh/business-and-financial/market-research-analysts.htm (viewed Nov. 21, 2019)
https://www.bls.gov/ooh/business-and-financial/management-analysts.htm (viewed Nov. 21, 2019)
https://www.bls.gov/ooh/entertainment-and-sports/home.htm (viewed March 12, 2020)
https://www.bls.gov/ooh/computer-and-information-technology/computer-systems-analysts.htm (viewed Nov. 21, 2019)
https://www.bls.gov/ooh/computer-and-information-technology/software-developers.htm (viewed Nov. 21, 2019)
https://www.bls.gov/ooh/computer-and-information-technology/web-developers.htm (viewed Nov. 21, 2019)
https://www.bls.gov/ooh/management/computer-and-information-systems-managers.htm (viewed Nov. 21, 2019)
https://www.bls.gov/ooh/management/training-and-development-managers.htm (viewed Nov. 21, 2019)
https://www.bls.gov/ooh/management/sales-managers.htm (viewed Nov. 21, 2019)
https://www.bls.gov/ooh/management/top-executives.htm (viewed Nov. 21, 2019)
https://www.bls.gov/ooh/management/medical-and-health-services-managers.htm (viewed Nov. 21, 2019)
https://www.bls.gov/ooh/management/social-and-community-service-managers.htm (viewed Nov. 21, 2019)
https://www.bls.gov/ooh/business-and-financial/financial-analysts.htm (viewed Nov. 21, 2019)
https://www.bls.gov/ooh/life-physical-and-social-science/environmental-scientists-and-specialists.htm (viewed Nov. 21, 2019)
https://www.bls.gov/ooh/management/home.htm (viewed June 9, 2020)
Cited projections may not reflect local and/or short-term economic or job conditions and do not guarantee actual job growth.
2 Graduate Management Admission Council, Business School Hiring Report: Corporate Recruiters Survey 2019 [PDF], on the internet, at https://www.gmac.com/market-intelligence-and-research/research-library/employment-outlook/business-school-hiring-report-corporate-recruiters-survey-2019 (viewed Sept. 9, 2019).
3 According to more than 9,200 SNHU online students in survey responses from the fall of 2019.
4 Bureau of Labor Statistics, Unemployment rates and earnings by education attainment, 2018, on the internet, at https://www.bls.gov/emp/chart-unemployment-earnings-education.htm (viewed Sept. 9, 2019). Cited projections may not reflect local and/or short-term economic or job conditions and do not guarantee actual job growth.