What is an Economist?
From local community development offices and financial firms to the Federal Reserve, a wide variety of institutions rely on economists to help make data-driven decisions.
What is an economist? An economist is someone who studies the reasoning behind decisions people make and is interested in using data to boost profits, create better public policy or conduct research.
If becoming an economist interests you, exploring the career, the role it plays in a variety of organizations as well as its growth potential can help you gain more insight into the path.
What Does an Economist Do?
While an economist's job description can vary depending on where you work, according to the U.S. Bureau of Labor Statistics (BLS), economists are often responsible for:
Researching economic issues
Collecting and analyzing data
Presenting research results
Interpreting and forecasting market trends
Advising businesses, governments and individuals on economic topics
Recommending solutions to economic problems
At its core, the job of an economist is the study of decision-making, according to Southern New Hampshire University (SNHU) adjunct faculty member and government economist Sutton Puglia.
"It all comes back to decision making," she said. "Economists want to understand why things are happening and why people are making the decisions they do."
Where Can an Economist Work?
Whether a small town is trying to attract new businesses or the federal government is working to find solutions to unemployment, economists can help to analyze data and make more strategic decisions.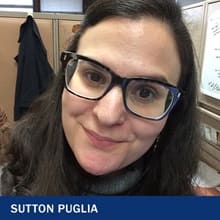 "In pretty much every field there is going to be a place for economists," Puglia said.
As an economist, you could study everything from the cost of products or services to employment levels, business cycles, taxes and inflation, according to BLS.
In local, state and federal government, you could work to inform public policy, analyzing how new legislation could impact employment rates, consumer spending and other economic drivers. At a college or university, you could work as a professor or researcher.
Banks, brokerages and other financial institutions rely on economic forecasting to analyze the risk of their investments and manage their lending practices. Private businesses can use economic analysis to explore customer and company spending to more strategically boost profits and make data-driven decisions.
Economist Career and Salary Growth
Job opportunities for economists continue to grow, particularly as the global economy continues to expand and more businesses see the value of data analysis to boost their profits. Jobs are projected to grow 14% through 2029, with the most opportunities available for economists with a master's degree or PhD, according to BLS data.
The salary potential is also strong. BLS data shows that in 2019, the median wage for economists was $105,000. Those working in the legal services earned the most on average, with an average salary of $268,290, while economists in state governments earned an average salary of $74,310, according to BLS data.
Your salary potential as an economist, as well as your career growth, depend not only on the industry in which you work, but also your level of education. Economists working full-time with a PhD, for example, had a median salary of $135,000 in 2017, and an unemployment rate of only 1.4%, according to a 2019 report from the National Science Foundation.
How to Become an Economist
If you're interested in becoming an economist, a college degree is required to get your start in the field. The type of job you want, Puglia said, can help determine the degree you'll need to succeed and the kind of college courses you take.
For local economic development jobs and other entry-level government jobs, Puglia said, a bachelor's degree in economics is often enough. But for more advanced financial analysis work or research work, a master's degree in economics is recommended. Some positions, like working as a professor at a university or working for the Federal Reserve, require a PhD in economics.
Puglia said that students wondering how to become an economist should also consider their career end goal when selecting elective courses during their studies.
If you're interested in research or policy-making, she said, then psychology and other social science courses would be beneficial. If you're interested in financial modeling, on the other hand, you'll need a strong knowledge of statistics, quantitative analysis and mathematics.
Economics internships can provide hands-on experience in collecting data, researching economic trends and writing reports, and can give you a leg up when applying for jobs, according to the BLS. Internships can also provide networking opportunities and help you develop written and verbal communication, critical thinking and analytical skills that are important to find success as an economist.
"Having analytical capabilities and understanding big data analysis is a strong selling point, especially with the way our economy operates and in today's job market," Puglia said. "Economics gives you those skills that you can take and develop in any field."
Using Economics in Many Industries
What an economist does can be applied across a broad range of industries, from education and public health to finance and commodities trading. With an economics degree, you can see yourself succeed in a field with strong job growth and salary potential.
"The nice thing about economics is that you can build your skillset, grow and make a field for yourself in any number of industries," Puglia said.
Danielle Gagnon is a freelance writer focused on higher education. Connect with her on LinkedIn.
Explore more content like this article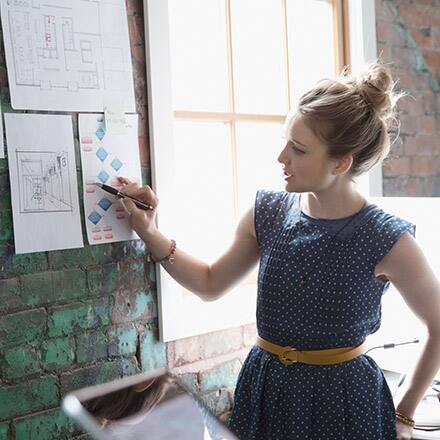 September 24, 2021
Six Sigma is a structured, data-driven strategy to analyze a process, determine where errors occur, then minimize or eliminate those errors. Learn about Six Sigma certification, jobs and more.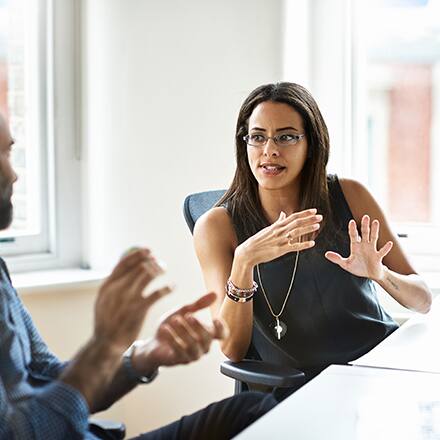 September 21, 2021
Whether you want to serve the public through government work or help nonprofit organizations and private businesses do more for the common good, a career in public administration could be right for you. By earning a master's in public administration, jobs across many fields may be available.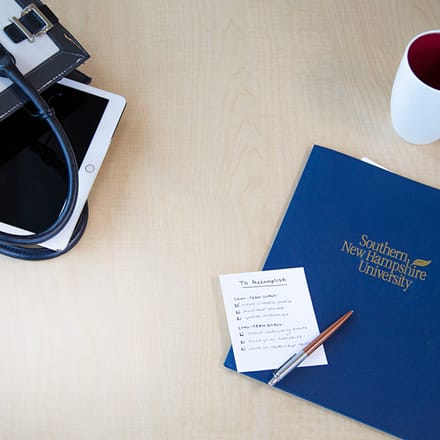 August 25, 2021
There are a wide variety of career opportunities available for workers with a business degree or international business degree, from finance and management to human resources and marketing.