How to Get Hired: What Employers Want
In an ever-changing world and with a plethora of applicants for roles, employers have high expectations when it comes to sourcing the right candidates. As a military career advisor in SNHU Career, I have found that while every industry requires different knowledge, skills and abilities, there are commonalities that most employers seek during the hiring process. Here is some advice for landing your perfect job.
Education
Education is at the top of the list for most employers. Many say that a bachelor's degree (sometimes in any field) is a basic requirement. A candidate can meet all of the other qualifications in the job description, but not get past the Applicant Tracking System (ATS) without a degree. It may be a good idea to search for opportunities that are seeking a bachelor's degree or related experience in the field while you work toward degree conferral. Be sure to highlight your related experience on your resumé and job application. For more technical fields, having certifications relevant to the field are an added benefit.
Find the Right Target
It is important that a candidate applies for the right role within the company. Employers often tell me that candidates who apply for multiple roles within the organization in a short period may miss their chance of getting any interviews because they look desperate. Knowing which role would be the best fit enables the candidate to tailor his or her resumé and cover letter for that specific opportunity.
Being mindful of the skills necessary to land the interview also is important. Employers want candidates who have applied knowledge in the field. For example, when applying for a CEO-level role, an MBA does not equate to experience in the field. However, having an MBA with one to three years of leadership experience may qualify you for a mid-level management role.
Entry-level roles enable you to get your foot in the door and further develop within the company. For example, a United Airlines recruiter told me the airline promotes from within, so an entry-level role is a good start and offers great benefits along the way. Promoting from within is a common practice for many companies and can benefit anyone interested in breaking into a new field, as your company may be willing to let you try a new opportunity.
The Perfect Resumé
The perfect resumé is the one that will get you an interview, so it should be tailored for each career opportunity. Employers skim resumés, so the most relevant information should be listed toward the top of your document.
Keep your resumé to a reasonable length. If you have less than five years of experience, it should not go beyond one page. A recruiter once told me that your resumé should read like an action novel instead of a bedtime story. This means the recruiter should read your resumé and want to call you instead of tossing your resumé to the side to review other candidates.
Your resumé should show how you can help the company achieve its goals. What skills and experience can you bring to the role? What allows you to stand out amongst the competition?
Craft Your Elevator Pitch
An elevator pitch is a 30-second speech that describes who you are and why you are the perfect candidate for the job. Write a list of your skills and qualifications, then boil it down to the most relevant and compelling reasons why the person you will be speaking with needs you on their team. Practice in front of a mirror and for other people until you are comfortable. Your confidence will shine through when you have taken the time to properly prepare your speech.
Network with Employers
Interacting with recruiters and hiring managers can be a bit of a dance. There are steps you can take to ensure that you aren't stepping on toes or singing the wrong song.
Social media platforms such as LinkedIn and Twitter are great ways to find contacts. When sending a connection request, it is a good idea to think about first impressions. Erase the standard message and write a few words of your own instead. Since you have room for only 300 characters, think about why you are reaching out. Why should the employer respond or accept your connection request? Sending a brief message highlighting your skills and interests may increase your chances of getting a response.
When researching companies, you may find hiring or networking events that are hosted by companies outside of a general career fair. This is your opportunity to meet recruiters face-to-face, so come prepared. Dress according to their instructions, bring resumés, prepare your elevator pitch and get hired!
Kendra Thomas is a military career advisor with SNHU, as well as a Global Career Development Facilitator (GCDF) with extensive experience in the higher education system working with both for-profit and nonprofit institutions specializing in placement services, as well as career and student services. She is a proud United States Army veteran and a military spouse. Kendra's favorite quote is from Confucius, who said, "Choose a job you love, and you will never have to work a day in your life." Follow her on Twitter at @kendraiscareer and on LinkedIn.
Explore more content like this article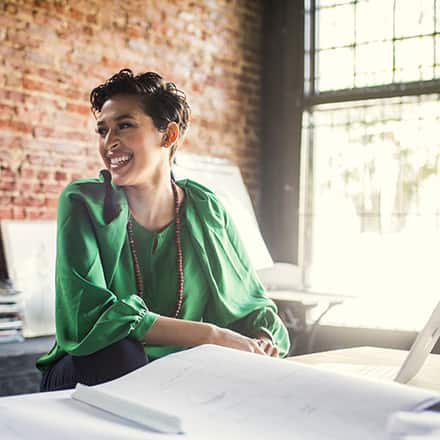 October 08, 2021
In today's evolving job market, having a bachelor's degree is a key credential to start and grow a career across many fields. But what jobs can you get with a bachelor's degree? We've compiled a list of potential bachelor's degree jobs in social sciences, liberal arts, science and technology.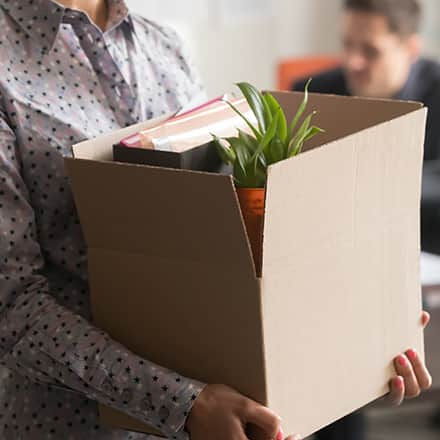 September 16, 2021
Deciding to leave a job is a tough decision. We spend roughly half of our waking hours each week at work. The time, energy – and often heart – we put into earning a living is considerable. Having a stable job is crucial. So, how can you know when it's time to leave?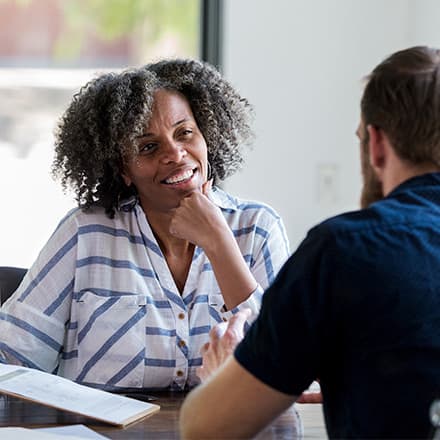 June 03, 2021
To get your ideal position with a company you admire, you have considerations to address before, during and after the job interview. Here are some tips on how to succeed at a job interview, common questions employers might ask you and ideas on what to ask them in return.