Non-traditional Students Can Reap Benefits of Internships, Too
You're already working full-time, taking care of your kids or other dependents and going to school online to earn your degree so you can advance your career. No one can expect you to pack even more into your week by taking on an internship on top of all of that. But the benefits of internships, even for non-traditional students, and the experience you'll gain might be the exact thing that puts your resume over the top when you apply for the new job or promotion you've had your eye on.

Non-traditional students - online learners, part-time and night school students - are often adults with more obligations outside of school than traditional college students, but some of them take on even more responsibilities by completing an internship to supplement their courses. Many schools have built a process to support those efforts. Like many of the ways school is a little different for them, internships for a non-traditional student often operate differently than a campus student but they are no less valuable according to Southern New Hampshire University Internship Specialist Darrin Heald. "Most of our students are coming to SNHU for a new career or to advance their career and an internship can aid them either way," he said. "Without that experience on your resume, it becomes a lot harder to kind of break into a new field. We look to kind of open the eyes of our students to what an internship actually is."
Find Support, Determine Your Availability
One of the first people you should talk to when you decide to explore finding an internship is your school's career center. SNHU Career Internship Specialist Danielle Dalton helps students learn what an internship entails and what they hope and can expect to get out of the experience. "The students are fully supported in all aspects they need, if they want it," Dalton said. She can also help students identify specific aspects of an industry they want to explore; help find companies in that region that offer internships leveraging employment websites, exploring the student's social and professional network; and can also help improve resumes.

Dalton also works with students to set realistic expectations of how many hours a week they can dedicate to an internship based on their other family, work and school obligations. She suggested being open with your employer about taking on more outside of work and being creative with how they approach the internship. If you work longer hours during the week, shifts at an internship site might be available on weekends. "I always say that time needs to be a consideration," Dalton said. "I would say 95% of the time it's a positive. They just need to inform people in their network and employers will be supportive. We definitely talk about time management."
Flexibility and Autonomy
Thanks in large part to the busy lives most non-traditional students lead outside of their coursework, the benefits of internships aren't always clear. But some internship programs are designed to allow students to be as creative and autonomous as possible. Few online learners can count on spending the summer months completing an internship like a traditional college student. "It's trickier. They can't just take a summer off and go intern. So what we've done is build in a lot of flexibility," Heald said. "We've built in that flexibility to kind of meet the need of our individual student."

Part of that process, he said, is upending common misconceptions about what an internship can be. Many students think they will only have a few short months to complete a high number of hours and that they won't be paid for their work. "That's not always the case," Heald said. "We spend a lot of our time kind of thinking outside the box with our students, getting them to think about where can they get experience."

Heald said when he was an accounting student he interned at a country club as an assistant controller. Many students assume an accounting internship would have to be done at an accounting firm. A working mother of two probably can't dedicate 10-15 hours during the week to work at an accounting firm, but may have a friend who owns a business and would be willing to teach them the ins and outs of payroll and accounts receivable. "That can turn into an internship for us," Heald said. "So we can help students get academic credit and get the experience they need just by digging through those kinds of out-of-the-box experiences."

Students are charged with writing a "learning contract" that spells out what their responsibilities will be during the internship and how the experience will add to their education. Heald helps with that process and eventually an academic dean signs off on the document as well to ensure it meets academic rigor standards. That process allows students to be extremely creative about finding an internship opportunity if they're willing to keep an open mind. "We allow our students a great deal of autonomy to design their own internship experience," Heald said. "What type of experience is going to benefit you the most? Go out there, ask around and start designing an internship. ... Really what we want a student to do is identify what would help them the most."
Networking and Experience
It can be difficult to get some jobs without first having experience. It's an age old Catch 22 - you can't get the job without experience, but can't earn experience without having the job. Another of the benefits of internships is that they are a way to bridge that gap by getting your foot in the door of a company in an industry you're interested in and building the experience and skills you can highlight to employers when looking for a full-time position. But there's more than experience, Heald said. There's also the fact that a good internship will include some amount of mentorship on the part of the company your work for. You will also meet people in the industry and begin creating a professional network you can lean on later. It may also move your resume to the top of the pile, above job-seekers who don't have experience.

"The network piece is so go. If you're looking at some of these fields ... there's so many students out there studying for this," Heald said. "That experience is going to be that catalyst for a job."

"If you're doing an internship, you're automatically building a network you'll have forever that no one can take away from you," Dalton said. "You will be meeting people in that organization that you can lean on for job offers in the future and just networking."

Internships help students who don't yet have experience in their target industry learn more about the scope of the jobs they will be applying for and begin to build a base of professionals in the field they can turn to later for references or recommendations, said SNHU Career Business Development Team Lead Rose Winn. "That's one of the key reasons we suggest students do internships," she said. "Networking is definitely a big part of that."

The experience earned at an internship is simply invaluable, Winn said, because most every graduate is faced with a competitive job market and so many employers are demanding some amount of experience for even lower-level positions. "Even entry-level positions are looking for experience. You don't have that experience unless you've done an internship or two," Winn said. "Entry-level is no longer entry level. You have to constantly be thinking several steps ahead about how you're going to get where you want to get."
Experiential Learning
Some programs require students to complete internships and most allow for them. Many non-traditional students don't even consider the benefits of internships largely because of nature of many students' busy schedules but also the fact that many online students don't think of an on-site internship as part of their education, Heald said. He's hoping to change that view. "Come in and do an internship. If you have the space in your program to fit an internship course, do one," he said. "Get the experience. Obviously you're going to benefit a couple of different ways but you're really going to know (if) the industry's for you."

But sometimes even the most creative person is just too busy to fit a 150-hour internship into their life. But that doesn't mean there aren't other options to get many of the benefits of internships, including academic credit and on-the-job experience. Some programs offer Experiential Learning Courses, what Heald called, "essentially an internship-light." The courses usually involve job shadowing or volunteer work and are designed to give students a taste of what the industry is like on the ground floor. "That can still benefit their resume as they look down the road," Heald said.

Virtual internships are another option. In the right career, completing an internship online is possible. The other aspects of the internship - learning contract, online internship course, mentorship - remain the same and have the same goals. "We want students to be learning something new," Heald said. "Take on a new experience, have a mentor that's out there at the internship site who can kind of walk you through what the industry specifics are. Gain valuable experience."
Joe Cote is a staff writer at Southern New Hampshire University. Follow him on Twitter @JoeCo2323.
Explore more content like this article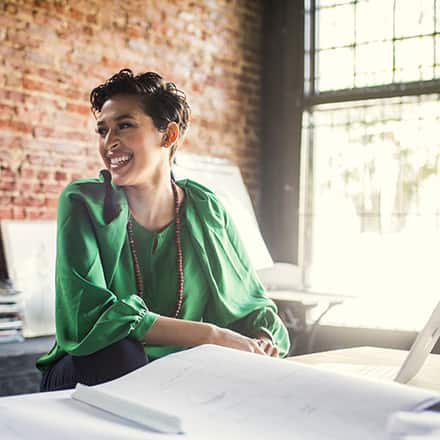 October 08, 2021
In today's evolving job market, having a bachelor's degree is a key credential to start and grow a career across many fields. But what jobs can you get with a bachelor's degree? We've compiled a list of potential bachelor's degree jobs in social sciences, liberal arts, science and technology.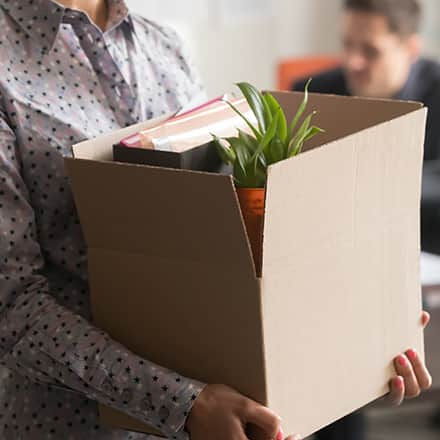 September 16, 2021
Deciding to leave a job is a tough decision. We spend roughly half of our waking hours each week at work. The time, energy – and often heart – we put into earning a living is considerable. Having a stable job is crucial. So, how can you know when it's time to leave?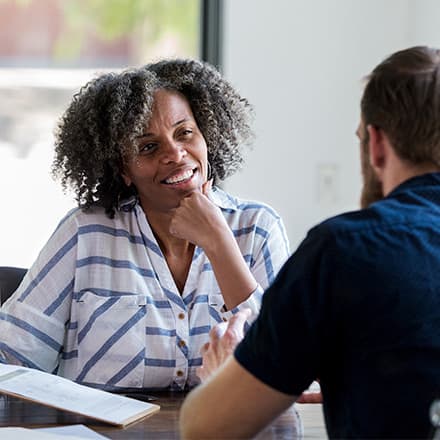 June 03, 2021
To get your ideal position with a company you admire, you have considerations to address before, during and after the job interview. Here are some tips on how to succeed at a job interview, common questions employers might ask you and ideas on what to ask them in return.