Professional Social Networking Through LinkedIn and Twitter

When it comes to your career, there are many ways to build on your personal brand and increase your opportunities, particularly through professional social networking. You may well think of professional networking as what you might do in person through work-related events such as conferences or business mixers. Yet every day you have an opportunity to meet business professionals in your own industry and so many others via social media. If you're not sure how to take advantage of what's available to you through LinkedIn and Twitter, to social network for business purposes, consider this advice from Rich Grant and Nicole Foote, career advisors at Southern New Hampshire University.
Twitter vs. LinkedIn: A Comparison
Here's what you should know: Twitter offers a more laid-back environment than LinkedIn, and it provides easy access to a wide variety of people in a far faster way. Both platforms share similar benefits, though: the ability to connect with others and share information. While the manner in which you may interact will vary, you can build on the relationships you acquire on each.

If you use Twitter and LinkedIn in tandem, you'll find how well they partner as professional social media tools. For instance, New York City career service expert Chaim Shapiro points out that LinkedIn can be the better of the two in terms of searching out potential contacts, yet Twitter allows you to connect and engage in conversation with someone you haven't connected with prior. You may find yourself building enough of a relationship on Twitter to eventually pursue a professional connection on LinkedIn too, whether it's a one-on-one connection or within a specific professional group. It's important to note that there is ample opportunity to engage with those who haven't yet connected with you on LinkedIn through the various groups related to specific industries or topics.
Using LinkedIn for Maximum Benefit
With more than 400 million members in 200 countries, LinkedIn is the world's largest professional network. As such, the opportunities available to you are immense. LinkedIn not only offers access to people, jobs, news and updates, it also provides essential updates that can help you craft a brand and opportunities to further your career.

First things first: When you log in to LinkedIn, you immediately view the news feed related to the people in your own network. Any updates you make or information you share will show up on the news feed that your connections view. Ensure your profile is up to date and offers a strong look at your expertise, experience and education. According to Grant, the URL associated with your LinkedIn profile is an important identifier. When you first create a LinkedIn profile, the default URL appears as a garbled bunch of letters and numbers after your name. You're able to easily edit this change your URL to something shorter. Personalize it with a version of your name that is easily identifiable. For instance, if your name is Rich Grant, you can customize your URL to read: https://www.linkedin.com/in/rgrant.

Whether you're new to LinkedIn or an experienced user of professional social media sites, you may not be aware of how important the "Search" function is to expanding your network. While the search box at the top of the page has probably been your go-to for finding more information on a company, individual or group, if you click on the "Advanced" tab to the right of the search box, you'll be able to dive that much deeper, searching people out by location, keyword, job title, company name or college. When you click on a potential new contact's name, you'll quickly be able to see who in your own network may be connected to that person or what groups you may have in common.

Let's take a look at how you can maximize your time on LinkedIn.
Expanding Your Network and Opportunities
With your LinkedIn profile up to date and a customized URL, you're ready to move forward to optimize your LinkedIn activities. First, consider your first-degree connections, meaning the individuals that you are personally connected to at present. While these people are important to you in some way, you want to ensure you've reviewed their connections as well. Consider the power of the connections you have multiplied by the connections each of these people have and so on. In viewing the connections of each of your first-degree connections, you have the opportunity to request an introduction to those you'd like to know better and see what professional groups they are a part of. This information allows you to better understand what others in your field or your desired field are involved with and how that can benefit you.
Focus on Your Career with Twitter
While Twitter may well be the last place you'd look when you're in the midst of a job search, chances are you haven't considered the power of your own network when you're looking for a job. Remember, it's often not what you know, but rather whom you know when you land an interview. The more people you know in the industry you wish to enter or move forward in, the better your chances for connecting for a job. If you use Twitter more on a personal basis, let's consider how this platform can advance your goals professionally.

Since Twitter is an open network, Grant and Foote note that it's easy to reach out to anyone. You can follow anyone you choose and have no obligation to follow anyone that's following you. The real benefit might be that you can send tweets to anyone, whether you're connected or not. Recruiters also use Twitter to find new talent since it provides access to a wide pool of potential candidates.

Before you get started, it's important to assess your own comfort level and experience with Twitter. For instance, do you have an account yet and, if so, are you using it regularly? Even if you do, do you feel you're particularly adept with its use? Whether you're just starting out or fairly active, Grant and Foote offer these suggestions to help you build your network and find career opportunities:
Search for hashtags, such as #jobs, #internships or #career
Follow people who are tweeting that content
Search for specific companies, and identify their recruiters
When you tweet, include a hashtag so people see it
Now, think about your own Twitter profile. If someone checks out your profile, will they know you're on the lookout for new opportunities? Consider providing a link to your own website or LinkedIn page in your profile. You can also pin a permanent tweet to the top of your own Twitter feed with a link to your LinkedIn page and what your goal is, such as "linkedin.com/in/yourname I'm a MarComm professional seeking new opps in NYC area #Marketing #Comm #NYC." By pinning this tweet to the top of your page, it's the first thing visitors will notice in your feed. Speaking of profiles, you may notice a big difference in how people brand themselves on Twitter and LinkedIn, with a larger focus on casual communication and profile information on the former. While the two profiles should align, Twitter profiles often feel a bit more welcoming and informal.
Get Ready to Engage on Twitter
Once your profile is good to go, it's time to start interacting with others in a way that can benefit your career goals.
Search for career-specific hashtags. Use hashtags when you tweet, too.
Do a quick search for career experts and then follow them. This will allow you to learn whom those experts follow and engage with too.
Follow specific companies of interest and the people that represent them. Be sure to interact with their recruiters.
Search for professional associations and industry groups related to the fields/industries that interest you most.
Look for and engage in Twitter chats. You may have an opportunity to interact with recruiters and career experts, along with others who share your professional interests.
Remember that Twitter is a great place to promote your personal brand. Ensure you present yourself professionally in all interactions. Keep in mind that any relationship on professional networking sites should develop in the same manner that a face-to-face relationship does. You wouldn't ask a new acquaintance for a favor immediately so don't do it online. Allow a mutually beneficial relationship to build and be respectful of the parameters. In time, you may find yourself well connected to a far wider network and can allow these connections to expand into LinkedIn as well.

Once you've established rapport, there are opportunities to bring these relationships beyond the virtual world, too. If you're not actively engaged on LinkedIn and Twitter in broadening your professional network, consider the possibilities available to you when you begin. The next relationship you build may be the one that allows you to find the career success you've been working so hard to achieve.
Explore more content like this article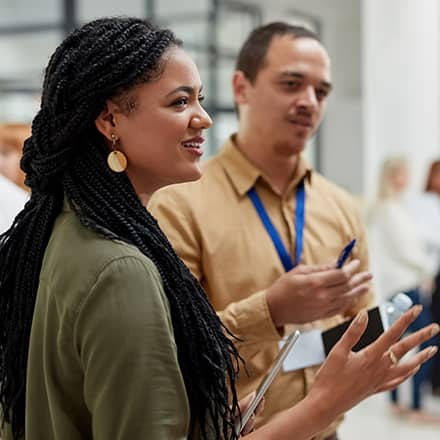 When job hunting, you might hear "network." But what does it mean? Professional networking is about connecting to improve your career, share knowledge and find opportunities. Start by reaching out to people you know and expand from there. Over time, you can expand your circle as you meet new people.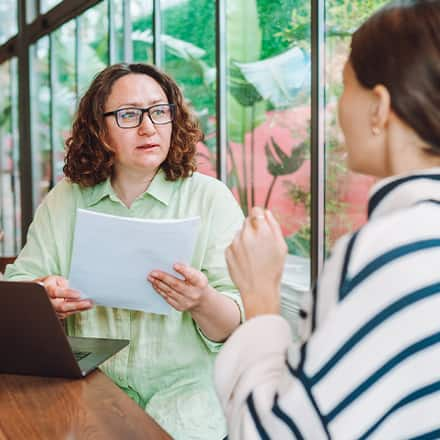 Seasoned career navigators as well as new job seekers may have heard of a certain professional document referred to as a CV. SNHU Career helps you understand what a CV is, what CV stands for, what to include and when to use a CV vs. a resume for your goals.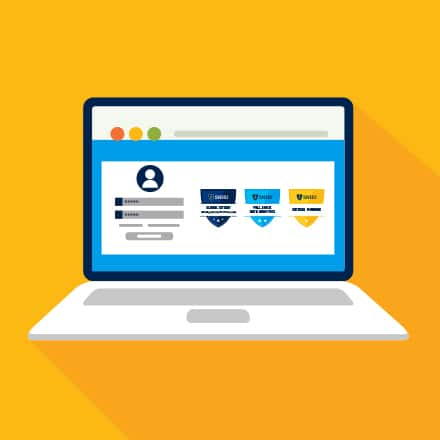 Digital badges offer palpable recognition you can share and take with you — even if you move on to another organization. If your workplace offers digital badges, badging could help you develop practical abilities in a verifiable way you can leverage throughout your career.
About Southern New Hampshire University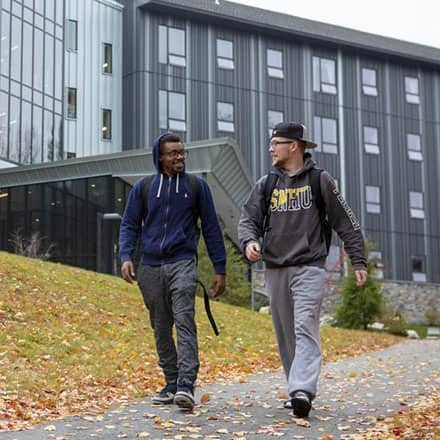 SNHU is a nonprofit, accredited university with a mission to make high-quality education more accessible and affordable for everyone.
Founded in 1932, and online since 1995, we've helped countless students reach their goals with flexible, career-focused programs. Our 300-acre campus in Manchester, NH is home to over 3,000 students, and we serve over 135,000 students online. Visit our about SNHU page to learn more about our mission, accreditations, leadership team, national recognitions and awards.