What's the Value of an Internship for College Students?
April is National Internship Awareness Month, so we connected with the SNHU Career internship team to give us the lowdown on why internships are important, what to look for in an internship and the pivotal role it can play in developing your career path.
What role do internships play in career exploration?
Hanna Royce, fieldwork administrator:
When it comes to career exploration, internships are key. Completing an internship allows students to gain hands-on experience in the field that interests them. This type of experience will show students whether or not the career path is a good fit. In addition, internships provide students with the opportunity to build connections with individuals in the field. Interns can learn about the rewarding and challenging parts of a specific career path from professionals working in the field.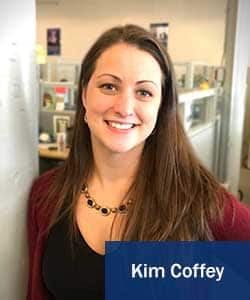 Heather Bartlett, fieldwork administrator: Internships are a great way to explore potential career options and provide students with perspective and understanding of the field. Internships allow for different expectations and approaches to be learned; students have the opportunity to embed themselves in the experience to recognize if the role is what they thought it would be as well as if it is the right career choice for them.
Danielle Dalton, internship administrator: Internships can provide insight into what a person might want to pursue, or what they do not want to pursue. Some of the valuable experiences have been when students realize they do not want to enter a certain part of their chosen industry. It can also provide networking opportunities for professionals just starting out in the field to start to build relationships with like-minded professionals.
Kim Coffey, internship administrator: Internships or similar experiential learning opportunities are the best way for students to not only gain skills and build their resumes, but also try out potential career paths. A student might learn more about what the day to day is like in the job, and this might give them insight into whether they actually want to pursue that career long term, or try something else instead.
What are some of the benefits of internships?
HR: Internships make students more competitive when applying for jobs. Interns gain relevant skills to showcase on their resume and are given the opportunity to network and build connections in the field. After a successful internship, a student could receive a letter of recommendation or in some cases, internships could open the door towards a potential job offer.
HB: Benefits of an internship include gaining hands-on experience and networking with professionals. Internships provide students the opportunity to explore the demands of the field while building their knowledge and understanding of the different procedures required to carry out the duties of the role.
DD: The benefits include real-world application of the skills that they have learned in the classroom; the ability to build relationships with like-minded professionals; an opportunity to build resume and portfolio; (strengthening) interview skills, during the internship application process; potential letter of recommendation from mentor at site and the opportunity to procure a future position within organization.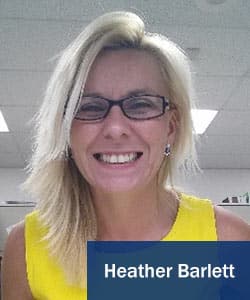 KC: The quickest answer is that a student looking to enter the workforce for the first time, or switch careers to a new field will be lacking experience on their resume that an internship can give them. On top of that, an internship is the best way to apply theoretical knowledge learned through coursework in more of a hand-on, real-life setting. Students will go in with objectives and goals established that their internship mentor will help guide them through. This learning experience will help the student to build on skills, qualifications, and possibly even technical skills with equipment or software (if applicable) that a course just can't teach. An internship even has the potential of connecting a student to a network of professionals, including their internship mentor, who can help to guide them and most likely provide helpful advice to the student on their career path.
What does internship experience on a resume mean to a potential employer?
HR: An internship experience on a resume shows a potential employer that the candidate has hands-on experience. This helps candidates stand out and makes them more competitive for jobs.
HB: Internships are valuable to have on the resume; it shows employers the student took initiative and is committed to gaining experience in their chosen field. Internships on the resume allow employers to see what skills the student developed and how they were applied during the internship experience.
DD: It shows dedication to applying learning outside of the classroom into real-world setting, and the ability to handle multiple priorities and going the extra mile to get it done. It can demonstrate interest in the field, and an ability to showcase where they honed in on the specific skills they are writing on the resume that they have acquired over time. The internship can also provide industry-specific knowledge at (the) company.
KC: The internship will help the students resume stand out when applying to jobs, since it will give them an advantage over others who have not gained experience yet. Real world experience is one of the most important pieces on a resume for a lot of employers, so this will help to give the student a standout resume that showcases experience to complement their degree.
What's an ideal internship consist of?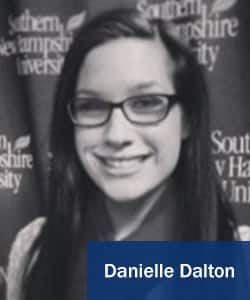 HR: An ideal internship provides students with the opportunity to gain knowledge and learn skills related to the field. In addition, an ideal internship includes a mentor or internship supervisor providing guidance and coaching.
HB: An ideal internship provides the student with increased knowledge of the field, expectations and demands of the field, and the opportunity to explore different areas within the department. Example- if a student is completing an internship in human resources, the ideal internship provides the student opportunities to apply their skills in various aspects of human resources including recruitment, selection, hiring, and on-boarding processes.
DD: Mentorship! There has to be a site supervisor that helps the student along and provides a learning environment that is similar to the classroom in the company setting. An open-minded workforce - people who are willing to listen to the intern's ideas. They are fresh from the classroom and might have more to offer the organization that expected. And finally, safety - an intern, regardless of paid or unpaid, should be in the safest learning environment possible at all times, including the internship.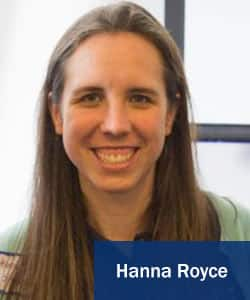 KC: The ideal internship is a learning environment for the student that offers training, mentorship, hands-on experience, and feedback and improvement moments for the student. An internship should allow the student to grow professionally while having a trusted mentor who can help make sure the student is gaining the right skills for the career they are aiming for, while providing that student with feedback to be able (to) learn from mistakes and be able to enter the workforce eventually with a strong professional work ethic.
What should a person look for in seeking an internship?
HR: A student should look for an internship that aligns with the field that they are interested in pursuing. While some internships are paid, this should not be the only factor students should consider. Students should consider whether the internship will allow them to gain new skills and make professional contacts.
HB: When seeking an internship, the process is similar to seeking employment. Things a student should consider include the nature of the internship- what will they be learning, what duties they will be performing throughout each day, and what is the benefit of the experience. Students should also consider the organization as a whole- is the organization a good fit for the student's goals and personality, will they feel comfortable going to the site each day, will they feel they gained the experience they should and be able to apply it to the "real world."
DD: A relationship to what they want to learn and their field; a learning culture, where mentorship is provided; the opportunity to network with others and build relationships; and an open-minded atmosphere where the organization prioritizes the intern's success.
KC: Students should look for an internship that not only aligns with their degree program but also with their career goals. Students who are not sure about their specific career path can look for internships that are rotational to expose them to various areas in the business, or students can look to intern with companies that will give them a broad range of exposure. If a student knows exactly what their career goal is, it is ideal that they intern in a similar setting and organization to best expose them to the right skill set and responsibilities, as well as potential networking connections.
Pamme Boutselis is a writer and content director in higher education. Follow her on Twitter @pammeb or connect on LinkedIn.
Explore more content like this article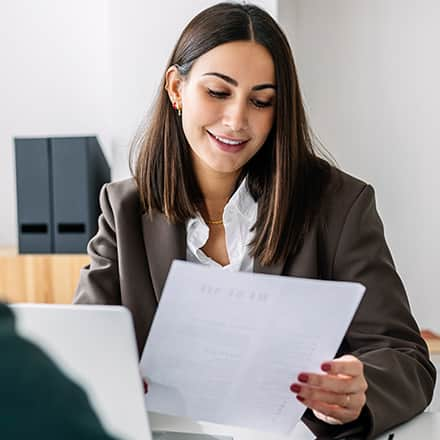 A resume is a summarization of your education, skills, work experience and other relevant aspects of your career.  In lots of ways, it's your first impression. Resumes are a standard part of any job search, and they are a vehicle to help you demonstrate that you're a good candidate for a position.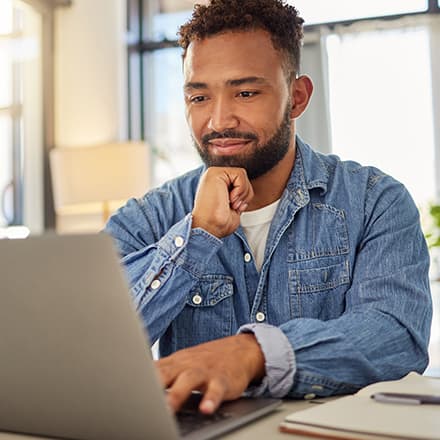 Knowing what a cover letter is and how you can use it to tell your professional story is important when you're searching for a new job. Find out what the five important parts of a cover letter are and how you can use them to show employers you are the best solution to their current hiring needs.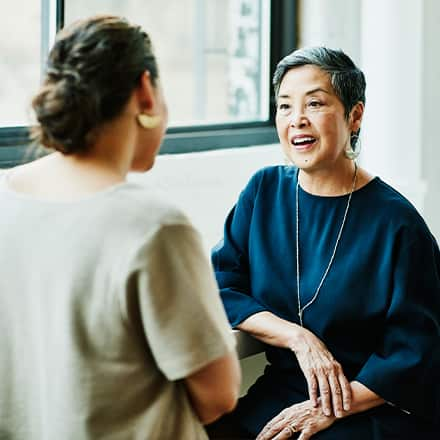 In today's workplace, skills like communication, self-awareness and emotional regulation are in high demand. These qualities - part of emotional intelligence - are key if you want to be a good leader. Learn more about why emotional intelligence in leadership is so important.
About Southern New Hampshire University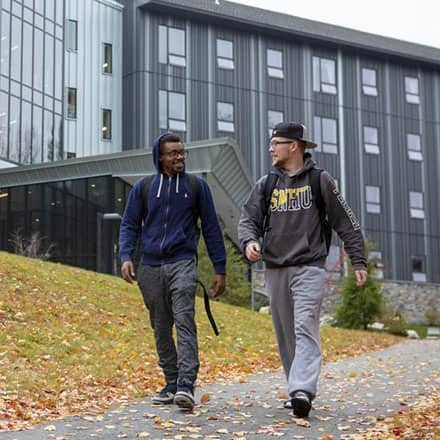 SNHU is a nonprofit, accredited university with a mission to make high-quality education more accessible and affordable for everyone.
Founded in 1932, and online since 1995, we've helped countless students reach their goals with flexible, career-focused programs. Our 300-acre campus in Manchester, NH is home to over 3,000 students, and we serve over 135,000 students online. Visit our about SNHU page to learn more about our mission, accreditations, leadership team, national recognitions and awards.