The Value of Professional Networking for Career Success
If you're in a job search, either for the first time or as a career changer, people will tell you to "go out and network." But what does that really mean?
What is Networking?
Professional networking is a process by which you expand your knowledge and capability by leveraging relationships with other professionals. The key word is "relationships." Networking also provides a forum for your career advancement.
Think of networking simply as talking with people, getting to know them and letting them get to know you. Networking is all about building and maintaining professional relationships. If you're just starting out, build your network with people you already know well, such as family and friends. As you advance, you will continuously expand your networking circle through people you know and by meeting new people.
"As you connect with other professionals, share your goals and career aspirations," said Brian Vas, assistant vice president of SNHU Career. "Then, as others encounter opportunities that may be a good fit for you, they can share those with you."
Why is Professional Networking Important?
You can become more proficient in your job and industry through your relationships with other professionals, with whom you can consult when you encounter a gap in your own knowledge. When you have a strong network you'll also be in a better position to learn about new career opportunities. According to the 2015 Jobvite Recruiter Nation survey, 78% of recruiters find their best candidates through referrals. This is consistent with a U.S. Bureau of Labor Statistics study that indicated 70% of jobs are found through networking.
How Do I Network?
"How do I network?" to some degree has the same answer as "How do I talk with someone?" You don't need to purchase any heavy equipment. First talk with people with whom you have a good relationship. Ask for them to refer you to people you can talk with on a professional basis.
It's important to build rapport before you ask for favors, as networking works best when trust and loyalty are developed. For example, when you first meet someone, don't ask that person for a job or to refer you to a hiring manager. Simone Davis, SNHU Career team lead, stresses the importance of the "law of reciprocity" in networking.
"The more you put in, the more you'll get out of it," Davis said. "Add value to your professional network by making it mutually beneficial."
As you advance in your career and in your networking efforts, look for opportunities to be a resource for others by openly sharing information.
It's also important not to expect immediate results from professional networking. Trust is built over time.
"Networking is like farming," said Owen Swift, sales consultant with Terumo BCT. "You need to plant your seeds well in advance of the harvest."
Where Should I Network?
Although there are events specifically for networking, you can network in a grocery store or sitting in a doctor's waiting room. You might engage in networking in both formal and informal settings, in person or online.
For online professional networking, LinkedIn and Twitter are two social media sites where professionals regularly engage in discussion. On LinkedIn, participate in group discussions, post professional information and comment on other people's posts. Twitter makes it easy to communicate with others. You can tweet to anyone on Twitter, retweet and comment on what people post, and participate in Twitter chats.
Whether you're new to networking or an experienced professional, consider business groups and organizations such as Toastmasters and Business Network International (BNI) for your networking activities. Search online for your local chamber of commerce and attend events. Every career field has professional associations you can join or event you can attend as a non-member.
With Whom Should I Network?
If you don't have a large, expansive network, begin by talking with friends and family members. You might find former co-workers who can help introduce you to people in their networks.
Think about whom you already know who would be willing to help you professionally. Dr. William Stone, a human resources and outplacement consultant, states it best, "If they have a pulse, network with them!"
When Should I Start Professional Networking?
Start today! In relation to job searching, begin networking when you're not in urgent need of a new job. Networking early and often enables you to build sustainable connections, so when you do seek new employment, you have a strong network to support you.
After you land a new job, don't stop networking. Networking is a lifelong activity. Some people think of networking as a job-search activity, but it's more than just a means to get a job. Keep networking to continue to grow in your position and industry.
To paraphrase Stone, as long as you have a pulse, continue to network.
Explore more content like this article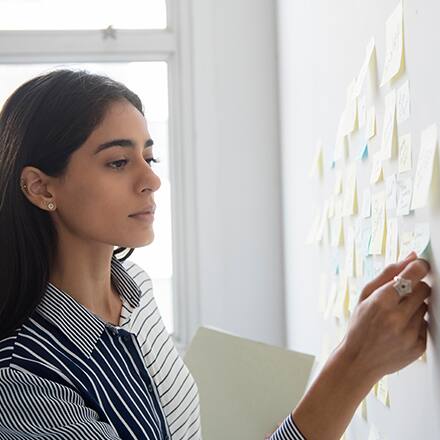 You know you want to be an asset in your workplace, but where do you begin? If you're interested in creating a personal development plan or working toward personal growth, you're likely to learn new skills and strengthen abilities you already have along the way.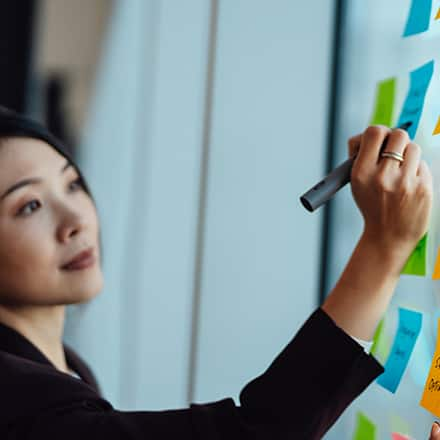 Whether you'd like to start your own business, publish a novel or work your way up the corporate ladder, setting short- and long-term goals is the key to forming an achievable strategy for the trajectory of your career. These examples and resources will help you develop your own goals.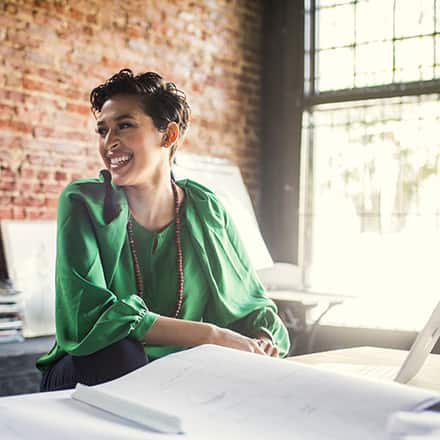 In today's evolving job market, having a bachelor's degree is a key credential to start and grow a career across many fields. But what jobs can you get with a bachelor's degree? We've compiled a list of potential bachelor's degree jobs in social sciences, liberal arts, science and technology.
About Southern New Hampshire University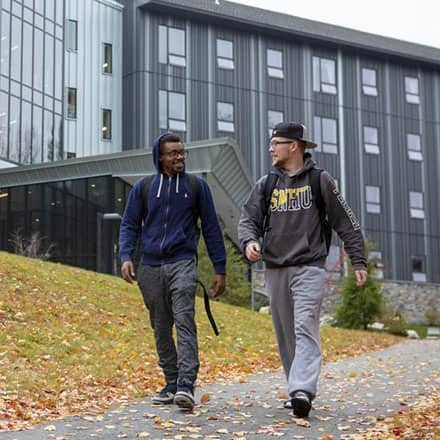 SNHU is a nonprofit, accredited university with a mission to make high-quality education more accessible and affordable for everyone.
Founded in 1932, and online since 1995, we've helped countless students reach their goals with flexible, career-focused programs. Our 300-acre campus in Manchester, NH is home to over 3,000 students, and we serve over 135,000 students online. Visit our about SNHU page to learn more about our mission, accreditations, leadership team, national recognitions and awards.