What Career Should I Choose?
When it's time to choose a career, many people find themselves in a quandary. Factors such as a desire to help others, financial security, geographic location, opportunities for advancement, creative satisfaction, current business trends and many others impact your decision-making process. What's most important to you in making a commitment to a particular career?
Career advisors can help you drill down to identify your own 'Why?' and then map out an individualized pathway to achieve career success. The assistance they offer includes referrals for internships, early outreach to potential employers, pre-graduation job-seeking search tools, and direct connections to business development teams who have openings for qualified applicants.
Making Career Choices with Expert Guidance
Emmanuel (Yannick) Manjia Mbouemboue is a military veteran who completed his master's degree in finance. His goal was employment in the financial industry and his military career advisor, Kendra Thomas, helped him search for available openings posted at the Career Center and worked closely with him until he landed a job as a mortgage underwriter for JP Morgan Chase.
"She suggested I apply for this position and took the time to walk me through the process," said Mbouemboue. "We had a mock interview and she told me the areas where I needed to improve [my answers]. It was a really good experience." In his new job, he enjoys helping families achieve their home ownership dreams. "Every time I send that email to a customer saying their loan has been approved, I feel really good. My degree gave me a deep understanding of tools used to mitigate risks and now my job defines those risk areas as they relate to a mortgage application: I make suggestions to my customers to help them eliminate the risks," he said.
Career advisor Ryan Chapman brainstorms ideas with undergraduates to help them secure placements that allow them to gain experience in their chosen field. He assists students as they develop and refine resumes and cover letters, and practices with them to strengthen their interviewing skills. "I want my students to be engaged in their career goals, and aim to build their confidence so they can become successful professionals in their field of study," Chapman said.
Recent graduate Michele Cerami obtained her master's degree in healthcare administration management and had not been employed since 2013. "I have always had a love for people and was previously employed in two hospitals. I knew that once I obtained my master's degree, I would once again pursue a hospital position and be promoted to management," she said.
Chapman suggested she strengthen her credentials by serving as a volunteer, and urged her to consider health insurance companies and recruiting and staffing agencies to broaden her search. "Ryan played an important role in my life, and gave me the support and confidence I needed to succeed in interviews," Chapman said. In June 2017, Cerami was hired as a patient care coordinator in Ambulatory Surgery at Westchester Medical Center Hospital. "Since this is a 1,700-bed hospital connected to four other hospitals, my chances for advancement into management are very positive," she said.
Internships Build Experience and Confidence
Danielle Dalton, internship administrator, begins the process of determining the best fit for internships or experiential learning courses for academic credit by talking with students about their dream jobs. "We discuss the areas they may want to explore, how to approach an employer and other networking strategies to set themselves up for a future internship," said Dalton, who also helps students customize their resumes and cover letters to suit specific internships. When students have a required number of internship hours to fulfill along with academic coursework, she offers time management strategies to help them manage an internship and coursework alongside other day-to-day priorities.
When Elizabeth (Lily) Bailey found out that internship opportunities were available to online students, she said, "I was amazed how easy it was to procure an internship with the university behind me and I got a spot with my first-choice organization. I was excited to explore what would be a new aspect of legal studies for me." Bailey interns at Mandell Gisnet Center for Conflict Management where she assists in mediations and works on community and law enforcement outreach projects to encourage referrals to the Center.
"I am fortunate to go to court weekly and observe. I interact with courtroom staff and witness the process first hand and am exposed to a variety of case types and courthouses," she said. With her current job as a 911 operator and her planned BA in Criminal Justice with a concentration in Legal Studies and Advocacy, Bailey is gaining exposure to all aspects of her local legal community. "I firmly believe that [my combined experiences] will really give me an advantage when it's time to apply to law school."
Matching Qualified Students with Business Development Partners
Once students fine-tune their resumes and interviewing skills, Mark Schappert, a business development specialist, helps match active job seekers with available opportunities. "I promote our well-prepared students and graduates to employers that we have existing relationships with and I initiate contacts on their behalf with new companies," he said. Employers are also recruited to attend online and in-person hiring events.
Schappert worked closely with Melanie Belcher, who is now employed as an accounting clerk at Marsh and McLennan Agency. Belcher said that although the job market is tough and her qualifications were similar to others vying for available openings, "I never gave up. Every interview I went on, I did my best and finally landed the great job I worked so hard for. It's surprising how many doors open when you have a degree," she said. The best part about her current position is that the company offers many opportunities for advancement. "Without my degree, I wouldn't have even been able to apply for my job. It just shows that your hard work really does pay off," Belcher said.
Angelique Kim, a career services business development partner, said, "I have a passion for meeting the needs of clients through making connections." In addition to conducting mock interviews and acting as a coach for Brenda Laplante during the process of applying for positions, Kim helped her revise her resume to match each job description for available and interesting positions. Laplante secured a position as the first human resources administrator for Agren Appliances, a business with six locations. "I actually had to set up the department," said Laplante. "The best part of my job is the flexibility in my schedule that allows me time to work on my master's degree. As I take on new tasks and roles, my educational experiences are giving me the skills and confidence to find the answers I need when figuring out new things."
Achieving Successful Outcomes
With the support and resources of knowledgeable career advisors, choosing your career becomes an orderly process aimed at successful outcomes. Career advisors help you assess a wide variety of career options, according to your field of study, personal strengths and interests, previous experience, qualifications, financial goals, geographic considerations and job market trends.
Jennifer Brady is a subject matter expert in higher ed marketing and student recruitment. Follow her on Twitter @whereisjenbrady or connect on LinkedIn.
Explore more content like this article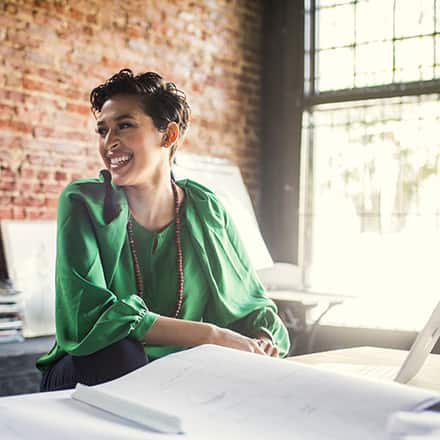 October 08, 2021
In today's evolving job market, having a bachelor's degree is a key credential to start and grow a career across many fields. But what jobs can you get with a bachelor's degree? We've compiled a list of potential bachelor's degree jobs in social sciences, liberal arts, science and technology.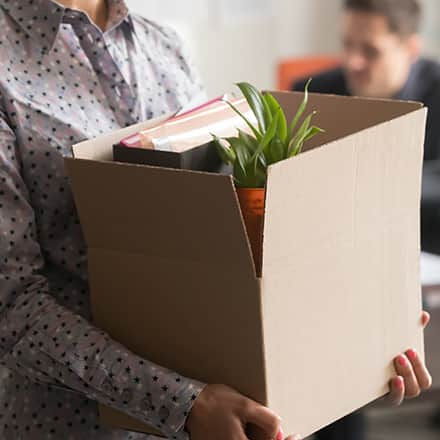 September 16, 2021
Deciding to leave a job is a tough decision. We spend roughly half of our waking hours each week at work. The time, energy – and often heart – we put into earning a living is considerable. Having a stable job is crucial. So, how can you know when it's time to leave?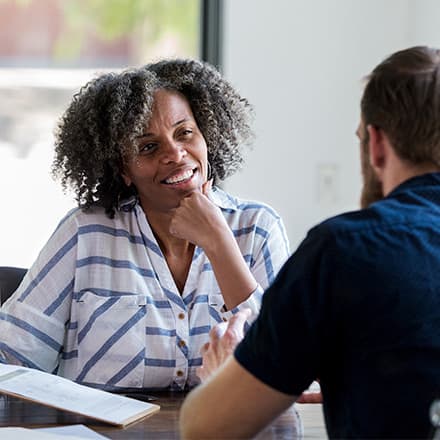 June 03, 2021
To get your ideal position with a company you admire, you have considerations to address before, during and after the job interview. Here are some tips on how to succeed at a job interview, common questions employers might ask you and ideas on what to ask them in return.