What is an Apprenticeship?
An apprenticeship is an industry-driven career pathway to help you prepare and develop the skills necessary for your future workplace.

Understanding the Numbers
When reviewing job growth and salary information, it's important to remember that actual numbers can vary due to many different factors — like years of experience in the role, industry of employment, geographic location, worker skill and economic conditions. Cited projections do not guarantee actual salary or job growth.
Once you finish high school, you may be thinking, what's next? What if college isn't the right choice for me? Well, there is another route you can take. An apprenticeship program could be the right choice for you.
How Does an Apprenticeship Work?
An apprenticeship is an industry-driven career pathway to help you prepare and develop the skills necessary for your future workplace. An apprenticeship's primary goal is to ensure that you are qualified and employable for your chosen industry, providing you with the appropriate knowledge and skillsets.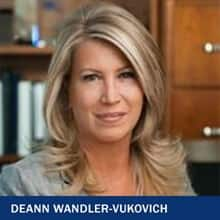 "Apprenticeships offer a combination of classroom (related) training with daily on-the-job instruction and provide a no-cost pathway to in-demand careers," said DeAnn Wandler-Vukovich, head of HCL Apprenticeship Program. "The design of the training offers learning in all required practical and theoretical skills, as well as experience for the chosen profession."
While every program is different based upon your desired field, a typical apprenticeship program is about four years, but depending upon the occupation, they can take anywhere between 12 months to 6 years, according to the U.S. Bureau of Labor Statistics (BLS).
An apprenticeship program, through HCL, is there to create a pathway for aspiring tech professionals by providing them with the on-hands training and mentorship to expand their knowledge and prepare them for full-time employment in their field.
"For an employer apprenticeship, such as HCL's, candidates spend 12-months learning pertinent, in-demand tech skills while working full-time," said Wandler-Vukovich. "The value rests in the technical mentoring and practical application, focusing on real-world experience, coupled with social learning and performance feedback."
An apprenticeship is for anyone ready to start their career or ready for a career change by learning from industry professionals through hands-on training and experiences.
Do You Get Paid at an Apprenticeship?
An apprenticeship is a great way to build a career while learning, working and getting paid. An apprenticeship has a model of "learn and earn."
An apprenticeship is only the beginning of your career in the trades. As apprenticeship programs are rapidly growing in the U.S., opportunities for growth and boost earnings are also rising. According to Forbes, the number of apprenticeships in 2020, surpassing 636,000, is at a 64% increase from 2010.
"Apprenticeships have been widely accepted in trade careers such as carpentry, plumbing, electrical and others, but it is quickly becoming an attainable route into industries such as healthcare, finance and information technology," said Wandler-Vukovich.
In the 2018 fiscal year, BLS reports that the U.S. Department of Labor counted roughly 585,000 active apprenticeships in more than 23,000 registered apprenticeship programs around the country.
"Most apprenticeships are available in the trades; however, there are now several 'new collar' apprenticeship options in technology, healthcare, financial services, insurance, and even law," said Wandler-Vukovich.
An apprenticeship can be beneficial in a variety of occupations, including:
What Qualifications Do I Need for an Apprenticeship?
While an apprenticeship is generally open to all, there are a few qualifications you'll need to start in an apprenticeship program.
"Requirements differ depending upon the apprenticeable trade or craft. Some necessitate very explicit educational requirements; however, most require a high school diploma or its equivalent," said Wandler-Vukovich
For instance, some of the qualifications you'll need to enroll in an apprenticeship through HCL include:
You must have a high school diploma or GED.
You must have at least a 3.0 GPA.
You must be a U.S. citizen or have permanent residency status.
You must be able to perform the required tasks physically.
Each apprenticeship program is different and will have additional requirements, so it is essential to do your research on your desired program before registering.
Are Apprenticeships Worth It?
The short answer is yes. An apprenticeship is a great path to learn from industry experts and secure a stable career once you finish your program.
"There are several noteworthy apprenticeship benefits for job seekers," said Wandler-Vukovich. "First and foremost, it's a highly desirable form of training for workers because it is learning job skills while earning an income with wage progression."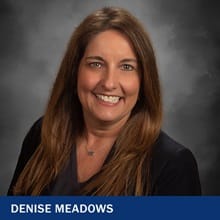 While learning and working alongside industry professionals in your desired field is a great way to prepare you for your future career, an apprenticeship program can also offer you several other opportunities.
"As part of Southern New Hampshire University (SNHU) Career Services, we are continually thinking of innovative approaches to opening up new career pathways for our learners and in coordinating with University Partnerships to offer apprenticeships with HCL," said Denise Meadows, employer relations team lead at SNHU.
Going to college right after school isn't always the path for everyone, and the increasing cost of tuition can hold people back as well; choosing to go down the apprenticeship path doesn't mean college can't be in your future. Many registered apprenticeship programs, much like HCL, allow for college to still be an opportunity for their apprentices.
"Specific to HCL's apprenticeship program, we're committed to nurturing our next generation of technology leadership. Thus, we've created opportunities for our apprentices to grow their knowledge through our partnership with SNHU," said Wandler-Vukovich. "Once they have completed their 12-month program and have on-boarded as full-time employees, participants have the ability to enroll in their choice of an associate or bachelor's degree program in STEM – to be fully funded by HCL."
An apprenticeship program like this is an opportunity for you not to decide between college or your career. Instead, you can have both when you are ready.
"It is a career-focused program that helps those students who do their best learning while doing the job while reaffirming their interest in a high-demand STEM field, said Meadows. "This learner can then bring that knowledge they have acquired on-the-job to pursue their academic studies in a STEM discipline here at SNHU."
There is no end to the potential an apprenticeship can offer you. It is a great way to get straight into the career you wish to be in through real-life, hand-on experience while keeping the door open for more education and continuing to excel in your chosen career.
*Cited job growth projections may not reflect local and/or short-term economic or job conditions and do not guarantee actual job growth. Actual salaries and/or earning potential may be the result of a combination of factors including, but not limited to: years of experience, industry of employment, geographic location, and worker skill.
Alexa Gustavsen '21 is a writer at Southern New Hampshire University. Connect with her on LinkedIn.
Explore more content like this article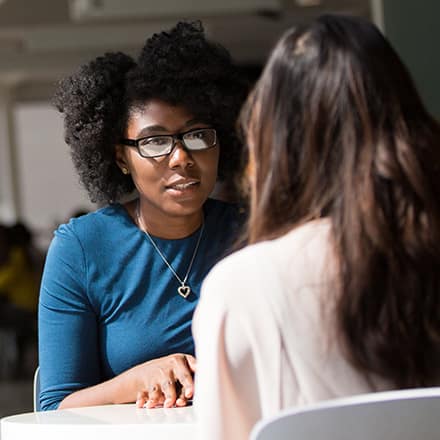 Feedback is a necessary part of personal and professional growth, and it's important to give every individual the feedback they need to improve, maintain or celebrate their performance. To ensure the feedback you give is more equitable, try to make it accessible, specific and measurable.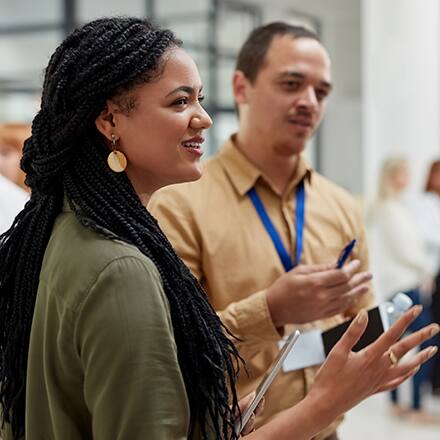 When job hunting, you might hear "network." But what does it mean? Professional networking is about connecting to improve your career, share knowledge and find opportunities. Start by reaching out to people you know and expand from there. Over time, you can expand your circle as you meet new people.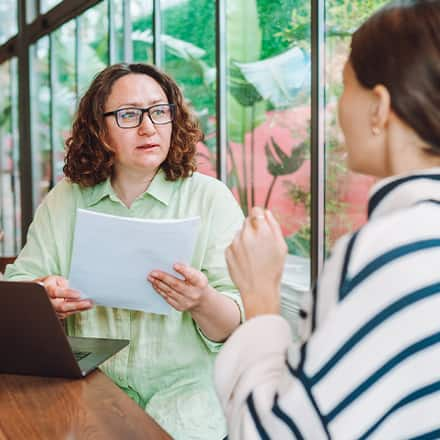 Seasoned career navigators as well as new job seekers may have heard of a certain professional document referred to as a CV. SNHU Career helps you understand what a CV is, what CV stands for, what to include and when to use a CV vs. a resume for your goals.
About Southern New Hampshire University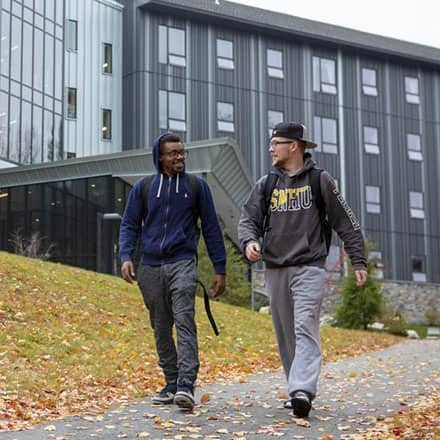 SNHU is a nonprofit, accredited university with a mission to make high-quality education more accessible and affordable for everyone.
Founded in 1932, and online since 1995, we've helped countless students reach their goals with flexible, career-focused programs. Our 300-acre campus in Manchester, NH is home to over 3,000 students, and we serve over 135,000 students online. Visit our about SNHU page to learn more about our mission, accreditations, leadership team, national recognitions and awards.