Celebrating Founders Day at SNHU
If you only recently learned about Southern New Hampshire University, you might know of U.S. News & World Report's recognition of the school as the 'most innovative' regional university - or perhaps that SNHU is committed to expanding access to high-quality affordable education worldwide. What you may not have known is the mission of providing affordable access to higher education is integral to SNHU's roots and has been since its inception.
A University-Wide Celebration
Today, SNHU commemorates its 85th anniversary with a university-wide Founders Day celebration featuring a variety of events. A traveling history exhibit highlights the university's humble beginnings, its subsequent growth and changes in location and name throughout the years, along with the people and initiatives that played such vital roles in the school's evolution.
"As I take a moment to reflect on our university's history, I can't help but notice three common themes that remain tenets to our mission: affordability, accessibility, and a fierce dedication to student success," said SNHU President Paul LeBlanc. "I could not be prouder to be a part of an institution that has these qualities in its DNA."
In a memo to staff and faculty and on campus students, LeBlanc noted "some may not realize that SNHU actually began as a relatively small school above a storefront in downtown Manchester, known as the New Hampshire School of Accounting and Secretarial Sciences." What perhaps was most unique about the school, founded by H.A.B. Shapiro in 1932, was the ability for students to begin studies on a rolling basis, learn at their own pace and pay tuition in installments. With just a handful of day students in its earliest days and barely three-dozen evening students, today's student population of more than 85,000 students globally far exceeds what anyone in those pioneering days of flexible education could have imagined.
Student Involvement
This special day offered an opportunity for current students to get involved while learning more about those who walked in their shoes throughout the years. "The Student Government Association (SGA) is honored to be supporting the beginnings of how Southern New Hampshire University came to be," said Ashlee Lindsey, SGA president. "We will be taking Polaroid-esque photos for students to take away from all the fun going on. Founders Day is exciting for SGA, because we value our current student body and cherish those that supported all the students in the past."
As students, staff and faculty celebrate Founders Day and explore the traveling exhibit, those in the greater SNHU community can enjoy a virtual representation of the many significant people and milestones throughout the past 85 years. SNHU library archivist Chris Cooper will accompany the exhibit throughout each of its stops at the university's three Manchester, N.H., locations.
The Next Chapter
"Celebrating our founding on September 12, 1932 gives us great opportunity to bring the community together, to share our pride and to understand the transformational journey our university has been on over the past 85 years. It also affirms what we know has always been and continues to be core to our identity as a learning environment: we have been committed to student success since day one," said Kristi Durette, executive director of Alumni Engagement. "We are all part of building that next chapter toward the future."
Pamme Boutselis is a writer and content director in higher education. Follow her on Twitter @pammeb or connect on LinkedIn.
Explore more content like this article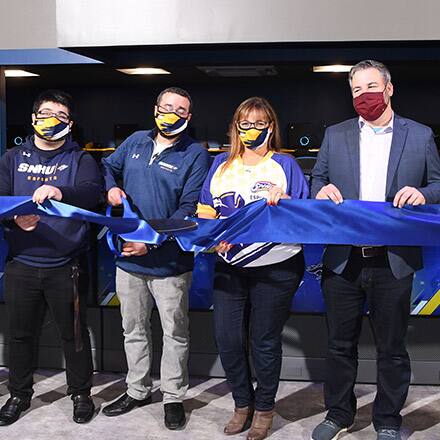 October 13, 2021
SNHU celebrated the grand opening of its esports arena on October 8th. A ribbon-cutting event marked the official opening to welcome the campus community and to see where esports players hone their gaming skills and compete against varsity-level opponents across the U.S. and Canada.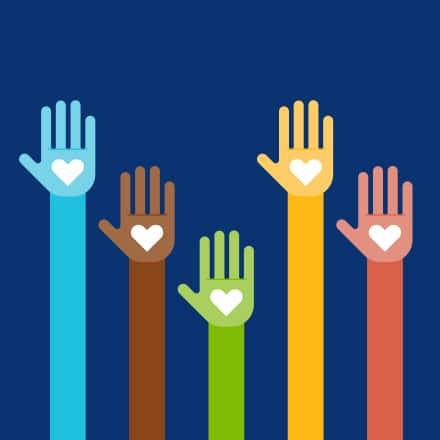 June 21, 2021
SNHU's 2021 Global Days of Service brought attention to a different societal issue each month: hunger, shelter, environmental justice and the pandemic's essential workers. Throughout the four-month-long event, Penmen from across the world shared their stories of service, community and strength.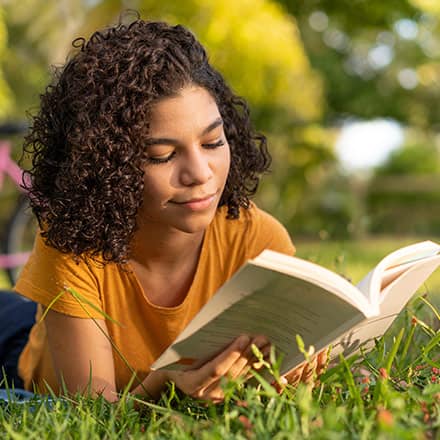 June 18, 2021
If you are searching for book suggestions, look no further: The annual summer reading recommendations have arrived. This year's list features more than 35 selections that span several genres suggested by some of SNHU's academic leaders.