Dunfey Family Legacy Impacts SNHU, World
Service is an ongoing theme in Eleanor Dunfey-Freiburger's life. She's served clams at Hampton Beach, New Hampshire, religion as a nun in the Sisters of Notre Dame de Namur, education as a professor at Southern New Hampshire University (SNHU) and opportunities for social change through her work with Global Citizens Circle.
This spring, she served up stories of her family's legacy with the publication of her book, "Counter Culture: Clams, Convents and a Circle of Global Citizens."
Born into Hospitality
Being the youngest in a large Irish-Catholic family with a dozen children, offered Dunfey-Freiburger a unique perspective. "As number 12, I had a lens that nobody else had on this family," she said.
Her parents, Kate and Roy Dunfey, met as teens working in the Lowell mills by day. Roy, a drummer, led Dunfey's Orchestra by night. Together, they took a leap of faith into the entrepreneurial world when they purchased a luncheonette in Lowell, Massachusetts. Little did they know, this decision would launch the family full-force into the hospitality business.
The Dunfeys went on to own clam shacks, a tavern and finally hotels, becoming more ambitious with each purchase. They eventually landed at Boston's Omni Parker House, which they managed for nearly three decades, contributing to its survival as the longest operating hotel in the U.S.
Through each venture, the family worked together and employed democratic business values. They made decisions that had to be unanimous, negotiated their salaries, split responsibilities, and found resilience in every difficult moment through their shared sense of humor.
From a young age, each sibling brought something different to the table, and their father encouraged them to build upon their skills.
Some of these skills were instinctual, while others were derived from watching older siblings. "I don't ever remember learning to waitress," Dunfey-Freiburger said. "I just knew. At 13, my brother and I ran our restaurant at Hampton Beach. He was the manager; he was 17, and I was 13." Together, they managed and served with 75 employees.
Joining the Convent to Make a Difference
Following Dunfey-Freiburger's atypical childhood spent immersed in her family's businesses, she continued breaking tradition after high school. Rather than considering teaching or becoming a secretary, she joined the Sisters of Notre Dame de Namur, just as her three older sisters did.
"I wasn't just following my sisters," she said. "My record was rebellious, and I would be more inclined to do just the opposite of what was expected."
But she saw the convent as an opportunity to make a difference in the world, which is why she chose to join an international order of 4,000 nuns.
"These women are running hospitals, educational systems, wonderful missions," Dunfey-Freiburger said. "If you're going to save the world and you're 18 or 19 in Lowell, that seemed (like) a very logical thing to do, especially because I had such role models in my sisters."
Though she was the first of her sisters to leave the convent, she spent "13 amazing years" serving through a period of cultural upheaval and the rise of countercultures.
The Birth of Global Citizens Circle
As it turned out, joining a convent was not the only way Dunfey-Freiburger would make a global impact. At the Parker House, her family found an opportunity to respond to the Vietnam War, the Civil Rights Movement and assassinations of the 1960s through dialogue.
A century and a half before the Dunfey family's command of the Parker House, the hotel hosted dinners for prominent literary men. The guests, including Ralph Waldo Emerson and Henry Wadsworth Longfellow, often engaged in political discussions.
The family decided to revive this concept to spark conversations and widen the existing democratic silos. "So 150 years later, we decided we would have dinners where people would come to the table at the Parker House, the difference being diversity," Dunfey-Freiburger said.
These dinners became known as the New England Circle, and the Dunfeys founded the nonprofit in 1974. The invitation lists included a wide range of people, including university presidents, business leaders, soup kitchen directors and gas station owners.
Witnessing the discussions these dinners garnered, the Dunfeys were determined to take the initiative internationally. Establishing Global Citizens Circle, each sibling focused on a continent or a social issue to raise awareness and inspire conversation.
Setting a Global Citizens Example at SNHU
Dunfey-Freiburger is a professor emerita at Southern New Hampshire University (SNHU), where she taught courses in world religions and contemporary moral issues. She was also the first endowed chair of business ethics and civic engagement.
During her career, Dunfey-Freiburger found many opportunities to bring Global Citizens Circle to SNHU, then known as New Hampshire College. She welcomed international students and refugees into her home, bridging differences and learning endlessly from them through this hospitality.
Global Citizens Circle headquarters remain at SNHU today, and Theo Spanos Dunfey is the president and executive director.
Hosting events in tandem with SNHU and the Social Change Initiative, Belfast, Northern Ireland, Global Citizens Circle is now welcoming other families to become partners in a new era of commitment to diverse, intergenerational, civil dialogue that leads to constructive change.
Though 80-years-old and retired, Dunfey-Freiburger remains active in Global Citizens Circle, going on 30 years as a chairperson.
Progress Begins with an Invitation
Dunfey-Freiburger has made hospitality her life's mission, but quite often in ways one might not expect. If there's one thing she's learned, it's that the power of an invitation brings people closer together. The stories she shares about her family's legacy show a world of possibilities that exist with just an invitation.
Dunfey-Freiburger believes people must be intentional in creating diversity. "We really cannot think we're diverse by just saying it," she said. "I believe the hardest part of anything is the beginning: Opening your own door, inviting in people and welcoming them."
From inviting people to dinner at the Parker House to inviting students into her home, Dunfey-Freiburger has modeled the behaviors she hopes to influence others to engage in as well.
"The old cannot survive, and should not survive in a cocoon," she said. "... It's the simple things: The invitation… and the kind of home-felt inclusion that we can share a meal and our life with the kind of people who have come from so many amazing places and done so many amazing things and suffered so much."
These are lessons learned from childhood by each of the Dunfey children, beginning at home with their parents, who always welcomed others to join them around the table, at the lunch counter and beyond in each of their family's endeavors.
Rebecca LeBoeuf '18 is a staff writer at Southern New Hampshire University. Connect with her on LinkedIn.
Explore more content like this article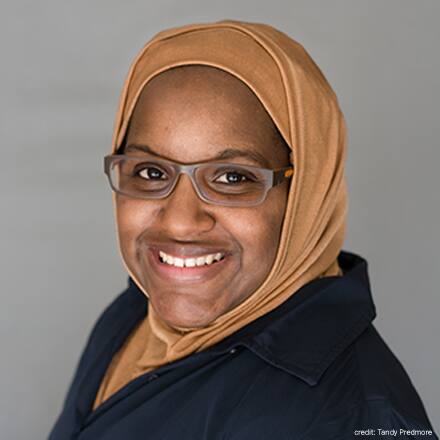 Ashley Franklin, a published author and SNHU English composition instructor,  wants all underrepresented children to be able to see themselves in the stories around them. She's made it her mission to support them, with the hopes of allowing all kids to dream big about their futures.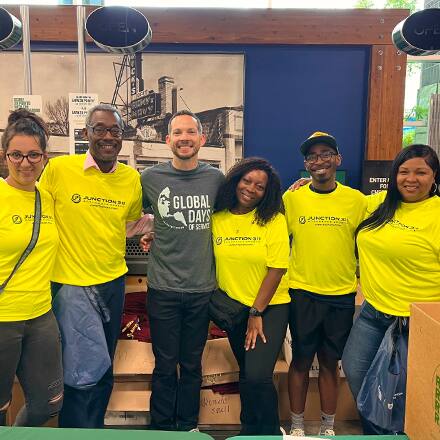 More than 1,648 SNHU students, staff, faculty, alumni and volunteers contributed over 9,196 hours of service during the university's 8th annual Global Days of Service. Participants had the opportunity to join an official project in their area or take part in a do-it-yourself project this spring.
SNHU's 2023 spring Commencement saw many students realize their dream of graduating with a degree. Among these graduates were grandmothers, mothers and daughters, including some who shared their journeys throughout their degree programs and walked across the stage together.
About Southern New Hampshire University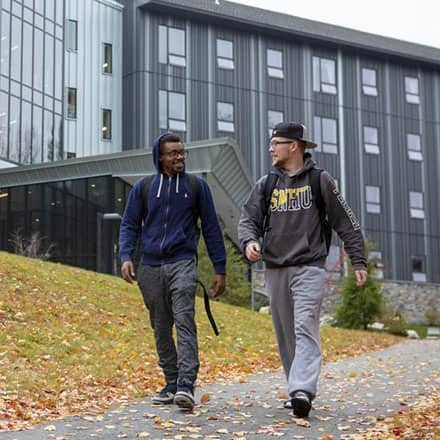 SNHU is a nonprofit, accredited university with a mission to make high-quality education more accessible and affordable for everyone.
Founded in 1932, and online since 1995, we've helped countless students reach their goals with flexible, career-focused programs. Our 300-acre campus in Manchester, NH is home to over 3,000 students, and we serve over 135,000 students online. Visit our about SNHU page to learn more about our mission, accreditations, leadership team, national recognitions and awards.