What is Social Change and Why Should We Care?
Social change is the way human interactions and relationships transform cultural and social institutions over time, having a profound impact on society.

Social change is a concept many of us take for granted or don't really even understand. No society has ever remained the same. Change is always happening. We accept change as inevitable, and it is, end of story, right? Well, not exactly.
Sociologists define social change as changes in human interactions and relationships that transform cultural and social institutions. These changes occur over time and often have profound and long-term consequences for society. Well-known examples of such change have resulted from social movements in workers' rights, civil rights, women's rights and LGBTQIA+ rights, to name just a few. Relationships have changed, institutions have changed, and cultural norms have changed as a result of these social change movements. That's pretty heady stuff. Don't you think?
What interests me, and what I hope interests you, is our collective power to influence social change.
What is the Main Purpose of Social Change?
While we accept that change is constant, we do not have to accept that we are powerless in its wake. It is the extent to which we care about the direction of social change that we can try to shape it and help to create the kind of "change we wish to see in the world." Whether or not Gandhi actually uttered these words doesn't matter. What matters is that the phrase begs the question, what kind of change do we wish to see in the world?
One person's opinion about what is good or positive social change might well be another person's idea of bad or negative social change. For example, those who believe in a woman's right to choose whether or not to carry a fetus to term fight fervently for that right and believe wholeheartedly that it is a decision to be made between a woman and her doctor, while those who oppose abortion believe firmly in the righteousness of their cause, too, and have built a movement that can claim victory in the overturning of the U.S. Supreme Court ruling in Roe v. Wade.
Institutions have changed, cultural and political norms have changed, and personal relationships have changed as a result of the collective power of people determined to make what they believe to be positive social change. Not all agree, but there can be no denying that it has been an activist movement powered by citizens working together to make change.
As executive director of the 50-year-old nonprofit, Global Citizens Circle (GCC), I think every day about the question of what kind of change I want to see in the world as I work to carry forward the mission of the organization to foster constructive change in our communities, our nation and our world.
I imagine that our partner and host institution, Southern New Hampshire University (SNHU), also thinks about this question on a daily basis as it seeks to "transform the lives of students." And surely, our Belfast-based partner, The Social Change Initiative (SCI), thinks about it as it strives "to improve the effectiveness of activism for progressive social change."
We, all three institutions, care and understand that we can influence social change for the better. We may exercise our power to influence change in different ways. GCC does it through discussion among people of diverse opinions and backgrounds. SNHU does it by offering affordable and innovative educational social science degree programs online and similar campus majors, and now even in refugee camps in Kenya, Lebanon, Malawi, Rwanda and South Africa. SCI exercises its influence by bringing together social activists and philanthropists around the world.
These are lofty goals to be sure, and they demand our constant attention and unrestricted imagination to envision a better world. You may think that's great, but wonder why you should care, why you should take time out of your incredibly busy schedule to take action and more importantly, how you can even go about helping to create positive social change.
I'd like to suggest that it's not that hard if we begin at the most basic level, that of relationship building.
Change Begins with How and When We Interact with Others
When we listen respectfully to others who have different opinions and life experiences than our own, we take the first step in listening; we accept that there are myriad perspectives and points of view on most issues of concern.
If we truly want to be a participant in real change, we cannot stop at acceptance. We must have conversations that push and pull, that ask us to give and take. And if we are willing to do that, we can find those points of agreement and come together on them. We needn't concede those points that define our values but find ways to work together towards positive change that reflects our shared values. It is the art of principled compromise that has the power to create a more lasting change.
We are living in turbulent times, though one could argue that has always been true. The increasing polarization of populations throughout the world that hear "the truth" from entirely different media sources is something new, making the art of principled compromise more difficult. The level of incivility in political dialogue has risen throughout the world, and it's as if we've collectively forgotten our shared humanity.
We can surely claim that technology is to blame, and it is, but it has also fueled positive social change movements when used to bring people together for the betterment of a society. A non-political example of this is the Ice Bucket Challenge that brought millions together to learn about and support the research for a cure of the devastating disease of ALS.
Global Citizens Circle has for five decades brought together diverse groups of people for challenging discussions on issues ranging from conflict resolution and reconciliation to education reform and economic equality. We've seen Catholics and Protestants from Northern Ireland sit down together and discuss their shared hope for peace. We've hosted South African exiles who were once labeled "terrorists" in their own country and who later became leaders of that country. At our discussion circles, we've seated powerful businesspeople next to the homeless and disenfranchised, and activists next to academics, and we have borne witness to the change that has occurred.
Through the pandemic, we gathered people globally online and brought the same principles and values of respect and dignity to dialogue on difficult issues such as racial justice after the murder of George Floyd, the hard realities of police reform and youth vulnerability and resilience in times of conflict.
Have these programs spurred social change? They have in ways we don't always see; but with intentional nurturing of connections made during these programs, we plant the seeds.
Building Relationships to Foster Constructive Social Change
The conversation topics were often difficult, but listening and learning from others was not. Change begins this way. We must nurture civil discourse and work with intentionality to bring together people with different perspectives.
Convening gatherings of people, educating students in classrooms and online, and supporting activists who put themselves in the forefront of advocating for social change are how Global Citizens Circle, Southern New Hampshire University and The Social Change Initiative use their influence and power to direct change toward a more equitable and inclusive society.
Ultimately, however, it is not the programs that each of our organizations offer that create lasting change, but it is the relationships of trust and respect that do. That takes time and a sustained willingness to be open to the possibility that we might learn something from those with whom we disagree.
Building those kinds of relationships, even when, no, especially when, it seems impossible, is the key to cultivating constructive social change. So, take the lead, start now and stay at it.

Theo Spanos Dunfey is the executive director of Global Citizens Circle, a nonprofit partnering with SNHU in a shared mission to listen, learn and take sustainable actions to create positive social change. Dunfey is a graduate of the Fletcher School of Law & Diplomacy at Tufts University and Brown University. She has a wealth of global experience, most recently overseeing the Office of Citizenship and Civic Engagement at the University of New England, where she also taught courses in Citizenship and led several student groups on Global Citizenship service-learning trips abroad. Prior to that, she'd led the World Affairs Council of Maine and produced numerous global editorial conferences for The WorldPaper.
Explore more content like this article
With a career as a counselor, you can make a difference in the lives of others and open up a wide range of opportunities for yourself. Opportunities for counselors are growing as the field evolves. As a counselor, you could work in a hospital, rehab facility, human resources department or school.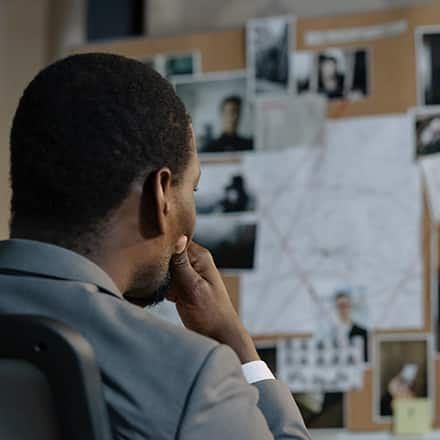 From comic book heroes, to television dramas, to reality-TV series and countless movies, being a detective is a profession that has intrigued audiences and captured collective imaginations across generations. But what it's really like to be a detective, and how do you become one?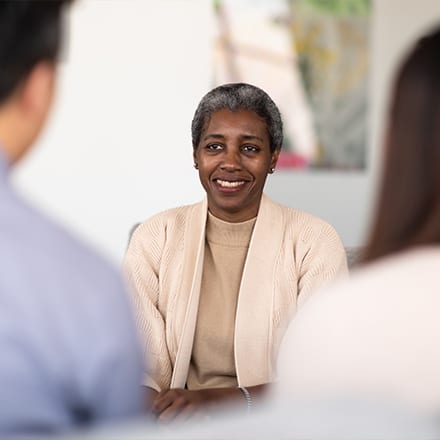 If you're fascinated by the mind and how an individual, community or organization thinks, earning a master's in psychology can lead you toward a career field that is engaging and growing. Help make the world a better place by engaging businesses, protecting the vulnerable and more.
About Southern New Hampshire University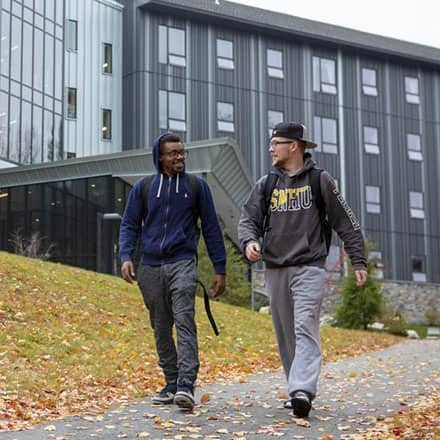 SNHU is a nonprofit, accredited university with a mission to make high-quality education more accessible and affordable for everyone.
Founded in 1932, and online since 1995, we've helped countless students reach their goals with flexible, career-focused programs. Our 300-acre campus in Manchester, NH is home to over 3,000 students, and we serve over 135,000 students online. Visit our about SNHU page to learn more about our mission, accreditations, leadership team, national recognitions and awards.