MBA Alumnus Helped in Deployment of the Internet, Now Teaches Sales
When Jim Naro '85MBA began working with computers in the early 1980s, he had no idea he'd join a team that would be instrumental in the deployment of the internet. In fact, he earned his undergraduate degrees in psychology and philosophy - fields that seem like a far cry from the technical realm.
Trying to survive in a poor economy, he noticed something special happening in technology. He landed a job as a computer operator, and his employer paid for him to go back to school for a Master in Business Administration (MBA) in Information Systems Management on the condition that he applied what he learned in class to his career.
So, while he took classes at New Hampshire College, now Southern New Hampshire University (SNHU), he said he got to complete his homework at work. "Whenever I had a project, I would go to my manager and say, 'Okay, I've got this project… What can I do?'" Naro said.
It was an operations research course that stood out most to him as he advanced further into the tech field. He was able to relate what he was learning in class to his new position in networking and telecommunications, the area in which he'd make his career.
When the company Naro worked for began to lose momentum, he didn't have to worry about his employment status. Tech partners snatched him up, knowing his value in a company. Not only did he have experience in networking and applications, but he could also talk to customers.
One of the companies that recruited him was BBN Technologies, which is now owned by Raytheon, a leader in technology that specializes in defense, civil government and cybersecurity solutions. Shortly after his interview, Naro got a call from the employer who was ready to make an offer but needed to confirm that he had a master's degree.
Though he didn't know it at the time, Naro's affirmative answer would catapult him into an exciting career that would define generations to come.
"That was the ticket," he said. "…If I didn't have my master's, I wouldn't have gotten that job, and that's the job that's made the whole difference in my life."
The Beginning of the Internet
Placed on a very technical net analysis team, Naro felt inadequate at first. His colleagues touted PhDs and published math, economics and physics books. But he had something they didn't. He took business courses and knew how to appeal to customers, having been one himself.
For six years, Naro helped the U.S. Department of Defense (DoD) optimize their private, country-wide network and ensure it was "survivable." He completed traffic and what-if analyses and wrote procedures to help them take over the network internally.
By the early 90s, he joined BBN's New England Academic and Research Network (NEARnet) project where he helped get schools and universities connected to the network and share their library assets.
"What NEARnet was, which I didn't realize at the time, would be the beginnings of the internet," Naro said. He was part of the team that did design work on the networks that became the internet's early infrastructure.
"I used to come into work, and I would literally get goosebumps," he said.
The Transition from Making to Selling
Though Naro knew he was contributing to something big, he had no idea what its impact would be. Nobody did. "It's like sitting on top of an earthquake," he said. "You don't know until the land shifts around you."
As the competition ramped up, BBN Technologies decided to become a commercial internet provider. At this point, Naro transitioned into sales -- another career where he'd find success.
Selling internet access, mail bridges (email), firewall services and web hosting, his work as the New England region manager did not go unnoticed. "I drove into the parking lot one day, and there was my CEO. He saw me, and he stopped me, and he said, 'I want to shake the hand of the million-dollar man,'" Naro said. "… My region closed a million dollars that month."
Knowing the pertinence of his master's degree throughout his career, Naro sought out MBA graduates for his team. "I would always hire an MBA (graduate) to do sales because they could understand business, and I always thought that was really important," he said.
Between deploying the internet and pivoting to sales, Naro credits his MBA for jumpstarting his winding career and equipping him with information and skills that helped him find success in everything he did. He now advises anyone pursuing their MBA to "be prepared for opportunity," because the degree opened doors he could never have imagined.
A Return to Higher Education
By 2014, Naro found his way back to SNHU through attending the Business Indicator Series, a speaker series featuring successful alumni.
Here he met Micheline Anstey, an associate professor of marketing and the advisor of SNHU's Professional Sales Association, and with her help, the opportunities to get involved at his alma mater rippled.
When Anstey first met Naro and heard about his experiences, she knew he would be a great fit for the sales program. She invited him to speak at a Professional Sales Association dinner, and from there, he started coaching the team. In his first year, two of his students placed in the top five at a regional competition.
"The first semester he began coaching, the students raved about how much they were learning from him," Anstey said. "They loved his passion, expertise and the way in which he communicated with them."
When an adjunct faculty position opened up in 2015, she asked Naro to fill it, and he's been teaching Sales Force Management to undergraduates ever since.
"His passion and desire to make a positive impact on our students and prepare them for a career in professional sales is truly remarkable," Anstey said.
Naro governs his class based on student feedback, hoping to enhance student success.
"I created a feedback form, and I made a big transition … to really handing it over to the students," he said. He no longer thinks of himself as an instructor but as a facilitator, and he also incorporated hands-on competition simulations for his students to build skills through experience.
Merging his technology background and passion for psychology, Naro recently became a Predictive Index (PI) business partner with a goal to incorporate it into his curriculum. PI is a psychometrics assessment employers can use to see how an interviewee might align with a particular job.
"Now I'm realizing I could do a really good job helping my students, you know, understand their behavioral story," he said. This semester, he's asking his students to fill out the assessment to help them better understand themselves and how they can fit into the workplace.
In bringing talent optimization to the classroom, Naro believes students will be able to use their first-hand experiences when they start searching for jobs, or, down the road, hiring people. "(The results will help you) understand how you respond to the world and how you come into the world," Naro said. When a student understands their behavioral story, they'll know what types of jobs are the best fit for them.
Though Naro's career path has been filled with opportunities he never could have anticipated, becoming certified in talent optimization was a real ah-ha moment for him. Not only will it offer a unique dimension to the classroom and align with his sales consulting business, but it ties his passions for psychology and business.
"I think this is what I want to do for the rest of my career," he said.
Rebecca LeBoeuf '18 is a staff writer at Southern New Hampshire University. Connect with her on LinkedIn.
Explore more content like this article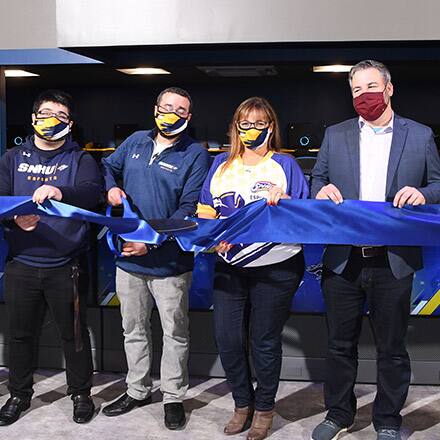 October 13, 2021
SNHU celebrated the grand opening of its esports arena on October 8th. A ribbon-cutting event marked the official opening to welcome the campus community and to see where esports players hone their gaming skills and compete against varsity-level opponents across the U.S. and Canada.
August 19, 2021
If you're wondering how to become a computer programmer, the field requires academic knowledge, a passion for math and engineering, adaptability and hands-on experience.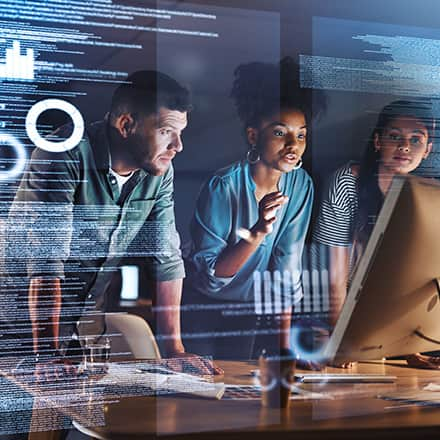 August 11, 2021
With a computer science degree, you can embark on a career with dozens of potential job roles suited to your interests. You can use the knowledge you develop earning your degree to work in technology, manufacturing and more.