Student Travels to Poland to Help Restore Jewish Cemetery

For Vivianne Schill, service runs deeper than an interest. It's part of her identity. Growing up Jewish, she's learned that performing good deeds is an essential component of her faith. While she's participated in many types of service projects, including several at Southern New Hampshire University (SNHU), Schill recently completed one that was especially meaningful for her.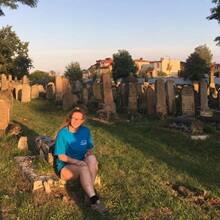 Traveling overseas to Bialystok, Poland, Schill spent 10 days restoring graves in Bagnowka Cemetery. This work was done through the Bialystok Cemetery Restoration Project, a nonprofit committed to restoring Jewish cemeteries that were destroyed and desecrated during the Holocaust.
"This is my first service trip I can connect to my religion," Schill said. For her, Judaism is more than her religion; its teachings spill into all areas of her life.
The Generosity of Others
After her mother came across the project, Schill got to work raising the $3,000 needed to fund the service trip. The generosity she encountered left her speechless.
Schill started a GoFundMe page where she received donations from friends, family and strangers alike. She had people reaching out to her, asking if she could look for the graves of lost family members, and others who wanted to hear all about her experience.
"I was honored that these anonymous individuals had (so much) trust and faith in someone who they had never met before," Schill said. "This is also what pushed me to work as hard as I did."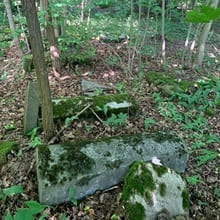 She shared the details of the service trip with a faculty member at SNHU, where she's pursuing her communication degree. She was encouraged to seek support from The Chandler Center, SNHU's community and civic engagement office on campus. Thanks to the generous gift Laurie Chandler '89MBA and her husband, Clark, gave to the Chandler Center last year, the office now has a fund allocated to helping students afford service opportunities such as Schill's.
"Our support can look different depending on the student, but regardless of what they're doing, we want to help them achieve their goals, and we want to help them see how active citizenship can be part of their lives," Elizabeth Richards, The Chandler Center director said.
She said awarding Schill a grant for the cemetery restoration project was a no-brainer for her team. "She is a student who had taken (a) significant amount of initiative, who had done a lot of thinking about what she wanted to do and why she wanted to do it, and so it felt like a really easy decision to invest in her," Richards said.
At first, Schill was nervous about requesting financial help, but she was blown away by the support she received. "When I found out that they had given me such a generous scholarship, I was speechless," she said.
A Profound Experience
The moment Schill set foot in Bagnowka Cemetery, she was overwhelmed by its size and the attention it needed. "It was as if I was looking back in time," she said. "... It was lonely, cold, and it was like I could feel the cemetery asking for help. It was hurting, and it was my job to help make it whole again."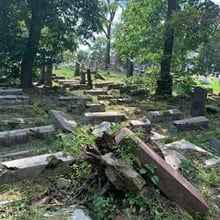 Along with the other volunteers, Schill labored 9-12 hours each day. She scrubbed stones with a vinegar and water mixture to clean them, removed lichen and dirt growth, and traced the Hebrew inscriptions with gold paint. She also uncovered buried gravestones and pieced the broken ones back together.
When the work felt daunting, Schill reminded herself of why she was there and what the experience meant to her. "I felt extremely accomplished (and) happy, and I was able to learn a lot," she said. "I made a new family being there, and I definitely think it's safe to say that we all share a feeling of pride."
She left Poland with a desire to raise awareness of the cemetery and the importance of serving others. "Being kind should come naturally, and in the Jewish religion, 'chesed' (kindness) is so important," she said.
Rebecca LeBoeuf '18 is a staff writer at Southern New Hampshire University. Connect with her on LinkedIn.
Explore more content like this article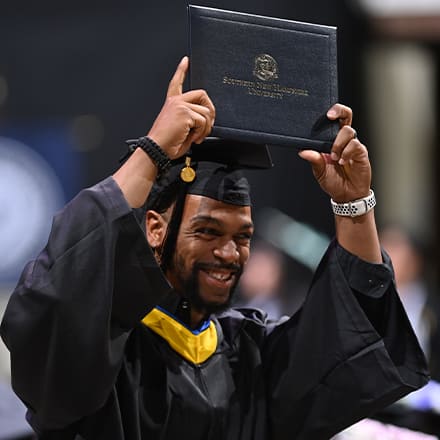 This weekend, the SNHU Arena welcomed students from 50 different countries and every U.S. state and territory to celebrate their new degrees. The ceremonies marked an important chapter for more than 22,500 eligible graduates who joined a community of over 230,000 SNHU alumni.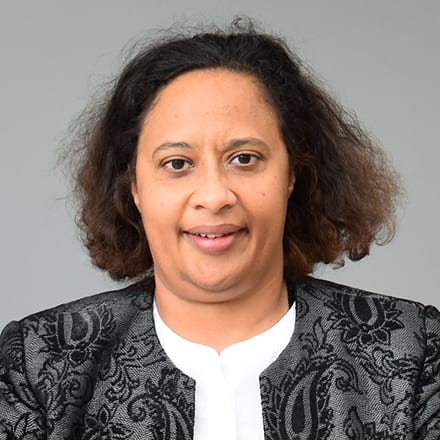 Joan Garner, daughter of late civil rights pioneer John Burrell Garner, is earning a master's degree in English and creative writing while writing a book about her family's legacy — including the Garner v. Louisiana Supreme Court case. And now, she's finally in charge of how the story will be told.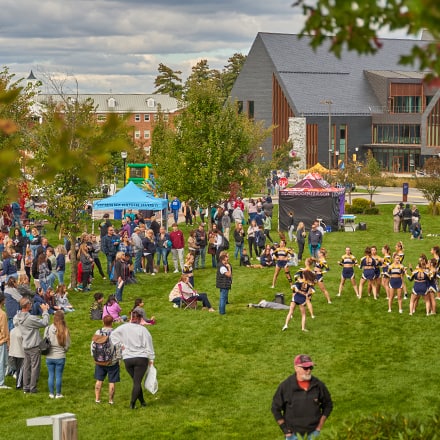 With an alumni network of more than 230,000 people and a student population that just surpassed the 200,000 mark, SNHU's Homecoming Committee and planning teams brought a variety of in-person, virtual and on-demand activities to its alumni, campus students, online students, faculty and staff.
About Southern New Hampshire University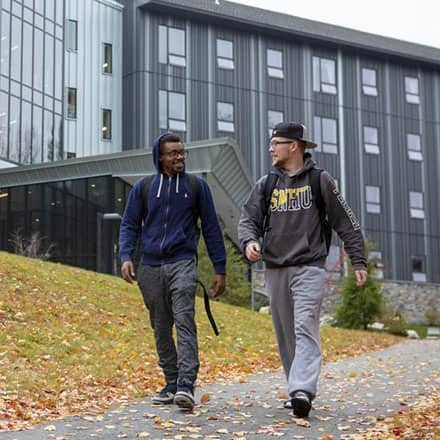 SNHU is a nonprofit, accredited university with a mission to make high-quality education more accessible and affordable for everyone.
Founded in 1932, and online since 1995, we've helped countless students reach their goals with flexible, career-focused programs. Our 300-acre campus in Manchester, NH is home to over 3,000 students, and we serve over 135,000 students online. Visit our about SNHU page to learn more about our mission, accreditations, leadership team, national recognitions and awards.