What Some SNHU Academic Leaders Recommend Reading this Summer
Deans and other academic professionals dedicate their careers to the education of others as they continue to expand their knowledge and perspectives as well. Some of Southern New Hampshire University's (SNHU) academic leaders shared what they're reading, with suggestions that focus on the bell curve, crime, backyard ecology and a range of human experiences, along with many other topics.
There are more than 35 selections across several different genres for you to choose from. So, if you are searching for book suggestions, look no further: The annual summer reading recommendations have arrived.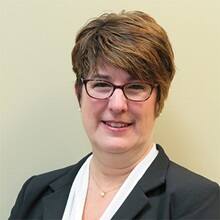 Dr. Carole Beauchemin
Executive Director of Liberal Arts Programs
I just finished reading "The Midnight Library" by Matt Haig. This book is about character Nora Seed, who finds herself between a state of life and death. She reflects on all the regrets she had in life and has the opportunity to experience life if she had done things differently. The story takes us through the many variations of what "life would have been" if Nora had made different choices, hoping Nora will find the life that she really desires. I know, especially in this past year during the pandemic, I have often asked myself, "what if…?" This book really hit home for me … I hope you enjoy it as much as I did!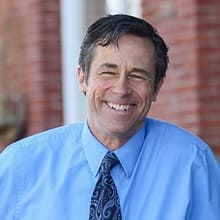 Dr. Jeff Czarnec
Associate Dean of Social Sciences - Criminal Justice Programs
"Slaughter in the Streets: When Boston became Boxing's Murder Capital" by Don Stradley, Hamilcar Publications, 2020.
For those who are fans of true crime and an authentic, historic view of the underbelly of the sport of boxing and its unholy relationship with organized crime, this is a great read!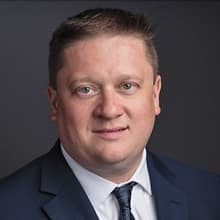 Dr. Robert Denning
Associate Dean of History Programs
For fans of fiction and science fiction, I highly recommend the "Murderbot Diaries" by Martha Wells, a series of five novellas and one novel that follow the struggle of a SecUnit, constructed from both human and synthetic parts, to build its own identity after breaking free of its programming. While there is plenty of action (and a fair amount of comedy), the series centers on how Murderbot handles emotions, friendship and free will for the first time. The first entry in the series, "All Systems Red," won almost every major award for science fiction writing in existence.
For fans of nonfiction, I recommend "The Guns of August: The Outbreak of World War I," by Barbara Tuchmann, which describes the first month of the war, including the various belligerents' war plans, the mobilization of armies and first contacts on the battlefield. While the drama of military combat appeals to many readers, I am more interested in the larger themes of the book: the dangers of hubris and arrogance, the price of incompetent leadership and the failure to recognize the effects of widespread industrialization on warfare and the global economy. The book was published in 1962 and is outdated in some ways, but it is well-written (it won the Pulitzer Prize) and feels more real when reading it in the same heat of summer that those soldiers experienced over a century ago.
Deborah Gogliettino
Associate Dean of Business Programs
I love to learn about leadership, and I would recommend "Good Company" by Arthur M. Blank, co-founder of The Home Depot. Mr. Blank is a servant leader focused on leading with integrity, passion and intrinsic core values, which have made a difference in thousands of lives throughout his career. Home Depot follows an inverted pyramid leadership model in which people are first, and leaders are driven by defined core values focused on the premise that employees who feel respected will provide great service to others. "Good Company" provides readers with leadership strategies that can be applied to all facets of life.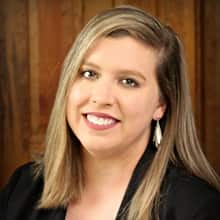 Amanda Groves
Associate Dean of Liberal Arts - Composition
While it wouldn't be considered "light reading," I do plan to dive, again, into Stephen Jay Gould's "The Mismeasure of Man: The Definitive Refutation to the Argument of The Bell Curve." Gould digs into the troubling history of intelligence testing and the danger of subsequent categorization. As an administrator in higher education, it's important to know the foundation of our practices to ensure we're building on solid ground. Gould's main thesis that intelligence cannot be measured by a single number should spur us to consistently examine our own ideas of human intellect and its complexity.
On the lighter side, I've been enjoying "Where the Crawdads Sing" by Delia Owens...Owens captures the socioeconomic plights and racial tensions of 50s and 60s coastal North Carolina. This novel includes intertwined timelines, beautiful literary imagery and even a murder mystery. Perfect choice for summer reading.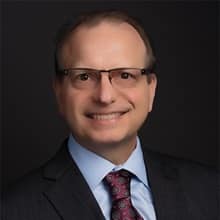 Dr. Mark Hobson
Senior Associate Dean of Business
I recommend a wonderful read about the life and research of Nobel Prize winner Dr. Eric R. Kandel, titled "In Search of Memory: The Emergence of a New Science of Mind" (2006). The book is a beautiful personal and intellectual autobiography that includes a sweeping narrated history of the development and evolution of neuroscience in the 20th century. The book explores a life well lived and dedicated to faith, family and the science of mind.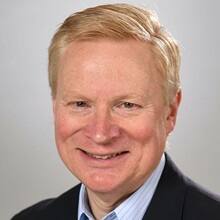 Dr. Kirk Kolenbrander
Executive Vice President of College of Engineering, Technology and Aeronautics
"The Yellow House" by Sarah M. Broom is a powerful memoir that I found deeply moving. The author, one of 12 children, describes her family's relationship with the New Orleans shotgun house in which she was raised – and with their struggle to adapt to the house's destruction by Hurricane Katrina. Exploring the profound relationship between person and place, Ms. Broom brings understanding and insight to the richness of life and living in a neighborhood of New Orleans frequently forgotten and unappreciated. "The Yellow House" was, for me, a hugely important contribution to my developing understanding of race, class and inequality.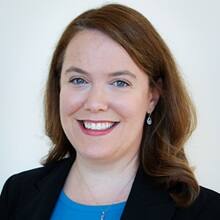 Dr. Ruth Lahti
Associate Vice President of Counseling, Liberal Arts and Social Sciences Programs
This summer, I'm excited to dive into the new novel by Chang-rae Lee, "My Year Abroad." Really, I highly recommend anything written by Lee, as I think he's one of the greatest American writers of our time. Like all of Lee's novels, "My Year Abroad" is peopled with characters whose voices and identities unfold in fascinating ways as plot progresses; here, we meet Tiller, a seemingly ordinary college-aged young man, and Pong Lou, an adventurous Chinese-American businessman who ushers Tiller into a dizzying international escapade. The novel sprawls across geographical spaces, from glittering cities in Asia to an unremarkable (New Jersey) suburb, and the contrasts and connections between all of these spaces bring into sharp relief what it means to be American in our present age.
I like to (diversify) my reading across genres, so I've also been reading Joy Harjo's most recent collection of poetry, "An American Sunrise." Harjo is our current U.S. Poet Laureate, and in this collection, she explores her own identity within her Muscogee Creek Nation as well as the harrowing history of her people's forced removal from their homeland during the early 1800s. I've experienced hearing Harjo read her work in person, as part of an American literature course I taught, and it was a truly transcendent experience; I hear this voice springing from the page of "An American Sunrise," as the beauty, pain, anger, joy and hope that her words conjure testify to the power of her American voice.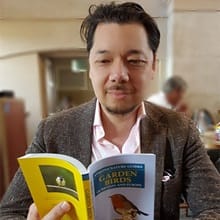 Dr. Christopher Lee
Associate Dean of Liberal Arts - Literature
Even though I am the dean overseeing the English and literature degrees at SNHU, I'm going to go with a book that is both nonfiction and one that delves into an area of the sciences: "Noah's Garden: Restoring the Ecology of Our Own Backyards" by Sarah Stein. With the alarming decline of pollinators like butterflies and bumblebees, it's especially urgent that we each do our part to maintain the natural world.
Stein talks in an engaging way about her own journey into discovering how to garden with native plants ethically and for the benefit of nature; it will draw you into her experience and change your thinking. Summer is a great time to do some gardening, and if you haven't really done any, let me tell you it is a great way to reduce stress and improve your mental health in a world that is often too fast-paced and, of course, still dealing with the traumas of a pandemic. For me, "Noah's Garden" was a life-altering read, and I believe it can be the "Silent Spring" for this generation. Then, when you finish it, you can stretch out summer by reading the sequel, "Planting Noah's Garden."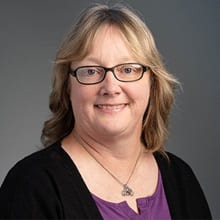 Dr. Barbara Lesniak
Associate Dean of Social Sciences
This summer, I'm rereading "Digital Minimalism: Choosing a Focused Life in a Noisy World" by Cal Newport. I read it in the past and implemented some of the strategies, but my devices wormed their back into my life over time, so I'm ready for another digital detox. I don't plan to go cold turkey, but I want to use some of Newport's strategies to put my electronics in their proper place, where they're serving a specific purpose vs. getting me stuck in a mindless cycle of time-wasting. Newport also has a new book, "A World Without Email: Reimagining Work in an Age of Communication Overload," but frankly, that title scares me! I may still give it a read, as it addresses ways in which work can be more efficient when messaging is more deliberate, and tasks are clearly defined. That makes a lot of sense.
I'm also going to reread some of my favorite Stephen King novels. Everyone knows him for his horror work, but he's written some great general fiction too. Not everyone realizes that the movie "The Shawshank Redemption" is based on a short story from his book "Different Seasons." I recommend checking it out, but be warned, in true Stephen King fashion, he doesn't deal with the warden as satisfactorily as the movie does. I also recommend his "Bachman Books" short story collection and "The Long Walk" in particular. It appeals to my love of dystopian fiction, and it's an intriguing character study that I never get tired of savoring again and again.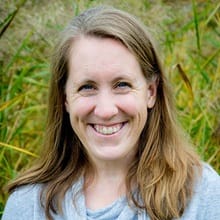 Jane Morgan
Associate Dean of STEM Programs
I enjoy a good police procedural, and "Long Bright River" by Liz Moore is an engrossing read. The female lead is compelling as a single mother and an officer. I find it is helpful to read novels from an officer's point of view as I consider the public reckoning around policing and race. The city of Philadelphia and the opioid crisis both act as living characters in the narrative, pushing the story forward. I grabbed this book because it was one of Barack Obama's favorite books of 2020, and it lived up to the reviews!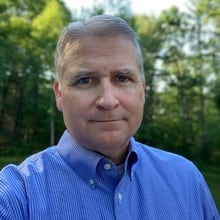 Dr. Kenneth Nivison
Interim Dean of School of Arts and Sciences and School of Education
I recommend highly Heather McGhee's "The Sum of Us: What Racism Costs Everyone and How We Can Prosper Together." Deeply researched and highly readable, it is a superb examination of how systemic racism has held back both black and white Americans. You will never look at the community pool the same way again.
I've recently begun reading "Messy: The Power of Disorder to Transform Our Lives" by Tim Harford. I've also begun rereading (to prepare for class in the fall) Wendy Warren's "New England Bound: Slavery and Colonization in Early America," a compelling treatment of the centrality of the Atlantic slave trade in the economic and political development of colonial New England.
My summer reading table also includes Kathleen Belew's "Bringing the War Home: The White Power Movement and Paramilitary America," Daniel Kahneman's "Thinking, Fast and Slow" and Adam Jentleson's "Kill Switch: The Rise of the Modern Senate and the Crippling of American Democracy."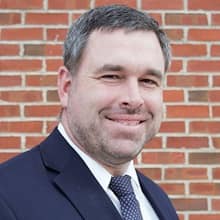 Dave Numme
Senior Associate Dean of STEM Programs
Recently, I read three books:
"Hello World" by Hannah Fry. Professor Fry wrote about how algorithms are impacting our lives.
"Deep Medicine: How Artificial Intelligence Can Make Healthcare Human Again" by Dr. Eric Topol. Dr. Topol wrote about both the future of medicine and how it could be impacted by artificial intelligence (AI).
"The Fourth Industrial Revolution" by Professor Dr. Klaus Schwab. I learned about this from Global Campus Business Executive Director Dr. Kim Blanchette. Dr. Schwab is the founder and executive director of the World Economic Forum. He wrote about not only the current impacts of technology but the future impacts.
In all of these books, one of the common themes of the incredible potential good that technology can have but also the caution of the need to use it wisely. For example, algorithms can both be used to ensure fairness in criminal sentencing, but if not written properly could cause bias and could result (in) somebody receiving an unfair sentence. In medicine, AI can be used to help improve the accuracy of diagnoses, but in no way does that negate the need for the human element, such as the care a medical provider can show us when we are sick. As exciting as technological advances are, it is important not to forget our shared humanity and the care we need to show for each other.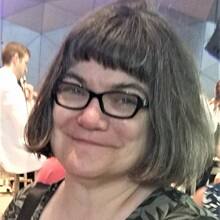 Dr. Shawn Powers
Associate Dean of School of Arts, Sciences and Education
I have been recommending to many of my colleagues Heather McGhee's "The Sum of Us: What Racism Costs Everyone and How We Can Prosper Together." McGhee highlights the zero-sum paradigm in the U.S. that has stagnated initiatives targeting equity. I am also excited about Louis Menand's "The Free World: Art and Thought in the Cold War." Menand resists using a 50,000-foot view to chart innovation in art and culture during the mid-century. Instead, he focuses on the people who created change.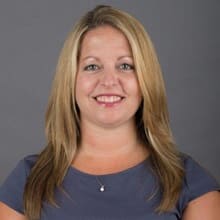 Dr. Meagan Sage
Dean of Students
Summer is my favorite time of year, in part because it is when I can catch up on all the books I didn't have time to read throughout the year. Although I typically prefer to read books rather than listen, I recently started listening to Barack Obama's "A Promised Land." I bought the book as soon as it was published but really wanted to hear him tell the story. So, I opted to wait to listen to it when I had some more time and am really enjoying hearing about his experiences leading up to and during his presidency.
I recently learned of a newly published book, "All That She Carried" by Tiya Miles, a historian who tells the story of an object handed down from a woman to her daughter who was made a slave and then through three generations of Black women. I added it to my Goodreads list and plan to read it this summer.
Lastly, Jodi Picoult (a New Hampshire native) is one of my favorite authors. I recently read her novel, "The Book of Two Ways," which I highly recommend, and am looking forward to her upcoming novel "Wish You Were Here."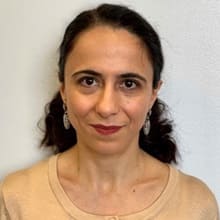 Dr. Laman Tasch
Associate Dean of Social Sciences
Nassim Nicholas Taleb is not only a distinguished scholar and researcher but also an engaging storyteller. His book "The Black Swan" is considered to be one of the most influential books of our times. In this book, his analysis of the rigorous research is intervened with personal stories to give readers important messages about factors affecting our communication and perception of reality.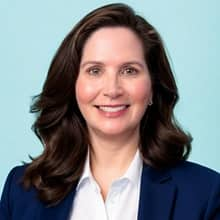 Dr. Pamela Varhol
Associate Dean of Health Professions
"White Fragility" was selected by the Diversity, Equity and Inclusion Reading Group and Faculty Engagement team as the first book to be read. Author Robin Diangelo explores key topics like speaking with white people about racism, anti-Blackness, racial triggers and more. The ebook was purchased by the reading group and may be checked out via the SNHU Shapiro Library.
"Becoming" is a biography written by Michelle Obama on her life growing up through becoming the first lady of the United States. She includes details about what life is like while living in the White House.
"Condoleezza Rice: A Memoir of My Extraordinary, Ordinary Family and Me" is a biography on the life and early career of a former Secretary of State. The biography details some of the violence and segregation that was encountered by Condoleeza and her family. Despite the challenges, she went on to have a remarkable career.
"Sooley" by John Grisham. Samual Sooleymon was a young basketball player who lived in the small village of Lotta located in South Sudan and planned to try out for the national team. The story details Samual's journey along with the fate of his family left behind in a war zone.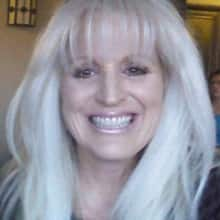 Dr. Karen Wilkinson
Associate Dean of Liberal Arts - Communication Programs
After a whirlwind of a year, I've gifted myself with the opportunity to nurture my spirit and move forward in a positive way with three books for summer reading. First, I look forward to digesting "Set Boundaries, Find Peace: A Guide to Reclaiming Yourself," a guide by Nedra Glover Tawwab, licensed therapist and relationship expert. This New York Times best-seller allows the reader to feel acceptance in setting boundaries, expressing needs and living and enjoying a peaceable life journey.
My second and third selections yield from renowned speaker and New York Times best-selling author, Luvvie Ajayi Jones. My second selection is Jones' debut book from 2016, "I'm Judging You: The Do-better Manual," where Jones openly and honestly calls out bad behavior via social media and various aspects of our digitally connected lives. As a life-long communicator, I look forward to reading this open and honest review.
My third selection offers Jones' 2021 publication titled, "Professional Troublemaker: The Fear-Fighter Manual." This most recent publication discusses our fear of being different and our apprehension to leave behind the comfort of the known for the unknown. I look forward to reading this final selection as a form of self-empowerment to encourage the use of my own true voice for (the) greater good.
Nicholas Patterson is a student at Southern New Hampshire University, pursuing a bachelor's degree in creative writing and English with a concentration in fiction. Connect with him on LinkedIn.
Explore more content like this article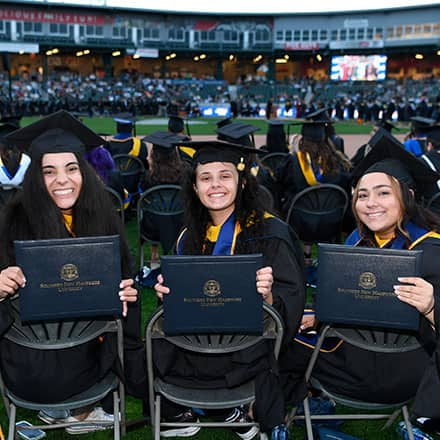 October 18, 2021
Southern New Hampshire University's Class of 2020 and 2021 campus graduates had their moment in the sun on Saturday when more than 400 celebrated their incredible achievements at Northeast Delta Dental Stadium in Manchester, New Hampshire.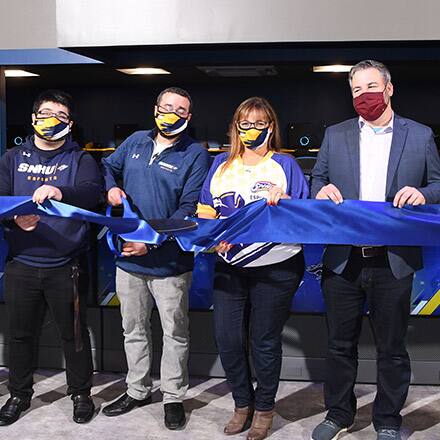 October 13, 2021
SNHU celebrated the grand opening of its esports arena on October 8th. A ribbon-cutting event marked the official opening to welcome the campus community and to see where esports players hone their gaming skills and compete against varsity-level opponents across the U.S. and Canada.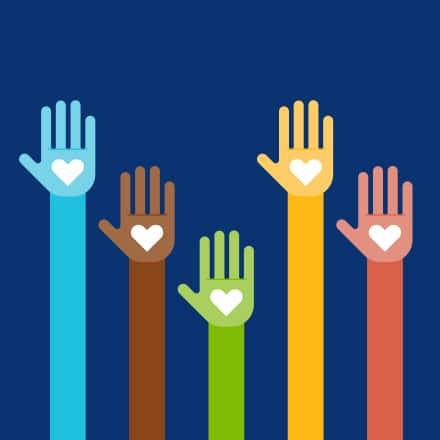 June 21, 2021
SNHU's 2021 Global Days of Service brought attention to a different societal issue each month: hunger, shelter, environmental justice and the pandemic's essential workers. Throughout the four-month-long event, Penmen from across the world shared their stories of service, community and strength.