SNHU Students Support Elementary Schools During Remote Learning
Amid the COVID-19 pandemic, schools and colleges across the country closed their doors in mid-March. Among them was New Hampshire's Manchester School District, where many Southern New Hampshire University (SNHU) education students complete their student teaching. This abrupt transition didn't stop them from finishing their student teaching experience.
As the schools shifted to remote learning, they continued to support teachers and students from a remote capacity. "The SNHU students are part of our community, so to have them experience remote learning with us was a natural progression," said Kelly Espinola, the principal of Parker-Varney Elementary School.
Navigating the Transition
Espinola, Gossler Park School Principal Lori Upham and Northwest Elementary School Principal Shelly Larochelle said SNHU student teachers play a significant role in the classroom. They create activities, learning opportunities and specialized instruction, finding ways to connect with and assess their students. They also support the classroom teachers by meeting with small student groups online and substituting when needed.
Their responsibilities continued in the transition to remote learning with an added challenge: Finding creative and engaging ways to do all of it in a new format. "They didn't really have practice doing this," said SNHU's Director of State Certification and Licensure Bryan Belanger. "These are traditional students who haven't necessarily had an online experience ... and I've been really impressed with the engaging, creative ways they've adapted."
At first, pivoting instruction online was the least of the student teachers' worries. They had to ensure the basic needs of their students were met. "It was a crazy dash to maintain the students' food supply," said Lisa Dufour, a Master in Education (MEd) in Elementary Education and Special Education student. She works with first graders at Northwest Elementary School, where many children receive free or reduced-price meals.
Meanwhile, Dufour was exploring a variety of online platforms and resources to help her find ways to meet with students, create videos and instructional materials and host virtual field trips to museums, space stations, farms and more. "It was a lot of work to create the best learning resources we could that would meet and support our students in their own homes, knowing that each home has its own challenges," Dufour said.
She also communicated with her students' families daily to see how the school could best support them. "Now that it has been a few months, I am comfortable with a lot of online tools and technology," Dufour said. "I feel very close to my students and their families."
Having a student teacher to share in classroom responsibilities enhances what teachers can accomplish, too. "It is like having a second teacher who is prepared, reliable and effective in planning and carrying out lessons with individual and small groups of students," Debra Villiard, a teacher at Northwest Elementary School, said.
Settling into a 'New Normal'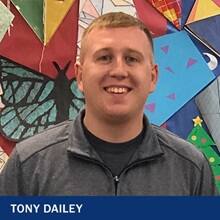 As Tony Dailey, an MEd student working with third graders at Gossler Park Elementary settled into remote learning, access to technology varied quite a bit among his students and there were many moments of uncertainty. "It felt like things were changing every few minutes," Dailey said.
In March, some found it hard to imagine the pandemic would extend the rest of the school year. Now, many have adapted to the "new normal" and are acknowledging the possibility that remote learning could continue into the fall.
"Every day, there are still new challenges," Dailey said. "It is easier now to navigate through them and to help guide the students through their day-to-day learning." He found ways to engage with students, picking up skills he never expected to learn in the MEd program, such as video editing. He makes a morning announcement video each day, and on Fridays, he hosts a weekly talk show, finding a fun way to wrap up the week.
One of the unexpected benefits of having a clinical teaching assistant (CTA) this spring was the creativity that unfolded. "Many of the CTAs have added their own personal flair to the classrooms," Principal Upham said. "It's fun seeing their personalities shine."
Now in the job search, Dailey knows he can use his experience this spring to help prepare other elementary schools for unexpected periods of remote learning. "I have learned a great deal (about) navigating the digital world of teaching," he said. "In the future, I will be able to help aid the school district I will work for to ... fulfill the curriculum set and help translate it into a virtual format."
Learning Together
Andrea Campbell, SNHU's professional development school liaison, works closely with the MEd cohorts, checking in with them each week and offering them support and guidance. While she's received a lot of positive feedback from the Manchester School District, she knows the situation has been challenging for her students.
"This was not what any of them signed up for when they signed up to become a teacher and to go through a program like this," Campbell said. She believes most people go into teaching because they enjoy the human connection, and figuring out how to do that online can be an adjustment.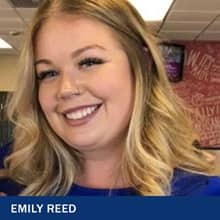 "It was tough getting used to not seeing the students in person," said Emily Reed, an MEd student who works with second graders in Northwest Elementary School. "I miss that human interaction with them and seeing their smiling faces."
She's now hosting video calls with her students twice a week, realizing just how vital those face-to-face moments are for everyone – herself included. "On those calls, the students are able to ask questions, talk with their friends and we play a game every meeting," Reed said. "Obviously, it is nothing like being in school, but the joy on the students' faces when we get online is so rejuvenating."
Educators around the world are sharing their ideas as they navigate these uncharted waters, and Reed is tapping into the community to find new ways to keep students engaged. She adopted a combination of synchronous and asynchronous learning methods using a variety of websites and communication platforms. "I have also learned a lot more about resources available to students such as reading websites, math websites, spelling websites and so much more."
Although her introduction into teaching may not have been what she expected, it's equipped her with many skills she can take into her future career – especially when it comes to integrating technology. "I believe this period of remote learning is going to spring a whole new aspect of learning into classrooms," Reed said.
Despite the uncertainty this spring brought, these MEd students rose to the occasion, and Campbell was impressed by their unwavering commitment as future educators. "They've all kept up the enthusiasm we saw from them all year and the connections they have to students and, you know, the concerns that they have for students -- all the reasons why they wanted to become a teacher in the first place. It's all still there," Campbell said.
Rebecca LeBoeuf '18 is a staff writer at Southern New Hampshire University. Connect with her on LinkedIn.
Explore more content like this article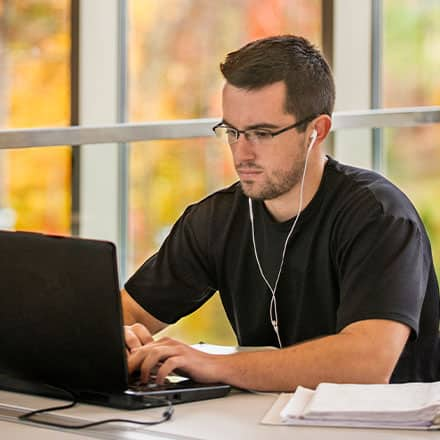 October 22, 2021
There's a clear benefit to getting an associate degree. Workers with an associate degree had median weekly earnings of $862, $132 more than people with a high school diploma alone, according to BLS.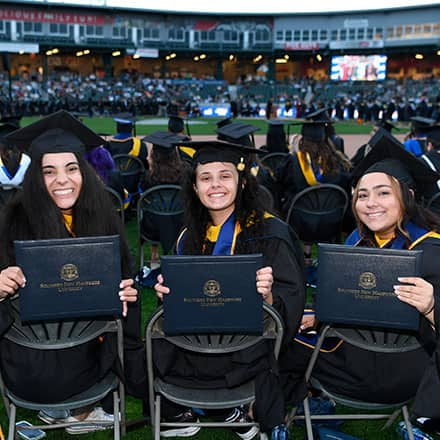 October 18, 2021
Southern New Hampshire University's Class of 2020 and 2021 campus graduates had their moment in the sun on Saturday when more than 400 celebrated their incredible achievements at Northeast Delta Dental Stadium in Manchester, New Hampshire.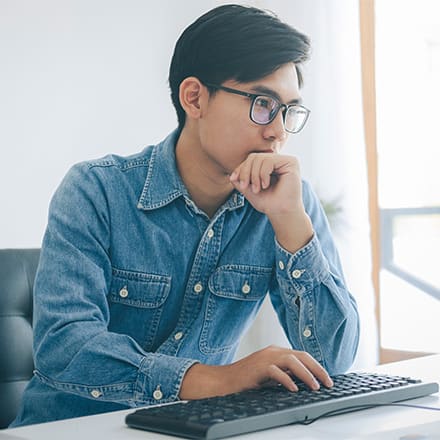 October 15, 2021
Generally taking only two years to complete, an associate degree provides foundational academic knowledge and technical expertise for a variety of career fields without the time and financial investment of a four-year degree.