Qualities of an Effective Online Instructor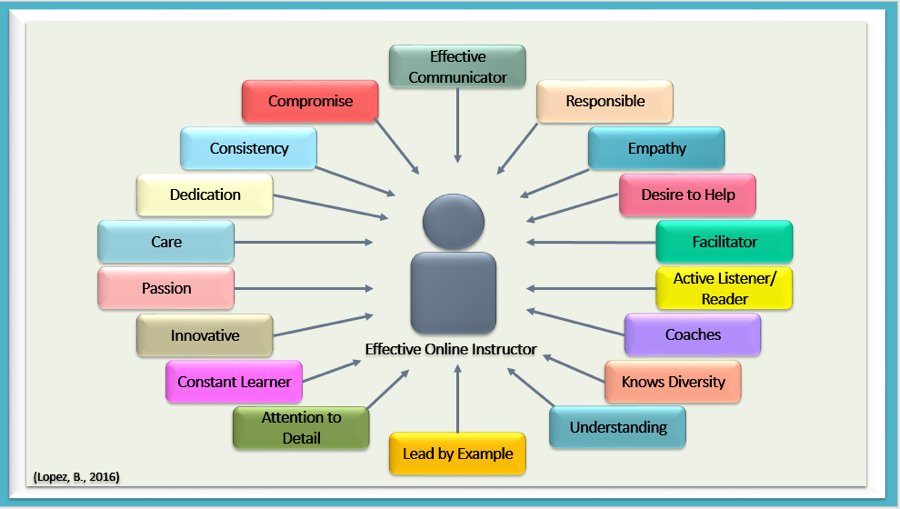 Have you ever wondered what characteristics an online instructor should have to be effective?

Well… there are many characteristics that can help us be effective as online instructors. Here, we will be discussing some of these characteristics and how they impact the online learning environment.

For example, one of the most important characteristics we should have, in order to be effective as online instructors, is compromise. It is very important we believe in what we do and we care about our students and transmitting knowledge.

We need to be able to compromise and have consistency in our participation. An online instructor is dedicated to his/ her students. We actively participate in class and answer all questions and concerns in 24 hours or less.

Dedication is very important. Being dedicated means we believe in what we do. We enjoy helping others understand new things. Our students' success is our success.

Another very important characteristic effective online instructors have is passion. We love what we do and we look for different and innovative ways to transfer knowledge to students. We are constantly learning about new methods of instruction. Being passionate means we never give up on a student who wants to learn. We find the perfect way to help them understand concepts and ideas that are important for their future success.

Responsibility is a major trait in an online instructor. We check our classrooms often. More than once a day! If one student is missing from the online environment, we look for him/ her. We contact their advisors. We offer help! We show we care!

Attention to detail is also very important. We read students messages and understand what they are saying. We pay attention to the message behind those words.

We get to know our student from the first day of class. Who they are and what their needs are. We understand their situation in life. We have empathy toward them.

In online education, our students are non-traditional students. Understanding their needs is important for us. This is the best way to facilitate a class while making sure our students are gaining value from it.

Now, here is another important thing about online instructors. They understand diversity! Our online classrooms are full of diverse people. Again, we need to understand their needs, ways of communication and styles among many other aspects. As online instructors we need to understand that everyone is different and that those differences make us unique and part of a wonderful world.

Online instructors are coaches and facilitators. We are here because we want to help others become better. We want to lead our students to the information that will help them be effective learners.

As online instructors, it is very important that we are effective communicators. This means we need to transfer messages in a simple and easy way for others to understand. We need to listen/ read in an active way. We don't want noise in our communication. This can disrupt the learning environment.

Leading by example is the most important aspect for effective online instructors. If you show your students how things are done, they will learn. For example, if you ask your students to use APA Style in their discussion posts, you need to use APA Style yourself. That is what leading by example means.

Effective online instructors never ask students to do things they are not willing to do themselves.

Remember, to be an effective online instructor, we need to care for our students, have passion for what we do, have compromise, be consistent and dedicated, help others succeed and always lead by example.

How effective are you as an online instructor?
Explore more content like this article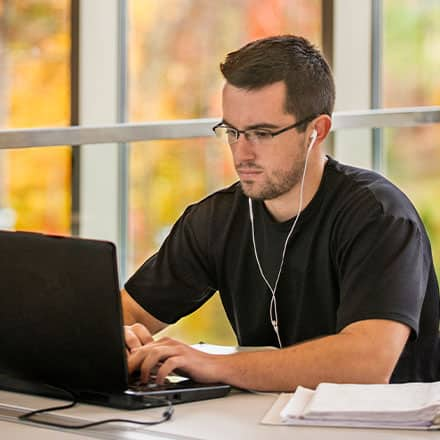 October 22, 2021
There's a clear benefit to getting an associate degree. Workers with an associate degree had median weekly earnings of $862, $132 more than people with a high school diploma alone, according to BLS.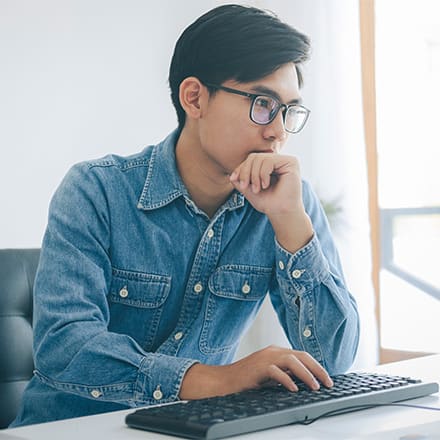 October 15, 2021
Generally taking only two years to complete, an associate degree provides foundational academic knowledge and technical expertise for a variety of career fields without the time and financial investment of a four-year degree.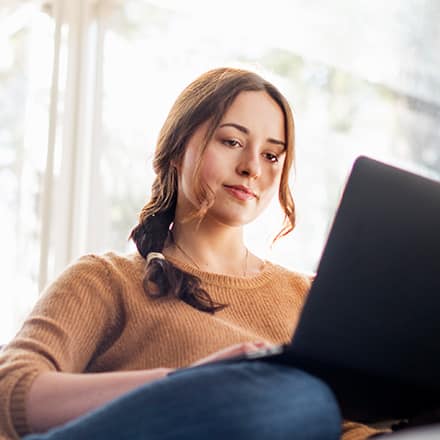 October 13, 2021
Choosing the right MA degree is a matter of your current accomplishments – academic and professional – and your goals for the future. Which MA degree is right for you will depend on your current career and where you want to go from here.