Student Advisory Board Visit
They come from all over the country, all over the world, actually, and are known as the voice of the students. Southern New Hampshire University's student advisory board represents online students everywhere. While their interaction is usually virtual, the board recently had a chance to visit SNHU, staying at campus dorms for several nights and engaging with leadership, various internal teams and other students and alumni in person.
Powerful Impact Made
According to Tiffany Fifer, director of online engagement for SNHU, when members of the student advisory board have the chance to meet in person with each other and staff, it's a powerful thing, and the effect is long lasting. "They walk away knowing more about the institution...with a sense of pride for the institution," Fifer said. "They become better advocates, and are able to talk to other students about resources and opportunities available to them."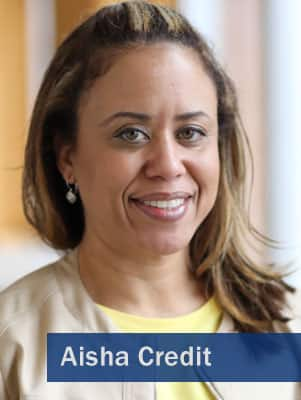 This is the third year for the board to visit the Manchester, New Hampshire, campus and the historic mill building a few miles away from there, where staff - including admission, advising, career and academic teams related to online degree programs - works. These experiences include meeting with senior leaders, learning about technology improvements, course and faculty development, academic programs and recruitment resources available to students.
Beyond the insider view, the students also get to see what an on campus experience might feel like. "They stay in Tuckerman Hall on campus and eat in the dining hall," Fifer said. Even more important are the opportunities at the end of each jam-packed day to get to know other student advisory board members and bond over shared and new experiences and interests. These ordinary moments have been the basis of extraordinary friendships developing each year.
With 12-15 students generally on the board each year, it's not hard to imagine that these are coveted spots to hold. Fifer said an open application period is held each year, with students who meet eligibility requirements, typically a combination of credits, GPA and some experience interacting with students at the school, invited to apply. "This year, 300 students applied," she said. "There's usually 2-3 returning board members so they can preserve the history of the organization and bring it forward with them."
While board members are active within SNHUconnect, a virtual community for online students, as members or leaders of various clubs, serving on the student advisory board provides additional leadership experience. What's most surprising is that, in general, these students hadn't seen themselves as natural leaders - or joiners - and yet have become immersed in all kinds of new activities in different roles.
Becoming Change Agents
Helena Iaquinta, assistant director of online engagement, said the student advisory board is an informing body, based on peer-to-peer interaction - and she continues to marvel at the growth she's seen students experience through that interaction. Over the years, students have told Iaquinta that they planned just to do what they had to do to get through their degree programs, get the grades they needed and be able to move forward. But then, "they join clubs and realize through their actions they can become change agents," she said.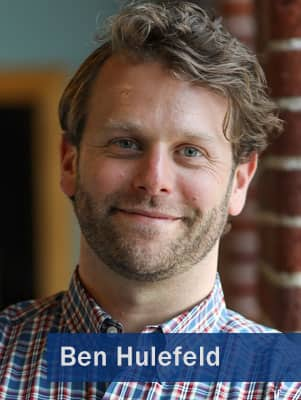 Such was the case with Ben Hulefeld, an MBA student currently living in the Dominican Republic working within the healthcare industry throughout the Caribbean and Latin America. When Hulefeld was initially hired in this role, his employer said he'd need to pursue an MBA, particularly if he hoped to advance in his career. He learned about SNHU through a Harvard Business Review article and decided this was the MBA program for him.
Like others that Iaquinta referenced, Hulefeld's initial intent was to take the required courses, get passing grades and keep moving forward to his degree. Along the way, he realized the value of his courses in a big way. "I'm glad I'm doing it," Hulefeld said. "It provides a lot of context and formalizes what I do in the day-to-day. It really helps frame it."
It wasn't just the practical knowledge that made a difference. "Through the advisors and the community at SNHU, it's really opened me up to a lot of new opportunities," he said. One of those opportunities is the student advisory board. It's made a huge impact on how he views his educational experience overall. Whereas Hulefeld once just wanted to complete the work associated with his degree and be able to add MBA to his credentials, he now looks forward to returning to New Hampshire to graduate among his peers and walk across the stage.
Aisha Credit has had a diverse career. As the sole proprietor of a dance and theatre program for kids, Credit was also a living history actor at a museum and sold insurance on the side to make ends meet. She loved what she was doing but found what she enjoyed most wasn't paying the bills. She decided to combine her experience with a master's degree in communication with a concentration in public relations.
Now close to the end of her master's program, Credit is enjoying her time with the student advisory board - and especially the "in-depth look at how everything works and really, just how everyone is trying to make the online learning experiences the best it can be for students - just the hard work that goes in behind it."
One Thing Led to Another
The likelihood of Katie Robinson and Jenny Gardner meeting was slim to none given their degree programs. Robinson is a forensic psychology student and Gardner a double major in math and IT. While both are self-described introverts, they somehow found their way to SNHUconnect where a variety of clubs and conversations were unfolding.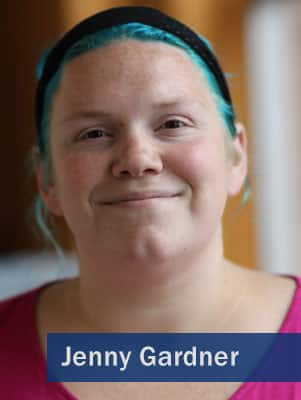 "We met through an awesome club called Nerds Unite, which Katie started," Gardner said. The two became fast friends, and Gardner not only joined the club but became an officer as well. Since that time, she's become a peer tutor, a peer leader and a student advisory board member.
The social experience may have been unexpected for Gardner but "once I realized I had those options it made the experience ten times better," she said.
Robinson followed a similar path. "As a peer leader, I kept doing one thing after another. It's been really good," she said. "I was in two online colleges before SNHU and there wasn't anything remotely like SNHU offers.
When it came time to plan the student advisory board retreat, Robinson was chosen to host and plan the spring social on campus. She, of course, reached out Gardner and by the time they found themselves standing at a podium addressing the nearly 70 people in attendance, they couldn't help but marvel they were up there doing a bit of public speaking - something they would have shied away from big time in the past.
Throughout the spring social, student advisory board members talked with students and alumni about their experiences, sharing their own and answering questions, too. This is exactly what the online engagement team hoped for at this event.
Gail Reynolds, assistant director of online engagement, said board members "are present and listening to the feedback that our students are providing - their concerns, the things that are going well, things they want answered and they work together with leadership and understand what our mission is and bring that back to our students."
Diverse Stories, New Connections
Whether a recent graduate, a student advisory board member, faculty, staff or new student, everyone had a story to tell and the opportunity to make new connections at the spring social. Here are a few of the people who shared their stories: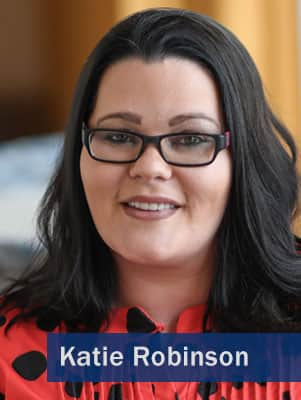 Now in her first term at SNHU, Carolyn Simard decided to return to school to complete her bachelor's in criminal justice and expand her options. She looked at a lot of schools and knew the flexibility of the SNHU's online program would work best with her life. Although she's been really active in her courses interacting with other students, she especially appreciated the opportunity to connect in person at the spring social.
Networking was the impetus for Philip Whiting to come to the student advisory board event. Working toward his MBA with a concentration in engineering management, this will be Whiting's second experience with SNHU. He earned his bachelor's in computer information technology and has been in the electronics field for 20 years, currently as an operations program specialist at BAE. SNHU's partnership with Worcester Polytechnic Institute to develop and offer the engineering management concentration is what appealed to Whiting when he considered pursuing his MBA.
Kim Young will soon complete her bachelor's in psychology with a concentration in forensic psychology. Currently a sergeant major with the Salvation Army, Young works with youngsters in the community. Her goal in going back to school is a career change. She hopes to work in end-of-life eldercare management within the prison system. Young will be the first person in her family to graduate from college, and her mom will fly out from California for the 2019 commencement ceremony.
Building Skills, Crushing Goals
Former student advisory board member and new alumna Clair Todd experienced a tremendous transformation in her time as a student and through the connections she made. She had the added benefit of interning with the online engagement team at SNHU. While there was much Todd learned as she completed a bachelor's in information technology with a concentration in software development. Much of that learning became far more personal than she expected.
"I learned to break through social anxiety issues," she said. "I have skills I didn't even know I had. I learned so much at SNHU and so much about myself with the student advisory board."
As a graduate, Todd is now following in the footsteps of her other family members, all of whom are software developers. She recently accepted a position as a Java developer team lead and couldn't be more excited about how far she's come - and what she hopes to accomplish in the future.
For the online engagement team, events like the spring social mean so much - being able to connect with students, witness the growth they've achieved and the success they're attaining.
"It was really a gift for me to work with these students, to watch them develop and grow," said Jen Kidwell, assistant director of online engagement. "When Katie was saying a few years ago she never would have been able to stand up in front of people, and never been able to address a group, that's...that's why we do this. That's why we want students to succeed and to develop these skills that will take them to whatever goals they want to accomplish and crush."
Pamme Boutselis is a writer and content director in higher education. Follow her on Twitter @pammeb or connect on LinkedIn.
Explore more content like this article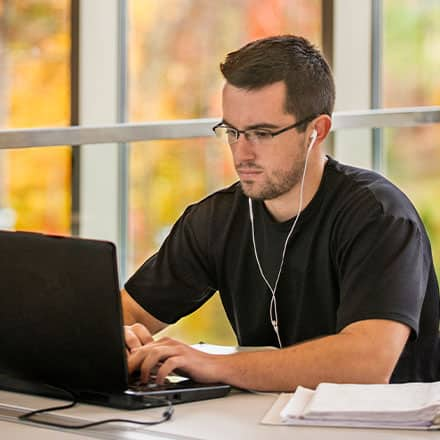 October 22, 2021
There's a clear benefit to getting an associate degree. Workers with an associate degree had median weekly earnings of $862, $132 more than people with a high school diploma alone, according to BLS.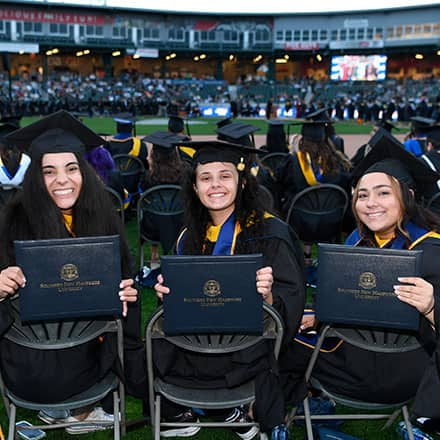 October 18, 2021
Southern New Hampshire University's Class of 2020 and 2021 campus graduates had their moment in the sun on Saturday when more than 400 celebrated their incredible achievements at Northeast Delta Dental Stadium in Manchester, New Hampshire.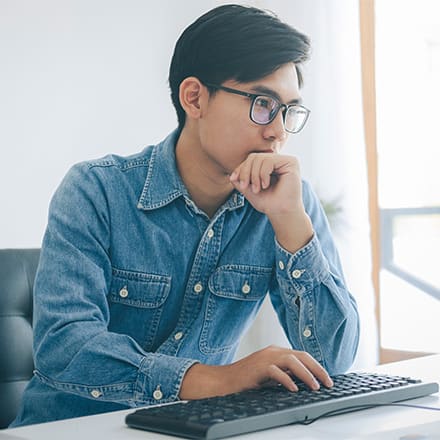 October 15, 2021
Generally taking only two years to complete, an associate degree provides foundational academic knowledge and technical expertise for a variety of career fields without the time and financial investment of a four-year degree.