Why Are Extracurricular Activities Important?
Whether you'll be taking courses online or in the traditional classroom on campus, becoming part of the college community can make a huge difference in how you feel about your entire experience while earning your degree. Perhaps you're a commuter and are questioning whether spending a few extra hours on campus to attend club meetings is worth it. Maybe it's that you live in another state – or country – and your attendance is 100% online. Or it could be that you're just a little shy in a new social environment.
Whatever is making you hesitate about getting involved in the college community beyond the classroom, consider the benefits below.
There's Something for Everyone
Gail Reynolds, assistant director of online engagement at Southern New Hampshire University (SNHU), encourages students to embrace the opportunities found in extracurricular involvement, and not just as a resumé-booster.
"I always say that going to school is like going to a party where you don't know anybody," she said. Not only are you plunged into an unfamiliar environment when you start college, but you've joined a vast new community that includes fellow students from all walks of life, various cultural backgrounds and interests.
That's a lot to process.
Engaging in extracurricular activities is a great way of getting the lay of the land. Here are a few things to consider about getting involved.
Building Connections & Relationships
Pursuing a degree is the main goal when you enroll in a program, but the collegiate experience is about more than just what you learn in the classroom or discussion boards.
Gavin Telfer, director of student involvement at SNHU, emphasizes that your mind's well-being is key to success and you can't ignore your mental and emotional needs. Connecting to the community, forming a group of friends and building relationships that go beyond the classroom are important to fulfilling your need for communal ties. Signing up for extracurricular activities is a way to find friends who share common interests, are pursuing the same degree or whom you enjoy hanging out with. "The alternative is just boring," Telfer said.
Build Toward a Career
If you already have a career or job advancement in mind following graduation, then consider how participating in extracurriculars might help you out. Activities through clubs, opportunities to attend a conference, volunteering your time or induction into an honors society can help open doors.
Additionally, you'll notice that extracurricular involvement adds some gas to your academic tank as you go through your degree program. According to Telfer, students who choose to enroll in clubs, honors societies and other activities beyond the classroom are 15-20% more likely to continue through their program than students who don't become involved.
Develop Important Skills
Remember that those resumé-building experiences also offer chances to build vital soft skills. Attending meetings allows you to interact with an organized group, may offer the chance to try your hand at event planning, practice communication skills and can be a road to leadership development.
If you find your niche in one of your college's organizations, you may consider running for an officer's position. This gives you an active hand in driving the club's direction as well as giving you leadership experience that can prove invaluable in your career.
Beat the Stress & Reclaim Your Time
With a challenging schedule of lectures, discussion board posts, exams and so on to juggle, you will have plenty of tasks to fill up your day. "The saying is that we have a new 'emotion,' and it's busy," Reynolds said. When the school year gets into full swing, that may be what you find yourself saying in response to the question, "How are you?"
So, who can find time for club meetings and events–and why is it important?
The fact is, however, that attending a meeting, swinging by an event with your friends or tackling a project completely unrelated to your coursework can be cathartic. It allows you to take a step away from the homework and textbooks to accomplish something entirely self-contained.
Also, Reynolds said that students who engage in extracurricular activities may develop time management skills more effectively than if they didn't.
Just Have Fun!
Career preparation and development of soft skills aside, involving yourself in the college community is a great way to have some fun.
"Extracurricular engagement" may bring competitive sports or formalized club rules to mind, but they can also be casual groups or events to just unwind with, in person or online. Check out your college's event calendar to see when trips, virtual experiences, mixers or art exhibits are coming up. Gather friends and find an evening every week to watch movies together, either virtually or in person, meet in the student lounge or on Skype to gossip over your knitting or get some extra studying in.
Going to college is about more than the hours spent sitting in a classroom or logged into a discussion board. Finding ways to involve yourself in the vibrant community around you can ease your way into a new lifestyle full of opportunities.
Sarah A. Easley '12 '18G is a professional writer and proofreader. Connect with her on LinkedIn.
Explore more content like this article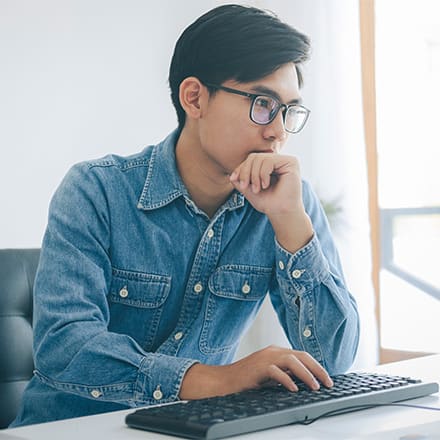 October 15, 2021
Generally taking only two years to complete, an associate degree provides foundational academic knowledge and technical expertise for a variety of career fields without the time and financial investment of a four-year degree.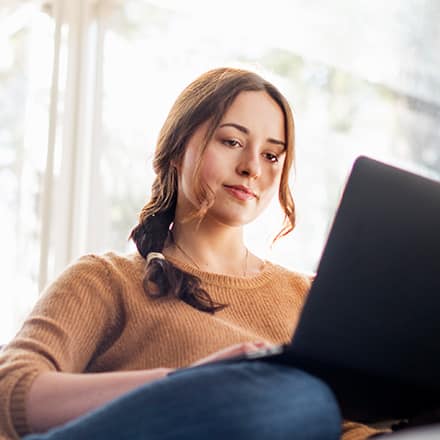 October 13, 2021
Choosing the right MA degree is a matter of your current accomplishments – academic and professional – and your goals for the future. Which MA degree is right for you will depend on your current career and where you want to go from here.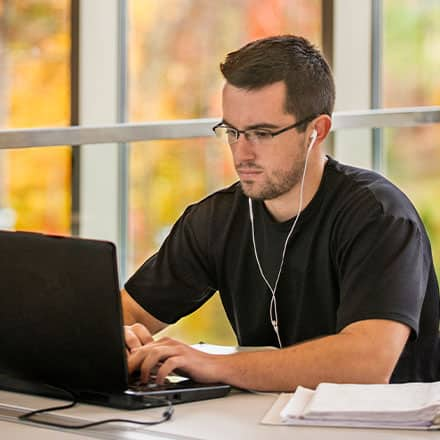 October 12, 2021
There's a clear benefit to getting an associate degree. Workers with an associate degree had median weekly earnings of $862, $132 more than people with a high school diploma alone, according to BLS.