Police Experts Talk Diversity at Criminal Justice Panel​
Delrish Moss, chief of the Ferguson (Missouri) Police Department, headlined a panel on diversity in law enforcement to kick off Southern New Hampshire University's Contemporary Justice Series this weekend.
"Beyond Ferguson: Educating a 21st Century Police Force" included several police chiefs from across the country grappling with how to build diverse forces and to police diverse communities in the wake of the shooting death of Michael Brown in Ferguson in 2014. That shooting was the first of several high-profile deaths of unarmed black men by police officers and helped ignite a national conversation about race and police violence.
Moss, who became chief in Ferguson in 2016 following a long law enforcement career in Miami, said he felt that having lived through riots as a resident of Miami in the early 1980s and then as a police officer later in the decade made him uniquely qualified to help rebuild the Ferguson department's role in its community.
"I think what Ferguson did was reminded me that, though we've traveled a long way, we still have a long way to go," he said. "I figured if I could get Ferguson right, somehow ... it would have an effect on the entire nation."
Some of that work, Moss and his fellow panelists stressed, is by changing how we think about police departments and the communities they serve. People should think of police as an integral part of a larger community, rather than an outside entity trying to interact with the community, he said.
"As we start to look at these biases, they're deeper than just the police department," he said. "It's not police in the community. It's police from the community."
The panel also included Dr. Sheryl Victorian, assistant chief of police in Houston; Plantation (Florida) Police Sgt. Rudolph Brown; Miami-Dade Schools Police Chief Ian Moffett; and Dr. Mia Ortiz, an associate professor in Bridgewater State University's Department of Criminal Justice. All of the panelists agreed that the more police officers can be involved in community organizations and functions, the better relationships they can have with their cities' residents.
Brown, a member of his department's SWAT unit, talked about trying to comfort a little boy following a raid on a suspected drug dealer's home. He said he and several fellow officers returned days after the arrests to repair the front door police had damaged during the raid.
"Humanize the police department. It goes a long way," Brown said. "I think if we continue down that path of reaching out to the community, it's going to break down a lot of communication barriers and a lot of fear in the community."
Victorian said community-focused programs have paid dividends in Houston. Following the Ferguson shooting and ensuing riots and demonstrations, morale was damaged, she said, and suspicion raised by both police and residents. A series of community outreach programs - such as a Police Explorers program for youth and a Police Athletic League - have made a difference.
"I think it's important for us as law enforcement officers to become involved on the front end, prevention and intervention, instead of getting involved when something goes wrong," she said.
Moffett said his department has partnered with a local Big Brothers Big Sisters chapter as another way kids meet police officers in a positive environment. He said he has also been authorized to hire an additional 100 officers to put more school resource officers in schools.
"I felt that we as law enforcement need to make sure our officers are inside the schools, creating relationships with the students but also informing them," he said.
Several of the panelists underscored how vital education and consistent, ongoing training is for police officers. Moffett, in particular, stressed that point.
"There's constant work to be done, but I believe we need more professional development," he said. "What it comes down to is you have to work on this."
Dr. Jeff Czarnec, associate dean of criminal justice and social science programs at SNHU, said the Contemporary Justice Series is a part of the university's effort to help students succeed as public servants. That now includes thinking and talking about issues like cultural understanding and recognition of implicit biases.
"We have a bigger responsibility than to just deliver content. Our biggest responsibility is ... to do what we can to add value to the program by looking to develop culturally competent public safety people," he said.
"This is our way of taking the initiative to say higher education, criminal justice programs have the direct responsibility to help ensure that future law enforcement professionals have an enhanced understanding of the human condition along with strong critical thinking skills in order to become culturally competent public servants"
Czarnec said he hopes to hold sessions several times a year. Planning has already begun on a second event possibly focused on bail reform.
Joe Cote is a staff writer at Southern New Hampshire University. Follow him on Twitter @JoeCo2323.
Explore more content like this article
If you're interested in careers ranging from media relations, marketing, human resources, corporate communication and more, a communications degree may be the best choice for you. By developing your ability to communicate information clearly, you'll equip yourself with the skills for these careers.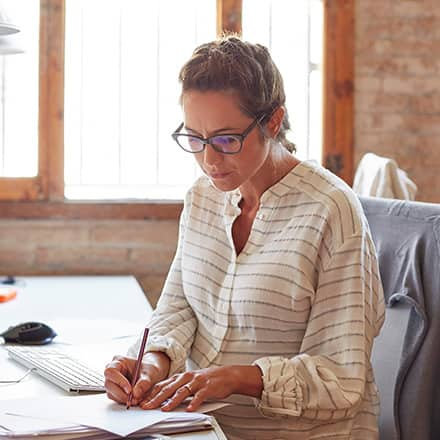 Copywriting is an art and a science: Each and every word choice can make or break the entire message you are sending to your audience. To become a copywriter, you can consider earning a degree such as marketing, communications or creative writing and start building a portfolio of your work.
If you're looking to advance or shift your career and already have your bachelor's degree, moving forward with a master's may be your next step. A master's in communication offers you a more focused education, preparing you to achieve more personal and professional goals.
About Southern New Hampshire University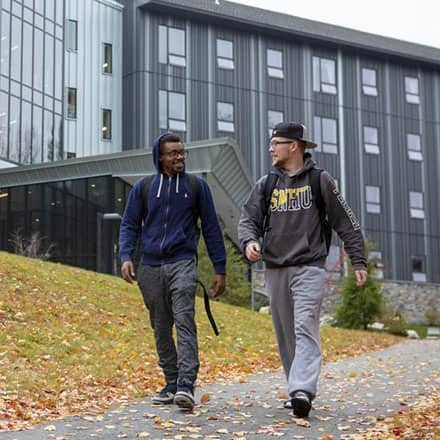 SNHU is a nonprofit, accredited university with a mission to make high-quality education more accessible and affordable for everyone.
Founded in 1932, and online since 1995, we've helped countless students reach their goals with flexible, career-focused programs. Our 300-acre campus in Manchester, NH is home to over 3,000 students, and we serve over 135,000 students online. Visit our about SNHU page to learn more about our mission, accreditations, leadership team, national recognitions and awards.