SNHU Announces Plans for New College of Engineering, Technology and Aeronautics
Manchester, N.H. (April 14, 2017) - Southern New Hampshire University (SNHU) is pleased to announce the new College of Engineering, Technology and Aeronautics (CETA), established to expand affordable and accessible engineering degree programs in the New England region. Starting in the fall of 2017, students will have the opportunity to pursue a range of new programs at SNHU, including aeronautical engineering, electrical and computer engineering, and mechanical engineering.
With the new engineering school, SNHU seeks to prepare students for in-demand engineering careers, and help to provide access to underrepresented populations in STEM fields. Nationwide, only 13% of all engineering degrees are awarded to women and only 25% of engineering degrees are earned by minorities. Engineering jobs continue to be in high demand in both New Hampshire and across the United States. Currently, there are more than 1,180 open engineering positions in New Hampshire. However, only 502 New Hampshire students graduated with a bachelor's degree in engineering in 2014-2015, according to JobsEQ.
"SNHU has long been committed to building degree programs and educational pathways to meet the workforce needs of our time, and we are thrilled to expand opportunities in science, technology, engineering, and mathematics (STEM) to help our students get the education and skills they need to be successful," said Paul LeBlanc, President, SNHU. "The College of Engineering, Technology and Aeronautics continues and extends SNHU's national role in providing equity and access to affordable, high-quality engineering degree programs that will meet the needs of each student."
The College of Engineering, Technology and Aeronautics will focus on project-based learning, design thinking, and problem solving techniques. Core to the program will be its strong employer and industry partnerships both in New Hampshire and nationally. SNHU plans to open a new state-of-the-art engineering facility in 2019. While the building is being planned and constructed, the University will convert warehouse space on campus into fully equipped labs and classrooms.
SNHU has appointed James Smith, former United States ambassador to Saudi Arabia and a graduate of the United States Air Force Academy, to lead the new College of Engineering, Technology and Aeronautics. He received his master's in history from Indiana University, and is a graduate of the Naval War College, the Air Command and Staff College and the National War College. In his new role, he will lead the College in building its academic programs and continue to develop strategy for future STEM programs at SNHU.
"I am honored to join SNHU in this new role to help develop and expand access to high-quality engineering and aeronautic programs to students in the region," said Smith. "SNHU is constantly challenging the status quo when it comes to innovation and education, and I look forward to working with everyone in the SNHU community to further that mission and help prepare leaders in the engineering field for decades to come."
Angie Foss, will move over to CETA from SNHU's College of Online and Continuing Education (COCE), to serve as the Associate Dean of Operations. Foss has a strong background in computer and electrical engineering and a passion for a more inclusive and diverse landscape in engineering.
Gaynelle Swann will also join SNHU this May as the Associate Dean of Academics for CETA. In this role, Swann will work to evolve the curriculum for CETA as well as develop outreach programs for the College. Swann brings more than 20 years of engineering experience working in the automotive and aerospace/defense industries for both Raytheon and Ford Motor Company. She earned her bachelor's degree in engineering from Tuskegee University and completed her master's degree at Georgia Tech.
"We are thrilled to welcome Jim and Gaynelle to the SNHU community," said LeBlanc. "Together, they bring impressive backgrounds and an array of experiences to the University, and I am confident they will inspire the next generation of engineering students at SNHU."
SNHU hopes to expand engineering education to local K-12 students as well, with the state's first Challenger Learning Center. Created by The Challenger Center for Space Education, Challenger Learning Centers use space-themed simulated learning and role-playing strategies to help students bring their classroom studies to life and cultivate problem solving skills, critical thinking, communication and teamwork.
The first students of the College of Engineering, Technology and Aeronautics will begin in the fall of 2017.
Explore more content like this article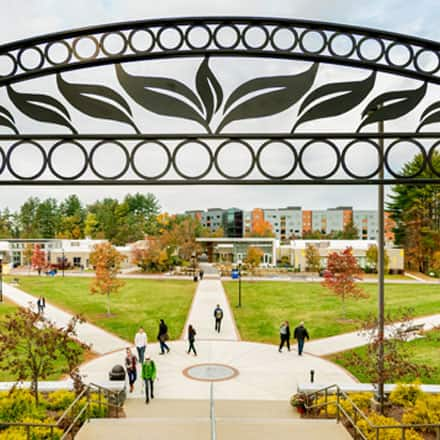 The School of Arts, Sciences, and Education at Southern New Hampshire University (SNHU) is hosting an accreditation visit by the Council for the Accreditation of Educator Preparation (CAEP) from Monday, March 27th, 2023 to Wednesday, March 29th, 2023.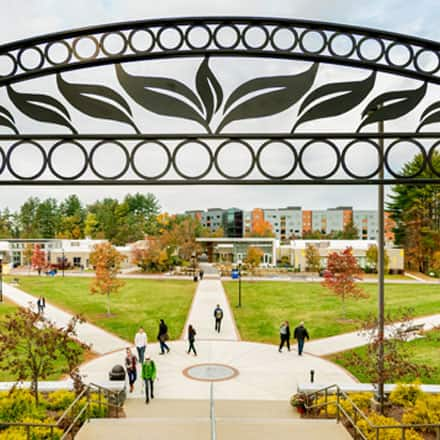 Once again for the 15th year in a row, SNHU is named a top higher education employer as part of the Great Colleges program. SNHU is the only institution to make the list every year since its inception.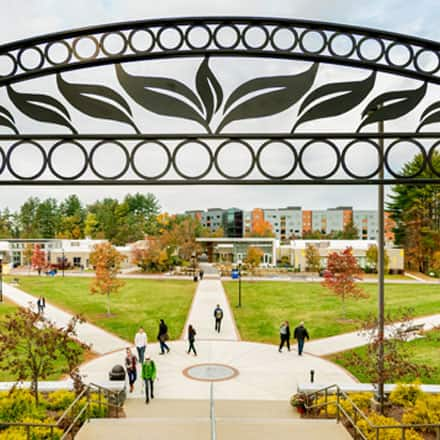 It is with great pleasure that Southern New Hampshire University (SNHU) recognizes the following students' academic achievement in being named to the President and Dean's List for the summer 2022 semester.
About Southern New Hampshire University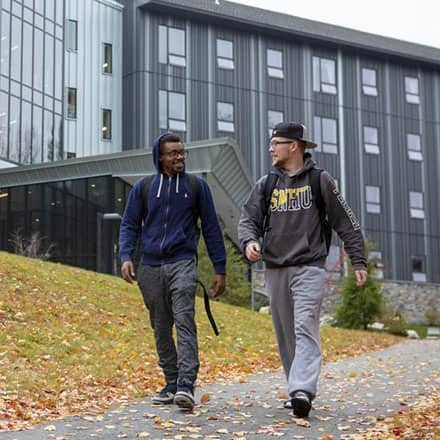 SNHU is a nonprofit, accredited university with a mission to make high-quality education more accessible and affordable for everyone.
Founded in 1932, and online since 1995, we've helped countless students reach their goals with flexible, career-focused programs. Our 300-acre campus in Manchester, NH is home to over 3,000 students, and we serve over 135,000 students online. Visit our about SNHU page to learn more about our mission, accreditations, leadership team, national recognitions and awards.