Southern New Hampshire University Extends Remote Learning for Campus Students Through Fall 2020
SNHU will reduce campus tuition to online rates for remote instruction this fall 
Southern New Hampshire University (SNHU) announced today its decision to extend remote learning for campus students through the Fall 2020 semester due to ongoing health concerns related to the COVID-19 pandemic. With this shift, SNHU will reduce undergraduate campus tuition to its online rates ($960/3-credit course) for all campus students moving to remote learning for the fall.
The SNHU Coronavirus Task Force cited the safety and well-being of students, staff, and faculty, the lack of a vaccine, limited availability of community-wide testing, and concerns around providing the robust and enriching campus-based experiences SNHU students know and expect as the main reasons to extend remote learning through the Fall 2020 semester.
"The decision to extend remote learning was not made lightly -months of hard work, research, conversations with public health officials, task force meetings, and scenario planning all went into this decision," said Dr. Paul LeBlanc, President and CEO, SNHU. "While we wish we could welcome our 3,000 students back to our beautiful campus this fall, public health guidelines still say social distancing is our best way to slow the spread of the virus, and welcoming back thousands of students from around the world would put the health of our students, staff, faculty, and the greater Manchester and Hooksett communities at risk."
SNHU leaders explored a number of scenarios to bring students back to campus this fall, including, but not limited to, hybrid options, low-residency options, and a return with rigorous social distancing policies and procedures in place.
"Our students prize an experience centered around community and togetherness," said Dr. Heather Lorenz, VP of Student Affairs and Dean of Students, SNHU. "In looking at how we would need to operate to adhere to public health guidelines and try to keep people safe –enforced use of face masks, to-go only dining services, limited residence hall space, constant health and temperature screenings, classrooms with desks at least six feet apart, plastic partitions between faculty and students, closed common areas, few campus activities and no social gatherings, to name a few –we were left with an experience very different from the SNHU experience our students know and love."
As a national leader in distance learning, SNHU is working closely with campus faculty members in the coming months to help them continue to transition their courses to a vigorous remote learning experience and to ensure consistency and quality. SNHU will also provide extra support for students to help them transition to a remote learning format for the fall and is working to develop a robust virtual student engagement plan to keep students engaged and informed.
"We fully acknowledge the complexity of the emergency pivot to remote instruction this spring and the challenges our students, staff, and faculty members faced in the wake of a global pandemic," said LeBlanc. "Announcing our decision for remote delivery early gives staff, faculty, and students the time they need to continue to gather more information, strategize, and plan for remote instruction this fall."
While instruction will remain remote for the fall semester, the SNHU task force will continue to monitor public health guidance from local, state, and federal authorities and adjust plans accordingly. If public health guidelines change drastically and it is safe to open facilities, such as the library or campus meeting spaces, SNHU will communicate those updates to the community.
Contact:
Lauren Keane
Southern New Hampshire University
203.695.2264
l.keane@snhu.edu
Explore more content like this article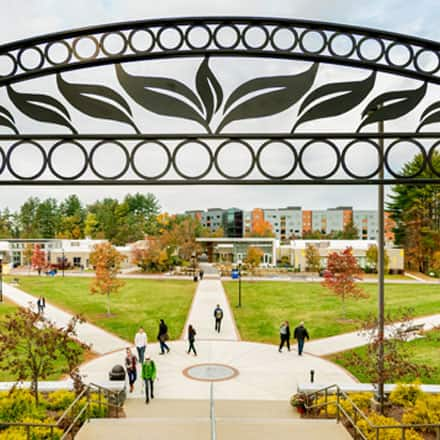 January 14, 2022
It is with great pleasure that Southern New Hampshire University (SNHU) recognizes the following students' academic achievement in being named to the President and Dean's List for the fall 2021 semester.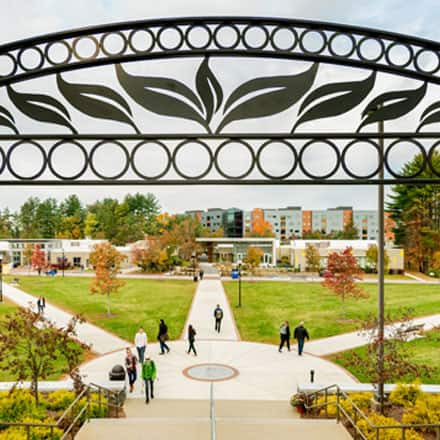 December 01, 2021
HCL Technologies will fund SNHU degrees in STEM to participants of its Apprenticeship Program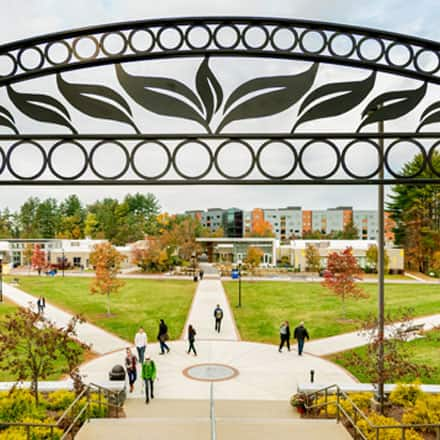 September 13, 2021
Southern New Hampshire University (SNHU) was recognized today as a top university by two national publications. SNHU was named "A Great College to Work For" for the 14th year in a row as part of the Great Colleges program, one of the largest and most respected workplace-recognition programs in the country.