A Message from President LeBlanc
One of SNHU's core values is to "Challenge the Status Quo." We are constantly looking for ways to improve on and extend the impact of traditional higher education.
Our university has always served students for whom college was not a guarantee. It is not always true that 'college' is something that happens between the ages of 18 and 22 on a traditional campus; today, most postsecondary learners in the United States are "nontraditional" - working at least part time, with dependents, or above the age of 25.
Colleges need to catch up to serve those learners, and it has been the work of SNHU to do so through the introduction of our online programs and other core innovations over the past two decades.
The entry points to education are multiplying. We know there is an urgent need for more flexible approaches to higher education. We believe universities need to be increasingly workforce-aligned, more responsive to the professional needs of adult and working learners, and open to new learning models, including those beyond the traditional degree.
We therefore need a different type of relationship to the learner than has ever been required before. We can't simply expect students to come to us and to consume solutions that were designed for the timeline, cost, structure, and outcomes of "college". We need to meet them where they are in their lives, with solutions built to bring them success in those pursuits, and be able to demonstrate that.
One such model is College for America, the nation's first project based, non-credit hour, competency-based degree programs to be approved for federal financial aid. These programs are highly flexible, affordable, and relevant to the needs of the labor market. In three years, we've built over 120 partnerships with employers and others, served more than 7,000 students, and stretched as far as a refugee camp in Rwanda.
The idea of working with an employer or community-based partner was central to College for America and has accounted for its success. Our partners informed the design and content of our degree programs: they are our 'customers' just as our students are. We've fostered amazing educational partnerships throughout the university to better support SNHU students: with community colleges, military organizations, athletic teams, and the list goes on.
Now, we will be doing even more.
Today, we're announcing that Southern New Hampshire University is launching a new Workforce Partnerships team. We'll be working with partners (employers, nonprofit organizations, the public sector, and others) to meet students where they are with educational opportunities that are suited to their needs. These will include College for America, our 200+ online and on campus degree programs, and innovative new offerings like micro-credentials and bootcamps. We'll also expand our research services, helping our partners to measure the impact of our partnership on both students and organizational goals.
In short, we want to work with you to bring higher education and learning to your employees or other constituents. To learn more about our work with employers, please visit https://www.snhu.edu/workforce-partnerships.
Explore more content like this article
After more than two decades of leadership, President Paul J. LeBlanc announced today that he will step down as president and CEO of Southern New Hampshire University (SNHU) on June 30, 2024. The SNHU Board of Trustees unanimously voted to appoint Lisa Marsh Ryerson, the current university provost, as president for a two-year term effective July 1, 2024.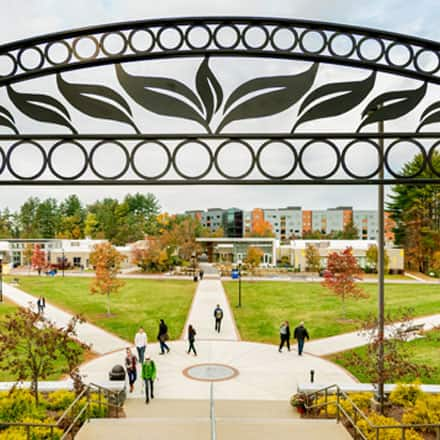 I am writing today with an update on the future of SNHU leadership. Following an exceptional 20 years as President of Southern New Hampshire University, Dr. Paul LeBlanc will step down from his role as President and CEO of SNHU on June 30, 2024. The Board of Trustees unanimously voted to appoint Lisa Marsh Ryerson as President for a two-year term, effective July 1, 2024.
At SNHU, we're committed to fostering a flexible, supportive, inclusive workplace. That's why we've been named a "Great College to Work For" for the 16th year in a row— and have been named a top 3 employer in the state of New Hampshire by Forbes.
About Southern New Hampshire University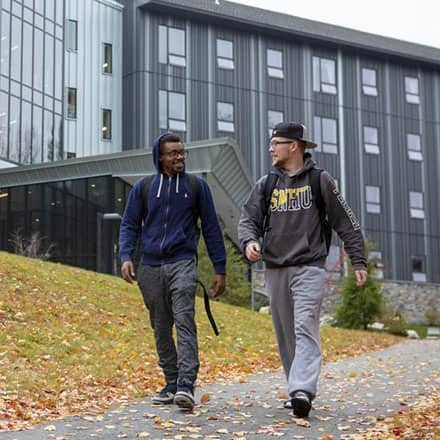 SNHU is a nonprofit, accredited university with a mission to make high-quality education more accessible and affordable for everyone.
Founded in 1932, and online since 1995, we've helped countless students reach their goals with flexible, career-focused programs. Our 300-acre campus in Manchester, NH is home to over 3,000 students, and we serve over 135,000 students online. Visit our about SNHU page to learn more about our mission, accreditations, leadership team, national recognitions and awards.