Southern New Hampshire University and LRNG Merge to Deploy Innovative Community-Based Education Strategy in Cities Across the U.S.
Cities, Employers, and Educators Team Up to Reimagine Learning and Address Workforce Needs
Manchester, N.H. (October 19, 2018) - Southern New Hampshire University (SNHU) and LRNG, two of the largest and most innovative education organizations in the country, are merging to build a learning and workforce solution for cities and employers across the U.S. This model is designed to address workforce needs and increase access to learning pathways for middle school-aged students through working adults at little- to-no cost using an urban eco-system approach that focuses on low-income populations.
By 2025, 60% of Americans will need some type of high-quality credential beyond high school. This model, which can be customized and scaled depending on workforce needs, will help unlock talent and opportunity in cities across the country, put people on the path to middle class jobs, and build an employment pipeline between underserved communities and employers seeking to attract and retain talent.
SNHU and LRNG will work with cities, employers, and community-based partners to identify workforce and educational needs and build digital badges, learning playlists, or entire degree programs depending on what skills are needed in each city. Leveraging municipal resources -- libraries, community centers, and other publicly accessible spaces --students in each city will be able to access learning pathways that fit their needs and are directly applicable in the workforce. Students will be able to access LRNG's learning "playlists" to develop skills and earn credentials, such as coding or career readiness courses, or they can access SNHU's full competency-based degree programs to earn an associate or bachelor's degree to fit a specific employer and workforce need in their area. SNHU and LRNG are exploring this model in Birmingham, Alabama and Chicago, Illinois with plans to expand to other cities.
"At a time when many believe higher education inhabits the rigidly defined space between high school and workforce, SNHU is redefining higher education's boundaries and creating personalized pathways that give learners just the right learning, at just the right time, at just the right place in their lives," said Paul LeBlanc, University President and CEO, SNHU. "We are excited to work with LRNG and cities across the U.S. to address some of the most pressing workforce needs of our time and give people the skills they need to thrive in an increasingly complex and uncertain workforce and society."
"We are thrilled about the merger with SNHU," said Connie Yowell, Executive Vice President and CEO of LRNG. "To establish real and meaningful pathways to the middle class for youth that need them most, the educational community must build seamless connections between learning and work, and passion and opportunity throughout a learner's life. Joining forces with SNHU is an extraordinary effort to do just that and make a difference in the lives of our learners and their communities."
With the merger, LRNG will become the community impact arm of SNHU, working with local government, employers, the public library systems, community colleges, or other local partners to open the door to new opportunities for residents and help close workforce gaps. Major national employers such as Amazon Web Services and Unity Technologies are joining in the effort, assisting in various ways with talent development needs.
"We know that education is firmly linked to economic growth, so we are thrilled that SNHU and LRNG are bringing workforce-relevant solutions to Birmingham to help people across the city gain the skills they need to succeed in our changing workforce," said Randall Woodfin, Mayor of Birmingham, Alabama. "Over the next ten years, Birmingham will continue to see an increase in careers in IT, advanced manufacturing, and healthcare. This solution bridges educators, employers, and community partners to create meaningful pathways to develop the skills that will enable Birmingham residents to access quality jobs. This partnership has the potential to transform lives and fuel economic growth throughout our entire community."
In Chicago, LRNG and local partners piloted the platform in 2016 with Mayor Rahm Emanuel's One Summer Chicago (OSC), the nation's second-largest summer youth-employment program with more than 32,000 participants ages 14-24. The pilot, and innovations added each year, demonstrate the real promise of playlists and badges to support youth in exploring careers, preparing for work, performing on the job, managing their money and developing 21st Century skills. Through this initiative, LRNG, SNHU, and the city of Chicago will look for ways to expand these efforts and bring more learning and workforce solutions to the city.
"We envision Chicago as a connected community where all learning counts - whether in a classroom, online, in an out-of-school-time program or on the job," said Maria Hibbs, Executive Director of the Chicago Learning Exchange (CLX), a nonprofit supporting innovative learning practices and systems change to close Chicago's opportunity gap. "Today's announcement is a pioneering next step in this movement. We look forward to continuing to innovate in this work and build out the case for the promise of digital badging."
With more than 135,000 and 50,000 learners for SNHU and LRNG respectively, along with already-established partnerships in cities across the U.S., the two organizations are well-positioned to scale this model to help unlock more opportunities and access for more learners. Both have a strong track record of working with employers and community-based organizations. SNHU's pioneering competency-based program, College for America, is now being used by well over 100 employers and community-based partners across the country and abroad.
"The merger of LRNG and SNHU is exciting to me because both organizations have demonstrated a fierce commitment to underserved youth, both excel at linking learning to work, and both know how to scale," said Arne Duncan, Former US Secretary of Education. "They bring an eco-system mindset to the challenges, understanding that we need everyone at the table: political leaders, community organizations, funders, employers, and educators. The work they are getting underway in Birmingham and other cities could be a model for unlocking the talents that abound among low-income youth and bridging those to a workforce that desperately needs well-trained and educated employees."
LRNG was launched in 2015 with an initial $25 million investment by the John D. and Catherine T. MacArthur Foundation. That followed the Foundation's decade-long, $200 million investment in Digital Media and Learning that developed the principles around Connected Learning, learning that is interest-driven, socially-embedded, and relevant to the real world.
"The merger between SNHU and LRNG represents a significant step forward in creating meaningful paths for youth and adults, while also addressing pressing issues of inequality. It is truly an evidence- based approach to change lives, building on more than ten years of research on how young people learn, engage civically, and socialize in the connected age," said Julie Stasch, President of the MacArthur Foundation.
"In order to educate our 21st century workforce, we need organizations, local governments, and employers to embrace creative solutions. SNHU and LRNG are two organizations that are ready to take on this challenge," said Jamie Merisotis, President, Lumina Foundation. "Both organizations are committed to providing personalized educational pathways that meet the needs of today's students and prepare them for the workforce."
With the merger, LRNG brings its work in 19 major American cities and will remain based in Chicago. SNHU will meld its Community Partners team with LRNG's staff. Connie Yowell will join SNHU's leadership team as an Executive Vice President and LRNG staff will become SNHU employees.
"SNHU will learn a lot from LRNG on how to better serve and support low-income youth. Connie is the leading thinker on education for this student population, on badging, and on youth-informed learning design and we are thrilled to have her join our leadership team," said LeBlanc.
About Southern New Hampshire University
Southern New Hampshire University (SNHU) is a private, nonprofit institution with an 85-year history of educating traditional-aged students and working adults. Now serving more than 135,000 students worldwide, SNHU offers more than 200 accredited undergraduate, graduate and certificate programs, available online and on its 300-acre campus in Manchester, NH. Recognized as the "Most Innovative" regional university by U.S. News & World Report and one of the fastest-growing universities in the country, SNHU is committed to expanding access to high quality, affordable pathways that meet the needs of each student. Learn more at www.snhu.edu.
About LRNG
LRNG's goal is to enable young people to define their purpose and find paths to success. Through partnerships with communities, corporations, educators and young people, LRNG is building an equitable future of talent for the 21st century workplace that no longer leaves youth out, simply because of their zip code. LRNG's innovative platform, immerses youth in connected communities of practice. Through rich playlists and curated content, youth earn digital badges that unlock opportunities like micro-scholarships, internships and more. Learn more at www.lrng.org.
###
Explore more content like this article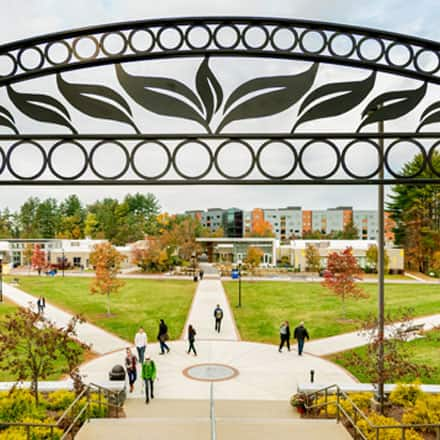 September 13, 2021
Southern New Hampshire University (SNHU) was recognized today as a top university by two national publications. SNHU was named "A Great College to Work For" for the 14th year in a row as part of the Great Colleges program, one of the largest and most respected workplace-recognition programs in the country.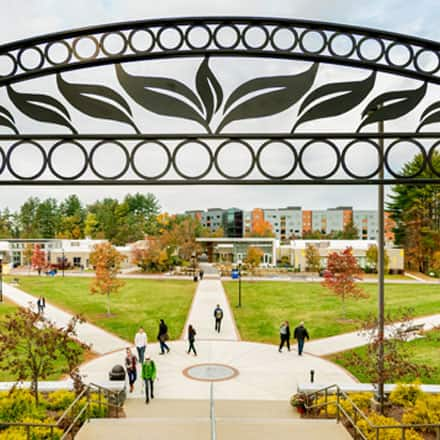 September 10, 2021
It is with great pleasure that Southern New Hampshire University (SNHU) recognizes the following students' academic achievement in being named to the President and Dean's List for the summer 2021 semester.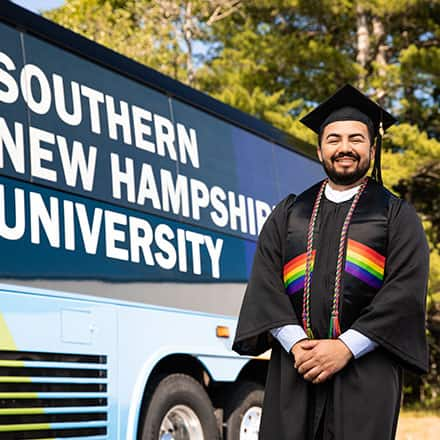 July 12, 2021
As part of its commitment to make college more affordable and accessible for learners across the globe, Southern New Hampshire University (SNHU) is extending its 10-year tuition freeze for its online programs through 2022.