Identifying Family Strengths in Times of Crisis

During times of crisis a question that often comes up is: how can we as a family make it through this? The strength of a family can often be one of the greatest support structures when faced with any crisis. Finding that strength can be challenging at times, especially if the family is not used to being together as often as families are now with the COVID-19 pandemic. With the right communication and willingness to work together as a family, that strength can be nurtured and used for any family crisis.
Gone are the days, at least temporarily, when everyone was able to get up in the morning, get ready and freely go about their business. Some of the greatest changes are happening within families' daily functioning. Schools are physically closed, most work has moved to a virtual environment, grocery store shelves are sparse. We are all waiting to hear what tomorrow brings.
The fear that has been elicited by the COVID-19 pandemic has resulted in families being forced to consider, and even require, alternative methods in getting their to-do lists completed. This "new normal" the pandemic has brought is responsible for many stressors that families are experiencing. Facing these stressors as a family can show the strength the family unit has and remind everyone that the stressors do not have to be handled alone.
How to Identify Family Strengths
Everyone is made differently, and possesses their own unique strengths and weaknesses. During these trying times, it is imperative that we pull from one another's strengths. Focus on the strengths, not the weaknesses. Encourage everyone in the family to write down each member's strengths and share as a group. Think about who in your family possesses some of these strengths, and use these strengths to help the entire family prosper:
Optimistic
Sense of Humor
Communicator
Advocate
Financial
Takes care of medical needs
Takes care of educational needs
Ability to find resources
Honest
Adaptable
Compassionate
Loving
Being able to overcome our current challenges as a family depends on the crucial use of each family member's strengths. It is also important for families to be intentional in acknowledging each other's strengths to help handle a difficult situation, like navigating through the COVID pandemic.
While it may feel like life is chaotic at the moment as we are forced to slow down, there are some helpful considerations to navigate through the familial challenges that one may be experiencing. Here are some tips that may provide relief:
Be present and in the moment to recognize your challenges individually and as a family.
Take time to label what is going on with you as an individual in the moment. While recognizing your emotions and reactions can give pause for a moment, scan your physical being and take note of your physical responses. Mentally take note and name your physical reactions to the current situation. While being part of a family unit is about being strong together, maintaining your sense of individual needs allows for more open communication among the family.
You should recognize what is happening for you at the moment, then allow yourself to shift your focus. Take how you are feeling and consider how your needs can be met from the strength of the family. What do you need from others and how do you ask them for that? Allow yourself to think about what each member of your family brings to the family as a strength.
How do you engage the family strengths? Embrace the empowerment of seeing the family through their strengths. You may find that focusing on a strength-based style leads to resourcefulness and determination. This means that this might offer an alternative to see the challenging situation from a different perspective, and in turn, come up with a different solution that is more positive.
Consider doing this as a family activity. Openly talk about the strengths each other has and the strengths that you see in one another. There are times when we are faced with a crisis that we may not feel the strength to bear or that we bring anything to the family table in terms of support. Sometimes hearing from those within the family about what they see as our strengths can help us feel validated and heard. Make this an open conversation and take time to write out the list of how everyone strengthens the family unit.
Coping Strategies
Mary Reckmeyer's book "Strengths Based Parenting – Developing Your Child's Innate Talents" discusses the idea of parents attempting to help their children thrive. One of the methods that the author suggested is to consider the child's talents. Moving away from a deficit model, which is considering all of the things that the child is not doing, and shifting the focus to finding what the child is good at. Consider the talents that your child may possess to help alleviate the challenges that you are experiencing at the moment. For example, if frustration is setting in because the child is not understanding their homework, consider alternatives on how they might understand the assignment. If the child is gifted creatively, how might you leverage that to help simplify the concept for the child?
Engage in strength-based activities to encourage positive thinking:
Leave a note of encouragement, outlining the child's strengths to give them a boost as they go into their day. This positive and fun activity encourages family members to begin their day with optimism.
During dinner, play a game that encourages each family member to share the things that they enjoyed from their day or things that they are good at (each person's strengths).
Go around the table to share what they like about one another. This activity will encourage further self-awareness of one's strengths. Likewise, engage family members to think about how they can leverage their strengths as they tackle their daily tasks.
None of us can predict what the outcome of tomorrow will be with the current situation of the pandemic. But we have the opportunity as individuals and as family units to choose a path of strength, coming out of this with new perspectives on ourselves and our loved ones. We will be different because of this experience, but different does not have to be a negative word. Different means we have persevered, we have grown, we have supported each other and we have shown our strengths.
Eric Jett is a clinical faculty member in the online mental health counseling program at Southern New Hampshire University. Dr. Jett is currently a licensed counselor in Oklahoma, Missouri and Georgia, where he is also an approved licensure supervisor, as well as being a Registered Play Therapist Supervisor. He is a National Certified Counselor and believes the NCC certification shows unity among counselors and progresses counseling professional identity.
Explore more content like this article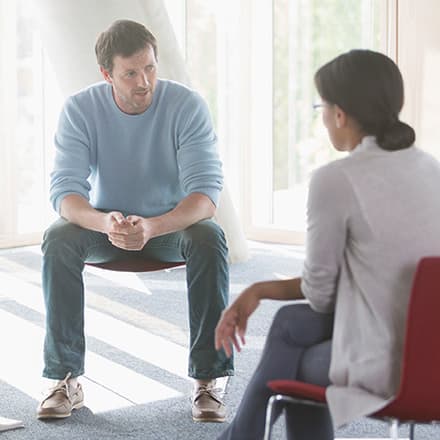 With a degree in psychology, you will use core skills such as research, decision-making and communication to work in a vast array of fields, including business, counseling, human resources and many more. Use your degree level and interests to help narrow down which of these careers is right for you.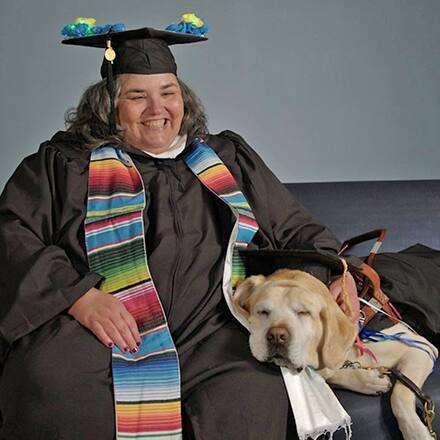 After facing accessibility challenges at other schools, Heather Schey enrolled at Southern New Hampshire University, where she earned her BA in Human Services. She now works to help people with disabilities live independently and advocates for accessible public transportation in Rhode Island.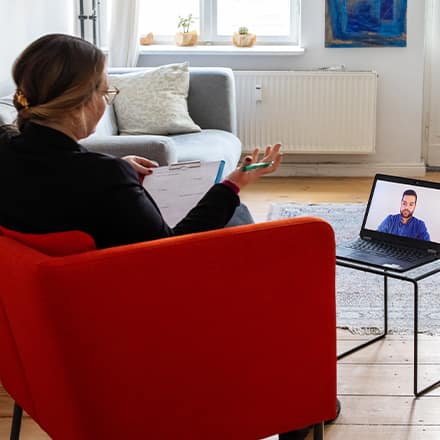 As a result of changing societal needs, online therapy has made tremendous gains in popularity and accessibility, reshaping the way individuals can receive counseling services. If you're interested in becoming an online therapist, find out what types of requirements you'll need to meet.
About Southern New Hampshire University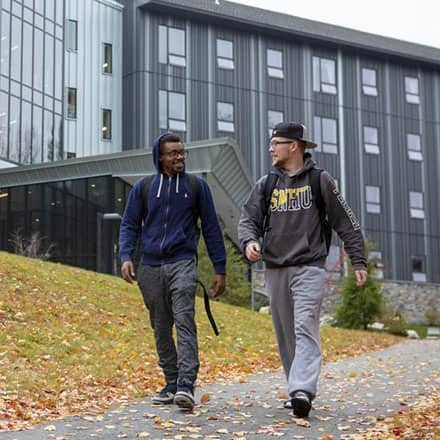 SNHU is a nonprofit, accredited university with a mission to make high-quality education more accessible and affordable for everyone.
Founded in 1932, and online since 1995, we've helped countless students reach their goals with flexible, career-focused programs. Our 300-acre campus in Manchester, NH is home to over 3,000 students, and we serve over 135,000 students online. Visit our about SNHU page to learn more about our mission, accreditations, leadership team, national recognitions and awards.