Mental Health Awareness: John Broderick is Changing the Conversation
John Broderick spent 15 years on the New Hampshire Supreme Court. He received a lifetime achievement award from the New Hampshire Business and Industry Association and the New Hampshire Bar Association's 2011 President's Award for Distinguished Service. He was the dean of the University of New Hampshire Law School.
But it's in auditoriums and high school gymnasiums, speaking to kids decades his junior, that Broderick is doing what he calls his life's most important work.
For the past two and half years, Broderick has racked up tens of thousands of miles on his car traveling throughout New England to speak to anyone who will have him about his family's experience with mental illness. His mission is to change the conversation about mental health awareness. The 5 most common signs of mental illness, he said, should be as familiar as those of a heart attack or stroke.
Speaking recently to a group of mental health counseling students at Southern New Hampshire University, he put into perspective the work they were about to embark on.
"It's the last frontier in healthcare. We need to start a national conversation," he said. "You will change and save lives."
'He couldn't see it, and we couldn't stop it.'
The older of Broderick's two sons began withdrawing from those around him when he was about 13 years old. He was an excellent artist and spent hours in his bedroom with the door closed. Broderick thought his son was drawing.
In phone conversations with his son, who was then in college, Broderick could tell he was drinking. His friends expressed their concerns about his son's drinking when Broderick and his wife visited.
After college and while earning a master's degree, his son's drinking increased. He lived in Manchester, New Hampshire, with Broderick and his wife and wasn't working. Broderick said he spent most of his day worrying about him.
"He was going backward at 100 mph," he said. "He couldn't see it, and we couldn't stop it."
Eventually, based on the advice of alcoholism counselors, the Brodericks forced their son from their home. While Broderick heard and ruled on cases on the state's highest court, his son ate at soup kitchens and slept in his car.
"It was the hardest decision we've ever made in our lives, and it was the worst decision I ever made," Broderick said.
His son eventually moved back home and was drinking even more. Finally, he reached a breaking point.
'It wasn't a good choice, but it wasn't illogical.'
What happened in the early morning hours of March 31, 2002, was anything but private. Broderick was assaulted by his son, beaten so severely in the face he required hours of surgery and was unrecognizable, according to press reports. He was in intensive care for several days while his wife fended off reporters from local newspapers and TV stations as well as from the New York Times and People magazine. His doctor made an appearance on the "Today" show.
"It was very public and very sad, and I wasn't even around to help her," Broderick said.
He wasn't allowed to visit his son in jail, but his wife was. She came home crying every time. About 6 months later, his son was in a courtroom to be sentenced. Having been in jail, he hadn't had a drink. Broderick said they hugged.
"I said we got into this as a family, we're going to get out of it as a family," he said.
In a way, it was in jail and later the New Hampshire State Prison, where he would serve 3 years, that Broderick's son's life changed. He was assigned to the prison's Secure Psychiatric Unit, and finally, the Brodericks were told by doctors what, beyond alcohol, was happening. His son, Broderick said, had long suffered from severe depression and panic attacks that "were off the charts."
"When I heard that I knew we'd failed him," Broderick said. "He was self-medicating his mental illness. It wasn't a good choice, but it wasn't illogical."
'It's opened my eyes'
Broderick's son is healthy again. He doesn't drink and doesn't want to. He's given his blessing for Broderick to share their family's story and in his role as the co-chairman of Campaign to Change Direction-NH he's done just that 340 times.
"I've spoken in more high school gyms and auditoriums than I knew existed," he said.
The campaign is the first state-level initiative of the national Campaign to Change Direction, a coalition of nonprofit organizations, mental health experts and community leaders working to "change the culture in America about mental health, mental illness and wellness," according to the group's website. One of the campaign's initiatives asks the public to make a pledge to know and share the common signs of mental illness:
Personality change
Agitation
Withdrawal
Poor self-care
Hopelessness
Broderick brings pamphlets and other materials about the 5 common signs of mental illness to his presentations, but he also brings hope.
When he finished speaking to the SNHU students, Broderick offered them the chance to ask questions. No one raised their hand, but Marc Wilson, executive director of counseling programs, noticed there was a line of students waiting to talk to him for the next 45 minutes. He hugged dozens of them before he left.
"I think that says a lot about the level at which he connected with people. It was such a personal, intimate talk," Wilson said. "It was really very powerful."
It's common for students to approach him after his talks either to thank him or share their own story. Sometimes they're in tears, desperate for the help he's just told them is available. Sometimes they need to be hugged.
"They share with me their suffering because they know I won't judge them," he said. "It's opened my eyes.
"This has become the most important thing I've done in my professional life. I don't say that to you lightly."
Joe Cote is a staff writer at Southern New Hampshire University. Follow him on Twitter @JoeCo2323.
Explore more content like this article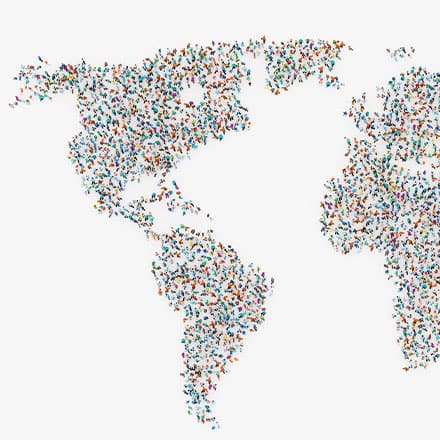 July 23, 2021
Population health management is the process of studying and facilitating healthcare and its delivery in order to create improvement for a population of individuals.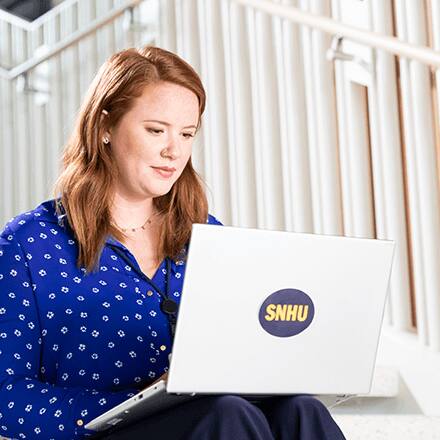 July 15, 2021
Like many high school graduates, Ali Lamoureux wasn't sure of her next steps. After kickstarting a career in healthcare, she eventually found her passion in hospital administration and came to realize that she would need a college degree to advance in the field.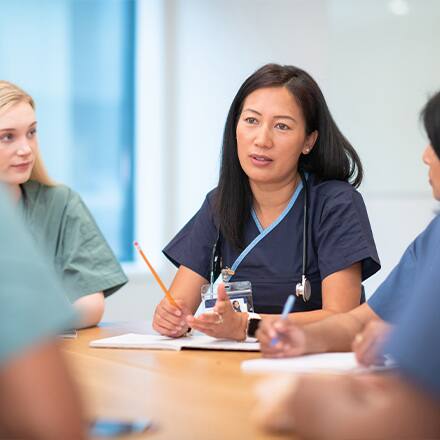 July 13, 2021
Leaders are found everywhere. You name the setting; we look toward leaders at the helm, and the nursing profession is no exception. Leaders in nursing are influencing healthcare organizations at all levels, and in every setting and discipline.