Nursing's Alphabet Soup - Nursing Acronyms Explained
The acronyms nurses use to indicate their level of education, professional designations and certifications can sometimes be more confusing than informative. It can be challenging for nurses, too, to determine how to display the credentials they've worked so hard to obtain.
Writing for American Nurse Today, the American Nurses Association's official journal, Betty Smith-Campbell said your highest degree – such as a BSN or MSN – should come first, in capital letters and separated from other credentials by a comma. If additional degrees are all in nursing, only the highest degree should be listed. So a nurse named Jane Doe would list J. Doe, BSN, but not J. Doe, BSN, ASN.
Next come any nursing licenses you have earned, commonly an RN. If you have a more advanced license that supersedes the RN, such as the Advanced Practice Registered Nurse (APRN), should be listed instead. So, nurse Jane Doe would list J. Doe, BSN, RN - or J. Doe, BSN, APRN.
Finally come the nursing credentials you have earned, such as Certified Nurses Educator (CNE). Nurse Jane Doe's credentials then would read J. Doe, BSN, APRN, CNE.
Whether you're a nurse deciding how to list your credentials or are just curious to understand the qualifications behind the acronyms, this list can help you decipher the alphabet soup of nursing.
Nursing Degrees
ADN - Associate Degree in Nursing
BSN - Bachelor's of Science in nursing
MSN - Master's of Science in Nursing
DNP - Doctor of Nursing Practice
Professional Nursing Credentials
APRN - Advanced Practice Registered Nurse
LPN - Licensed Practical Nurse
LVN - Licensed Vocational Nurse
NP - Nurse Practitioner
RN - Registered Nurse
ACNP - Acute Care Nurse Practitioner
CNS - Clinical Nurse Specialist
ANP - Adult Nurse Practitioner
FNP - Family Nurse Practitioner
GNP - Gerontological Nurse Practitioner
PNP - Pediatric Nurse Practitioner
TCRN - Trauma Certified Registered Nurse
Nursing Certifications
CNE - Certified Nurse Educator
CNA - Certified Nursing Assistant
CNL - Clinical Nurse Leader
CNO - Chief Nursing Officer
CRN-A - Certified Registered Nurse Anesthetist
NA - Nursing Assistant
AACRN - Advanced HIV/AIDS Certified Registered Nurse
ACRN - HIV/AIDS Certified Registered Nurse
ALNC - Advanced Legal Nurse Consultant
CBCN - Certified Breast Cancer Care Nurse
CDN - Certified Dialysis Nurse
CHPCA - Certified Hospice and Palliative Care Administrator
CRN - Certified Radiologic Nurses
OCN - Oncology Certified Nurse
*Source - https://www.ncbi.nlm.nih.gov and https://www.registerednursing.org/nursing-abbreviations-terms.
Explore more content like this article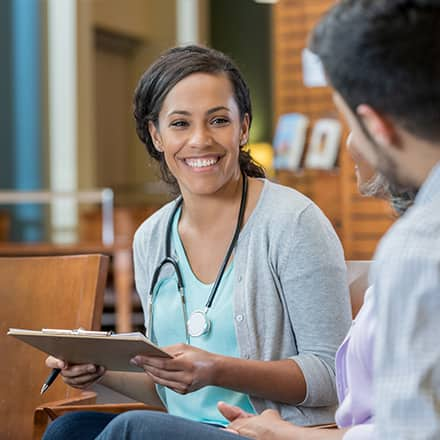 How Do I Become a Certified Health Education Specialist?
September 29, 2020
To become a Certified Health Education Specialist (CHES), you need to earn a bachelor's and/or master's degree in health education, public health or a related field and then pass the CHES certification exam administered by the National Commission for Health Education Credentialing.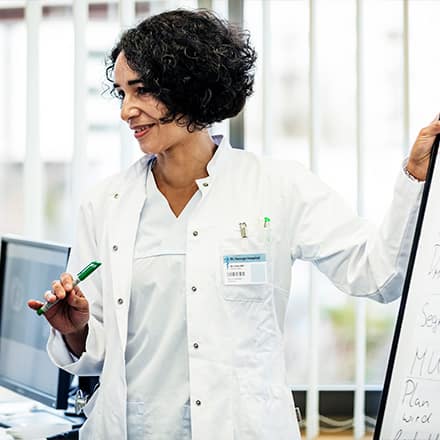 What is Epidemiology?
September 17, 2020
Epidemiologists are public health facilitators, who study concerns, trends and threats to the health of a specific population. Epidemiology is a vital research and development career critical to public health.
5 Leadership Styles in Nursing
September 08, 2020
Regardless of their title, nurses in all roles are expected to demonstrate leadership, and must challenge themselves and the profession to develop effective leadership styles. In order to accomplish this, 5 leadership styles can be noted and emulated among successful nurse leaders.