How to Become a Nurse Educator
To become a nurse educator, you'll need to have a passion for the future of the nursing profession and complete four steps: One, obtain nursing licensure. Two, gain clinical experience. Three, earn an advanced nursing degree. And four, consider a nurse educator certification.
Understanding the Numbers
When reviewing job growth and salary information, it's important to remember that actual numbers can vary due to many different factors — like years of experience in the role, industry of employment, geographic location, worker skill and economic conditions. Cited projections do not guarantee actual salary or job growth.
As a nurse, there are endless options for work and many roles available based on your experience and education. Between the diverse types of practice and the ongoing nursing shortage, nurses have the opportunity to work with specific patient populations, in specific settings and even have a schedule that they prefer.
There are also several options for you to advance your nursing career after you've gained clinical experience. One option that's currently in high demand is the nurse educator role.
The healthcare field is always changing and relies on nurse educators to help advance the nursing profession. It's a role that allows you to combine a passion for nursing with your desire to share knowledge and skills in an area you love.
Nurse educators in academic settings are responsible for teaching the next generation of nurses to ensure that quality patient care continues in the healthcare field. When working in the clinical setting, nurse educators are focused on the professional development and educational competencies of practicing nurses.
To become a nurse educator, you'll need a master's in nursing with either a specialty in nursing education, a post-master's certification in nursing education or coursework in specific nursing education topics. The National League for Nurses (NLN) offers a certification for nurse educators – the Certified Nurse Educator (CNE) certification – which is a nationally recognized credential that represents expert knowledge and ability in this role.
As a graduate of some Master of Science in Nursing (MSN) Nursing Education programs, such as the one at Southern New Hampshire University (SNHU), you are eligible to sit for the CNE exam upon graduation.
What is an MSN, exactly? An MSN is a graduate degree in nursing that offers many areas of study such as nursing education or family nurse practitioner, among others. This education can open the door to more career opportunities as well, including potential leadership roles.
Can Nurses Become Teachers?
Advancing into an educator role can happen naturally for some nurses. As you grow in clinical experience and welcome new nurses to your team, you might pass along advice and tips to your colleagues. Should you enjoy this experience, you may decide to pursue a mentor or preceptor role and, with the right mix of experience and credentials, become a nurse educator formally teaching pre-licensure nursing students or training experienced nurses in clinical settings.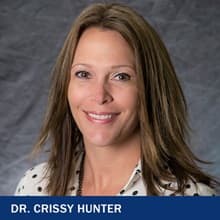 Dr. Crissy Hunter, RN, CHSE, CNE, a clinical faculty member of graduate nursing programs at SNHU, never expected to become a nurse educator. However, as she and her physician husband began adding to their family, the pathway was a perfect and rewarding fit for her.
"Twenty years ago, I would never have thought that I would be in nursing education, and I've been doing it for 12 years now," she said. "And so, I think it's not on everyone's radar that they can or are called to teach." Hunter began as a preceptor for new graduates in her unit, and she enjoyed the difference she made and the way it challenged her.
"Teaching is definitely a skill, but with experience and advancing my degree, it was a skill that I became good at," she said. "I couldn't imagine a different profession and I wish more nurses knew about this specialty."
What is the Role of a Nurse Educator?
Nurse educators play an invaluable role in preparing new nurses to enter the healthcare field and provide ongoing continuing education to experienced nurses in a fast-moving environment. It's their responsibility to ensure their students are equipped with a broad spectrum of nursing knowledge and skills so that they can translate their academic learning to the responsibilities of patient care in a clinical setting.
"Nurse educators play a vital role in the profession of nursing," Hunter said. "Regardless of the setting, academic or clinical, our primary role is advancing the profession of nursing through education."
Daily responsibilities of certified nurse educators working in academia include lesson planning, curriculum building, writing and proctoring examinations, coaching students, preparing lectures and providing feedback on projects.
In hospitals and other clinical locations, nurse educators "must keep up with the rapidly changing healthcare environment and are tasked with ensuring current practicing nurses are knowledgeable, competent and safe, always," Hunter said. During the COVID-19 pandemic, for instance, nurse educators around the world worked hard to prepare all types of nurses from different units to care for infected patients.
Mentorship is an important part of the nurse educator role, so you'll have the privilege of advising and guiding students as they grow into nursing professionals, particularly in areas such as what specialty they should pursue.
When you become a nurse educator, there are several options relating to who and where you teach.
According to Hunter, there are generally two levels in which you might teach, and what you choose is mainly dependent on your educational credentials:
Pre-licensure: This includes students pursuing a nursing certificate or associate degree or those in a Bachelor of Science in Nursing (BSN) program who have not yet sat for the National Council Licensure Examination (NCLEX).
Post-licensure: This includes BSN, MSN or doctorate students and practicing nurses who have already achieved their RN designation.
Many academic and clinical settings, such as colleges, hospitals and other healthcare facilities, need qualified educators to help train the next generation of nurses.
Some advanced degree programs, such as SNHU's MSN in Nursing Education, allow you to explore both academic and clinical options. You can spend some of your required practicum hours at a clinical site and the rest in an academic institution to see which fit is better for you.
Your path will likely be influenced by your interests, as well as the availability of positions in your community. Wherever you end up teaching, you can play a vital role in ensuring high-quality patient care in the U.S.
How Do I Become a Nurse Educator?
If you'd like to pursue a career as a nurse educator, be it in the academic or clinical setting, for pre- or post-licensure nurses, there are four steps you'll want to take.
Step 1: Obtain Nursing Licensure
If you're currently working as a nurse, you're already well on your way to meeting the qualifications required to become a nurse educator. Educators need to bring real-world experiences to their lessons. Aspiring, new and practicing nurses alike should be taught by RNs who have encountered the challenges of working in healthcare firsthand.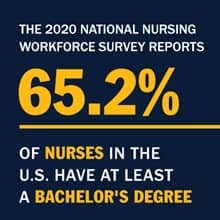 "Most people go into the nursing profession to be a bedside nurse to take care of patients and families, and that's where a nurse educator should start anyways," Hunter said.
To become a practicing nurse, you'll need to sit for the NCLEX to obtain licensure. While an Associate Degree in Nursing (ADN) can prepare you to become a registered nurse (RN), you might also consider a Bachelor of Science in Nursing (BSN).
Healthcare organizations don't only want more nurses; they're looking for nurses with greater levels of education than ever before. In the U.S., 65.2% of nurses hold a bachelor's degree – an all-time high for the profession – and many healthcare organizations are calling for that number to increase, according to the 2020 National Nursing Workforce Survey (PDF Source).
Step 2: Gain Clinical Experience as a Mentor or Preceptor
Do you enjoy helping new nurses translate their academic knowledge to workplace expertise? Do colleagues turn to you for advice and insight? Once you gain clinical experience as an RN, start to explore your interests and passions to ensure a nurse educator goal is a good fit.
You might consider mentoring other nurses or pursuing a preceptor role. Teaching and guiding others will help you understand if you have the characteristics and interests necessary to make teaching your career.
"That's a really good way to start to know if you have the characteristics of being an educator," Hunter said. "It's not for everybody. I feel like there is a big learning curve. It's really easy as a nurse to just jump in and do it yourself because you're so used to doing it, instead of stepping backwards and mentoring someone else to do it."
Step 3: Earn an Advanced Nursing Degree
While a BSN and preceptor experience can help you open doors in the workplace, you'll need to take it a step further if you want to become a nurse educator. Most teaching roles in the nursing field require you to have at least an MSN.
"(Nurse educators) are specially trained," Hunter said. "So, most faculty hold a master's in nursing and then they have an emphasis in nursing education within that track, or they have a nursing education certificate."
Attending a college with an MSN in Nursing Education focus can provide you with the knowledge required for advanced nursing practice while simultaneously equipping you with the skills necessary to be an effective educator.
With an MSN in Nursing Education in hand, you'll be qualified to teach in various settings, including community colleges, universities, hospitals, community health agencies, long-term care facilities, technical colleges and more. Within these organizations, you may be able to fill many roles, such as clinical nursing faculty, staff development and training, curriculum designer, educational administrator and even patient educator.
Depending on your career goals, you may also choose to go on and earn a doctorate in nursing. Earning your MSN before starting a Doctor of Nursing Practice (DNP), Doctor of Philosophy (PhD) or Doctor of Education (EdD) program is required. Some nurse educator roles require a doctorate degree.
To lead and train the next generation of nurses, you'll take courses on general advanced nursing topics, such as biostatistics, leadership in healthcare, global health and the use of evidence-based practices. You may also complete coursework on topics more specific to nursing education, such as teaching and learning assessments and curriculum design. The program's courses at SNHU are based on the core competencies set forth by the American Association of Colleges of Nursing (AACN) and the NLN.
Some programs also offer practicums that allow you to gain hands-on experience in nursing education before graduation. At SNHU, for example, you'll need to complete 135 supervised hours in the field.
Step 4: Consider a Nurse Educator Certification
Ultimately, the MSN in Nursing Education program has a major goal in mind: to prepare students to become certified educators. To become certified to teach in academic settings, you must achieve certification through the NLN by meeting certain criteria and passing the rigorous Certified Nurse Educator examination.
According to the NLN, criteria include:
Nursing licensure
Advanced education
Recent and relevant experience
Some nursing programs, such as SNHU's, are specifically aligned to the competencies defined by the NLN and will prepare students to sit for the exam upon successful degree completion.
While the CNE credential is not a requirement of the nurse educator role, Hunter said all nurse educators – clinical and academic – should want the certification. "It is a certification that demonstrates achievement and expertise to peers, students and self," she said.
Earning the CNE credential tells employers you have the knowledge and professional experience to work in the profession. Hunter said employers prefer candidates who have sat for and passed the exam. "That credential really lifts you higher for the jobs that you want," she said. "It shows an expertise, and it's very, very respected in our community."
So, How Many Years Does It Take to Be a Nurse Educator?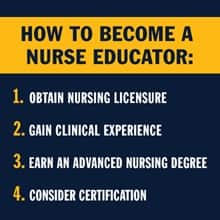 That depends entirely on your schedule, goals, college and whether you intend to become certified. If you're considering a role as a certified nurse educator, you'll want to review the examination eligibility criteria of the NLN, which may include work experience, education and specific content areas. Look for an MSN program that will help you meet the criteria.
If you are a registered nurse and don't have your BSN but are ready to pursue a nursing education degree, that's okay. There are also accelerated programs to fast-track you from the RN to MSN level.
When you pursue your master's degree online, you may find that remote learning gives you the flexibility to advance your nursing education while simultaneously growing your professional career in the workplace. SNHU's nursing programs, for example, give you the ability to schedule your learning during times that are most convenient for your week, whether that means participating in course discussions after your shift ends or completing assignments on your day off.
The online program doesn't only mold to fit with your day-to-day schedule. It can also allow you to divide your education into attainable terms. The 36-credit program is split into short 10-week terms, which can make it easier to stay on track. But, if professional or personal challenges arise, you can take a term off instead of sitting out an entire semester or year.
Are Nurse Educators in Demand?
In tandem with the existing national nursing shortage, there is also a need for more nurse educators. In fact, Hunter contends that the nurse educator shortage in academic settings is largely responsible for the overall increasing demand for more nurses in the field.
"The nurse educator is really a specialty that is focused on educating the new nurses," she said. "So, if you do not have enough nurse educators, you can't increase your capacity of teaching nurses."
Between 2020 and 2030, the U.S. Bureau of Labor Statistics (BLS) predicts that 276,800 new positions for RNs will be created. Couple that with the 194,500 openings each year over the next decade to replace retiring staff and other vacancies, and you'll see more than a million positions available for well-qualified nurses.
As more nurses work to level up their nursing education, academic and clinical organizations are expanding to meet the growing need. As the demand for well-educated nurses increases, so does the need for a more significant number of qualified educators in this field of healthcare.
"I feel like we're not going to address the nursing shortage that we have, which is, you know, really large, until we actually address the nursing faculty shortage," Hunter said. "We do not give enough attention to the role of a nurse educator and how rewarding it is to be giving back to our profession and to be growing the future nurses of tomorrow."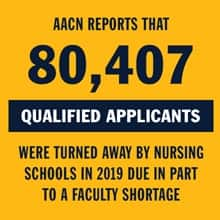 According to the AACN, the shortage of nurse educators is causing a serious problem in meeting the growing demand for nursing professionals in the healthcare field. The organization's report on 2019-2020 Enrollment and Graduations in Baccalaureate and Graduate Programs in Nursing revealed that 80,407 qualified applicants were turned away by nursing schools in 2019 due in part to a shortage of faculty (2020 AACN PDF source).
This shortage can be seen in academic and clinical institutions across the country as nursing schools are turning away students when nurses are most needed. In the AACN's 2019 Special Survey on Vacant Faculty Positions, 871 nursing schools surveyed reported a total of 1,715 vacant faculty positions (2019 AACN PDF source). The data found that the national nursing faculty vacancy rate was 7.9%, and 30% of the institutions reported one of the top reasons for these openings was the difficulty in finding qualified applicants.
Between the increase in nursing students and the high number of nursing faculty nearing retirement, the time is right to embark on a fulfilling career as a nurse educator. BLS reported an 22% growth in nurse educator roles by 2030 – one of the highest projections for postsecondary teachers.
Because of the national faculty shortage in nursing, Hunter said it's possible to receive a job offer prior to finishing your MSN. "You can get a commitment from a local college that says, 'we'll hire you ... with the condition that you finish your master's degree within a specific timeframe,' just because there is such a faculty shortage," she said. "But, for the most part, nursing program accreditation requires that every faculty member have a master's degree."
What is the Best Thing About Being a Nurse Educator?
A career in nurse education can be a rewarding experience. Another reason Hunter chose to enter this profession is that it allowed her to give back, using what she learned in her education and experience to train new nurses. "I reflect on the pros and cons of my education journey and take those lessons that I loved about my education or the things that I felt like could be better and have implemented all that into how I educate nurses at SNHU," she said.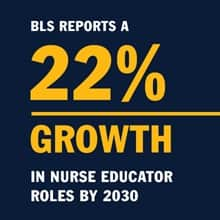 It's allowed her to form meaningful connections, too, and she stays in touch with her students even after they leave her classroom.
"One of the things I love about being a nurse educator is my relationship with students. Being a nurse educator is not just about teaching but also about being a role model. Sometimes I have students who struggle or feel like they're inadequate because they're adult learners and they're juggling their families and jobs and (are) also trying to complete their degree," Hunter said. "And so, not only do I feel like I'm teaching them, but I also feel like I'm serving as a role model and mentoring them through their program because really, they're my peers. I was able to do it and so can they."
In addition to the satisfaction that comes from passing on your expertise to the new and practicing nurses, weekly calendars differ. One of the reasons Hunter moved into nursing education was because she had four young children at home. Nursing education allowed her to trade her 12-hour shifts for a schedule more accepting of her family's needs.
"I loved precepting in my department, so that was kind of my motivation for looking into a nurse educator role as maybe this is something that I can do that would have a better schedule for a family," Hunter said.
If you still love working with patients, your new career as a nurse educator doesn't mean you need to give up your previous nursing duties altogether. Many educators teach part-time while still dedicating many hours a week to patient care and clinical practice, Hunter said.
She said most employers of nurse educators often encourage this continued professional development and connection to bedside care.
Nursing education may also be an unplanned but enjoyable pathway for many nurses. "Most often, I feel like someone does not go into (nursing) to be a nurse educator," Hunter said. "They actually find the calling later on within their career. It is my hope that nurses see that the nurse educator role is an amazing option. That somehow we can bring more attention to this speciality and the rewarding benefits of choosing to be a nurse educator."
Discover more about SNHU's MSN in Nursing Education: Find out what courses you'll take, skills you'll learn and how to request information about the program.
Rebecca LeBoeuf '18 is a writer at Southern New Hampshire University. Connect with her on LinkedIn.
Explore more content like this article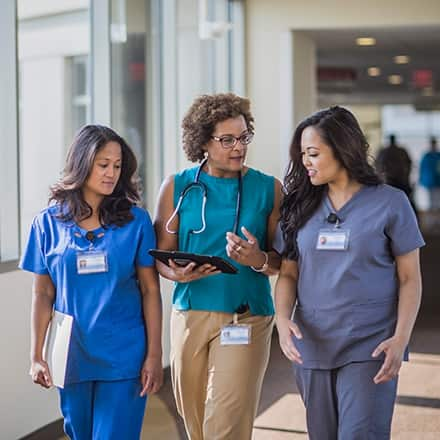 While nursing has always been a respected career, many people don't know that there are different levels of nursing degrees available, and there are several specialty areas to consider with each level. Nurses continuously develop skills, clinical knowledge and expertise throughout their careers.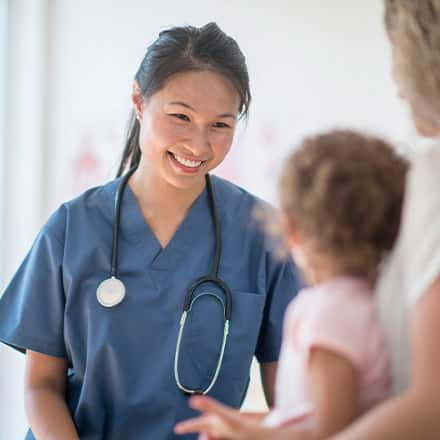 If you want to establish a rewarding nursing career, you're probably wondering what sort of degree you'll need. There are minimum educational requirements to qualify for the nursing licensure exam, and you may decide to gain additional credentials to help you advance in your role.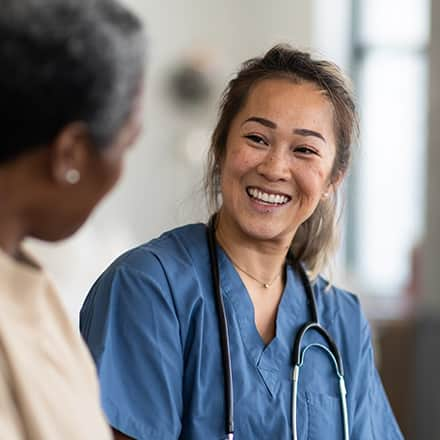 MSN stands for Master of Science in Nursing. This is a graduate degree that provides nurses the opportunity to further specialize in their chosen area of healthcare. The degree can also lead to a new specialization for nurses who are interested in taking their careers in a different direction.
About Southern New Hampshire University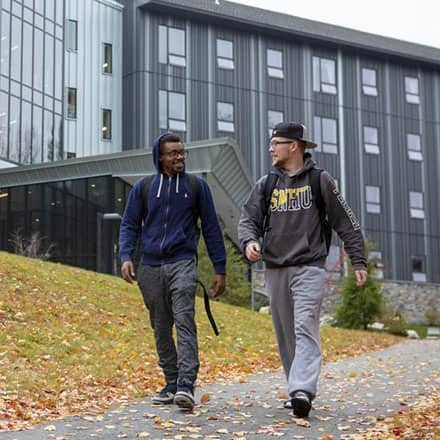 SNHU is a nonprofit, accredited university with a mission to make high-quality education more accessible and affordable for everyone.
Founded in 1932, and online since 1995, we've helped countless students reach their goals with flexible, career-focused programs. Our 300-acre campus in Manchester, NH is home to over 3,000 students, and we serve over 135,000 students online. Visit our about SNHU page to learn more about our mission, accreditations, leadership team, national recognitions and awards.