What are Credit Hours? The Building Blocks of Your College Diploma
When you enroll in a college degree program, you do so in hopes of opening doors to opportunities as you begin or advance your career. You want to cross that finish line sooner rather than later, but you may not realize what's involved to get you to that point.
College degrees are granted when you've earned the number of credit hours an institution has designated for that particular program, based on recommendations from an accrediting organization.
What are credit hours? How exactly are they determined?
According to the U.S. Department of Education, most universities in the U.S. award credit by the semester hour. And within those institutions, most courses are worth 3 credits. In creating a credit hour definition, the DOE describes a single semester credit hour as being 1 hour per week of class time and 2 hours of student preparation time.
Occasionally, some courses are worth more or fewer credits. For example, a once-a-week lab accompanying a science course may be worth 1 credit.
Semester Hour vs. Quarter Hour
Courses may also be worth a different amount of credits if they're based on a quarter-hour calendar, which isn't as popular as the semester hour calendar in the U.S. While the type of calendar your school operates on doesn't matter if you stay at the same school throughout your degree program, it's important to understand the implications if you transfer schools.
If you move from a college that uses one calendar to a school that uses another, you wouldn't have the same number of total credits, or the same amount of credits assigned to a course. Colleges use formulas to determine how the credits transfer, typically that one quarter hour equals 2/3 of a semester hour.
Credits by Degree Level
Each degree level requires a specific number of credits to graduate, commonly seen as:
Associate degree: 60 semester credits, or 20 classes
Bachelor's degree: 120 semester credits, or 40 classes
Master's degree: This varies – it typically is in the range of 30-40 semester credits or as many as 60 semester credits, depending on the program and the institution
It's important to note that the credits earned for an associate degree could be transferred into a bachelor's program; you shouldn't have to start your 120 credits from the beginning. If you transfer to a college that has instituted a guided pathway for a seamless transition, have a conversation with your admission counselor or academic advisor about your credits. The university's support team will want to work with you so that most or all of your 60 credits are brought into your bachelor's program, saving you time and money.
Going to graduate school is different, however. Earning your master's degree means starting a new program, therefore you'll be earning completely different credits than what you completed for your bachelor's work.
How are Credits Distributed Within a Degree Program?
In undergraduate programs, credit hours are oftentimes split into 3 categories: general education requirements, program requirements and free electives.
While general education courses (or "gen eds") are usually similar across programs within an institution – these include standard English, STEM, humanities and social science classes – the number of free elective credits will differ. This is because program requirements are vastly different across degree programs due to the outcomes they need to meet. More program requirements can mean fewer free electives, and vice versa.
Graduate coursework is different. Because undergraduate work is complete – meaning a student has already attained a well-rounded education – students are able to use this level of education to hone in on a particular interest or career path. All credits in a graduate program are typically just the program requirements.
Still Have Credit Hour Questions?
If you're still confused about credit hours and what they mean in terms of your education and career goals, talk to your admission counselor or academic advisor. The support service teams at your university can clarify how many credits you've already earned, what courses you should register for to earn credits toward your degree requirements and how many credits you have left to earn.
Deidre Ashe '18G is a copywriter in higher education. Connect with her on LinkedIn.
Explore more content like this article
How to Study: 9 Study Tips to Boost Learning
March 27, 2020
Once you've determined what to study in college, the challenge becomes how to study effectively. Luckily, there are plenty of science-backed study habits that can help you boost your learning, improve retention and help you succeed in your degree program.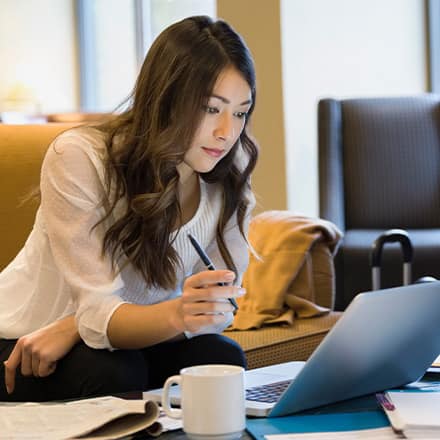 What is a Scholarly Source?
March 26, 2020
If you're not sure how to identify a scholarly source when conducting research, rest assured that you're not alone. Here are some important clues and techniques to help you identify which sources are credible, academic, and above all, scholarly.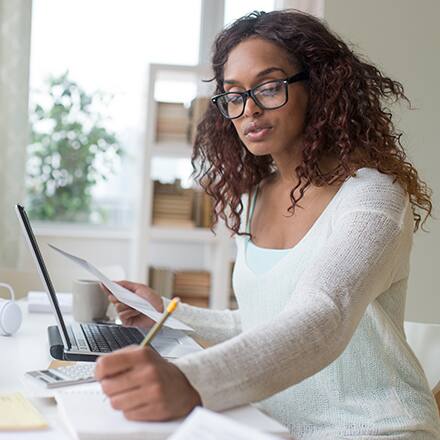 How to Get a Master's Degree
March 25, 2020
Interested in starting a new career or advancing in your current field? Boosting your career potential is one of the benefits of a master's degree. See yourself succeed by exploring how to get a master's degree, from the admission process to master's degree requirements for graduation.