How to Transfer Colleges: Questions to Ask Before Making Your Decision
If you've thought about transferring colleges, you're not alone. According to a 2015 National Student Clearinghouse Research Center study, more than a third of students transfer credits to another institution.
Whether you want to enroll at a more affordable university or change your degree program, attending a different college can be a big decision - but it can also be a better one. Many institutions are well prepared to handle transfer students and their needs.
Will My Credits Transfer?
Each school determines if the classes you've taken at another educational institution will qualify for transfer of credit. However, if you've attended an accredited school and your grades meet the criteria, your previous coursework may be eligible for a credit transfer. To best use earned credits and spend less to finish your degree, you'll want to research all of your program options.
If you've changed programs in the past, you may want to seek out programs that help you earn a degree in the shortest amount of time, maximizing the credits you have earned elsewhere. It could mean opting for a transfer-friendly Business or General Studies degree that permits students to, in many respects, fashion their degree to match their interests and transferred credits.
Robyn Simpson is one such student who learned how to transfer colleges seamlessly. As a single mother who also helps take care of her disabled mother, "I needed to find a university that would transfer my current coursework without taking a huge loss in credits," she said, ultimately enrolling in the BA in General Studies program.
Also, many colleges accept credit from exams, such as AP, CLEP and DANTES. If you've previously taken these exams, request that they are considered in your transfer credits.
Are There Benefits to Transferring Colleges?
As a transfer student, there are significant factors to consider, such as program availability and cost. If your program at your current school is not what you hoped for, or if you've decided to change majors, then transferring to a different college can make a lot of sense. Likewise, you may consider researching colleges that offer more affordable courses, and that could influence your decision enough to make the switch.
Regarding programs, you'll want to ensure the schools you're eyeing have degrees that meet your needs and will take you where you want to go. Research aspects such as curriculum, outcomes and career possibilities to make sure the program is the right fit for you and your aspirations.
You'll want to look for a college with a wide breadth of programs, and one that has options for specialization. If you're interested in Information Technology, for example, you can take it a step further with concentrations, such as those in database management or cyber security.
Concentrations can be found in many online programs, from business to history and criminal justice to psychology. The bonus of a concentration can give you a leg up on the competition in the job market.
The other major variable is cost. While earning your degree is an excellent investment, the price tag can vary greatly from school to school. It's important to compare colleges that make sense for your budget.
As a new dad, Morgan Anderstrom '15 knew he had to buckle down and earn his bachelor's. "After doing some research, SNHU topped my list as a school that is affordable and well respected," he said. Also, his employer offered a tuition reimbursement program, making the decision to choose Business Studies with a Concentration in Business Finance a no-brainer.
Other cost-cutting measures to research at schools include financial aid, military tuition assistance and benefits through employers and community colleges.
Should I Consider a Traditional or Online College?
Long-established college campuses work well for many students. Steeped in tradition, they offer younger students a well-rounded residential experience filled with sports, dorm life and face-to-face relationships with classmates and instructors.
But college doesn't come in a one-size-fits-all package. Today, more than one-third of undergraduate students are older than 25, and that number is projected to grow. If you're a busy adult learner with a career and family, enrolling in online classes is a practical solution. Courses and assignments can fit around your schedule, and the support systems in place will help set you up for success, no matter where you are.
A number of universities offer both. SNHU's traditional brick-and-mortar location was founded in 1932, and it continues to serve more than 3,000 students at its Manchester, N.H., campus. Its online division has a similarly lengthy history, dating to 1996 and now educating more than 70,000 students. Many students prefer to attend classes through an institution with a longtime proven record.
Samantha Fisch '14 attended two traditional campuses that weren't the right fit. After taking time off from classes, she decided to apply to an online program, which worked out "amazingly." She graduated with her Bachelors in Psychology, "all while working my full-time job and giving full effort to my course load," she said.
How Important is Accreditation?
Accreditation is crucial - to both colleges and future employers. Attending an unaccredited institution can lessen the chances that your coursework will be eligible for a credit transfer should you decide to switch schools.
To better understand how to transfer colleges to an institution that provides a quality education, you'll need to ask your admission counselor for the school's accreditation information. You'll want to learn how accepted the accreditation is, as well as if the university holds specialized accreditations, such as those for certain subject areas. You can research accreditations yourself at the Council for Higher Education Accreditation (CHEA) or the U.S. Department of Education websites.
Learn more about the importance of accreditation.
How to Transfer Colleges Successfully
Remember, ask questions. The admission team at any school should be happy to help answer any of your concerns regarding how to transfer. Colleges deal with many transfer students each year and will have the answers readily available for you. Attending a university that meets your needs - better fits your budget, understands transfer students, can fit around your schedule and is accredited - should lead to a more positive outcome in the journey for your degree.
Deidre Ashe is a copywriter in higher education. Connect with her on LinkedIn.
Explore more content like this article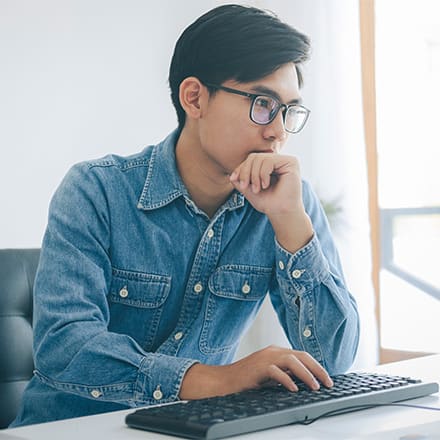 October 15, 2021
Generally taking only two years to complete, an associate degree provides foundational academic knowledge and technical expertise for a variety of career fields without the time and financial investment of a four-year degree.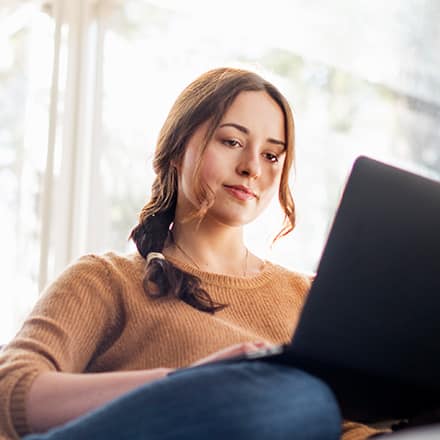 October 13, 2021
Choosing the right MA degree is a matter of your current accomplishments – academic and professional – and your goals for the future. Which MA degree is right for you will depend on your current career and where you want to go from here.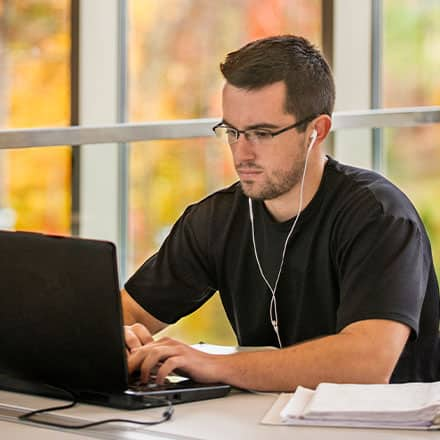 October 12, 2021
There's a clear benefit to getting an associate degree. Workers with an associate degree had median weekly earnings of $862, $132 more than people with a high school diploma alone, according to BLS.