Why It Pays to Advance from an Associate to Bachelor's Degree
It pays to advance from an associate degree to a bachelor's degree because a bachelor's degree is more desirable, and often required, by many employers. That reality is reflected in a lower unemployment rate and higher average wages for those with a 4-year degree, compared to those with an associate degree.
---
When Tony Bartczak applied to become a quality engineer at his company in 2013, he was disappointed to learn that he wouldn't be eligible for the position. Despite 20 years of experience in quality assurance, the position required a bachelor's degree and Bartczak did not have one.
"That was the kick in the pants that I needed to go back to school," Bartczak said.
Bartczak, who is just shy of his 60th birthday, started taking courses at Southern New Hampshire University (SNHU) in 2013, and earned his Associate of Science in Business Administration in 2016. Now, he is just a few courses away from moving from an associate to a bachelor's degree in project management, an achievement he believes will help him advance his career before retirement.
Bartczak's experience is not unique. In today's competitive workforce, a growing number of jobs require an advanced education. If you're looking to further your career – and perhaps boost your earning potential – it pays to advance from an associate to a bachelor's degree.
The Difference Between Bachelor's and Associate Degrees
The most basic difference between a bachelor's degree and an associate degree is the time it takes to complete the degree program. Associate degrees are typically 2-year programs, while bachelor's degree programs are typically 4 years and delve more deeply into the area of study.
Because of the shorter timeframe, associate degrees are often more affordable than bachelor's degree programs. If you're just beginning your higher education journey, an associate degree can serve as an introduction to higher education and provide a key stepping stone to a 4-year degree.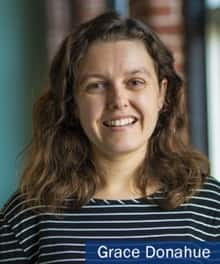 "A bachelor's degree can provide a greater depth of knowledge in a field, alongside general education courses that teach students transferable skills," said SNHU career advisor Grace Donahue. "Certain careers and employers place an emphasis on a bachelor's degree rather than an associate because it can offer greater long-term flexibility for students and show that they have the ability to learn new skills over time."
While there are many job opportunities available for workers with associate degrees, a bachelor's degree can certainly give a job applicant a competitive edge, said SNHU career advisor Peter Bartell.
This competitive edge is especially important in today's highly educated workforce, as more U.S. workers are earning 4-year degrees than ever before and more jobs require a bachelor's degree or higher.
Advancing Careers with a Bachelor's Degree
According to a 2017 U.S. Census Bureau report, 33.4% of American adults have a 4-year college degree - the highest level ever measured by the bureau and a sharp increase from the 28% of Americans who had a college degree just 10 years earlier.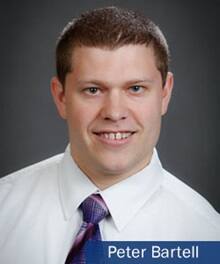 Similarly, a growing number of U.S. employers are looking for workers with a 4-year degree. By 2020, 65% of all jobs will require postsecondary education, with 35% requiring at least a bachelor's degree, according to a report from Georgetown Public Policy Institute's Center on Education and the Workforce.
In this competitive hiring environment, many workers are finding that it pays - literally - to advance from an associate degree to a bachelor's degree. According to data from the U.S. Bureau of Labor Statistics (BLS), workers with at least a bachelor's degree experience lower levels of unemployment and have higher weekly earnings than those with an associate degree.
Unemployment rates for workers with an associate degree were 3.4% in 2017, compared to just 2.5% for workers with a bachelor's degree, according to BLS data. Median weekly earnings were also higher for bachelor's degree holders, at $1,173 compared to just $836 for associate degree holders - a difference of more than $17,000 over the course of a year.
Bartczak said he's hopeful he'll experience this kind of career growth when he completes his bachelor's degree. He's worked toward his degree while working full-time and balancing family obligations, but said the hard work has paid off in helping him move forward in his career even after decades in the industry.
"I am confident that when I complete my bachelor's degree that more opportunities will surely be available to me," he said. "Personally, it has helped me grow and has boosted my confidence that I can overcome obstacles and keep moving forward. I am very proud of my 3.8 GPA thus far."
I Have My Associate Degree - Now What?
Transferring an associate degree to a bachelor's degree can be a daunting prospect, especially if you're working full-time and balancing family obligations. If you want to make the move from an associate degree to a bachelor's degree, there are a few things you should consider first.
"Absolutely do your research," Donahue said. "The internet offers us access to so many tools that can help you as you explore possible degrees and outcomes. Explore tools like LinkedIn, the Bureau of Labor Statistics, O*Net and Glassdoor. Most importantly, I recommend that all students speak to as many people as they can about their possible interests and complete informational interviews with family, friends and co-workers to understand what pathways are recommended for certain career outcomes."
Luckily, there are many options in today's higher education world that make moving from an associate degree to a bachelor's degree easier. Many associate degree credits transfer directly to a bachelor's degree program, fast-tracking your ability to earn a four-year degree. SNHU even partners with community colleges around the country to seamlessly transfer credits from associate and bachelor degree programs. Online bachelor's degree programs allow you to work at your own pace and complete your coursework around your schedule at work and at home.
By earning a bachelor's degree you'll be on your way to advancing your career and boosting your earning potential throughout your lifetime.
"There are definitely more opportunities for graduates with a bachelor's degree," said Bartell. "Once (an employee is) on board, it's easier for department managers to justify promotions for someone that has a bachelor's degree versus someone that has less... I always recommend a bachelor's degree at least just for monetary and job prospect purposes."
Explore more content like this article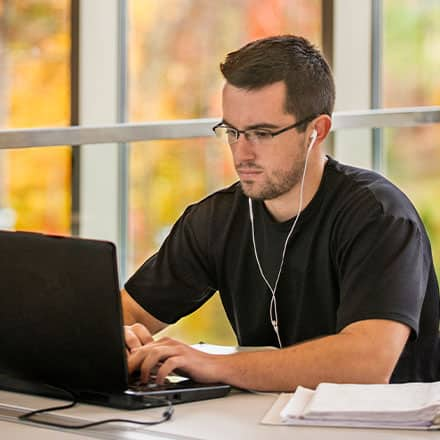 October 22, 2021
There's a clear benefit to getting an associate degree. Workers with an associate degree had median weekly earnings of $862, $132 more than people with a high school diploma alone, according to BLS.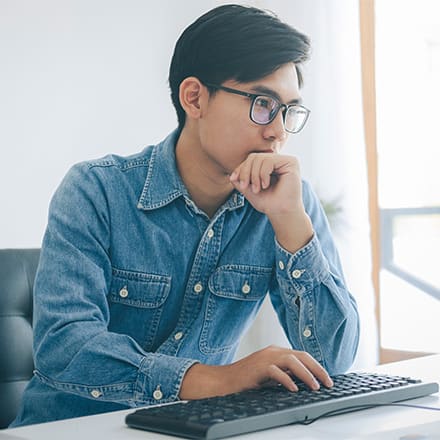 October 15, 2021
Generally taking only two years to complete, an associate degree provides foundational academic knowledge and technical expertise for a variety of career fields without the time and financial investment of a four-year degree.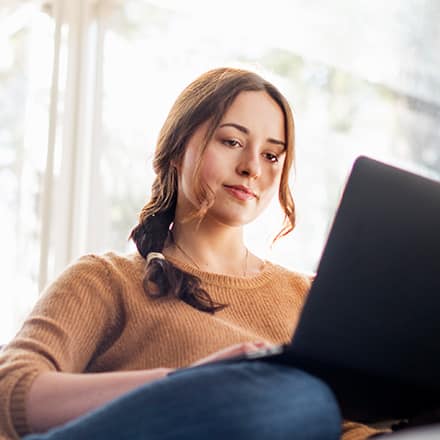 October 13, 2021
Choosing the right MA degree is a matter of your current accomplishments – academic and professional – and your goals for the future. Which MA degree is right for you will depend on your current career and where you want to go from here.