How Many Credits Do You Need to Graduate College?
The amount of credits needed to graduate from college varies by degree level. You will typically need to earn 60 credits for an associate degree, 120 credits for a bachelor's degree and 30-60 credits for a master's degree.

Understanding the numbers
When reviewing job growth and salary information, it's important to remember that actual numbers can vary due to many different factors — like years of experience in the role, industry of employment, geographic location, worker skill and economic conditions. Cited projections do not guarantee actual salary or job growth.
The number of credits needed to graduate from college depends on what degree you want to earn. Each degree has a different credit requirement, takes a different length of time to complete and presents different opportunities for the focus of study and career advancement.
There are a lot of things to consider when earning your college degree. For example, is the time it takes to earn a degree a primary factor? Are you concerned about the overall cost? Do you have any credits you can transfer? When deciding on which degree you should earn, having a solid understanding of what your options are will help you choose what's best for you.
How Many Credits Do You Need for an Associate Degree?
An associate degree is typically required for entry-level professional positions. Some associate degree programs are tailored specifically to a career field, while others have a broader base of study. An associate degree is also a perfect stepping stone if you ever want to earn your bachelor's degree.
Associate degrees are usually 60 credits or around 20 courses. This degree usually takes two years to complete. Courses in an associate degree program are focused on general education to prepare you for a bachelor's program, as well as courses teaching more specific knowledge if you're studying to enter a particular field.
For example, an Associate of Arts in Liberal Arts provides a broader academic base than an Associate of Science in Accounting, which will have courses specifically chosen to prepare you for working in a financial department or an accounting position. However, whether general or career-specific, you'll still need around 60 credits to graduate with an associate degree.
The 60 credits you earn from an associate degree program can be transferred to a bachelor's degree, drastically reducing the time it takes to complete a bachelor's program.
How Many Credits Do You Need for a Bachelor's Degree?
A bachelor's degree may be your education goal from the start or the follow-up to an associate degree you've already earned. The U.S. Bureau of Labor Statistics (BLS) determined many career fields, especially competitive fields, such as those in the information technology (IT) field, require a bachelor's degree. Additionally, BLS found 179 occupations that have an entry-level education of a bachelor's degree.
A bachelor's degree is 120 credits, which is around 40 courses. Typically, earning a bachelor's degree takes four years, but depending on your previous education and whether you're a full- or part-time student, it may be a shorter or longer length of time. You may also transfer earned credits from courses you've previously completed, such as those in your associate program.
Bachelor's degree programs are designed to prepare you to enter a particular field. Some bachelor's programs offer you the additional option of studying in a specific concentration. Degree concentrations are specializations within a field of study. For example, if you're earning a bachelor's in psychology, you can concentrate on topics like addiction, mental health or child and adolescent development. Similar to a concentration is an academic minor — a way to specialize in an area outside of your major. Adding a minor or concentration to your bachelor's degree allows you to learn more specifically about the area in which you're aiming to have a career.
If you've completed your bachelor's degree and are still looking to continue to grow your knowledge, a master's degree could be your next step.
How Many Credits Do You Need for a Master's Degree?
If you're looking for upward mobility in your career field, earning a master's degree — or even a graduate certificate — can be helpful when it comes time to ask for a raise or promotion. Some employers may offer to help with tuition as an employment benefit in order to retain valuable employees.
Usually, a master's degree will take 1-2 years of full-time study to complete, but the number of credits required varies depending on your field of study and your experience in the area. Most master's degree programs require 30-60 credits. For example, a master's in psychology is 36 credits, while a master's in clinical mental health counseling is 60 credits.
Can You Transfer Credits Into a Degree Program?
If you've taken college courses before, you may be able to transfer those earned credits into a new degree program. For example, at Southern New Hampshire University (SNHU), you can transfer up to 45 credits toward an associate degree, 90 credits toward a bachelor's and 12 credits toward a master's.
Could you have up to 75% of your program done by the time you start at SNHU? Here's how you can find out:
Complete the free 5-minute online application. There's no obligation after filling it out.
Get your transcripts requested — for free. Chat with an admission counselor, and we'll request your transcripts on your behalf.
Receive your free evaluation. Soon after all your transcripts are in, you'll get your official evaluation. It will show you what was transferred in — and what classes you need to complete.
You could even have credits from certifications or prior experiences that are transferrable into a degree program. For example, Microsoft offers a 365 fundamentals exam, and if you receive a qualifying score, it could count toward your transferrable credits. So, bring up any prior experiences with an advisor to see if you have credits available to transfer.
Earn Credit Toward a Successful Future
BLS keeps track of weekly earnings and unemployment rates compared to education levels. Year after year, BLS has found higher education attainment has led to higher weekly wages and lower unemployment.
While education takes commitment, time and money, earning a degree at any level can be advantageous for you and your career.
A degree can change your life. Find the SNHU online degree that can best help you meet your goals.
Ashley Wallis '16 is an Army veteran and writer with a Bachelor of Arts in English Language and Literature from Southern New Hampshire University. She is currently living in the Denver area. Find her on Twitter @AshDWallis.
Explore more content like this article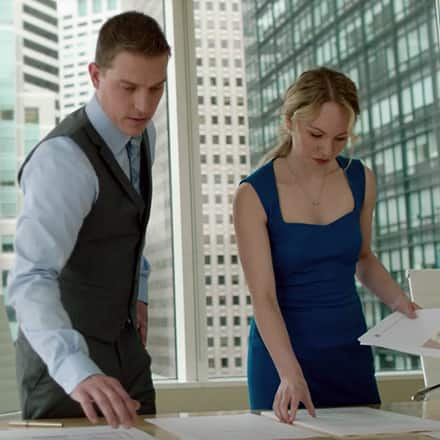 A master's degree comes after a bachelor's degree and is typically a two-year academic program that allows you to specialize in a subject area of your choice. Some common types of master's degrees you can choose from include: Master of Arts, Master of Science and Master of Business Administration.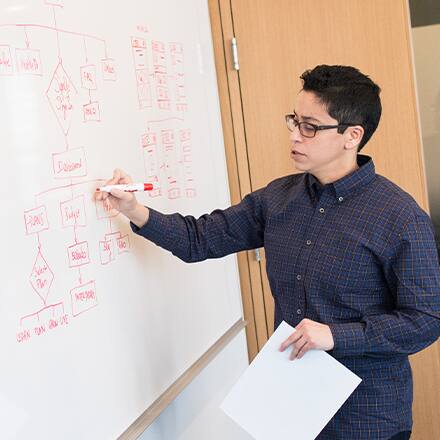 Everyone has a different style of learning. Through understanding the styles of study and note-taking that suit you best and knowing about different strategies for activating your learning, you can maximize your learning experience with formal education, and in all areas of life.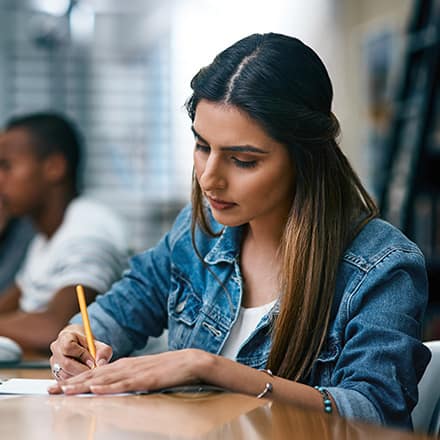 If you're thinking about earning a degree, you'll need to consider how to pay for college. For many, that can involve student loans. A student loan is money you can borrow from the U.S. Department of Education or a private organization to pay for college and repay later with interest.
About Southern New Hampshire University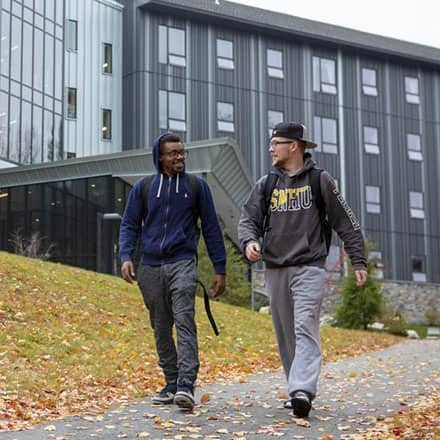 SNHU is a nonprofit, accredited university with a mission to make high-quality education more accessible and affordable for everyone.
Founded in 1932, and online since 1995, we've helped countless students reach their goals with flexible, career-focused programs. Our 300-acre campus in Manchester, NH is home to over 3,000 students, and we serve over 135,000 students online. Visit our about SNHU page to learn more about our mission, accreditations, leadership team, national recognitions and awards.