How Many Credits Do You Need to Graduate College?
You usually need 60 credits to graduate college with an associate degree and 120 credits to graduate with a bachelor's degree. The number of credits you need to earn a master's degree can vary depending on your program.
The number of credits it takes to graduate college greatly depends on the degree you want to earn. Each degree has a different credit requirement, takes a different length of time to complete and presents different opportunities for focus of study and career advancement.
There are a lot of things to consider when earning your college degree. Is the time it takes to earn a degree a primary factor? Are you concerned about the overall cost? When deciding on which degree you should earn, having a solid understanding of what your options are will help you decide what's best for you.
How Many Credits for an Associate Degree?
An associate degree is typically required for entry-level professional positions in any industry. Some associate degree programs are tailored specifically to a career field while others have a broader base of study. An associate degree is also a perfect stepping stone for someone wanting to earn their bachelor's degree further down the road.
An associate degree is usually 60 credits or around 20 courses. This degree usually takes 2 years to complete. Courses in an associate degree program are focused on general education to prepare you for a bachelor's program as well as courses teaching more specific knowledge if you're studying to enter a particular field. For example, an Associate of Arts in Liberal Arts provides a broader academic base than an Associate of Science in Accounting, which will have courses specifically chosen to prepare a student for working in a financial department or an accounting position. Whether general or career-specific, you'll still need around 60 credits to graduate with an associate degree.
How Many Credits for a Bachelor's Degree?
A bachelor's degree may be your education goal from the start or the follow up to an associate degree you've already earned. The Bureau of Labor Statistics (BLS) determined many career fields, especially competitive fields, such as information technology, require a bachelor's degree. The BLS also found 174 occupations as typically requiring an employee to have a bachelor's degree to break into the field.
A bachelor's degree takes 120 credits, which is around 40 courses. Typically, earning a bachelor's degree takes 4 years, but depending on your previous education and whether you're a full- or part-time student, it may take a shorter or longer length of time. You may have earned credit through other courses you've previously taken or certifications.
Bachelor's degree programs are designed to prepare a student to enter a particular field. Some bachelor's programs offer students the additional option of studying in a specific concentration. Degree concentrations are specializations within a field of study. If you're earning a bachelor's in psychology, you may want to take courses that focus on addiction, mental health or child and adolescent development. Adding a concentration to your bachelor's degree allows you to learn more specifically about the area in which you're aiming to have a career.
How Many Credits for a Master's Degree?
If you're looking for upward mobility in your career field, earning a master's degree – or even a graduate certificate – can be helpful when it comes time to ask for a raise or promotion. Some employers may even offer to help with tuition as an employment benefit in order to retain valuable employees.
Usually a master's degree will take 1-2 years of full-time study to complete, but the number of credits required varies depending on your field of study and your experience in the field. Most master's degree programs require 30-60 credits. For example, a master's in psychology is 36 credits, while a master's in clinical mental health counseling is 60 credits.
Earn Credit Toward A Successful Future
The BLS keeps track of weekly earnings and unemployment rates compared to education levels. Year after year, the BLS has found higher education attainment has led to higher weekly wages and lower unemployment. While education takes a commitment of time and money, earning a degree at any level is more advantageous than not having a degree at all.
Ashley Wallis is an Army veteran and writer with a BA in English Language and Literature from SNHU. She is currently living in the Denver area. Find her on Twitter @AshDWallis.
Explore more content like this article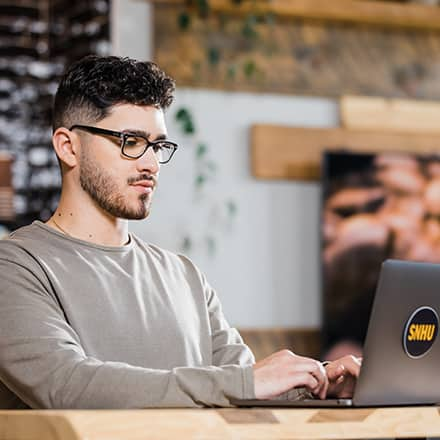 December 28, 2021
If going to college is a goal of yours, but attending classes in person just doesn't seem optimal, taking college classes online is a way to boost your education while balancing your other priorities. Here are 15 misconceptions about online college courses that may be on your mind.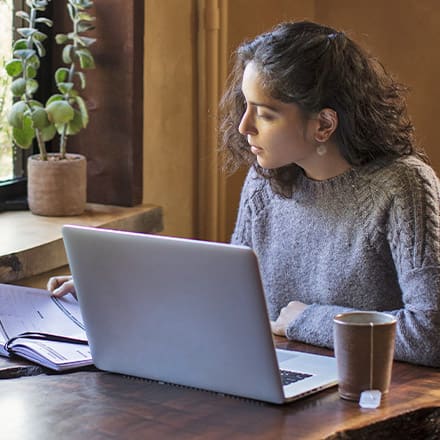 December 15, 2021
Bachelor's degree and master's degree programs differ in the number of credit hours required and in their depth of content focus. A master's degree can build upon the skills you learned in your bachelor's degree and help you advance your career in many fields.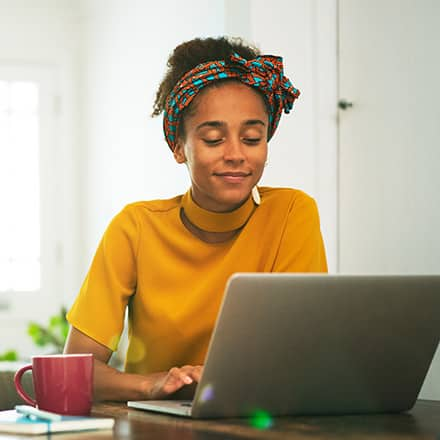 December 13, 2021
Your personal preferences, the time and resources you can put toward your coursework and any credits you've already earned are all factors that will impact how quickly you can reach your educational goals. An online bachelor's degree program can help you fit your learning into a busy schedule.