Talent Recognized: SNHU Adjunct Awarded California Arts Council Grant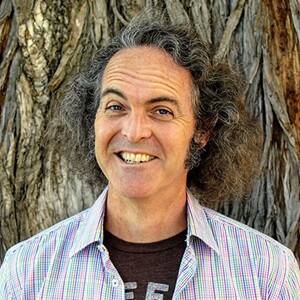 Larry Burns, a humanities adjunct at Southern New Hampshire University (SNHU), is currently at work on an innovative new project — a site-specific art experience fusing advocacy, creativity and collaboration to inspire new possibilities for a community's future.
In July, Burns was awarded a year-long grant from Creative Corps Inland Socal, an initiative from the California Arts Council (CAC). According to Creative Corps Inland Socal, these grants aim to support artists and organizations working on creative projects that promote causes like environmentalism, social equity and public health.
In this spirit, Burns is developing "Making Refuge," an interactive exhibit focused on engaging participants to build house-like structures out of toys and discarded materials like cardboard.
"With an idea that all people and ideas and ways of being deserve a place of refuge, this project aims to address the area's civic engagement, social justice and environmental pollution," Burns said.
"Making Refuge" takes a hands-on, community-focused approach while building on folk-art practices like reducing and reusing, ultimately culminating in a 3-D visual exhibition.
From February to June 2023, Burns had a similar exhibit on display at Riverside Art Museum in Riverside, California, but "Making Refuge" is much larger scale.
The final exhibit will feature dozens of pieces laid out in a neighborhood grid, with each structure approximately the size of a shipping box. Individually, every piece will represent a safe space for an idea, being or object.
"Once assembled, observers will be able to walk through this imaginary 3-D map envisioning what the empty lot could be developed into to better serve real needs," Burns said.
Burns teaches in SNHU's First-Year Experience general education program, including courses like Self, Society, and Humanities; Perspectives in Humanities and Applied Humanities.
About Southern New Hampshire University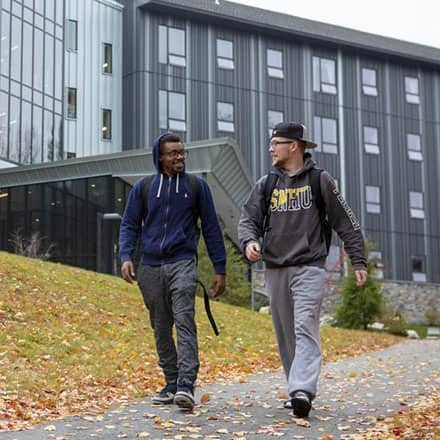 SNHU is a nonprofit, accredited university with a mission to make high-quality education more accessible and affordable for everyone.
Founded in 1932, and online since 1995, we've helped countless students reach their goals with flexible, career-focused programs. Our 300-acre campus in Manchester, NH is home to over 3,000 students, and we serve over 135,000 students online. Visit our about SNHU page to learn more about our mission, accreditations, leadership team, national recognitions and awards.