Build Enduring Skills Through Your General Education Courses
You're pursuing a degree to transform your future, and we believe in empowering you with the confidence to tackle whatever comes next.
Today, being successful in your career requires more than industry knowledge — it takes effective communication, critical thinking, creative problem-solving and decision-making skills.
That's why we've redesigned our general education program, called The Commons, to provide you with the knowledge, tools and skills that can help you thrive in multiple facets of your life and career.
Academic Achievement
Gain foundational knowledge that sets you up for success throughout your studies.
Career Success
Learn highly applicable skills that translate across professional environments.
Global Citizenship
Identify ways to contribute meaningfully and positively to the world in life and work.
Why "The Commons"?
Our general education program is called The Commons because it offers a core academic experience for all undergraduate students. You'll develop a common set of skills that will help you succeed at SNHU — no matter which program you pursue. And those same skills will be applicable throughout your personal and professional life.
What You'll Learn
Through your general education courses, you can develop a wide range of skills that are crucial for success in both your SNHU classes and the workplace. Some key learning outcomes include:
Communication and collaboration. Practice sharing your ideas and working with others in different situations.
Decision-making. Learn how to create informed, ethical solutions to complex problems.
Intercultural fluency. Discover how to navigate working with people with different perspectives and backgrounds.
Using theoretical and practical tools. Learn how to use both big ideas and real-world skills to solve problems and make decisions.
Simply put, these general education classes can help you develop your ability to reason, think critically and communicate effectively across disciplines through a variety of learning experiences.
Course Structure
The Commons is a comprehensive general education curriculum structured around three key categories:
1. Cornerstone Courses
Start your journey by immersing yourself in general education courses that introduce you to fundamental knowledge. These courses will help you understand the basic ideas and concepts that are the building blocks of your education. From writing and math to online learning, cultural awareness and sustainability, you'll gain a well-rounded educational experience.
2. Exploration Courses
Expand your horizons and embrace your civic responsibilities with our range of exploration courses. These courses instill the values and knowledge required to be an engaged individual, both locally and globally. Delve into subjects like Ethical Decision-Making and Problem-Solving, Diverse Historical Narratives, and STEM and the Scientific Mindset.
3. Culmination Courses
Our culmination courses provide you with an exciting opportunity to explore the interconnections between productive citizenship and a variety of fields of study. By bridging academic disciplines, these courses enhance your understanding of how different areas of knowledge contribute to a well-rounded education.
Empowering Your Academic Journey
The Commons is more than just a general education program — it's a transformative experience that prepares you for a meaningful and successful college career. Our primary goal is to empower you with the tools and abilities to become an effective critical and creative thinker, as well as a confident decision-maker.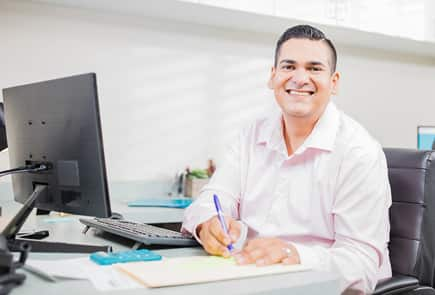 Your Path to Career Success
At SNHU, we believe that your success is not limited to the classroom. The Commons prepares you to positively contribute to society, both during your academic journey and throughout your career. By developing enduring skills – such as reasoning, critical thinking, and effective communication – you'll excel not only in your SNHU classes but also in the workplace.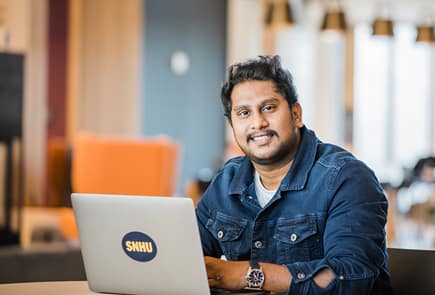 Inspiring Global Citizenship
As part of SNHU's mission of supporting justice, equity, diversity and citizenship, The Commons also seeks to give deeper meaning and value to your academic pathway. We believe building a more just and equitable society is a cornerstone of education. The Commons breathes life into this vision, helping you not only prepare yourself for success, but inspiring you to positively contribute as a global citizen.
See the full curriculum for online general education courses in our academic catalog.
Frequently Asked Questions
What is the purpose of general education?
General education courses are designed to give you a broad foundation of knowledge across various disciplines. They serve a valuable purpose in providing a well-rounded education, exposing you to diverse disciplines and developing critical thinking skills.
If you're undecided about your career path but know you want to go to college, taking general education classes is a great way to start your degree program. These courses could be sources of inspiration as they expose you to new ideas and possible fields of study, helping you get on the right track for your college degree and career goals.
What are the easiest general education courses in college?
Gen eds are usually introductory-level courses, but whether a general education course is easy or difficult may depend on various factors, including the specific courses you take, your background knowledge and your individual strengths and interests. The goal of a general education curriculum is to expose you to a wide range of skills and subjects, so there will naturally be areas that you find easier and those that are more challenging.
What is an example of a general education class?
General education classes can vary from university to university, but overall, they are designed to set students up for success in their undergraduate studies. These 100- and 200-level courses cover many subjects across the humanities, English, math, philosophy, sciences, social sciences and beyond.
Some examples of gen eds at SNHU include:
IDS-105: Cultural Awareness and Online Learning
HUM-102: Self, Society, and the Humanities
ENG-130: Foundations of Written Communications
MAT-126: Mathematical Reasoning for Modern Problem Solving
PHL-218: Ethics in Global Society
SCI-260: STEM Principles and Problem-Solving
SCS-260: Social Issues and Decision Making
Can you transfer in your general education credits?
Yes, general education credits completed at accredited universities are likely to transfer because they cover foundational knowledge. But know that it is ultimately up to your new school to decide how your credits will transfer.
At Southern New Hampshire University, you can transfer up to 45 credits toward your associate degree — such as our online AA in Liberal Arts — and up to 90 credits toward your bachelor's degree, including our transfer-friendly online BA in General Studies.
If you've already taken courses covering general education, you may find that they transfer well at SNHU. This gives you the ability to focus on major core courses instead of having to retake foundational courses. You'll receive a free transfer credit evaluation before enrolling so you can see exactly how your credits will transfer.
Does everyone take the same general education courses?
While there may be some variation in students' general education pathways, you'll likely find yourself taking at least some of the same required gen ed courses as other undergraduate students.
When you enroll at SNHU online, general education courses will be suggested to you based on your academic experience and field of study. If you have questions about your gen ed pathway, you can speak to your admission counselor or academic advisor.
What is the difference between general education and regular education?
General education courses are part of a student's "regular" education and provide a foundation of skills and knowledge that can serve them throughout their academic career.
Students often take their general education courses at the start of their undergraduate journey, but they are not always required to. Individual pathways can vary — especially for students with transfer credits from previous colleges. If you have transfer credits when applying to SNHU, you'll receive a comprehensive transfer credit evaluation that outlines how your credits transfer. If you have already covered parts of the general education coursework previously, your transfer credit evaluation will show which credits you are not required to take at SNHU.
What are the benefits of general education courses?
General education courses lay the groundwork for developing essential academic and career skills, enabling students to develop a set of skills beyond what's found in their major. This can include communication, critical thinking and analytical skills that hold value in a rapidly changing workforce.
What is the value of general education?
While they may not be as specialized or technical as major-specific courses, general education classes can set the stage in the beginning of your college experience and help you build soft skills and general knowledge across multiple disciplines. The skills and knowledge you gain in these courses are transferable, proving valuable no matter where your career takes you. And with technology transforming many workplaces, the enduring skills provided through general education courses may be more valuable than ever.
What classes can boost your GPA?
A low GPA may negatively affect the progress of your studies. You may need to boost your GPA to take higher-level courses, retain scholarships or financial aid, meet graduation requirements or get into graduate school.
The best way to improve your GPA is to work on your confidence and motivation. You may be able to do this by enrolling in classes that play to your strengths. Take some time to meet with your advisor to look at your course load, degree program progress and upcoming courses. They can help you take classes that you'll excel at while meeting the requirements of your program.
If your GPA is low and you haven't already completed your general education courses, you may consider taking them next term. Because gen ed courses are designed to provide foundational knowledge, they can be a great way to start your degree on the right foot. These intro courses (usually 100 and 200 level) often cover fundamental concepts and may not require extensive prior knowledge or technical skills. Kicking off your college degree program with general education classes could help you build confidence and motivation in your studies.