SNHU Psychology Professor Featured in Wall Street Journal
Can you spend a whole day without your smartphone? What if you ditched it altogether? What kind of impact would that have on your career?
Southern New Hampshire University (SNHU) psychology professor Dr. Peter Frost was recently featured in a Wall Street Journal article exploring that idea, encouraged by child and family therapist Jenny Wise Black. But Frost suggests less drastic measures to alleviate the very real impacts that come from the attachment we have to our devices.
Frost's research has found young adults use their smartphones for about one-third of their waking hours. He recommended, among other things, more actively limiting your screen time rather than tossing your iPhone in the trash bin.
"Smartphone technology has pervaded most career cultures," he told the paper. "I can only see phone ditching as a last resort."
Frost has taught at SNHU for two decades and is a subject matter expert in cognitive and forensic psychology. He conducts research along with students that has resulted in publications and conference presentations on the lingering effects of smartphone use on cognition and the ability of people to judge the time spent using their smartphones.
Read more about the impact of smartphones and technology, as well as Frost's recommendations.
About Southern New Hampshire University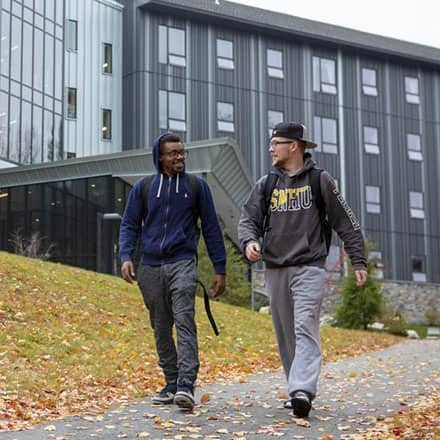 SNHU is a nonprofit, accredited university with a mission to make high-quality education more accessible and affordable for everyone.
Founded in 1932, and online since 1995, we've helped countless students reach their goals with flexible, career-focused programs. Our 300-acre campus in Manchester, NH is home to over 3,000 students, and we serve over 135,000 students online. Visit our about SNHU page to learn more about our mission, accreditations, leadership team, national recognitions and awards.