Earn Your Forensic Psychology Degree
$330/credit
Accredited by NECHE
Transfer up to 90 credits
Study the intersection of psychology and law
Earn a data literacy certificate
No application fee or SAT/ACT scores required
Forensic Psychology Degree Concentration Overview
Pursue a career that combines psychology with fascinating aspects of criminal investigation and law by earning your Bachelor of Arts (BA) in Psychology with a concentration in Forensic Psychology.
Enjoy working with others and want to use your skills in a job that intersects with the legal field or justice system? Our online forensic psychology degree was created to help you go further. First, you'll work on building transferable skills. Then, you'll tailor your degree with in-depth forensic psychology courses, giving you a specialty that you can use to your advantage in your job search.
The forensic psychology concentration instills critical thinking and research skills while providing an overview of the field and the workings of the criminal mind. You'll gain an understanding of anti-social behavior and what influences it, the ways in which crime impacts individuals and society and the interplay between psychology and the justice system.
And, with 39 free electives, and the added bonus of a 12-credit embedded certificate in Data Literacy in Psychology, this program is both industry relevant and transfer-friendly.
The study of psychology can be personally and professionally rewarding. Among the many concentrations in the field you can find diverse opportunities to learn about how people interact with one another in relationships, in the workplace and more.
Upon graduating, you'll be prepared to either pursue careers spanning a broad range of fields or continue your studies by enrolling in a graduate psychology program.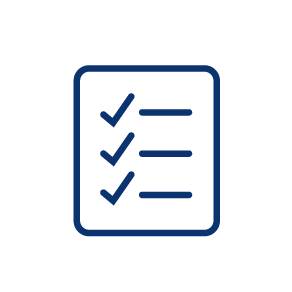 What You'll Learn
The interaction between abnormal psychology and criminal behavior
How to assess crime's impact on individuals, groups and society
How to analyze psychosocial factors behind anti-social and criminal acts
Social psychology's application in the courtroom
Witness testimony and its role within the courtroom
How to use psychological concepts to understand criminal behavior
Research, statistical analysis and communication skills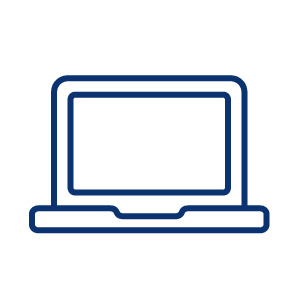 How You'll Learn
At SNHU, you'll get support from day 1 to graduation and beyond. And with no set class times, 24/7 access to the online classroom, and helpful learning resources along the way, you'll have everything you need to reach your goals.
8 Types of Psychology with Real-World Perspective
The study of psychology can be personally and professionally rewarding. Among the many concentrations in the field you can find diverse opportunities to learn about how people interact with one another in relationships, in the workplace and more.
Career Outlook
With a bachelor's in forensic psychology, you'll have a thorough understanding of psychological principles and how to apply them to issues in the real world. While you might have your sights set on a job that involves investigating crimes or profiling criminals, it's important to know that earning your online forensic psychology degree can lead you down any number of career paths.
"It teaches us more than how psychology and the law work together," said Erica Durbin, a psychology instructor at SNHU. "It teaches us to think critically about our decisions and opinions."
This concentration could help prepare you for a wide range of job opportunities in government, criminal justice and the private sector, including:
Crime Analyst
Conduct surveys and research interviews to compile statistical data that informs legal decisions or policy recommendations. You'll work with law enforcement to devise crime reduction strategies.
Victim Advocate
Assist crime victims by providing emotional support, helping them through legal processes, connecting them to resources and helping them fill out paperwork. You will likely accompany victims and their families during court proceedings.
Jury Consultant
While being called for jury duty is a chance happening, being selected to serve on a trial is not. As a jury consultant, you'll research candidates' backgrounds, create profiles and assist in interviewing prospective jurors to determine those best fit for the jury.
Social and Community Service Managers
In this role, you'll coordinate and supervise programs that support public well-being. You'll likely be responsible for overseeing a program's administrative elements, analyzing data to determine a program's effectiveness and managing outreach activities.
Note: Additional training, certification or experience may be required for certain jobs. A concentration in forensic psychology does not lead to any type of licensure or certification and does not qualify you for positions that require additional education and licensure, like a forensic psychologist.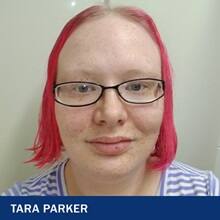 Whether you use the skills you learn immediately in a career or continue on to a graduate program is completely up to you.
"Since enrolling at SNHU, I have developed the confidence needed to move forward with my career aspirations," said Tara Parker '21, a graduate from the forensic psychology concentration. "I feel that I have a better chance of achieving my goals and using my degree to better myself and my community."
Job Growth and Salary
Depending on the path you're interested in taking with your forensic psychology degree, projections for job growth and salary vary.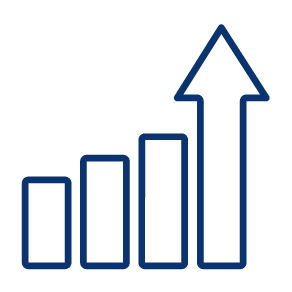 Job Growth
According to the U.S. Bureau of Labor Statistics, the need for police and detectives is expected to grow 3% through 2031, while the need for social and community service managers is expected to grow 12%.1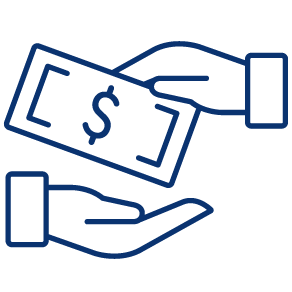 Salary
In 2021, police and detectives earned a median annual salary of $66,020 and social and community service managers earned $74,000.1
Understanding the numbers
When reviewing job growth and salary information, it's important to remember that actual numbers can vary due to many different factors—like years of experience in the role, industry of employment, geographic location, worker skill and economic conditions. Cited projections do not guarantee actual salary or job growth.
Start Your Journey Toward an Online Forensic Psychology Degree Concentration
Why SNHU for Your Forensic Psychology Degree Concentration
Flexible
With no set class meeting times, you can learn on your schedule and access online course materials 24/7.
Affordable
As part of our mission to make higher education more accessible, we're committed to keeping our tuition rates low. In fact, we offer some of the lowest online tuition rates in the nation.
Prior coursework could also help you save time and money. SNHU's transfer policy allows you to transfer up to 90 credits toward your bachelor's degree and 45 credits for an associate degree from your previous institutions—that means you could save up to 75% off the cost of tuition. You could also save time and money by getting college credit for previous work experience, or by taking advantage of military discounts and employer tuition assistance if available to you.
Respected
Founded in 1932, Southern New Hampshire University is a private, nonprofit institution with over 160,000 graduates across the country. SNHU is accredited by the New England Commission of Higher Education (NECHE), a regional accreditor, which advocates for institutional improvement and public assurance of quality.
Recently, SNHU has been nationally recognized for leading the way toward more innovative, affordable and achievable education:
U.S. News & World Report named SNHU the 2021 Most Innovative University in the North and one of the nation's "Best Regional Universities"
Awarded the 21st Century Distance Learning Award for Excellence in Online Technology by The United States Distance Learning Association (USDLA)
A $1 million grant from Google.org to explore soft skills assessments for high-need youth
Network
At Southern New Hampshire University, you'll have access to a powerful network of more than 300,000 students, alumni and staff that can help support you long after graduation. Our instructors offer relevant, real-world expertise to help you understand and navigate the field. Plus, with our growing, nationwide alumni network, you'll have the potential to tap into a number of internship and career opportunities.
93.6% of online students would recommend SNHU (according to a 2022 survey with 17,000+ respondents). Discover why SNHU may be right for you.
Expanding access to quality higher education means removing the barriers that may stand between you and your degree. That's why you can apply at any time and get a decision within days of submitting all required materials:
Completed free undergraduate application
Prior transcripts, which we can retrieve at no cost to you
Test scores are not required as part of your application
Acceptance decisions are made on a rolling basis throughout the year for our 6 (8-week) undergraduate terms.
If you're ready to apply, follow these simple steps to get the process going:
If you have questions or need help filling out your application, call 1.888.387.0861 or email enroll@snhu.edu.
Courses to Prepare You for Your Career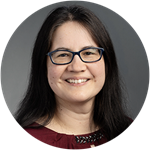 Dr. Michelle Hill, executive director of social sciences
"The forensic psychology concentration provides students with grounding in the foundations of forensic psychology with opportunities to practice and apply their learning."
Courses & Curriculum
The online forensic psychology degree is based in a solid liberal arts foundation that provides a well-rounded education to support your study of psychology and beyond. This online psychology degree concentration will challenge you to apply your research skills, technical knowledge and critical thinking abilities to a variety of issues in the legal system.
Throughout the forensic psychology program, you'll strengthen your skills in research and assessment, criminal psychology, social psychology and theories of personality. As part of the concentration, you'll be required to take the following forensic psychology courses:
Forensic Psychology: Learn how to apply psychology to issues within the criminal justice system. Emphasizing the social psychology of the courtroom, course topics cover adolescent violence, witness interviews, recovered memories, expert testimony and factors affecting the credibility of witnesses, victims and offenders.
Criminal Psychology: Understand crime from a psychological perspective. Focusing on the psychosocial environment's influence on offenders, this course gives you the insight to analyze the motives behind criminal behavior.
To finish your concentration, you'll also be able to choose from classes like:
Social Psychology: Learn how people's thoughts, feelings and actions are influenced by their interactions with others. You'll discuss the effects prejudice, conformity, attraction and violence have on society.
Sociology of Crime & Violence: Applying both legal and sociological lenses, you'll study law and the criminal justice system, the nature and causation of criminal acts and the different kinds of crime.
Counseling Process and Techniques: Study the history and philosophy of specific occupations in psychology, sociology and human services. Using different theoretical perspectives, you'll apply your newly gained knowledge to role-play situations.
You'll also have the option to explore your career goals and put your skills to use through experiential learning and internship opportunities. Providing real-world knowledge, these experiences can help better prepare you for the competitive job market.
Tara Parker '21, a graduate of the forensic psychology concentration, said she was able to take advantage of the experiential learning opportunities in her program.
"I have been able to obtain the real-world skills to [assist me in] running my own private psychology practice while also working alongside the criminal justice system," said Parker.
Your forensic psychology courses are taught by professionals with first-hand experience. Whether they've offered expert testimony during trials, performed forensic evaluations for court systems or committed their careers to statistical research, your instructors will share real-world experience drawn from their work in forensic psychology.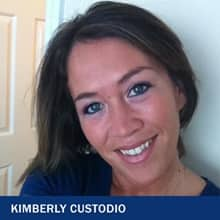 "The knowledge and experience the instructors brought to the virtual environment was beyond amazing," said Kimberly Custodio '18 '21G, who went on to graduate with her master's from SNHU after finishing her bachelor's degree. "The experience and knowledge the instructors provide are difficult to find anywhere else."
If you, too, would like to take your education further, SNHU offers a master's in psychology program with several specializations to choose from – including an online master's in forensic psychology concentration.
Curriculum Requirements & Resources
General Education
All undergraduate students are required to take general education courses, which are part of SNHU's newly redesigned program, The Commons. The goal of The Commons' curriculum is to empower you with some of the most in-demand skills, so you can succeed not only in your academic career, but in your personal and professional life too.
Technology Resources
We provide cloud-based virtual environments in some courses to give you access to the technology you need for your degree – and your career. Learn more about our virtual environments.
Earn Math Credits
Save time and tuition with our Pathways to Math Success assessments. Depending on your scores, you could earn up to 12 math credits – the equivalent of 4 courses – toward your degree for less than $50 per assessment. For additional information, or to register for a Pathways to Math Success assessment, contact your admission counselor or academic advisor today.
List of Courses
Courses May Include
BA in Psychology Forensic Psychology Online
PSY 108
Introduction to Psychology
In this course, students will explore the complexities of the human mind by examining the science behind why we think, feel, and do. Students will experience the evolution of psychology through the early schools of thought, major branches, and core theories that guide contemporary perspectives. As students consider the broad influence of psychology on their perceptions, emotions, and everyday choices, they will acknowledge the idea that, in the human experience, "psychology is everywhere."
PSY 205
Forensic Psychology
Students will learn how psychology, as a science and a practice, applies to questions and issues relating to law and the legal system. Emphasis will be placed on witness testimony and the social psychology of the courtroom. Topics will include recovered memories, adolescent violence and murder, strategies for interviewing witnesses, expert testimony, and factors influencing the credibility of witnesses, victims and offenders.
PSY 223
Research I: Statistics for Psychology
How do psychologists organize, summarize, and interpret information? Students in this course study applications of statistical methods in psychological research and practice. The emphasis of the course is on the conceptual understanding of statistics so that students can read and conduct psychological research; those skills will be applied to students' original projects in Research II: Scientific Investigations. Computation of tests will be conducted on the computer. Students will build upon statistical knowledge and develop an in-depth conceptual and practical understanding of hypothesis testing, tests of significance, standardization, correlation, and analysis of variance in a wide variety of psychological uses. Students will learn the theory of statistical decisions, practical application of statistical software, and how to analyze journal articles. This course typically should be completed during the first semester of the sophomore year.
PSY 224
Research II: Scientific Investigations
Students in this course will develop an understanding a variety of research methods, including experimental, survey, correlation and case-history techniques. They will become aware of the strengths and weaknesses of each method and understand when each method is best used. Writing intensive course.
PSY 310
Criminal Psychology
This course will provide the student with insights about crime from a psychological perspective. Specifically, the course will focus on how a criminal offender is influenced by multiple systems within the psychosocial environment. This course examines and evaluates the role of psychological factors in understanding the motives behind antisocial acts. Throughout the course, students will acquire knowledge and practice in the application of psychological methods to understanding criminal behavior.
PSY 444
Senior Seminar in Psychology (Capstone)
This capstone course integrates previous classroom and practical experience with a focus on current issues in psychology. This course likely will include cross-cultural aspects of psychology, ethics, recent career trends in psychology and other topics dictated by current events in psychology. Coverage may change over time, but the basic focus on integrating the past and anticipating the future for psychology seniors will be the major concern. Writing Intensive Course.
Total Credits: 120
Minimum Hardware Requirements
| Component Type | PC (Windows OS) | Apple (Mac OS) |
| --- | --- | --- |
| Operating System | Currently supported operating system from Microsoft. | Currently supported operating system from Apple. |
| Memory (RAM) | 8GB or higher | 8GB or higher |
| Hard Drive | 100GB or higher | 100GB or higher |
| Antivirus Software | Required for campus students. Strongly recommended for online students. | Required for campus students. Strongly recommended for online students. |
| SNHU Purchase Programs | | |
| Internet/ Bandwidth | 5 Mbps Download, 1 Mbps Upload and less than 100 ms Latency | 5 Mbps Download, 1 Mbps Upload and less than 100 ms Latency |
Notes:
Laptop or desktop?  Whichever you choose depends on your personal preference and work style, though laptops tend to offer more flexibility.
Note:  Chromebooks (Chrome OS) and iPads (iOS) do not meet the minimum requirements for coursework at SNHU. These offer limited functionality and do not work with some course technologies. They are not acceptable as the only device you use for coursework. While these devices are convenient and may be used for some course functions, they cannot be your primary device. SNHU does, however, have an affordable laptop option that it recommends: Dell Latitude 3301 with Windows 10.
Office 365 Pro Plus is available free of charge to all SNHU students and faculty. The Office suite will remain free while you are a student at SNHU. Upon graduation you may convert to a paid subscription if you wish. Terms subject to change at Microsoft's discretion. Review system requirements for Microsoft 365 plans for business, education and government.
Antivirus software: Check with your ISP as they may offer antivirus software free of charge to subscribers.
University Accreditation
Southern New Hampshire University is a private, nonprofit institution accredited by the New England Commission of Higher Education (NECHE) as well as several other accrediting bodies.
Tuition & Fees
As a private, nonprofit university, we're committed to making college more accessible by making it more affordable. That's why we offer some of the lowest online tuition rates in the nation.
We also offer financial aid packages to those who qualify, plus a 30% tuition discount for U.S. service members, both full and part time, and the spouses of those on active duty.
| Online Undergraduate Programs | Per Course | Per Credit Hour | Annual Cost for 30 credits |
| --- | --- | --- | --- |
| Degree/Certificates | $990 | $330 | $9,900 |
| Degree/Certificates (U.S. service members, both full and part time, and the spouses of those on active duty)* | $693 | $231 | $6,930 |
Tuition Rates are subject to change and are reviewed annually. *Note: students receiving this rate are not eligible for additional discounts.
Additional Costs No Application Fee, Course Materials ($ varies by course)
Frequently Asked Questions
What university is best for forensic psychology?
The short answer? The university that's best for a forensic psychology degree is the one that's best for you.
How to narrow it down? First consider 3 factors: cost, the time it takes to complete and convenience. Make sure the school is accredited. Then start drilling down into the extras.
Time, cost and convenience are just 3 reasons to keep SNHU's online forensic psychology degree in your consideration set. The school's tuition rates are among the nation's most affordable. And because the program is online, you can squeeze in coursework around your schedule – a big plus for a successful work/life balance.
Rooted in the university's on campus program, our accredited online forensic degree comes with other key benefits, including:
Faculty with real-world expertise
Constant support from an online

writing center

and tutors for subjects like statistics
Experiential learning and internship opportunities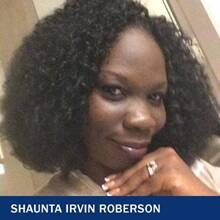 Shaunta Irvin Roberson '18 '21G chose SNHU for its affordability and support.
"Not every college had the option of transferring in credits, affordable cost, high-quality professors, accreditations and rockstar advisors to help you reach your goals," she said.
For Tara Parker '21, it was a second shot at success. Nervous after being out of school for so long, she was pleasantly surprised by her experience.
"The writing center was great at providing feedback on my papers," Parker said. "And the career center is helping me get my resume put together and assisted when I took work-experience credits."
You'll also have the opportunity to connect with other psychology majors in the online SNHU Psychology Club – just another way you can start to move your career forward.
What can I do with a BA in Forensic Psychology?
Bachelor's degrees open doors – and few open as many as a Bachelor of Arts in Psychology.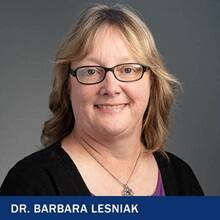 "It's a very broad-based degree," said Barbara Lesniak, SNHU's senior associate dean of social sciences.
A bachelor's in forensic psychology prepares you for entry-level positions in law enforcement and criminal justice, such as:
Juvenile offender counselor
Probation officer
Jury consultant
With more training and qualifications, you could become a police officer.
Your forensic psychology courses will also help you check off the first step toward becoming a licensed clinical psychologist. While this concentration does not lead to licensure or certification, it will prepare you to pursue a master's in forensic psychology – the next step to earning your doctorate and becoming licensed as a psychologist.
According to the U.S. Bureau of Labor Statistics, "forensic psychologists use psychological principles in the legal and criminal justice system to help judges, attorneys and other legal specialists understand the psychological aspects of a particular case. They often testify in court as expert witnesses. They typically specialize in family, civil or criminal casework."1
How do I become a forensic psychologist?
Many students opt to enter the workforce right after completing their forensic psychology bachelor's degree. Others go on to pursue a master's degree online or on campus.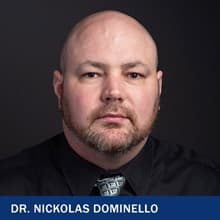 Keep in mind, you'll have to pursue additional education beyond a bachelor's degree to practice as a psychologist. Advanced degrees often focus on strengthening your research skills, according to Dr. Nickolas Dominello, associate dean for SNHU's undergraduate psychology program.
In most states, practicing psychology or using the title "psychologist" requires licensure. In all states and the District of Columbia, psychologists who practice independently must be licensed where they work.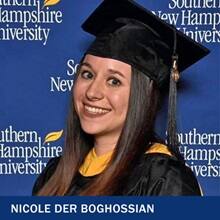 Psychology graduate Nicole Der Boghossian '16 '18G wanted to finish her education before making a career change. Previously a criminal justice major at a different university, she took some time off when she had her first son to re-evaluate her career choice.
"I saw a commercial around the time I was getting ready to go back to school," Der Boghossian said. "When I found the forensic psychology concentration, I knew I had to apply."
With plans to continue her studies, she was thrilled to learn about the graduate-level forensic psychology concentration.
What is the difference between forensic psychology and criminal psychology?
The American Board of Forensic Psychology defines forensic psychology as "the application of the science and profession of psychology to questions and issues relating to law and the legal system."2 Those who specialize in the field often work in the court or prison system, in criminal justice, as a victim advocate and in many other roles.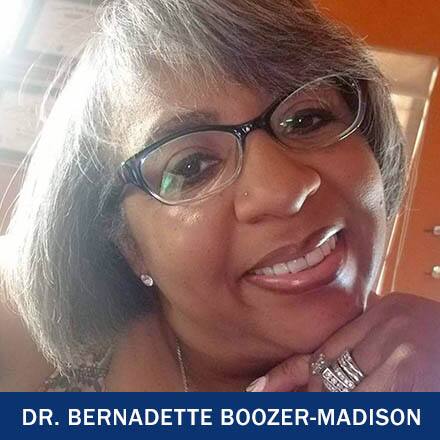 Dr. Bernadette Boozer-Madison, who teaches forensic psychology online at SNHU, says it's common for students to confuse forensic psychology with criminal justice.
"In most cases, they are drawn to forensic psychology because of how it is depicted on television in shows like 'Law & Order,' 'CSI' and 'Criminal Minds,'" said Boozer-Madison. "Forensic psychology is a very exciting field, but it also hinges on and relies on the inter-workings of the judicial system and law enforcement."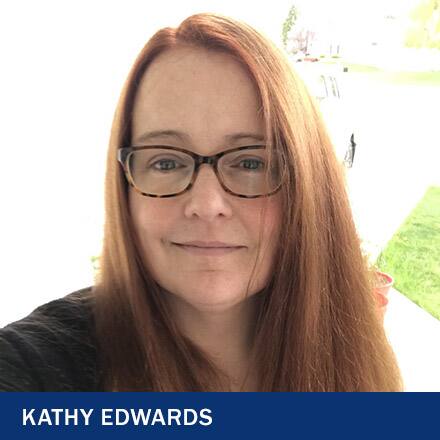 Our forensic psychology degree actually includes a criminal psychology course. Designed to provide insights about crime from a psychological perspective, the course focuses on how various systems influence criminal offenders. Put another way, criminal psychology is about the motives and influences behind antisocial acts.
SNHU adjunct faculty member Kathy Edwards helps put a finer point on the field.
"Forensic psychology has been called 'the intersection of law and psychology,'" she said. "It's a field in which psychologists apply their psychosocial knowledge to civil and criminal law."
How long is a forensic psychology degree?
A forensic psychology education can take many forms, depending on your needs. To earn your bachelor's degree, you may need to commit to 4 years of coursework. If you've already studied at another university, SNHU will accept up to 90 transfer credits, which can greatly shorten the time it takes to earn your degree.
With previously earned transfer credits, Kimberly Custodio '18 '21G was able to finish her bachelor's degree in less than 2 years, allowing her to promptly move on to her master's.
"Completing both programs happened a lot faster than I was expecting," said Custodio.
Your program will feature a mix of high-level science, liberal arts, communication, social science, and arts and humanities courses as well as a final capstone course.
Although psychologists typically need a doctoral degree in psychology, a master's degree may be sufficient for school and industrial-organizational positions, according to the U.S. Bureau of Labor Statistics.2 Psychologists in clinical practice need a license.
When working under the supervision of a doctoral psychologist, master's degree graduates can also work as psychological assistants in clinical, counseling or research settings.
Is forensic psychology a science?
Yes, it is. Psychology is commonly recognized as a social science and is included on the National Science Foundation's roster of recognized STEM disciplines.
Psychology's status as a science is grounded in the use of the scientific method, said Nickolas H. Dominello, PhD, associate dean for SNHU's undergraduate psychology program. Psychologists base their professional practice in knowledge obtained through verifiable evidence of human behavior and mental processes. They design psychological studies in much the same way as studies in other scientific fields.
Learning to design these studies and interpret the findings is a significant part of psychology education. Undergraduate students learn to develop a research question and select a data collection method. At the same time, they have the opportunity to design and refine a hypothetical research investigation.
Why do some people think of psychology as a "soft science"? Dominello offers an explanation: "I feel that in part it's the fact that psychological science findings often lead to more questions and avenues of future research," he said. "This contrasts with some of the more traditional sciences that only search for concrete, definitive answers."
Research methods are either quantitative or qualitative. Quantitative research generates numerical data that can be analyzed. Qualitative research relies on questionnaires, interviews, observations and the like.
"Psychology as a science embraces this broader exploratory perspective in order to better understand human phenomena. When merged, qualitative data can breathe life into quantitative data," Dominello said.
Related Articles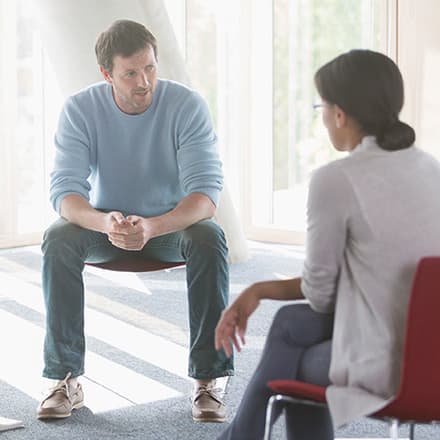 With a degree in psychology, you will use core skills such as research, decision-making and communication to work in a vast array of fields, including business, counseling, human resources and many more. Use your degree level and interests to help narrow down which of these careers is right for you.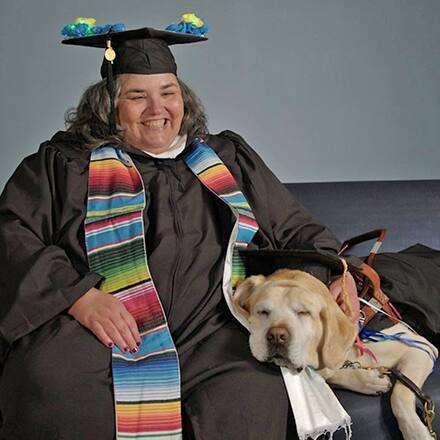 After facing accessibility challenges at other schools, Heather Schey enrolled at Southern New Hampshire University, where she earned her BA in Human Services. She now works to help people with disabilities live independently and advocates for accessible public transportation in Rhode Island.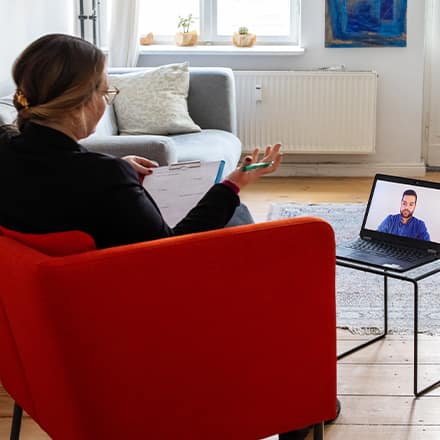 As a result of changing societal needs, online therapy has made tremendous gains in popularity and accessibility, reshaping the way individuals can receive counseling services. If you're interested in becoming an online therapist, find out what types of requirements you'll need to meet.
References
Sources & Citations (1, 2)
1Bureau of Labor Statistics, U.S. Department of Labor, Occupational Outlook Handbook, on the internet, at:
https://www.bls.gov/ooh/protective-service/police-and-detectives.htm (viewed October 20, 2022)
https://www.bls.gov/ooh/management/social-and-community-service-managers.htm (viewed October 20, 2022)
Cited projections may not reflect local and/or short-term economic or job conditions and do not guarantee actual job growth.
2American Board of Forensic Psychology, at: https://abfp.com (viewed Jan. 3, 2023)