Finding a New Job: 9 Ways to Launch a Better Search
Finding a new job doesn't have to be overwhelming. It doesn't have to be intimidating or confusing. Following a few expert tips and staying focused can energize your search and help you land the job you've been looking for.

Southern New Hampshire University career advisor Rich Grant led a webinar recently on job search strategies and tactics, resources and how to measure and evaluate the outcomes of a job search. Grant laid out nine aspects of an effective search:
Know yourself and your brand
Know how to tell your story
Coordinate your on-paper and online presence
Know your industry
Find advocates
Be mindful of the challenges you'll face
Plan on putting in a full-time effort
Get organized
Use all the tools available to you
Know Your Story
Grant said it's important before you start your next job search to truly understand what it is you want from your career. You can try self-assessment tools and giving some careful thought about what you enjoy doing, what you excel at and determining how those things match with marketable skills. In addition to formal assessments you can talk to a career advisor and do some self-reflection. "Once you have a clear picture of your strengths, skills, passion, then it's about how to communicate your personal brand."
Know Your Brand
Once you know what you want to do, it's time to think about your brand and how you're going to communicate that to a potential employer. "Think about what differentiates you from others. What are your unique qualities?" Grant said. "There's a term in marketing, 'value proposition,' and as you think about communicating who you are, your personal brand, consider 'what is your value proposition?' What's the benefit for a prospective employer?"

Your brand or elevator pitch or value proposition should include some of the same things you've just spent time evaluating in yourself, Grant said. Your story should include some or all of the following.
I am a (professional, student ... )
With experience in (your capabilities, skills, etc.)
My strengths and interests include ...
I have worked in ...
I am looking for an opportunity in ...
Be Consistent
Next, the story you're telling prospective employers should be the same in all the places they are hearing, seeing or reading it. They should learn about the same interests, skills and qualification you have whether they're talking to you in person, reading your resume and cover letter or researching you through your online portfolio or on your Facebook or Twitter profiles.

"It's important to be able to convey your story through your resume, in interviews, as you network," Grant said. "And it needs to be coordinated, so if employers meet you and see your resume and they see your LinkedIn, it's all consistent."
Know the Landscape
Knowing the landscape is all about educating yourself about your industry or the industry you're trying to join. Becoming familiar with industry trends, employment outlook and more can tell you how you can fit in at a business in a way that adds value. You should also educate yourself on any organizations you're interviewing or communicating with. You should know about its size and vision, mission statement, values and corporate culture. Grant suggested a handful of websites:
"Knowledge of the organization's size and locations of operations, vision and values, products and services, employee characteristics and culture will help you determine if the employer is the right fit for your career goals and professional values," Grant said.
Know Who Can Open Doors
One of the most, if not the most, important cog in your job search machine is how well you can leverage the personal and professional relationships you already have and how you forge new ones. The U.S. Bureau of Labor Statistics estimates that as many as 70% of new jobs are found not on employment websites or help wanted ads, but through networking. "The number one thing to focus on in your job search is professional networking, building and maintaining professional relationships," Grant said.

He said you can think of networking as the light that reveals the "hidden job market," or the key that unlocks the "gated job market." Both are ways to describe the job markets that exist behind corporate walls, the positions that aren't posted publicly and are filled via referrals from existing employees or others. "Oftentimes you need to know someone on the inside to get invited into the organization," he said.

You may not know how to network successfully. Where do you start? Grant recommended trying a number of different ways to meet new people and expand your network:
Professional associations
Chamber of Commerce events
MeetUp.com events
Toastmasters groups
Social gatherings
Career fairs
LinkedIn
Facebook
Twitter
You can also consider reaching out to professionals already in the industry you're interested and requesting an informational interview to learn more about them, their industry and organization. But there's another benefit, too. "But the real added benefit is establishing a relationship with a key contact within the organization," Grant said. "This will increase your visibility within the organization and potentially open doors to referral for employment opportunities."
Know the Challenges
If it was easy to find the perfect job, there wouldn't be an industry built around helping people find those jobs. Being aware of the challenges you'll face can help you prepare to overcome them. The first one is that the job market is a competitive place. Employers can be inundated with resumes and applications for certain positions and even if you are more qualified for a job than another candidate, they may look better on paper. A relatively new challenge you may face is the increasing number of companies that use an automated system to review initial applications. If your resume isn't tuned properly to be flagged by those systems, you may be passed over before a real person lays on your qualifications.

But while there are challenges, preparing for them ahead of time might give you an advantage. You can stand out from a flood of applicants by carefully developing your personal brand and communicating it consistently across a number of mediums. By thinking about how automated systems sift through candidates by focusing on keywords you can ensure you use language in your resume that can make a real difference.
Know the Work It Will Take
Finding the right job might just happen quickly but it's more likely to take some time and a good amount of effort. But that extra effort can also lead to better payoffs. There are more effective ways to find your next job than applying for a position, waiting to hear from the company, applying for another position and then waiting again, Grant said. It's better to think of yourself as a salesperson, he said, and the product you're selling is you. "In addition to thinking of yourself as a marketing and sales director for the brand 'You,' you want to think of yourself in terms of service provider and that you have something of value to bring to the table," he said.

Finding open positions and customizing your resume and cover letter for those jobs will certainly take up some of your time. But spending more of your time talking to the people in your professional network and creating new contacts will bring bigger dividends, Grant said. "The majority of your time should be spent on building and maintaining professional connections," he said. "Having a good solid network of contacts is the number one element that will help you in conducting an effective job search. I can't emphasize enough how important it is."
Know How to Stay Organized
A simple spreadsheet can become your best friend when you want to keep track of all the people you've met, the nature of the contact you've had with them and much more. A key column you should include should be titled "Follow Up," Grant said, with a date you want to re-contact that person to hopefully put your name in the forefront of their mind again.

"Keeping your job search data organized will ensure that you fully capitalize on each career opportunity that you pursue and prevent any from slipping away due to lack of planning or ineffective action," he said.
Know the Tools That Can Help
Finally, Grant said it's important to remember all of the tools, many of them online, that can help you find job postings, assist researching an industry or specific company and much more. Some schools have career resource experts that can help. Grant also recommended using career advice websites and blogs, social media and employment websites.
Explore more content like this article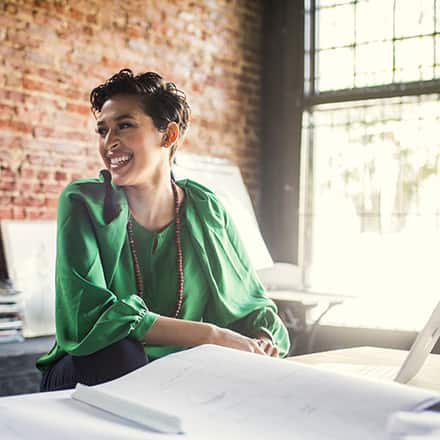 October 08, 2021
In today's evolving job market, having a bachelor's degree is a key credential to start and grow a career across many fields. But what jobs can you get with a bachelor's degree? We've compiled a list of potential bachelor's degree jobs in social sciences, liberal arts, science and technology.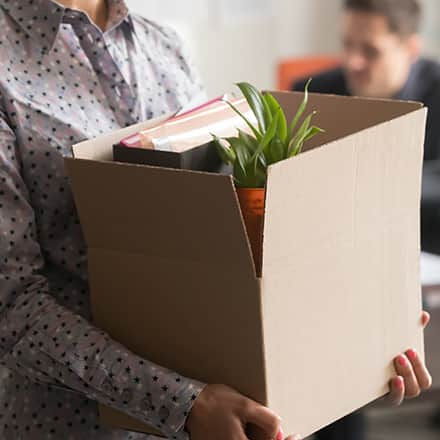 September 16, 2021
Deciding to leave a job is a tough decision. We spend roughly half of our waking hours each week at work. The time, energy – and often heart – we put into earning a living is considerable. Having a stable job is crucial. So, how can you know when it's time to leave?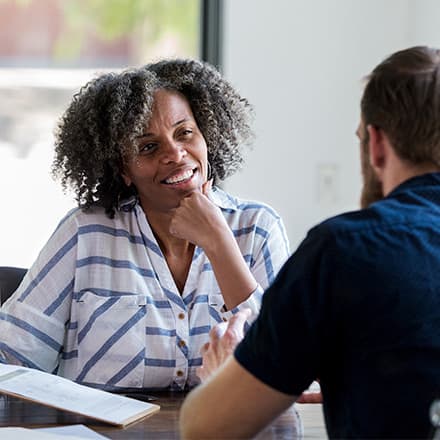 June 03, 2021
To get your ideal position with a company you admire, you have considerations to address before, during and after the job interview. Here are some tips on how to succeed at a job interview, common questions employers might ask you and ideas on what to ask them in return.