How We Help You Land Your Dream Job
At SNHU's Career Services, you can expect help with professional resume writing, portfolio development and mock interviews – but you'll also find there's so much more.
As an SNHU student, you'll have access to:
200+ programs online and on campus. Choose from a wide variety of career-focused programs to learn the latest theories, practices and skills that employers in your field are looking for.
Expert instruction. Learn from faculty who bring real-world experience and relevant insights to their courses.
Experiential learning. Gain invaluable hands-on experience - a critical edge in the workforce - through internships and other direct practices.
Alumni connections. Get your foot in the door, and tap into our nationwide network of more than 160,000 alumni for internship and career opportunities in your field.
Career services. Work one-on-one with career advisors to connect with employers in your area while enrolled at SNHU and after graduation.
---
SNHU Career connected with 8K+ employers who made 90K+ opportunities available
Opportunities available in 2022 included both full- and part-time jobs and internships
---
Four Steps to Career Success
SNHU's Career Services team works with students throughout their studies and after graduation to explore, develop and achieve their career goals.
Step 1: Earn a Career-Focused Degree
In 1932, SNHU was founded with the belief that education should be practical in its application. Known then as the New Hampshire Accounting and Secretarial School, students gained in-demand, marketable skills in bookkeeping, accounting and secretarial courses.
Today, we remain true to our roots by providing more than 300 high-quality, career-focused programs - designed with you and your career in mind. We continue to update and improve our courses and programs, making sure the knowledge and skills you gain are aligned with the ever-changing demands of modern industries.
Step 2: Explore the Right Career Path for You
Have a career goal in mind or still deciding? Our career teams will guide you through the process of exploring your career interests.
Here's how SNHU Career Services helps you explore:
Career assessments. Gain insights on your strengths, interests, and how individual skills map to potential majors and career paths.
Career path resources. Understand points of entry and typical career ladders professionals climb when pursuing opportunities in a specific professional field.
Individualized career coaching. Career advisors are focused by industry and provide expertise in specific career fields to help students hone in on the skills and experience needed to pursue their chosen field more effectively.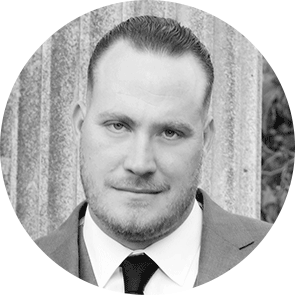 What SNHU Students are Saying
Jason Brockway '18 '20
"Career services helped me get my first job after college. I would not have been as successful without the resume and interviewing guidance from the advisors."
Step 3: Develop Your Professional Skills
Building your professional skillset is the most important part of your SNHU studies. From setting goals to earning credentials you need to succeed in the workplace, we offer a wide array of services to help you develop skills that stand out to potential employers.
Here's how SNHU Career Services helps you develop:
Internships. Take advantage of internships - offered on a credit and non-credit basis - to test drive potential jobs and gain professional experience.
Service learning. Build your resume by connecting with organizations to complete a project. Each year we host Global Days of Service, an initiative that brings SNHU community members together to help great organizations in need of volunteers to support their mission.
Experiential projects. Many of our programs embed hands-on projects into courses as opportunities to build experience. Some projects bring students together with employers to solve real-world problems, while others help students to gain critical skills.
Step 4: Achieve the Ultimate Goal of Landing Your Dream Job
SNHU Career Services is ready to assist as you enter the job market. We build partnerships with employers throughout the US to cultivate job and internship opportunities in a variety of fields and will connect you with the employers who have hired SNHU talent or are actively looking for candidates.
Here's how SNHU Career Services helps you achieve:
Recruiting programs. Access jobs and internships that are exclusively offered to SNHU students and alumni through our Handshake platform.
Employer spotlights and industry panels. Learn more about the positions available with a specific company and gain insider insight into the hiring process.
Career fairs. Take advantage of career fairs offered on our Manchester campus, onsite in locations around the US, and through virtual events online.
Alumni community. Connect with SNHU alumni in and out of your field to bolster your professional network.
Military career coaching. Our career services team helps members of the SNHU community who have served in the armed forces leverage the skills they have built to launch new careers.