How to Work From Home and Stay Engaged
For the last few years, remote work has been on the rise. Shifting workforce demands, changing employee needs and advancements in technology have all sparked conversations about where and how we do work. For 43% of Americans, remote work is simply how work is done. Whether you've always wanted a remote work experience or have found yourself suddenly thrust into a remote position, it can take a bit of reorganization – for both your workspace and your mindset – to find your groove.
Five seasoned remote employees from Southern New Hampshire University (SNHU) shared their experiences with transitioning from face-to-face to remote and how they stay engaged as members of the remote workforce.
Staying Engaged Through Peer Interaction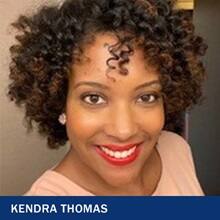 Dr. Kendra Thomas is a regional director for military initiatives with seven years of remote experience. Thomas describes her transition to remote as terrific. "I had an incredible boss who was very engaging and promoted an environment that kept the team connected," she said. Thomas believes it takes effort to stay connected to people (both onsite and remote) and that you must be willing and available to nurture relationships.
Reaching out to peers is also one of the ways that she stays engaged. When reflecting on the remote environment, Thomas said, "I am more productive, creative, and have become more of an extrovert in the process." To maintain her engagement levels, "I ask questions, pay attention to the 'happenings' at SNHU, such as events, or professional development opportunities," she said.
Weekly Wellness and Regular Check-ins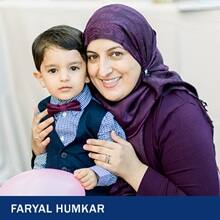 As a career advisor and adjunct faculty with six years of remote experience, Faryal Humkar noticed that she had a significant increase in her productivity when she transitioned to working remotely. "I credit this to hard work and having a home office that kept me free from any distractions," said Humkar.
Half of her team is remote – and she draws on her own experience in leading her team. "I appreciate the support I received from my team lead and having regular check-ins to make sure I was adjusting well," Humkar said. So, she developed weekly wellness sessions for remote team members.
One of Humkar's strategies for staying engaged includes technology. She said she's able to connect with anyone at SNHU with the click of a button. "I encourage you to take advantage of this. Schedule regular meetings with team members and leadership inside and outside of your team," she said. "Join committees so you can stay connected with your company and continue to grow in your role."
Leveraging Chat Tools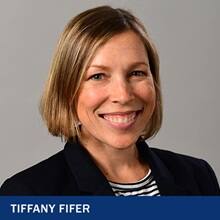 When Tiffany Fifer, director of online engagement, transitioned to a remote role nearly two years ago, she didn't find it easy. "It was a little harder to adjust to being alone in the office," she said. "As an extrovert, I miss the interactions with colleagues in our university spaces."
To help her feel productive, Fifer created a dedicated working space so that she could have a sense of going to work each day. She leverages several communication tools to stay engaged. "We use webcams in every meeting, hold weekly staff meetings and huddles and use group chat," Fifer said. If people are unable to attend the meetings, they record them so everyone has access to the information shared in meetings regardless of location or shift.
While she can't walk from desk to desk to say hello, she uses chat tools to send a quick hello to coworkers and connect with other informally. "Since I can't walk to the cafeteria, I take a virtual stroll and connect with partners for coffee chats online," Fifer said. She also suggests helping others find you by updating your status to reflect availability on chat or phone tools.
Keeping the Camera On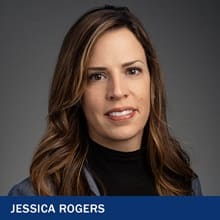 An associate dean who's worked remote for 11 years, Dr. Jessica Rogers transitioned to a remote position when she changed careers and had her first child. "I am amazed that it was as smooth a transition as it was," she said. "I began teaching online in 2009, with a baby on my lap and laptop by my side." Rogers felt this was a great option as a new mom, and allowed her to continue her career.
When it comes to staying engaged as a remote employee, Rogers uses a few approaches. "I try to be on 'optional' calls. I find this to be a great way professionally to engage and have some 'face time' with others," she said, and always turns on her camera so video calls can replicate a face-to-face conversation.
Rogers said she's active in social media and tries to stay up to date with what's happening at SNHU's Manchester, New Hampshire, Millyard offices and make connections with her colleagues, remote and onsite.
Communicating Regularly to Avoid Isolation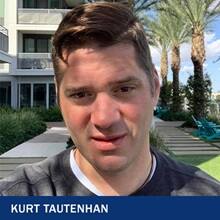 Kurt Tautenhan is a regional director of academic alliances and has been working remotely for five years. "At first, it was exciting and very freeing," he said. "I found that I completed tasks much quicker without any distractions."
Given he had the freedom to work from anywhere, Tautenhan quickly learned he was better off at his home office. "I've found that doing this (working outside his remote office) once in a while was good but can lead to distraction and less efficiency," he said.
Working remotely can sometimes feel isolating, Tautenhan said, noting the importance of communicating with others. "Having normal conversations about life, the news and checking in with my coworkers, family and friends helps me feel connected, supported," he said.
By plugging into multiple communication channels, Tautenhan said he can stay up-to-date on things that are happening around the organization. His team has weekly calls to catch up on activities for the week, and he regularly checks on university news – external and within the employee portal, as well as LinkedIn.
Be Patient and Stay Engaged
The shift from face-to-face to remote work is different for everyone. For some, it's a seamless transition, and for others, it can take some time to adjust. "There is a learning curve but be patient. Once you find your rhythm, you will see everything fall into place," Humkar said.
Our remote pros have offered some great tips for staying engaged no matter where your day-to-day work takes you. Think about what strategies you'll employ and the support structures you need to create conditions for you to bring your best selves to work, regardless of the location.
Dr. Shanita Williams has been focused on the employee experience for the last 10 years. She is currently the associate vice president of Talent Engagement and Inclusion within the Human Resources department. In her role, she collaborates with leaders across the university to drive employee engagement and ensure that inclusion is embedded in all of our talent strategies, initiatives and programs. Her area of expertise includes: Emotional Intelligence (EQ), DiSC, Limiting Beliefs, Change Management, Coaching, and Feedback. Williams earned her Doctorate in Educational Leadership, where her research focused on the lived experiences of working mothers as students.
Explore more content like this article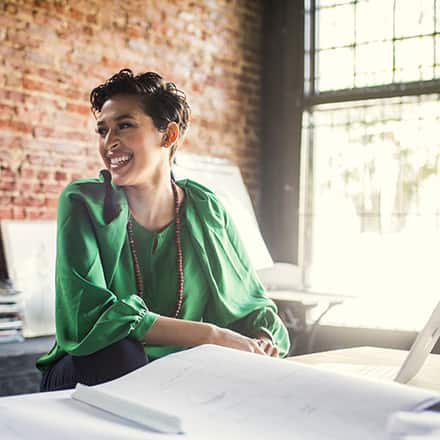 October 08, 2021
In today's evolving job market, having a bachelor's degree is a key credential to start and grow a career across many fields. But what jobs can you get with a bachelor's degree? We've compiled a list of potential bachelor's degree jobs in social sciences, liberal arts, science and technology.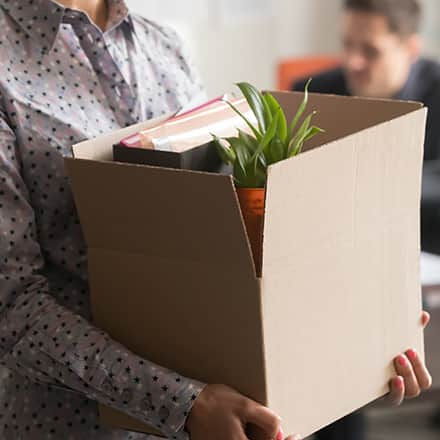 September 16, 2021
Deciding to leave a job is a tough decision. We spend roughly half of our waking hours each week at work. The time, energy – and often heart – we put into earning a living is considerable. Having a stable job is crucial. So, how can you know when it's time to leave?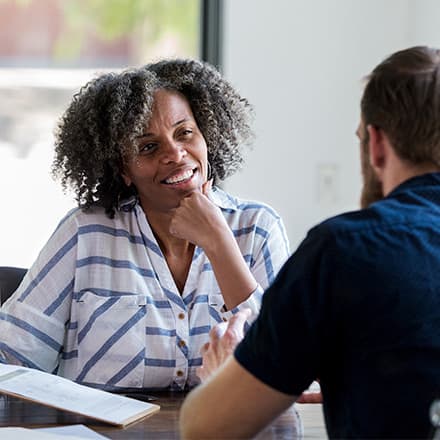 June 03, 2021
To get your ideal position with a company you admire, you have considerations to address before, during and after the job interview. Here are some tips on how to succeed at a job interview, common questions employers might ask you and ideas on what to ask them in return.