Promoting the Importance of Career Services to Students
Students have access to services that can help them in their career decision-making, but many do not take advantage of them. Oftentimes, students are not even aware there are career services at the college or university they are attending. Instructors can help online students become more knowledgeable about the career services at their particular institution.
According to Ross O'Hara, a behavioral researcher with a focus on improving college retention, two out of three college graduates do not feel prepared for the job market, yet 40% have never taken advantage of the free career services offered by their college, and some of these students do not even realize that career services existed and were available to them. O'Hara points out that up to 75% of students who take courses exclusively online at one institution think career services are only for on-campus students when this is not the case. Help in making career decisions is available to all students.
How the Instructor Can Assist the Learner to Make Informed Choices to Guide Their Future
What can instructors do to help online students become more knowledgeable about the career services at their institution? Some options may be posting the services available in an announcement or making mention of it in a discussion board when the opportunity arises.
If an instructor points out what is available to students through career services, they are doing their students a valuable favor. They are helping their students access the very resource that could help them achieve their dream upon graduation, finding a job, in their chosen field.
The importance of pointing students in the right direction cannot be underestimated. Lola Fadulu, a former assistant editor at The Atlantic, writes that while more than 80% of students cite the prospect of a job as a critical factor in their decision to enroll in college. Once enrolled many do not feel confident in their ability to participate in the job market and the workplace (34% and 36%, respectively), according to nationally representative findings outlined in a new report by Gallup and the Strada Education Network.
The study shows that fewer than 20% of undergraduate students actually reached out to their college or university's career services center for advice on finding jobs or applying to graduate programs, both of which are any college career service center's most valuable services.
The problem of students not accessing career services at the institutions of higher learning they are attending is not new. However, Fadulu argues that this tendency could help explain why so few students feel confident they will graduate with the skills and knowledge needed to be successful in the job market.
Instructors are on the front line and work with students daily through various interactions, whether it be email, phone calls, texts, grading work, posting announcements, participating in discussion boards or providing resources outside of what are in their course. The more an instructor can mention the career services available to their students, the more likely students will think about reaching out to take advantage of those services.
Career Planning for Students
Career services are as valuable for students as they are underutilized, and there is a need for innovative ideas to get more students to take advantage of these resources. Students at Southern New Hampshire University (SNHU) have a wealth of services available to them, and it is never too early for them to access the resources available through the Career Services department. In fact, the sooner students begin to explore and clarify their career options, the better they can begin to develop an action plan to meet their goals, whether it is a new field or advancement in their current career.
Like other universities, SNHU has a Career Services intranet that offers a variety of resources to help students within the intersection of college and career. These resources can be accessed anytime the student has the time to do so in their schedule. Depending on what a student needs, the Career Services department offers resources to help with their goals.
SNHU offers tools such as the AWATO Assessment, which helps students learn more about themselves as they identify job titles to explore, an organization's culture fit, internship or experiential learning pathways and different educational options. Students also have the opportunity to access the Handshake platform to locate internship and job opportunities, along with reviewing job descriptions to determine what employers are seeking in candidates.
It is beneficial for students to have instructors that are actually aware of what career support is offered to their students. Many students seem to be unsure of themselves when it comes to their readiness to go into the workplace. Instructors can let students know there is help in conquering their fear by taking advantage of internships and experiential learning opportunities. These opportunities can help relieve any anxiety they may be having.
At many universities, students can complete internships and experiential learning opportunities to apply their knowledge to real-world situations and develop experience for their resume. This is certainly true at SNHU where these unique networking experiences can offer an advantage when students pursue their post-academic career goals. Many resources are available through the SNHU Career Services department, and career advisors are at the ready to help guide students through them towards their career goals.
How Can You Help Your Students in the Career Decision-Making Process?
The more aware students are about the tools available to them, the better prepared they will be as they move toward the transition from one position to another or from academic graduation to employment.
Instructors do not need to offer online counseling for career planning to their students. They just need to be aware of the services that are offered and inform students when the opportunity arises as many students look at their instructors as voices of reason and will follow their advice.

Dr. Tom MacCarty is an associate dean on the social sciences team and a member of the Student FPU at Southern New Hampshire University. He received his Ph.D. in Industrial/Organizational Psychology from Northcentral University. He also holds a Certificate of Advanced Graduate Studies in School Psychology and a Master of Arts Degree in Counseling Psychology from Norwich University. Dr. MacCarty can be found on LinkedIn.

Laurie Lewis is a clinical faculty coordinator at Southern New Hampshire University. She has held positions in the SNHU Career department as an early engagement partner, business development specialist and was an early pioneer in SNHU's online career advising. Her professional experience includes career services leadership in both for profit and nonprofit universities, and she is a global career development facilitator, a Myers-Briggs administrator and a Certified Scrum Master. Her passion is project collaboration and teamwork aimed at driving student success. You can connect with Laurie on LinkedIn.
Explore more content like this article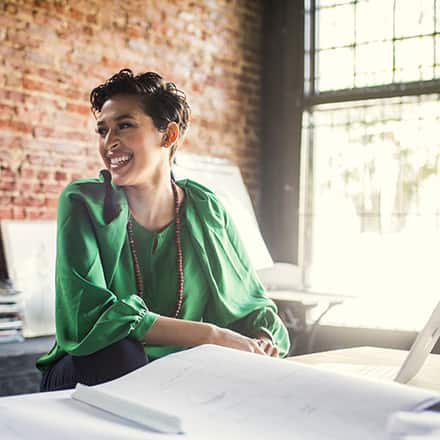 October 08, 2021
In today's evolving job market, having a bachelor's degree is a key credential to start and grow a career across many fields. But what jobs can you get with a bachelor's degree? We've compiled a list of potential bachelor's degree jobs in social sciences, liberal arts, science and technology.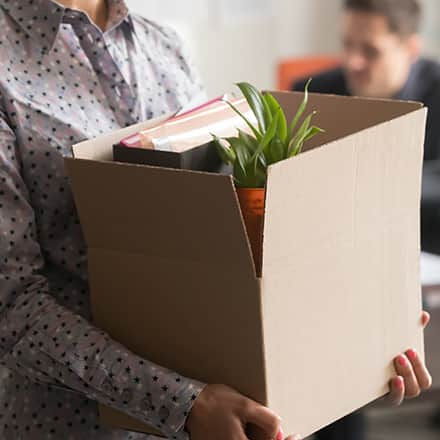 September 16, 2021
Deciding to leave a job is a tough decision. We spend roughly half of our waking hours each week at work. The time, energy – and often heart – we put into earning a living is considerable. Having a stable job is crucial. So, how can you know when it's time to leave?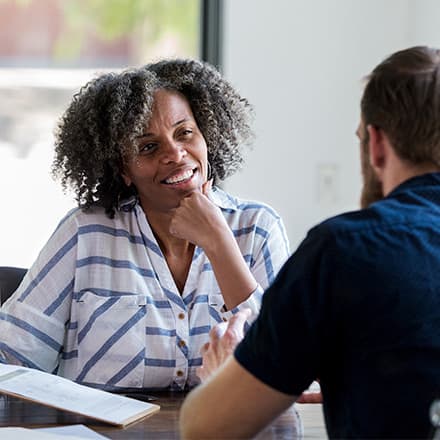 June 03, 2021
To get your ideal position with a company you admire, you have considerations to address before, during and after the job interview. Here are some tips on how to succeed at a job interview, common questions employers might ask you and ideas on what to ask them in return.