What is a CV?

Job searching and submitting online applications can feel like a never-ending performance featuring your professional skills and knowledge. If you're starting to identify more as a member of the chorus than the lead character, make sure you're referencing the proper script.
A career-seeking superstar should understand the difference between a CV and a resume.
So, what is a CV?
Like a resume, a CV is a document outlining your professional experience. In contrast, a CV provides substantial detail where a resume may not and can be more relevant to specific career sectors and geographic location. Think of a CV like a feature-length documentary while a resume is more of a commercial preview. Certain opportunities you seek may require the CV for a more expansive exploration of your education, professional experience, achievements, interests and skills.
What Does CV Stand For?
To discover what CV stands for, open the binding of your Latin reference guide. The unabbreviated version is "Curriculum Vitae" which translates to "Course of Life."
If you do not already diligently document your accomplishments, consider drafting a CV for yourself. This can be a living and breathing list of what you have done and currently do as you progress through the years. The list should relate to your passions, interests and every step forward leading you to the future you deserve.
Ask yourself these questions:
Have you completed a new academic credential?
Have you had a job or internship relevant to your passions and interests?
Do you possess specific skills gained throughout your educational and professional experience?
Did you publicly publish an article, research paper or other professional media?
Did you serve as a contributor on a research project or industry presentation?
Have you won an award, formal recognition or a merit scholarship?
Are you affiliated as a dedicated volunteer with a nonprofit organization?
Keep your list updated and continue to add to it as each achievement materializes. This is your course of life. Your CV is a professional celebration of you. Toot that horn!
If at some point you need to submit your CV for a career-related opportunity, you will not mistakenly forget and forgo any of the impressive details along the way.
How Do You Write a Simple CV?
As you draft or update your list of accomplishments for a CV, imagine yourself receiving a Very Important Professional award. The award presenter lists achievements throughout your life thus far and plans to leave no relevant stone unturned. To deliver a clear message, your gathered CV content should follow an easy-to-understand format.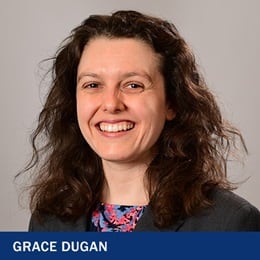 SNHU Career Advisor Grace Dugan compares a CV vs. a resume and summarizes a CV as a "more comprehensive look at your experience, including awards, training, publications, projects, certifications and anything you can spell out that is relevant to the opportunity."
Dugan said most of her work related to CV advising is with graduate students or professionals in the nonprofit space, seeking a career in academia or research sectors. Other instances occur when her advisees are considering international employment where use of the CV is more commonplace. Be aware that the term CV could also be interchangeably referenced with the term resume outside of the United States. So, it's important to clarify with the recruiter or relevant hiring contact about which document is preferred prior to submitting your application.
In her CV template used to support SNHU students and alumni, Dugan suggests the following outline to organize academic and occupational accolades:
Include your full name, general location information, and the methods to reach you within the first block of text in your document. If the hiring team would like to speak with you, the information will be easily accessible and clear:
FIRST & LAST NAME
City, State Zip
PHONE (555) 123-4567 • your.name@email.com
Tip: Make sure your provided email address is professional – KittyKat123@email.com may be cute, but likely will not leave the most effective impression when applying for an established career opportunity.
Immediately demonstrate to the recruiter or hiring manager that the position they are offering aligns with the position you are seeking:

Professor of English Language

Tip: The desired job title should be updated depending upon the position to which you are applying.
This section serves as your elevator pitch to set the stage for what is to come in the remainder of the CV document:
An enthusiastic adult teaching professional with a superb record of student support and student focus. A real passion for explaining curriculum requirements and working with a diverse student population. Committed to supporting and retaining students, adhering to institution's mission and values, and capable of effectively collaborating with students, faculty, and administration.
Plan to include the two most recently completed educational credentials, plus any that are specifically related to the desired role:
Master of Arts in English, July 2023
Southern New Hampshire University, Manchester, NH
GPA 3.7, President's List
Bachelor of Arts in English, Professional Writing, May 2010
Southern New Hampshire University, Manchester, NH
Tip: Academic history should be listed in reverse-chronological order. If you've completed a bachelor's degree or higher, the mention of obtaining your high school diploma or equivalent is unnecessary.
Create concise bullets to share an overview of your acquired skills as they relate to the available opportunity:
Excellent written/verbal communication skills
Ability to evaluate student performance, support students at varied levels in on-site or online settings
Familiar with the facilitation of lectures and discussions in an online academic arena
Knowledge in developing course material to ensure success in English Composition classes
Knowledge of MLA, APA, and Chicago Manual of Style
If you possess specific professional experience closely related to the desired job title, include the details in a separate section to call out those skills:
English Language Instructor (ESL), 2014-Present
The Genesis Center, Providence, RI
Designed ESL onsite/online curriculum to accommodate adult students with varying levels of experience
Successfully encouraged students to actively participate by creating a nurturing classroom environment
Tip: Highlight the subjects, topics and demographics or populations influenced by your knowledge and skills when seeking careers in academia or related grant-funded research applications.
Pull from other professional roles where your practical experience might be appropriate for the desired job title, creatively addressing soft skills like public speaking, mentorship or teamwork:
Office Manager, 2008-2014
The Home Group, Manchester, NH
Effectively instructed new employees on safety standards and operating procedures
Developed training manuals, presentations, and employee assessments for diverse audiences
Identified barriers to employee success and used various strategies to overcome obstacles
Collaborated with management to determine training needs
Tip: Follow a reverse-chronological format and try to use measurable details whenever possible as you bullet your relevant experience. You can mention dollar amounts or percentages, number of direct reports, grant funds awarded, etc. Make your past and possible impact crystal and quantifiably clear.
This section houses the list for any formal recognition received from industries or organizations where you've made an impressionable impact:
New England Most Innovative Instructor, 2021
Literacy in Action Grant, 2017
Teach for America IGNITE Fellowship, 2012
Greater Boston Chamber of Commerce Citizen of the Year, 2009
Publications and Presentations
Contributions to the field in the form of published work, research or presentations should be included to showcase the expertise and passion you possess for related topics and themes:
Freelance Writer, 2009-2013
Multiple articles published. Able to proofread, research, blog, and use social media marketing skills
Able to manage grammar, typographical, compositional errors, and multi-task to meet deadlines
OR cite each publication, project or presentation in an accepted citation format (i.e. MLA or APA):
Smith, Jane. Engaging English Speakers in Education. ABC Publishing, (forthcoming).
Smith, Jane. "Evolution of the English Language." International Journal of LMNOP Writing, vol. 2, no. 4, June 2020, pp. 40-45.
Smith, Jane. "Making an Impact in Adult Education through Volunteering." Civic Innovations, Literacy in Action Conference, 15 February 2016, InterContinental Hotel, Boston, MA. Conference Presentation.
Affiliations and Memberships
Include any honor societies, professional associations in which you are a member, and other related volunteer work that highlight your interests and extracurricular activities:
Tutor and Teaching Assistant, 2007-Present
Adult Education and Literacy Coalition Volunteer, Boston, MA
Assist teachers in a community-based environment helping adults earn their general equivalency diplomas
Scholarship Fund Committee Member, 2006 – Present
Greater Boston Chamber of Commerce Volunteer, Boston, MA
Review applicant essay submissions to select an annual award recipient of $2,000 scholarship toward professional development in the teaching profession
Finally, note the hard skills such as software or languages collected within your toolbox of knowledge:
MS Office, Moodle, Blackboard, Adobe Connect, Basic Course Design Concepts, Google Drive, and other Scholarly Databases / Library Resources
What is the Correct CV Format?
While the above-mentioned sections are helpful for writing a simple CV, be sure to do your research. When reviewing opportunities that request a CV, investigate whether the institution or organization provides a template for you to follow in the application overview or careers page on their website.
SNHU Career Advisor Dale Jacobs work with students and alumni in liberal arts programs. For learners interested in academic careers with a college or university, Jacobs recommends locating the employee directory or faculty pages online of the institution of interest to see if any of the academic team members link to their professional CV on a public-facing profile. If they are already working there, chances are high that their CV outlines an acceptable format for you to follow and fill in with your own applicable experience.
You can also review the types of research the academic team has been involved with before and during their tenure. These could serve as inspiration for examples of accolades and research interests you may want to expand upon moving forward in your own career path.
Tip: Check out some of the SNHU faculty leadership team's academic and research interests and compare them with your own achievements and interests as you consider your professional goals.
For other opportunities in academia or research that may require a CV, stop by LinkedIn as well to seek out professionals who have worked or are working at organizations of interest – you may be able to find their CV uploaded and available for public review.
Test Your CV Knowledge
As you start to be able to answer the question of "What is a CV," review the knowledge check below to test your newfound CV expertise:
Q: What does CV stand for?
A: Curriculum Vitae, or "Course of Life" in Latin
Q: If I'm applying for an office job abroad, should I have a CV or a resume?
A: CV and resume are sometimes used as interchangeable terms in countries other than the United States. Especially for an international corporate-related position, if you're asked for a CV, check if it actually refers to the one-to-two-page resume snapshot or in fact requires a full CV document.
Q: Should I include certifications and awards on my CV?
A: Yes! If you were recognized professionally and it is relevant to your experience, you should absolutely include that on a CV. Your CV is a reflection of all that you've accomplished in your academic and career experience, so don't be afraid to brag.
Q: What if I don't have enough experience to fill in a whole CV?
A: Every CV is unique to the candidate's specific experience. As you tally your achievements thus far with the outline provided and realize it only populates one page, that is still a great start. Although CVs are typically two-to-three or more pages in length, dig deep and remember what you can to get the document going. Create that simple outline and fill in more as you go along. Soon enough, your CV will be chock-full with your impressive repertoire.
Q: Should I start to use a CV instead of a resume to apply to jobs?
A: Although both documents provide a professional overview of your experience, let the job description and application requirements guide you. Typically, if a job application asks for a resume, then you should submit a resume document. The CV is more geared toward certain career sectors like academia and research and is rarely requested in the United States for most professional roles. Learn how to write an effective resume.
Final Thoughts
A second definition of CV should be Confidence Vault. Keep it close to you and always keep it updated. As you list your ongoing achievements, be proud of everything you can and will bring to this world. Each little step is a rung on the ladder of your future. Shine bright and look forward to the featured presentation of your professional premiere.
Online. On campus. Choose your program from 200+ SNHU degrees that can take you where you want to go.

Dana McGrath is an employer relations partner with Southern New Hampshire University Career Services. She began her SNHU career journey as an admission counselor and was promoted in 2021 to her current role, where she meets and collaborates with external recruiting contacts interested in hiring talent from SNHU online programs. Connect with McGrath on LinkedIn.
Explore more content like this article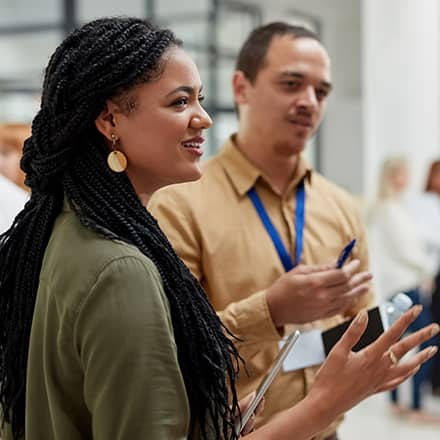 When job hunting, you might hear "network." But what does it mean? Professional networking is about connecting to improve your career, share knowledge and find opportunities. Start by reaching out to people you know and expand from there. Over time, you can expand your circle as you meet new people.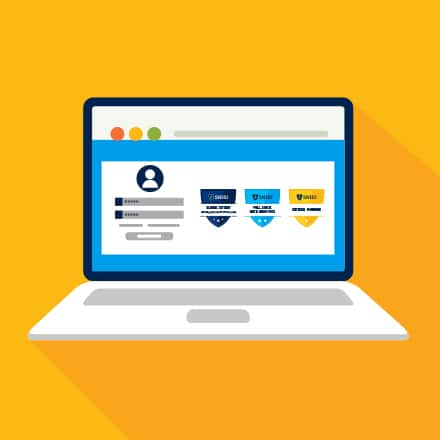 Digital badges offer palpable recognition you can share and take with you — even if you move on to another organization. If your workplace offers digital badges, badging could help you develop practical abilities in a verifiable way you can leverage throughout your career.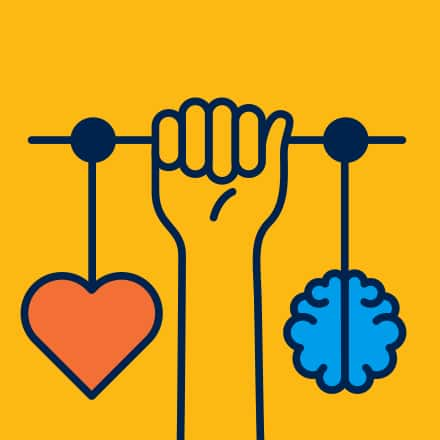 The Emotional Intelligence (EI) Experiential Learning Challenge, which ran from February-April 2023, gave eligible SNHU students a unique opportunity to expand their knowledge beyond the classroom. Students learned key EI skills applicable to the workplace and built valuable connections with peers.
About Southern New Hampshire University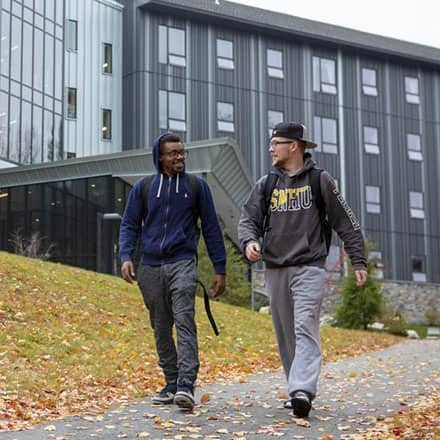 SNHU is a nonprofit, accredited university with a mission to make high-quality education more accessible and affordable for everyone.
Founded in 1932, and online since 1995, we've helped countless students reach their goals with flexible, career-focused programs. Our 300-acre campus in Manchester, NH is home to over 3,000 students, and we serve over 135,000 students online. Visit our about SNHU page to learn more about our mission, accreditations, leadership team, national recognitions and awards.