Partnership Focuses On Language-Based Learning Disability Education
Imagine yourself back in school, and each student in your class is reading a section of a story. As your turn approaches, you get more and more nervous. Nothing could be worse than having to read in front of everyone. What's worse, no one else seems to have such a tough time reading aloud. Finally, the moment arrives, and your name is called. For students with a language-based learning disability (LBLD), such as dyslexia, reading aloud can lead to anxiety.

To ensure a positive learning experience for these students, it's essential that educators have the tools to help these students. Since 1971, a school in Massachusetts has done just that, specializing in finding ways to reach these students and training educators to do the same. Southern New Hampshire University (SNHU) has partnered with this institution, the Landmark School, to offer an innovative concentration within the Master of Education in Curriculum and Instruction as well as a graduate certificate program.
Education Training to Enhance Knowledge
The MEd in Curriculum and Instruction with a concentration in Dyslexia Studies and Language-Based Learning Disabilities provides students with the knowledge and ability to learn how to develop and integrate curriculum at the classroom-, school- and district-levels, with a focus in dyslexia and LBLD. Working with their respective states, students may have the opportunity to use this program to seek endorsement as a curriculum administrator, if they so choose.

The certificate in Dyslexia Studies and Language-Based Learning Disabilities provides teachers, especially those already certified in special education, with the ability to enhance their knowledge in dyslexia and other LBLDs.

"The teacher will use this program to enhance their classroom instruction and learn how best to address the diverse learning needs of their students," said Dr. Daniel Tanguay, associate dean of programs and faculty for education at SNHU.
Teaching Students with Dyslexia and Other LBLDs
According to the International Dyslexia Association, language-based learning disabilities are not all that uncommon. As much as 15% to 20% of the population has a language-based learning disability, and dyslexia is the most common cause of reading, writing and spelling disabilities. Of students receiving special education services for a language-based learning disability, the International Dyslexia Association reports that 70% to 80% have difficulty with reading. This makes a specialized ability to teach these students a valuable and important skill for an educator to have.
It's not clear what causes dyslexia, but studies have found differences in the way the brain develops for someone with dyslexia. The term dyslexia refers to a cluster of symptoms, the result of which is difficulty with language skills, and reading in particular. Dyslexia can affect someone throughout life. The impact, however, can be most noticeable for students, who find it difficult to succeed without explicit reading instruction. Unfortunately, many schools don't have instructors trained in these methods.
How a Language-Based Learning Disability Led to the Founding of Landmark School
The impact of language-based learning disabilities such as dyslexia can go beyond difficulty in learning and affect a student's self-image, leaving him or her feeling less intelligent and capable than they actually are. This was a feeling Dr. Charles "Chad" Drake knew all too well, one that eventually led him to found Landmark School in 1971.

In founding Landmark School, Drake was seeking to help students just like himself. Labeled "learning disabled" as a youth, Drake struggled but eventually earned a Fulbright Scholarship, which he used to attend the Wordblind Institute in Denmark. There, he learned to deal with his disability, and upon returning to the United States, he set to work teaching students what he'd learned. Landmark opened with 35 students and a young, green group of faculty, some of whom have spent more than four decades at the institution. Today, the school has grown to 450 students on two campuses to go along with 320 faculty and staff. Thanks to that growth, the school has spread its reach far beyond its own campus by teaching educators how to improve outcomes for students with language-based learning disabilities.
Teachers' Passion for Helping Dyslexic Students
Katie Chhu, a faculty member at Landmark, landed at the school for much the same reason that Drake opened the school: personal experience. "While studying abroad in college, I was diagnosed as dyslexic," Chhu said. "My senior year of undergrad, I wrote my thesis project on the diagnosis of dyslexia."
This detailed study of the subject sparked a passion for Chhu to better understand "this unique learning profile." So she was thrilled to find Landmark School, and she began her teaching career as a one-on-one tutor for "bright, capable students with language-based learning disabilities."

Chhu is the director of the online program for Landmark Outreach, the school's professional development arm. She also served as part of a team of subject matter experts to develop the five courses for the program's dyslexia studies and language-based learning disabilities program. She now trains the instructors of those courses.

Chhu said the goal of the program is to provide practical teaching strategies that educators or aspiring educators can implement in their classrooms or settings to best support students with language-based learning disabilities, such as dyslexia.

"Teachers will develop a stronger understanding of the learning profile of students with language-based learning disabilities as well as the challenges these students face in the classroom," Chhu said. "Courses highlight practical teaching strategies and provide opportunities to craft lessons to effectively target the development of executive functioning, writing, reading and social-emotional skills to support students in reaching their full potential."

She said teachers who enroll in the program will develop new tools that include instructional strategies to reach students struggling with language demands.

"The courses are small and offer individual attention from an instructor who is an experienced educator eager to share his or her firsthand teaching experience," she said. "Students with language-based learning disabilities deserve to be taught by well-informed educators with a command of best practices specific to this learning profile."
Susan Bogle is a marketing and student recruitment specialist in higher education. Follow her on Twitter @Suze1776 or connect on LinkedIn.
Explore more content like this article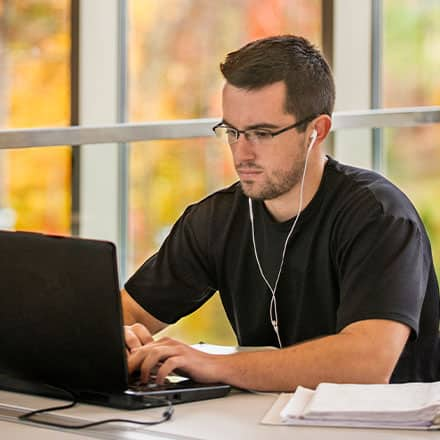 October 22, 2021
There's a clear benefit to getting an associate degree. Workers with an associate degree had median weekly earnings of $862, $132 more than people with a high school diploma alone, according to BLS.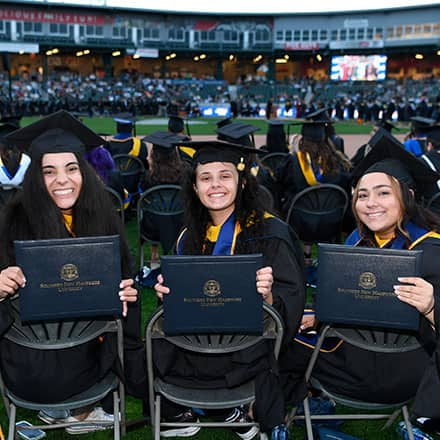 October 18, 2021
Southern New Hampshire University's Class of 2020 and 2021 campus graduates had their moment in the sun on Saturday when more than 400 celebrated their incredible achievements at Northeast Delta Dental Stadium in Manchester, New Hampshire.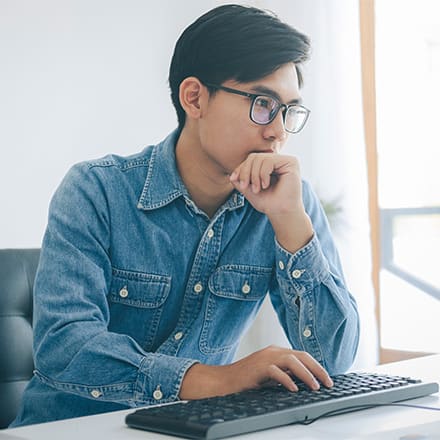 October 15, 2021
Generally taking only two years to complete, an associate degree provides foundational academic knowledge and technical expertise for a variety of career fields without the time and financial investment of a four-year degree.