Master Education with an Online MEd
$637/credit (36 credits total)
Transfer up to 12 graduate credits
6 career-focused concentrations
Complete in as few as 15 months
No GRE/GMAT required
Advance your career as an education leader
Online Master's in Education Program Overview
Implement positive change within your learning community with an online MEd degree from Southern New Hampshire University. You'll gain the insights and expertise needed to inspire learners and serve as a role model and support system for colleagues.
Designed to align with 21st-century learning, the online Master of Education (MEd) in Curriculum and Instruction prepares educators in all settings to be leaders in their field, with an awareness across cultures and geographies. You'll learn to apply local, state and national standards. You'll also design learning experiences that are relevant, outcome-driven and culturally inclusive for all ages, education levels and learning environments.
Earn your online master's in education in curriculum and instruction, or specialize your program with one of 6 concentration areas.
Throughout the online MEd degree program, you'll explore the role of "educational leader" and what that means in both a traditional and non-traditional learning setting. You'll also access and use current educational research and data in curricular decision-making. By the end of your program, you'll emerge with a ready-to-implement curriculum, along with a professional portfolio that showcases your abilities as a leader in education.
Note: Instructional coordinators in public schools may be required to have a teaching license or an education administrator license.
Licensure Information
The online MEd in Curriculum and Instruction degree program does not lead to licensure. SNHU also offers online post-licensure Master of Education (MEd) programs for currently licensed individuals who are interested in furthering their professional development and enhancing their credentials.
However, since state requirements for adding endorsements vary greatly, SNHU does not guarantee that the completion of those programs will result in rank, endorsements and/or salary increases and strongly encourages interested individuals to contact their state licensure board prior to enrolling.
SNHU provides additional information for education programs on our Licensure and Certification Disclosures page. View disclosure information.
What You'll Learn
Complex curriculum & assessment design
The principles of Universal Design for Learning
Research-based instructional strategies
Educational leadership skills
Inclusive teaching techniques
How You'll Learn
At SNHU, you'll get support from day 1 to graduation and beyond. And with no set class times, 24/7 access to the online classroom and helpful learning resources along the way, you'll have everything you need to reach your goals.
Career Outlook
Demand for instructional coordinators will continue to grow as schools focus on the effectiveness of educators and curriculum evaluation and improvement.
Additionally, online learning is evolving fast, especially following the global pandemic. SNHU proudly leads the charge in the space, offering cutting-edge, remote learning experiences since 1995.
Job Growth and Salary
Job Growth
According to the U.S. Bureau of Labor Statistics, career opportunities for instructional coordinators are expected to grow 7% through 2031.1
Potential Salary
The median annual salary was $63,740 for instructional coordinators in 2021.1
Understanding the numbers
When reviewing job growth and salary information, it's important to remember that actual numbers can vary due to many different factors—like years of experience in the role, industry of employment, geographic location, worker skill and economic conditions. Cited projections do not guarantee actual salary or job growth.
By combining education principles and curriculum design with the latest advances in technology, this online MEd can help you become a more adaptable educator.
"Change is a constant," said Dr. Audrey Rogers, SNHU professor and education department chair for campus undergraduate programs. "Learning how to adapt and adjust, that's been one of the skills that's been most helpful in my career."
"It's about keeping my finger on the pulse of who my students are over time and all the trends, standards and new research, and being able to continually improve."
Where Could You Work?
Elementary Schools
Instruct young students in basic subjects, such as math and reading, in order to prepare them for middle school.
Charter Schools
Create and deliver instructional lessons that meet both curriculum requirements and the mission of the charter school.
Middle & High Schools
Create engaging curriculum for active learning to support students for state testing and college prep.
Homeschools
Execute lesson planning, curriculum development and other tasks as needed to keep students focused on learning in a home setting.
Government
Evaluate the effectiveness of curriculums and teaching techniques established by school boards, states or federal regulations.
Child Care Centers
Provide a safe space for children while their parents work and offer activities that aid in both creative and intellectual development.
Start Your Journey Toward an Online Curriculum and Instruction Degree
Why SNHU For Your Master's in Education Online
Flexible
With no set class meeting times, you can learn on your schedule and access online course materials 24/7.
Affordable
As part of our mission to make higher education more accessible, we're committed to keeping our tuition rates low. In fact, we offer some of the lowest online tuition rates in the nation.
Prior coursework and work experience could also help you save time and money. SNHU's transfer policy allows you to transfer up to 12 credits from your previous institution. You could also earn college credit for previous work experience.
Respected
Founded in 1932, Southern New Hampshire University is a private, nonprofit institution with over 160,000 graduates across the country. SNHU is accredited by the New England Commission of Higher Education (NECHE), a regional accreditor, which advocates for institutional improvement and public assurance of quality.
Recently, SNHU has been nationally recognized for leading the way toward more innovative, affordable and achievable education:
"Most Innovative" regional university honors from U.S. News & World Report each year since 2015
A $1 million grant from Google.org to explore soft skills assessments for high-need youth
Recognition as a 2017 Digital Learning Innovator by the Online Learning Consortium
Network
At Southern New Hampshire University, you'll have access to a powerful network of more than 300,000 students, alumni and staff that can help support you long after graduation. Our instructors offer relevant, real-world expertise to help you understand and navigate the field. Plus, with our growing, nationwide alumni network, you'll have the potential to tap into a number of internship and career opportunities.
93.6% of online students would recommend SNHU (according to a 2022 survey with 17,000+ respondents). Discover why SNHU may be right for you.
Expanding access to quality higher education means removing the barriers that may stand between you and your degree. That's why you can apply at any time and get a decision within days of submitting all required materials:
Acceptance decisions are made on a rolling basis throughout the year for our 5 graduate terms.
Other MEd admission requirements include:
A resume that includes at least 6 months of relevant K-12 instructional or curriculum development experience
Filling out our MEd Non-Licensure Acknowledgment Form
If you're ready to apply, follow these simple steps to get the process going:
Your counselor can also walk you through the application process, which involves completing a graduate application, providing undergraduate transcripts and your resume and filling out the MEd Non-Licensure Acknowledgement Form.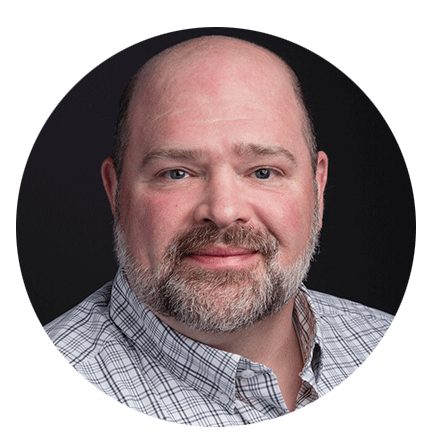 Preparing for Your Success
Dr. Daniel Tanguay, executive director
"If a district is looking for high-quality educators and they are comparing two applicants against each other, the person with the MEd will have an advantage. The MEd reflects that a candidate has more experience and is capable of taking on more responsibilities required by the job."
Courses & Curriculum
This online master's in education program is designed for educators who are leading in the area of curriculum and instruction. Students will be exposed to an in-depth study of teaching, learning and curriculum design.
"The program's focus is placed on understanding the importance and influence of teacher leadership, the creation of data-informed curriculum and the integration of technology within the learning experience," said Dr. Daniel Tanguay, executive director of online education programs at Southern New Hampshire University.
The program consists of 12 MEd in Curriculum and Instruction courses, including 9 core classes and either 3 major elective courses or one of our 3-course concentration options. The 36-credit-hour program lets you tailor the degree to your interests and professional needs.
In courses like The Educator as a Leader, you'll learn about traditional and non-traditional frameworks and principles of education. By understanding multi-cultural education environments, you'll gain the skills you need to empower learners from various skill levels and backgrounds.
Our 4 major courses in Curriculum Design explore the foundational design theories and principles in various learning environments. You'll then build upon that foundation by implementing Differentiated Instruction (DI) strategies to meet the needs of unique subsets of learners. From there, you'll explore assessment theories and, finally, dive into emerging theory and design. You'll also develop your own course curriculum and portfolio.
You'll then complete your online MEd in Curriculum and Instruction with a seminar and a capstone – giving you the opportunity to synthesize your learning. This will not only document your growth, but also showcase your work to future employers.
The master's program gives you the "opportunity for personal growth and enrichment in the development of curriculum that focuses on meeting students where they are at in the learning process and then helping them create a personal pathway for success," Tanguay said. "In the end, as educators, we need to continue to grow, if we expect our students to grow."
List of Courses
Courses May Include
MEd in Curriculum and Instruction Online
EDU 515
The Educator as Leader
Discover the frameworks and approaches used in the M.Ed. in Curriculum and Instruction program. Explore what it means to be an educational leader in today's rapidly changing, multi-cultural education environments and investigate the many traditional and non-traditional facets of contemporary educational leadership. Examine competencies, characteristics, and practices that relate directly to student achievement and are grounded in current professional standards.
EDU 530
Evidence-Based Research for Education
Learn about the various types and methods of educational research. Examine the value of education focused action research in a variety of learning environments. Develop foundational knowledge and skills to read, interpret, and use data to enable professional growth and improve student learning experience.
EDU 545
Leadership in Teaching and Learning
Explore educational leadership concepts by focusing on the characteristics and best practices needed to define and increase success in learning. Employ multiple measures to resolve learning challenges utilizing effective communication and collaboration in ways that empower oneself and others to enhance one's role as an educational leader. Learn about legal, ethical, and professional issues existing in today's educational environments that impact effective leadership.
EDU 570
Curriculum Design 1: Foundations in Curriculum Design
Explore the foundations of curriculum design theories and principles used in various learning environments. Apply Understanding by Design (UbD), Differentiated Instruction (DI), and the standards of Universal Design for Learning (UDL), for designing and developing a functional and effective curriculum that matches all students' learning needs.
EDU 615
Curriculum Design 2: Differentiated Instruction
Implement Differentiated Instruction (DI) strategies for all students, especially as they apply to unique students. Use multiple data points to design curriculum that can be differentiated and aligned to student, state, and national goals and standards by embedding technology, including assistive technology, in teaching and managing students. Examine DI strategies for English Language Learners, students with disabilities and learning differences, and high performing students as part of a heterogeneous learning environment.
EDU 645
Curriculum Design 3: Assessment for Student Learning
Explore assessment theories and practices as integral elements of curriculum and instructional design. Interpret assessment data from multiple sources and use that data to inform curricular choices. Investigate embedding technologies into curriculum to assess and interpret student learning effectiveness as part of the continuous feedback cycle.
EDU 655
Curriculum Design 4: Emerging Theory and Design
Investigate emerging theories of design and learning in today's increasingly complex technology-enhanced learning environments. Apply theory-based strategies for providing curriculum and instruction in traditional, alternative, virtual, and augmented learning settings.
EDU 683
Seminar in Curriculum and Instruction
Prepare for the Capstone by developing and focusing scholarship and artifacts for the portfolio, including a personalized educational philosophy statement. Drawing from the technology-focused, inclusion-centric themes explored throughout the program, draft an evidence-based curriculum proposal that addresses a self-identified achievement gap.
EDU 690
Capstone in Curriculum and Instruction
Integrate previous coursework and demonstrate the mastery of knowledge and skills developed throughout the program. Synthesize prior learning in order to develop a complete curriculum in an area of interest for utilization, along with the portfolio, in illustrating a cohesive educational philosophy and showcasing growth as an educational leader.
Total Credits: 36
Minimum Hardware Requirements
| Component Type | PC (Windows OS) | Apple (Mac OS) |
| --- | --- | --- |
| Operating System | Currently supported operating system from Microsoft. | Currently supported operating system from Apple. |
| Memory (RAM) | 8GB or higher | 8GB or higher |
| Hard Drive | 100GB or higher | 100GB or higher |
| Antivirus Software | Required for campus students. Strongly recommended for online students. | Required for campus students. Strongly recommended for online students. |
| SNHU Purchase Programs | | |
| Internet/ Bandwidth | 5 Mbps Download, 1 Mbps Upload and less than 100 ms Latency | 5 Mbps Download, 1 Mbps Upload and less than 100 ms Latency |
Notes:
Laptop or desktop?  Whichever you choose depends on your personal preference and work style, though laptops tend to offer more flexibility.
Note:  Chromebooks (Chrome OS) and iPads (iOS) do not meet the minimum requirements for coursework at SNHU. These offer limited functionality and do not work with some course technologies. They are not acceptable as the only device you use for coursework. While these devices are convenient and may be used for some course functions, they cannot be your primary device. SNHU does, however, have an affordable laptop option that it recommends: Dell Latitude 3301 with Windows 10.
Office 365 Pro Plus is available free of charge to all SNHU students and faculty. The Office suite will remain free while you are a student at SNHU. Upon graduation you may convert to a paid subscription if you wish. Terms subject to change at Microsoft's discretion. Review system requirements for Microsoft 365 plans for business, education and government.
Antivirus software: Check with your ISP as they may offer antivirus software free of charge to subscribers.
Tuition & Fees
Tuition rates for SNHU's online degree programs are among the lowest in the nation. We offer a 25% tuition discount for U.S. service members, both full and part time, and the spouses of those on active duty.
Online Graduate Programs
Per Course
Per Credit Hour
Annual Cost for 15 credits
Degree/Certificates
$1,911
$637
$9,555
Degree/Certificates
(U.S. service members, both full and part time, and the spouses of those on active duty)*
$1,410
$470
$7,050
Tuition rates are subject to change and are reviewed annually.
*Note: students receiving this rate are not eligible for additional discounts.
Additional Costs:
Course Materials ($ varies by course). Foundational courses may be required based on your undergraduate course history, which may result in additional cost.
Frequently Asked Questions
What is the best master's degree to get in education?
The best master's in education is the one that works best for you. With the right degree, you'll be positioned to follow your career goals and get ahead in the changing world of education.
A good master's in education (MEd) degree will focus on using evidence-based research to inform curriculum and instruction and help you build educational leadership skills. Strong MEd programs also address the role of technology in the classroom and give you hands-on experience designing learning programs to address the diverse needs of students.
At SNHU, there are several concentrations available for the online MEd degree, so you can advance your training in a specific area of education.
"Design of the concentrations, in particular, emphasizes 21st-century learning frameworks that students can utilize as they look to advance their careers and develop transformative learning experiences that are relevant, outcome-driven, and culturally inclusive for all ages, education levels and learning environments," said Dr. Daniel Tanguay, executive director of online education programs at Southern New Hampshire University.
Our MEd degree concentration in Dyslexia Studies and Language-Based Learning Disabilities can prepare you to help students who struggle with reading and writing succeed in elementary, middle, high school and beyond. If you'd like to supplement your existing credentials with knowledge in this area, our dyslexia and learning disabilities certification training might also be a good choice.
An educational leadership master's concentration will help you develop skills that you can apply in the classroom or in administration roles.
A master's in teaching online can help you take your classroom skills virtual, teaching you strategies and technologies that can engage your students – even when you're not together.
The reading concentration for the MEd degree can prepare you for a career in reading instruction. You'll develop in-depth knowledge of literacy issues and gain insight into how to support students with reading challenges.
With a master's in special education concentration, you can explore traditional, innovative and research-based approaches to support the needs of children in inclusive classrooms.
SNHU's MEd in Technology Integration concentration focuses on assessing and integrating technology into classroom instruction – a high-demand skill in today's digital world.
For those seeking a college leadership role, a master's in higher education administration prepares students for the challenges and complexities associated with a career as a post-high school educator.
Which is better, an MA in Education or MEd?
It depends. Both types of online master's in education can help advance a teaching career, but the programs do differ significantly.
Typically called a Master of Arts in Teaching (MAT), this master's degree is primarily focused on advanced coursework in a particular subject and on teaching practices. If you want to work directly with students and gain specialized teaching experience, the MAT degree could be a good fit.
The MEd degree, on the other hand, is geared more toward teachers who want to not only further their career in the classroom, but also have an impact on the education system itself. While many MEd degree holders continue to work in the classroom, this degree can also help you become a leader in your school, district and even state education system.
What type of teacher gets paid the most?
Pay for teachers varies significantly and can depend on many factors, including your location, degree, grade level and school. For example, public school teachers typically earn more than private school teachers, and salaries can vary from state to state.
According to the U.S. Bureau of Labor Statistics, the median annual wage for public school kindergarten teachers was $61,760 in 2021.1 Private school kindergarten teachers earned $47,480 the same year.1
The median annual wage for high school teachers in public schools was $62,420 in 2021 and $56,510 in private schools.1 Post-secondary teachers, such as those teaching at community colleges, earned a median annual wage of $79,640 in 2021.1
Is a master's degree in education worth it?
Only you can decide if a master's degree in education is worth it for you. That said, those who earn their MEd can go on to access new career opportunities, boost their earning potential and, perhaps most importantly, contribute to something much bigger than themselves.
To reduce any learning gaps in the system, today's educators need to "develop the knowledge, skills and abilities to develop a culturally responsive, data-informed, student-centered curriculum that addresses all the diverse learning needs of students," said Dr. Daniel Tanguay, executive director of online education programs at Southern New Hampshire University.
Teachers who earn an MEd online are also highly competitive in the job market. An MEd online can also help prepare you for higher-paying roles, such as a principal, curriculum coordinator or even corporate trainer.
The median annual wage for elementary, middle and high school principals was $98,420 in 2021.1 Instructional coordinators earned a median annual wage of $63,740, and training and development managers earned $120,130 the same year.1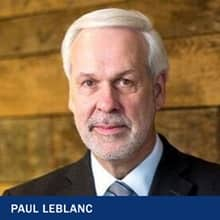 Plus, as a university dedicated to empowering students through education, we understand just how important it is to train educators and education leaders.
"Education is the great enabler and equalizer, the force that allows individuals to reach their potential, to dream bigger dreams and to be more fully engaged with a much bigger world," said Paul LeBlanc, president at SNHU. "It is also the engine of social mobility, the avenue to better and more meaningful work and thus opportunity for one's family and community."
Does a master's in education allow you to teach?
It depends. Each state has its own certification process related to teacher licensure.
While a master's in education can give you the industry knowledge and teaching skills you need to succeed in the classroom, earning an MEd on its own will not certify you to work as a classroom teacher in most schools.
Teachers typically complete a state-approved undergraduate degree program and up to a year of student teaching before applying for state licensure. Many teachers continue to an education master's degree program to advance their career or prepare for education leadership roles.
If you want to work in a private school or higher education institution where state licensure is not required, however, an MEd could be enough to start working in the classroom.
Can I teach online classes with a master's degree?
A master's in education can prepare you to teach in a variety of settings, including online. If you plan to teach online classes for elementary, middle and high school students, you'll most likely still need a teaching license from your state.
More learning than ever is taking place online – especially after the COVID-19 pandemic swept through the U.S. According to one analysis, 51.8% of college students took at least one online course in 2019-20.2 And online learning isn't restricted to higher education: A survey of parents of children in grades K-12 showed that 93% of them experienced online learning after the coronavirus outbreak in February 2020.3
With an MEd you can build a strong foundation of education theory and gain hands-on experience to ensure you're ready to apply this knowledge to any teaching environment, including online classes.
Note: The online MEd in Curriculum and Instruction degree program does not lead to licensure.
How much do teachers make with master's?
It depends. There are many factors that go into determining teacher salaries, but teachers with master's degrees do typically earn more than teachers with a bachelor's degree.
According to the National Council on Teacher Quality, in 2018 – some of the latest data available – 88% of the largest public school districts in the country offered an increase in pay to teachers who earned master's degrees.4
Not taking degree level into account, the median annual salary for elementary school teachers was $61,350 in 2021 according to the U.S. Bureau of Labor Statistics.1 The median annual salary for high school teachers was $61,820 the same year.1 Pay increases for master's degree holders can vary significantly based on years of experience, location, grade level and subject, among other factors.
Using an MEd degree to advance into a leadership position, such as a school principal, could help you earn even more. According to the BLS, elementary, middle and high school principals earned a median wage of $98,420 in 2021.1
Related Articles
Frederico Curty '23G was already a firm believer in the importance of education when he earned his Master of Science (MS) in Higher Education Administration in 2023. But he said he learned how valuable it is to be supported while earning your degree – especially as a dad.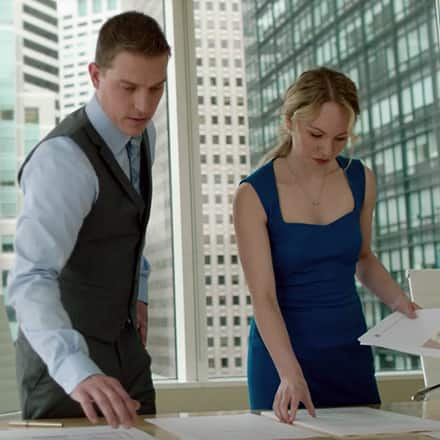 A master's degree comes after a bachelor's degree and is typically a two-year academic program that allows you to specialize in a subject area of your choice. Some common types of master's degrees you can choose from include: Master of Arts, Master of Science and Master of Business Administration.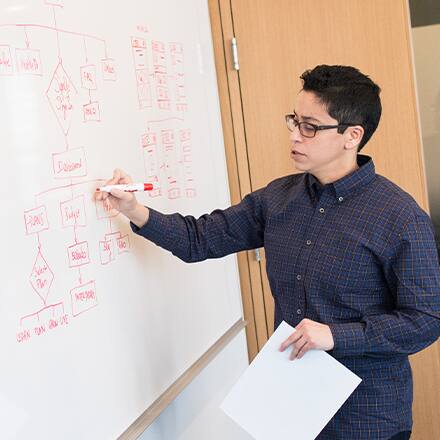 Everyone has a different style of learning. Through understanding the styles of study and note-taking that suit you best and knowing about different strategies for activating your learning, you can maximize your learning experience with formal education, and in all areas of life.
References
Sources & Citations (1, 2, 3, 4)
1Bureau of Labor Statistics, U.S. Department of Labor, Occupational Outlook Handbook, on the internet, at:
https://www.bls.gov/ooh/education-training-and-library/instructional-coordinators.htm#tab-1 (viewed Feb. 15, 2023)
https://www.bls.gov/ooh/education-training-and-library/kindergarten-and-elementary-school-teachers.htm (viewed Feb. 15, 2023)
https://www.bls.gov/ooh/education-training-and-library/high-school-teachers.htm (viewed Feb. 15, 2023)
https://www.bls.gov/OOH/education-training-and-library/postsecondary-teachers.htm (viewed Feb. 15, 2023)
https://www.bls.gov/ooh/management/elementary-middle-and-high-school-principals.htm (viewed Feb. 15, 2023)
Cited projections may not reflect local and/or short-term economic or job conditions and do not guarantee actual job growth.
2Inside Higher Ed, Half of All College Students Take Online Courses, on the internet, at https://www.insidehighered.com/news/2021/10/13/new-us-data-show-jump-college-students-learning-online (viewed Feb. 15, 2023)
3National Center for Education Statistics, Fast Facts, on the internet, at https://nces.ed.gov/fastfacts/display.asp?id=80 (viewed Feb. 15, 2023)
4National Council on Teacher Quality, How Do School Districts Compensate Teachers for Advanced Degrees?, on the internet, at: https://www.nctq.org/blog/How-do-school-districts-compensate-teachers-for-advanced-degrees (viewed Feb. 15, 2023)