The Value of Continuing Education

"I am never going back to school again!"
Many of us have stated this after completion of a formal degree program or a graduation event. The time and sacrifices required to commit to completing a specialty program are typically substantial. Often, dedicating significant resources to education and continuing professional development is needed for this process. Learners face challenges with finding relevant content to support their continued career growth.
However, lifelong learning is an integral part of developing professional skills and identity. In order to achieve career success, allocating resources to developing skills in a particular area is necessary to stay relevant and current within an occupational field. For example, to maintain competency and licensure as a registered nurse, each state mandates a number and specific content of continuing education activities. Within the clinical setting, new technologies and practices are implemented, necessitating continued learning. Short bursts of learning are required to stay proficient within the context of healthcare. Learning new and specialized skills helps us to remain current in our chosen occupation and be more marketable for future positions.
5 Fast Facts for Investing in Continuing Education
Why is continuing education so important? It would seem that the attainment of a degree would be the hallmark of achievement to support employment. There are several other factors to consider as we move throughout our careers. Changes in interests, career goals, and industry expectations may necessitate modifications in our practices.
Here are 5 fast facts to consider for promoting continuing education as a lifelong learning goal.
1. Occupational Identity
Life-long learning is an integral part of developing a professional identity. Professional identity is the career concept that separates others from a group in the workplace. Continuing our education in a particular field creates buy-in for the values and beliefs that are a part of our work culture. We learn about the values and ethical behaviors required to be successful in a chosen career path. In addition, networking with role models who may become our mentors may present opportunities for growth and career advancement as an added bonus. Commitment to a career is an important facet of professional identity.
2. Belonging to a Group
Membership in a group and experiencing a sense of belonging are central to professional identity. The elements of the Social Identity Theory, as outlined by Henri Tajfel in 1978, suggest that developing relationships within a work group creates an affiliation bond. Belonging to a workplace group and environment creates a feeling of importance and leads to job satisfaction. Researchers have found that belonging to a group demonstrates a commitment to a career. This process takes dedication, time, and resources to develop behaviors reflective of professionals.
3. Positive Mental Health and Satisfaction
A 2011 study found that adult workers reported positive mental health and satisfaction through their occupational identity. It also noted the link to a position within society. Workers who are satisfied tend to stay in their chosen field. Retention in a profession is a positive outcome of professional identity development as identified in healthcare professions, according to multiple researchers.
4. Develop Your Skills
In order to achieve success in a career, we need to dedicate resources to developing skills in a particular field. Think badges, certificates, and training. Updated skills will be needed to stay relevant and current within an occupational field. Technological updates have dictated how we engage in our work in nearly all fields. Education is a key element. New learning is especially important for workers who have been downsized from an industry or whose job has been replaced by automation. Finding opportunities to learn can be found at local high schools, community colleges, and in online settings. Certificates or badges may be accessed through synchronous or asynchronous activities offering flexibility for a working adult.
5. Learning is a Lifelong Process
Career commitment reflects an internalization of the attitudes and responsibilities related to a chosen profession. Consider joining an organization. Membership in a professional organization helps workers make connections across coursework, apply ideas and gain experience. Social engagement in nonacademic activities plays a positive role in fostering career identity and goal attainment. Career networking is a valuable opportunity. Experiences with a direct encounter, such as contact with professionals in the field and entrepreneurial activities, prominently impact learning. Contact with professionals is the number one reason to participate. Joining a professional association may be one of the most important career decisions one makes to commit to growth.
Commit to Expanding Your Skills
Think about ways to upskill your resume and career toolkit. This might include meeting with a mentor for coffee who can provide suggestions for career growth, joining a professional association to network with others in your career field, or continuing your education with a certificate or badge in a relevant skill.
Southern New Hampshire University offers courses to enhance your knowledge in a content area. Perhaps enrolling in a course to learn about technology would provide a job skill to support your career. Need to develop a love for public speaking? Join a local Toastmaster's association to practice your ability to talk in front of a group. In addition, SNHU provides continuing education for nurses and health professionals. SNHU is an accredited provider of continuing education through the American Nurses' Credentialing Center to expand your understanding of a health-related topic.
January is a great time to commit to New Year's resolutions. Start with thinking about what you need to stay current in your field, whatever it might be. Make 2020 your decade for continuing education.
Peggy Moriarty-Litz is the chief nursing administrator and executive director of nursing programs at Southern New Hampshire University. Connect with her on LinkedIn.
Explore more content like this article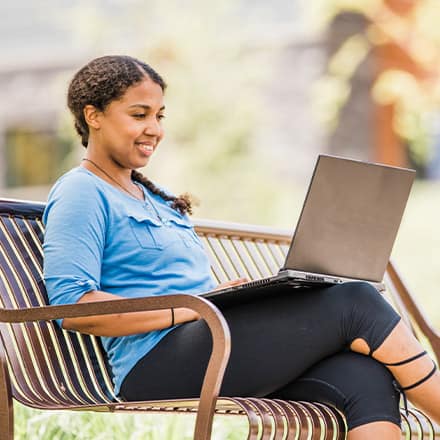 An undergraduate degree marks the first step on your higher education path. It describes two kinds of degrees: associate and bachelor's degrees. By earning an undergraduate degree, you can better prepare yourself for a career or position yourself to attend graduate school.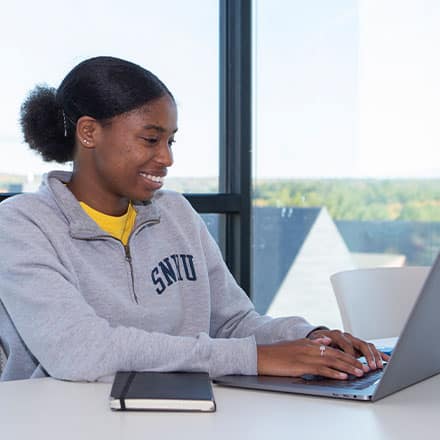 While looking over a course list, you may have wondered why certain courses are required when they're seemingly unrelated to the degree program. These general education requirements can reshape your outlook on learning, teach you soft skills and introduce you to a variety of disciplines and people.
It's important to understand some of the basics of an undergraduate program when choosing a degree to pursue, like why or how a Bachelor of Arts may differ from a Bachelor of Science degree. Typically, each undergraduate program falls under one of these two categories.
About Southern New Hampshire University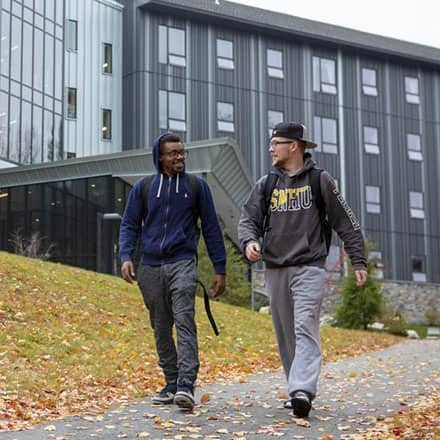 SNHU is a nonprofit, accredited university with a mission to make high-quality education more accessible and affordable for everyone.
Founded in 1932, and online since 1995, we've helped countless students reach their goals with flexible, career-focused programs. Our 300-acre campus in Manchester, NH is home to over 3,000 students, and we serve over 135,000 students online. Visit our about SNHU page to learn more about our mission, accreditations, leadership team, national recognitions and awards.