The Leadership and Legacy of Gertrude Shapiro
Gertrude Shapiro made a bold choice in the days following her husband Harry Shapiro's death in 1952. A widow with two children, she had begun working at the New Hampshire School of Accounting and Commerce - a school the couple had founded - in the mid-1940s when she took over bookkeeping duties and running the business office. With only a year of university study under her belt, she had no experience running the school on her own.
The school boasted just 25 students when Harry Shapiro died. It was the first of several times Gertrude's tenacity kept the doors open.
Ann Shapiro was 14 years old when her mother assumed leadership of the college.
"She did have several opportunities to sell the school, but she was absolutely steadfast in her desire to keep the school with the family," Ann Shapiro said. "Very few people believed she could succeed."
It was often difficult, but succeed she did. The school went through several iterations over the years and was later known as New Hampshire College. Now called Southern New Hampshire University, the university serves more than 130,000 learners worldwide, online and on campus and is a leader in higher education.
Harry founded the school, but Gertrude's determination and leadership were responsible for the school's evolution and survival, building on their founding mission to provide affordable access to higher education, very much the framework for SNHU's mission still today.
Early Life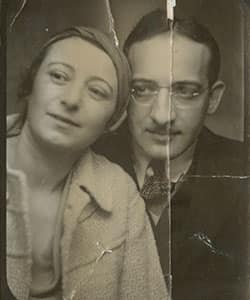 Little in her early life would predict the trajectory of her future. Gertrude Shapiro - née Gittle Crockett - was born in Stonington, Maine, in 1904. Her parents had come from Vilnius, the same region of modern Lithuania as the Shapiro family, according to SNHU historian Christopher Cooper. Her father ran a dry goods store in Stonington and Gertrude later attributed her "head for business" to her experience at the store.
The Crockett family later moved to Roxbury, Massachusetts, and Gertrude attended Boston University for one year in the 1920s. She went on to work at the R.H. White Department Store. In 1932, she met Harry Shapiro and the pair married after a 3-month romance, Cooper said. They moved to Manchester and had their first child, Edward, in 1934, followed by Ann five years later.
Gertrude's name first appears in SNHU records in 1943 and by the mid-1940s as her husband's health declined, she was assisting with the operations of the small school, particularly the bookkeeping, Cooper said.
Keeping the Family Dream Alive
Just days after Harry's death on Sept. 10, 1952, Gertrude made the decision to keep the school open, telling students in a letter: "With the help of our fine faculty and the cooperation of all the students, I feel that our combined efforts will not fail or falter; and that the continued operation and success of the school will be assured."
In some ways, Gertrude's decision to continue operating the school was driven by the need to provide for her two children, Ann said, in a time where her options were limited. But it was also the continuation of a "family dream," first articulated by Harry to "teach accounting so students really understood what they were doing and learning," she said.
"All of us saw it as a tribute to husband and father," Ann said.
A Savvy Leader
While many may have doubted Gertrude's ability to successfully run the school, her position at the head of the organization never seemed unusual to her children. It wasn't until later her leadership was evident, Ann said.
"When I think about it today in light of all the issues that surround women in our society, her accomplishments seem even more brave, significant and consequential," Ann said.
With just 25 students at the time of Harry's death, the future of the school was very much in doubt. Enrollment was bolstered by a large number of Korean War veterans who enrolled in evening classes. Gertrude also used franchised courses in speedwriting and real estate sales, and in the summer offered typing classes to high school students to provide additional revenue, Cooper said. It was under her leadership that the school received accreditation from the United Business Schools Association.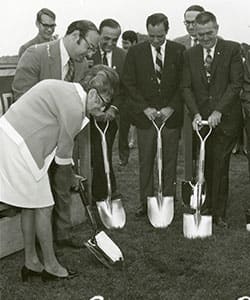 The type of institution SNHU was changed when Gertrude served as president, Cooper said. Rather than being one man's vision, Gertrude relied on teams. She also insisted on continuing her husband's vision of delivering high quality despite the fact that there were no state regulations to follow at the time.
"She believed her husband's vision of this place as one of high quality and she wanted to push for that," Cooper said.
Later, her son Edward joined the school and served as president. Ann came on board in 1961. Gertrude said: "The three of us fought, we worked and we accomplished."
Gertrude's Legacy
Gertrude officially retired as president in 1971 but continued to work with students as president emeritus until 1986. She passed away in April 1993. Cooper said her legacy is one of perseverance and a focus on students' education. She was, he said, "a person who through their background and experience wasn't positioned well to succeed at any of these things but did anyway."
Ann said she learned much from her mother's example, especially integrity, honesty and fairness.
"She was loyal. She was strong and people respected her as a businesswoman and accepted her," Ann said. "She never considered that being a woman gave her limitations."
Dr. Paul LeBlanc, SNHU's current president, said Gertrude's legacy continues to be felt to this day.
"President Gertrude Shapiro was an amazing woman who helped shape SNHU into the institution it is today," he said. "During her time as president, she grew student enrollment and expanded to our now 300-acre campus, all while keeping her husband's dream alive and supporting our students. She took on a role that very few women had at that time, and I know her that legacy will continue to inspire the SNHU community for decades to come."
Joe Cote is a staff writer at Southern New Hampshire University. Follow him on Twitter @JoeCo2323.
Explore more content like this article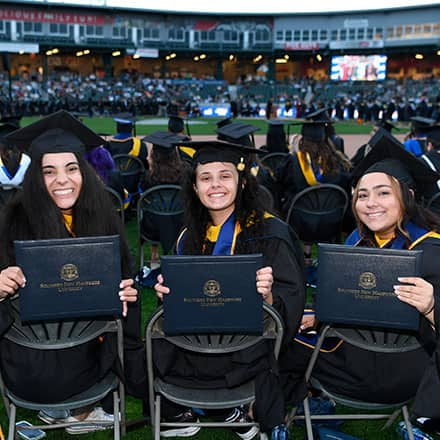 October 18, 2021
Southern New Hampshire University's Class of 2020 and 2021 campus graduates had their moment in the sun on Saturday when more than 400 celebrated their incredible achievements at Northeast Delta Dental Stadium in Manchester, New Hampshire.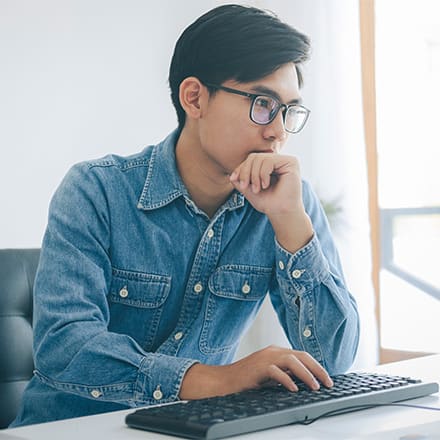 October 15, 2021
Generally taking only two years to complete, an associate degree provides foundational academic knowledge and technical expertise for a variety of career fields without the time and financial investment of a four-year degree.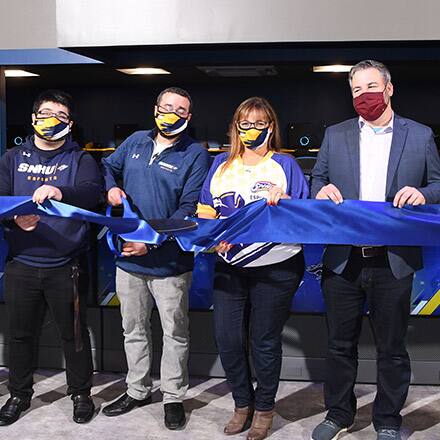 October 13, 2021
SNHU celebrated the grand opening of its esports arena on October 8th. A ribbon-cutting event marked the official opening to welcome the campus community and to see where esports players hone their gaming skills and compete against varsity-level opponents across the U.S. and Canada.