What is a Master's Degree?
A master's degree, or graduate degree, is typically a 2-year academic program following a bachelor's degree that allows you to specialize in a subject area.
A bachelor's degree is a significant academic achievement, but your learning doesn't have to stop there. If you have a desire to advance your career or expand your knowledge, a next logical step would likely be to pursue a master's degree. Let's explore the types of degrees you can earn beyond the bachelor's and explore the differences between types of degrees at the graduate level.
What is a Master's Degree?
Also often called a graduate degree, a master's is typically a two-year academic program that allows you to specialize in a subject area; mastering it, if you will. This means that courses often dive deep into the subject matter, and usually involve scholarly research, according to the National Center for Education Statistics. Some master's degrees require a thesis or oral exam to demonstrate your proficiency in the material.
Dozens of specialized master's degrees in disciplines ranging from accounting to sports management are available online.
Types of Master's Degrees: The Difference Between a Master of Science and a Master of Arts
There are many types of master's degrees, and two of the most common are the Master of Science (MS) and Master of Arts (MA). People often question the admission team at Southern New Hampshire University about the differences between the two – and whether one is better than the other to pursue. Admission counselors are quick to point out that the choice of an MS or MA isn't a case of which is better as a degree but rather which is better suited to the student's interests and goals.
They note that an MA is a humanities-based degree designed to provide a balanced liberal arts education and general knowledge in a recognized discipline, interdisciplinary field or areas of professional study. The MS is a science-based degree designed to provide a balanced liberal arts education and a scientific, technical or professional competence.
Types of Professional Master's Degrees: MBA, MFA, MEd and More
Often, a research-based graduate degree is a step toward obtaining a PhD (or doctorate); however, professional master's degrees prepare you for a specific occupation. Many professionally oriented master's degrees are considered a terminal degree, or the highest academic credential someone can earn in a specific field. A Master of Business Administration, or an MBA, is considered a terminal degree, as is a Master of Fine Arts, or MFA. A Master of Education, or MEd also is considered a top degree in the education field and the same goes for the MSN, a Master of Science in Nursing, and the MPH, a Master of Public Health. If your goal is to teach at the college level, often these professional degrees are adequate qualifications, even for tenured positions. There is only one level above these, a doctoral program.
Common master's degrees include business, nursing, special education and healthcare administration. Some MBAs offers dozens of concentrations, including accounting, finance, healthcare informatics, project management and marketing.
The Importance of a Graduate Degree
A master's degree can broaden your career opportunities and command, perhaps, a higher salary. A bachelor's degree is often a requirement for many professional entry- to mid-level jobs, so then a master's degree is sometimes the preferred credential for senior leadership roles. In some industries, a master's-level education is the standard prerequisite for many positions. In fact, The Department of Labor's Bureau of Labor Statistics (BLS) reports that from 2016 to 2026, employment in master's-level occupations is projected to grow by almost 17%, the fastest of any education level (BLS PDF source).
You may also have a higher earning potential with a master's degree. BLS reports that the median weekly wage for full-time workers over the age of 25 whose highest level of education was a master's degree was $1,401 compared to $1,173 for those holding a bachelor's degree, a $12,000 per year wage premium. The pay difference between degree levels often depends upon the industry and position. A BLS article states that careers where a master's degree typically pays the highest wage premiums include education, business, and healthcare.
Growth in Master's Degree Seekers
Perhaps because of the growing demand from employers, graduate programs are seeing a spike in enrollment. A report from the Council of Graduate Schools (CGS) showed a 2.3% increase in first-time master's degree seekers between 2012 to 2017 (CGS PDF source). First-time graduate enrollment grew in six broad fields of study, according to the CGS report. The biggest increases were in mathematics and computer sciences, at 15.6%; the health sciences, at 4.2%; and biological and agricultural sciences, at 4.1%.
How to Earn a Master's Degree
Today, your options for earning a master's degree are wider and more varied than they were in the past. Many who wished to pursue graduate school for a specific area of interest may have been limited by geography, for example. Or perhaps family or work obligations prevented additional schooling because the hours conflicted with those commitments.
Flexible, online programs now make for easier access to MA, MS, MBA and other master's degrees, and coursework is more convenient to complete. The evolution of some industries – and introduction of new ones – have led to the creation of exciting new areas of study at the graduate level. Dozens of accredited master's degrees, are available exclusively online.
A prerequisite for most graduate programs is a bachelor's degree from an accredited institution.
Based on the expanded career opportunities available to graduates, a master's degree can be a valuable investment.
Susan Bogle is a marketing and student recruitment specialist in higher education. Follow her on Twitter @Suze1776 or connect on LinkedIn.
Explore more content like this article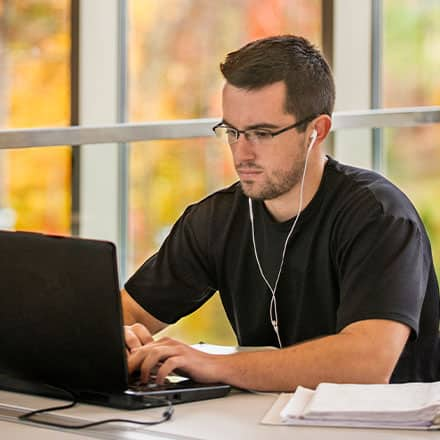 October 22, 2021
There's a clear benefit to getting an associate degree. Workers with an associate degree had median weekly earnings of $862, $132 more than people with a high school diploma alone, according to BLS.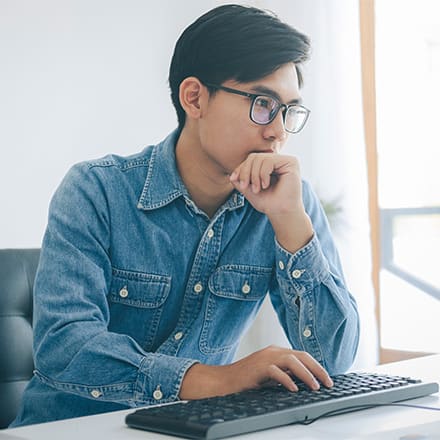 October 15, 2021
Generally taking only two years to complete, an associate degree provides foundational academic knowledge and technical expertise for a variety of career fields without the time and financial investment of a four-year degree.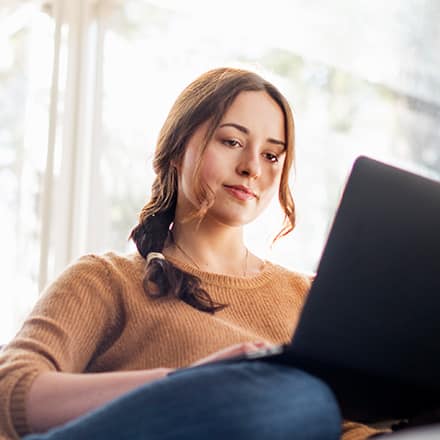 October 13, 2021
Choosing the right MA degree is a matter of your current accomplishments – academic and professional – and your goals for the future. Which MA degree is right for you will depend on your current career and where you want to go from here.