Lead the Future with Higher Education Administration Graduate Programs
More than 20 million students attended American colleges this past year. That's a lot of lives that U.S. institutions are trying to transform.
That number - estimated by the National Center for Education Statistics - has grown by almost 5 million over the last 15 years. From 2012 to 2022, the college student population will continue to swell as more jobs require post-secondary education. Projections highlight a 13.9% increase at degree-granting institutions throughout the country.
With more students recognizing the impact a degree has on their professional and personal lives, colleges and universities must continue to meet the need to provide them with a quality education. In doing so, these organizations seek out employees who can further their goals in a variety of departments and positions. A higher education master's degree can help you qualify for these administrative roles.
Higher education administration graduate programs, such as the MS from Southern New Hampshire University (SNHU), focus on empirical research, data-centric decision-making and analytical problem solving for today's changing university landscapes. An effective administrator will build on analysis to create fiscally sound programs that address students' academic and non-academic needs. Many institutions require a master's degree for their administrative positions.
Working in a college setting is a goal for many people who want to be in a rewarding environment. Not only are university employees given a number of responsibilities that directly affect students' lives, they then get to witness the transformation of graduates who have earned their degrees to make their own impact in the lives of others. Administrators sometimes transition from non-education backgrounds, though coming from the field certainly provides value.
"It's beneficial for individuals to have requisite knowledge and experience with higher education, as it will help to enhance the learning process," said Dr. Danny Tanguay, SNHU's associate dean of programs and faculty for education. SNHU, however, has no specific degree requirements regarding this for its program.
These higher education administration graduate programs concentrate on developing leaders who want to shape the future of education. The curriculum in the SNHU program tackles a variety of real-world lessons designed to be immediately applicable to students' careers throughout its 36 credits.
For instance, the Budget and Financial Management in Higher Education course dives into budgetary decision-making that affects an organization's overall mission. In Higher Education Law and Regulation, students learn about key laws and policies, as well as the rights of administrators, faculty, staff and students. And in Enrollment Management and Marketing, the mission is to learn ways to attract, admit and retain students at your institution. A slew of electives allows students to tailor their MS degree to their professional interests and goals.
Those who complete higher education administration graduate programs will find the job market to their liking. The U.S. Bureau of Labor Statistics predicts positions in higher education administration will increase 15% through 2022 and will grow twice as fast as managerial roles, well above the average for all jobs.*
In addition to the growing need for those with a higher education master's, the positions that graduates are qualified for cover an abundance of areas, allowing personal interests to intersect with their professional goals in higher education.
"Institutional departments best suited for students completing this program include academic affairs, student affairs, admission and recruitment, registrar's office, faculty training and development, institutional research and development, bursar's office, human resources and marketing," Tanguay said.
With a well-rounded curriculum that positions students for success at the post-secondary level, the higher education administration graduate programs at SNHU prepare graduates to lead the educational journey today's college population demands.
"Higher education administrators are leaders who foster organizational growth and development through the creation and refinement of industry-leading programs and student services needed to promote effective learning and overall achievement of students, for successful transition into the global marketplace," Tanguay said about those who complete higher education administration graduate programs.
Higher education changes lives and effective leaders shape change. As an administrator, your passion for improvement and advancement in education will be backed with the knowledge and skills you've accumulated throughout the MS program.
From evaluating programs to understanding policies and from familiarizing yourself with accreditation standards to allocating resources, your MS in Higher Education Administration from SNHU will help you see yourself succeed in your new role.
Ronald Reagan once said, "The greatest leader is not necessarily the one who does the greatest things. He is the one that gets the people to do the greatest things." By taking the lead in higher education, you'll not only be inspiring students to do good in the world, you'll be guiding your staff to turn in high-level performances and motivating them to become leaders in their own right.
Learn more about SNHU's MS in Higher Education Administration, and consider applying for your higher education master's degree today.
*Job market data from the U.S. Bureau of Labor Statistics Occupational Outlook Handbook is intended to provide insight on occupational opportunities and is not to be construed as a guarantee of salary or job title. SNHU cannot guarantee employment.
Explore more content like this article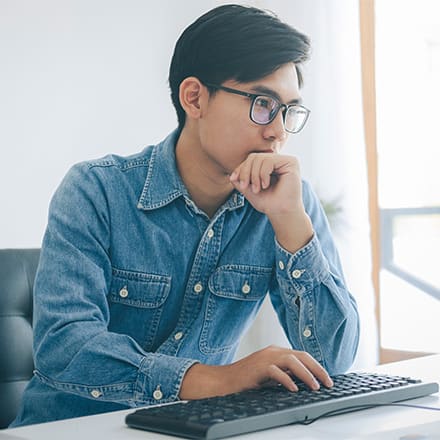 October 15, 2021
Generally taking only two years to complete, an associate degree provides foundational academic knowledge and technical expertise for a variety of career fields without the time and financial investment of a four-year degree.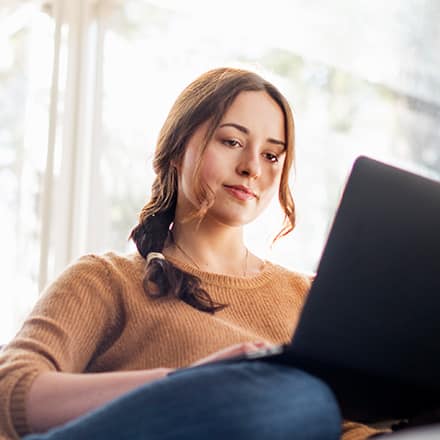 October 13, 2021
Choosing the right MA degree is a matter of your current accomplishments – academic and professional – and your goals for the future. Which MA degree is right for you will depend on your current career and where you want to go from here.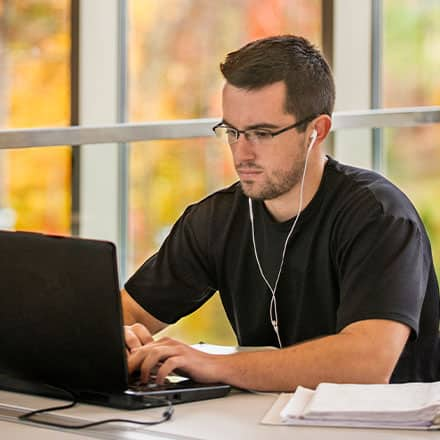 October 12, 2021
There's a clear benefit to getting an associate degree. Workers with an associate degree had median weekly earnings of $862, $132 more than people with a high school diploma alone, according to BLS.