Learn to Lead in Higher Education
$627/credit (36 credits total)
Transfer up to 12 graduate credits
Complete in as few as 15 months
No GRE/GMAT required
Learn from experts in online higher education
24/7 access to coursework
Master's in Higher Education Administration Program Overview
Candidates in booming industries like healthcare, information technology and finance often require post-secondary education for entry-level jobs. The increased demand from employers for degree-holding professionals is putting new pressure on colleges and universities. Shifts in student demographics, learning technology, complex policy and public scrutiny are increasing the need for innovative, fiscally responsible leaders who can balance student demands with organizational needs.
Southern New Hampshire University's Master of Science in Higher Education Administration prepares you for the enterprise of higher education and the complex challenges that go along with it. Learn how strategic leadership, a student success culture and data-driven resource management can advance colleges and universities in the 21st century. These essential skills will prepare you to guide innovation, address institutional needs and shape the higher education conversation.
Learn how to:
Strategize ways to address challenges in higher ed using research and data
Evaluate program effectiveness in serving the needs of all students – especially those underrepresented
Assess the relationship between higher education and institutional, local and national policy
Use industry standards to guide institutional decisions
Facilitate effective communication, collaboration and continuous improvement methods as an institutional leader
Utilize budgeting and resource allocation skills to fund a school's mission, vision and strategic goals
Career Outlook
With the demand for distance learning ever increasing, colleges have been tasked with finding innovative solutions to deliver quality education to students. That's where higher education administrators come in.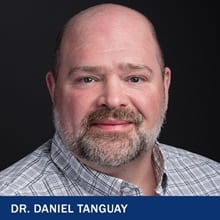 "Higher education administrators are leaders who foster organizational growth and development through the creation and refinement of industry-leading programs and student services," said Dr. Daniel Tanguay, SNHU's senior associate dean of programs and faculty for education.
The U.S. Bureau of Labor Statistics reports that postsecondary administrators made a median annual salary of $96,910 in 2021 – more than twice the median annual wage for all workers.1
You can position yourself well for a job by having a master's degree and experience working in education. Our master's in higher education administration is a program built specifically to teach you the skills you need to succeed in the world of postsecondary administration.
Depending on your specific role, your duties as a higher ed admin could vary, but if you want to work more directly with students, you might consider working in an area like:
Student affairs.

Ensure students have the best possible experience by identifying opportunities for improvement in areas of student support services and academic and extracurricular experiences.

Student recruitment and retention. Recruit students who you think will thrive at your institution and guide them to degree completion.
Registrar's office. Schedule course offerings and plan logistics for class space. Help students enroll in the right courses to finish their degrees on time. Prepare diplomas, transcripts and other academic records.
This master's in higher education administration program can also help you develop into an informed leader who understands how to move an agenda forward amidst the conflicting pressures and perspectives of the higher education industry. Prepare yourself for roles on teams like:
Academic affairs.

Lead initiatives in curriculum development, academic policies and faculty support and development.

Distance learning. Work in higher ed's hottest topic – online delivery models. Beyond the technical logistics, you'll consider how to best support students learning remotely.
Diversity management. Lead the diversity, equity and inclusion initiative at your organization to ensure access and representation for your school's employees and students.
Faculty development. Staff your faculty with members who align with institutional goals and give students the best support.
Institutional advancement. Focus on improving your organization through activities like fundraising, alumni relations and corporate partnerships.
No matter where your career takes you, the MS in Higher Education Administration can help you obtain a keen sense of the role higher education has in enriching the wider community and the obligation administrators have to support and nurture it.
Start Your Journey Toward an Online Higher Education Administration Degree
Why SNHU For Your MS in Higher Education Leadership
Flexible
With no set class meeting times, you can learn on your schedule and access online course materials 24/7.
Affordable
Take advantage of some of the lowest online tuition rates in the nation, plus financial aid for those who qualify. We also make it easy to transfer to SNHU by accepting up to 12 credits from your previous institution.
Respected
Founded in 1932, Southern New Hampshire University is a private, nonprofit institution with over 160,000 graduates across the country. SNHU is accredited by the New England Commission of Higher Education (NECHE), a regional accreditor, which advocates for institutional improvement and public assurance of quality.
Recently, SNHU has been nationally recognized for leading the way toward more innovative, affordable and achievable education:
"Most Innovative" regional university honors from U.S. News & World Report each year since 2015
A $1 million grant from Google.org to explore soft skills assessments for high-need youth
Recognition as a 2017 Digital Learning Innovator by the Online Learning Consortium
Network
At Southern New Hampshire University, you'll have access to a powerful network of more than 200,000 students, alumni and staff that can help support you long after graduation. Our instructors offer relevant, real-world expertise to help you understand and navigate the field. Plus, with our growing, nationwide alumni network, you'll have the potential to tap into a number of internship and career opportunities.
Opportunities
According to the National Center for Education Statistics, more than 19 million students enrolled in U.S. degree-granting postsecondary institutions in 2018 – nearly 7 million of those learners participated in distance learning.2
While the demand for more flexible and adaptable higher education has existed for decades, 2020 has been a reminder of the importance and urgency. When you choose to earn your degree at SNHU, you'll be learning from a leader in online education.
96.5% of students would recommend SNHU.3 Discover why SNHU may be right for you.
Acceptance decisions are made on a rolling basis throughout the year for our 5 graduate terms. You can apply at any time and get a decision within days of submitting all required materials.
Simply contact an admission counselor, who can help you explore financial options, answer all your questions, and walk you through the application process, which includes:
Completing a graduate application
Providing undergraduate transcripts
Courses & Curriculum
Glean deep insight into the history and theory that have shaped higher learning in the U.S. while gaining the know-how to take action confidently with your MS in Higher Education Administration.
In this 36-credit master's in higher education administration program, you'll learn the communication, leadership, organization and technical skills required of today's leaders in higher education. Some courses may include:
Contemporary Issues in Higher Education:

Examine issues in higher education today. You'll look specifically at changing demographics, technology and intellectual shifts to understand how they affect the modern student.

Program Evaluation: Evaluate programs using industry-standard theory and processes. Analyze data to suggest programmatic changes that serve an institution's mission. You'll also dig into basic project management.
Enrollment Management and Marketing: Learn methods of attracting, admitting and retaining students as part of the enrollment management process. You'll be exposed to concepts in admissions marketing, admissions outcome prediction and financial aid's influence on enrollment behavior.
Budget and Financial Management in Higher Education: Use quantitative data to make business decisions related to financial management. Study tuition and fee revenue models to make informed budgetary decisions.
Leading Change in Higher Education: Gain skills needed to navigate major internal and external forces while strategically driving change. Apply data, quality improvement principles and creative problem solving to manage and back up your decisions.
More than a best practices degree, this graduate program expands the boundaries of higher education success by teaching students the skills required to make empirical data-based decisions.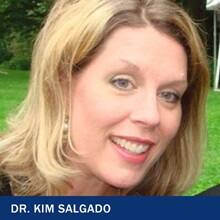 "Students will analyze and work with a variety of datasets to derive and infer the effectiveness of education initiatives, draw data-based conclusions and apply research findings to solve real-world problems," said Dr. Kim Salgado, associate dean at SNHU.
Our master's in higher education administration program was shaped by people who are passionate about advancing higher education. SNHU takes its experience as one of the nation's fastest-growing online universities and combines it with insights from other innovative institutions.
Institutional oversight, functional area leadership and management professionals collaborated to create a curriculum that pushes educators to meet student and organizational challenges head-on.
List of Courses
Courses May Include
MS in Higher Education Administration Online
HEA 510
Philosophy and History of Higher Education
Candidates seeking to become degreed higher education administrators must first understand the historical, philosophical, and social influences that have built America's concept of higher education and articulate their own personal philosophy of higher education. Emphasis will be placed on the reciprocal relationship between higher education models and their socio-historical contexts.
HEA 520
Contemporary Issues in Higher Education
Through the use of contextualized cases representative of the technological, demographic, and intellectual shifts that have influenced higher education's evolving role in the twenty-first century, candidates will examine the issues facing higher education today and link their judgments to historical foundations. Candidates will create alignments between current issues in higher education and how they influence the twenty-first-century student.
HEA 530
Data-Driven Decision-Making in Higher Education
This course will further candidates' ability to methodically apply empirically based, data-centric approaches to inform institutional decision making across multiple university sectors. Through contextualized, authentic experiences, candidates will analyze, evaluate, and assess programs using contemporary technologies and develop evidence-based approaches to meet desired outcomes. Candidates will be required to justify the empirically based process by which they reached their programmatic decisions. Specific modes of inquiry driving this course will be strongly represented in subsequent course work.
HEA 540
Program Evaluation
This course will explore the theories and processes of higher education program evaluation. Candidates will - within the context of a university's mission, strategic goals, and objectives - learn necessary skills to methodically evaluate higher education programs. Candidates will analyze given sets of case-based data and offer evidence and research based justifications for programmatic changes. Project management concepts and tools will be applied throughout the course.
HEA 550
Higher Education Law and Regulation
With an examination of the key laws, policies, and concepts specific to higher education in the United States, candidates will gain a sense of higher education law's complexity and how law has assumed a greater role in establishing patterns, modes of conduct, and equitable procedures in an attempt to assure the rights and responsibilities of administrators, faculty members, staff, and students in the institutional context.
HEA 610
Enrollment Management and Marketing
This course will address the data-centric enrollment management process within higher education, including how to attract, admit, and retain students. Candidates will examine the tools for effective admissions marketing, predicting admissions yields, and assessing how financial aid influences enrollment behavior. Candidates will gain the evidence-based skills necessary to understand the tactics for successful onboarding and continued retention of students, as well as the structures and approaches aimed at improving student achievement and persistence.
HEA 620
Budget and Financial Management in Higher Education
This course will require candidates to empirically make sense of quantitative data sets related to financial management of an institution. Candidates will manipulate tuition and fee revenue models and make justifiable, quantitatively-based budgetary decisions regarding how those decisions map onto given institution's strategic initiatives and mission. Through the use of fiscal management models, candidates will how account for how government appropriations, financial aid regulations, large grants, and investment income influence these decisions.
HEA 630
Leading Change in Higher Education
This course explores the responsibility of innovative - and accountable - change agents who must manage institutional responses to major external or internal forces. Candidates will consider how to apply empirical data and quality improvement principles to planning. Candidates will demonstrate how strategic approaches may be applied to successful navigation of individual, collaborative, and organizational structures. Through the examination of effective communication strategies, consensus building, and negotiation candidates will focus on creative problem solving through innovative approaches and models related to the administration of institutions of higher education in the 21st century.
HEA 690
Capstone in Higher Education
This capstone course is the culminating experience for the M.S. in Higher Education Administration program. The aim of the capstone is to assess students' ability to synthesize and integrate the knowledge and skills they have developed throughout their coursework, rather than introducing new concepts. This course is structured to support student success in fulfilling program requirements.
Total Credits: 36
Minimum Hardware Requirements
| Component Type | PC (Windows OS) | Apple (Mac OS) |
| --- | --- | --- |
| Operating System | Currently supported operating system from Microsoft. | Currently supported operating system from Apple. |
| Memory (RAM) | 8GB or higher | 8GB or higher |
| Hard Drive | 100GB or higher | 100GB or higher |
| Antivirus Software | Required for campus students. Strongly recommended for online students. | Required for campus students. Strongly recommended for online students. |
| SNHU Purchase Programs | | |
| Internet/ Bandwidth | 5 Mbps Download, 1 Mbps Upload and less than 100 ms Latency | 5 Mbps Download, 1 Mbps Upload and less than 100 ms Latency |
Notes:
Laptop or desktop?  Whichever you choose depends on your personal preference and work style, though laptops tend to offer more flexibility.
Note:  Chromebooks (Chrome OS) and iPads (iOS) do not meet the minimum requirements for coursework at SNHU. These offer limited functionality and do not work with some course technologies. They are not acceptable as the only device you use for coursework. While these devices are convenient and may be used for some course functions, they cannot be your primary device. SNHU does, however, have an affordable laptop option that it recommends: Dell Latitude 3301 with Windows 10.
Office 365 Pro Plus is available free of charge to all SNHU students and faculty. The Office suite will remain free while you are a student at SNHU. Upon graduation you may convert to a paid subscription if you wish. Terms subject to change at Microsoft's discretion. Review system requirements for Microsoft 365 plans for business, education and government.
Antivirus software: Check with your ISP as they may offer antivirus software free of charge to subscribers.
Tuition & Fees
Tuition rates for SNHU's online degree programs are among the lowest in the nation. We offer a 25% tuition discount for U.S. service members, both full and part time, and the spouses of those on active duty.
Online Graduate Programs
Per Course
Per Credit Hour
Annual Cost for 15 credits
Degree/Certificates
$1,881
$627
$9,405
Degree/Certificates
(U.S. service members, both full and part time, and the spouses of those on active duty)*
$1,410
$470
$7,050
Tuition rates are subject to change and are reviewed annually.
*Note: students receiving this rate are not eligible for additional discounts.
Additional Costs:
$150 Graduation Fee, Course Materials ($ varies by course)
Frequently Asked Questions
What is a master's in higher education administration?
A master's in higher education administration is a graduate degree that prepares professionals to help advance a postsecondary institution in critical ways.
An MS in Higher Education Administration teaches students how to:
Be strategic leaders
Create cultures of student success
Apply data-driven resource management
Southern New Hampshire University offers a master's in higher education administration that was built to help administrators face 21st-century challenges in postsecondary ed.
"This degree prepares graduates to guide innovation, address institutional needs and shape the higher education conversation," said Dr. Kim Salgado, associate dean at SNHU. "Graduates of this degree may become leaders in their organization, working to better the student experience."
What can you do with a master's in higher education?
When people think of jobs in higher education, they usually imagine professors. But with a plethora of classes to be scheduled, sports teams to be managed, clubs to be organized and initiatives to be funded, many other roles are needed to keep a college or university operating smoothly.
If you want to work in higher education, but aren't interested in teaching, you might want to consider higher education administration. Some job titles include:
Academic dean
Admissions director
Director of financial aid
Institutional research director
Provost
Registrar
University president
VP of academic affairs
You can earn a specialized degree to get the knowledge you need to succeed in these positions. SNHU, an accredited, nonprofit university, offers a master's in higher education administration that you can earn completely online.
According to Dr. Kim Salgado, associate dean at SNHU, our MS in Higher Education Administration is "applicable to anyone wanting to work in a post-secondary institution, regional accreditation organization, higher education association or for the Department of Education."
Southern New Hampshire University has some of the most affordable online tuition rates in the nation and dedicated staff and faculty who prioritize student support. Apply online today to start toward your higher education administration goals.
Is a master's degree in higher education worth it?
Only you can decide whether or not a degree is worth it. The face of higher education is changing tremendously. Colleges and universities need innovative leaders who can help advance institutions through modern solutions.
If you know you want to pursue a career in higher education, a master's can certainly help you reach your goals. According to the U.S. Bureau of Labor Statistics, typical entry-level education for postsecondary education administrators is a master's.1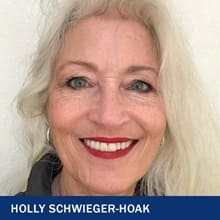 With that in mind, you should pick a program that fits your goals, budget and lifestyle. SNHU is an accredited, nonprofit university offering an online master's program that focuses specifically on higher education administration. The online format allows you to have more flexibility in completing your degree, and the school has some of the lowest online tuition rates in the U.S. Plus, our advisors are known for their first-class support.
"The advising support and availability of the instructors is extremely important in a virtual classroom," said Holly Schwieger-Hoak '16G. "SNHU works hard to ensure the students know they are personally supported."
And as leaders in online higher education, where better to earn your master's in higher education administration than at SNHU? Apply online today.
How do I become a higher education administrator?
If you want to become a higher education administrator, gaining experience in the education field and earning a master's degree is a great start.
Many academic institutions require a master's degree for their administrative positions. Southern New Hampshire University offers a specialized MS in Higher Education Administration that you can complete entirely online. This 12-course graduate degree program focuses on building skills in budgeting and financial management, law and regulation, program evaluation, marketing, leadership and beyond. And even better, SNHU has some of the lowest online tuition rates in the U.S.
Having prior experience in higher education is also helpful in becoming a higher education administrator. If you currently work in elementary or secondary education, earning a graduate education administration degree could help you make the transition to a postsecondary setting.
Is higher education a good career?
By many standards, higher education is a good career choice. Here are some of the benefits of pursuing a career as a higher education administrator:
Salary. According to the US Bureau of Labor Statistics, postsecondary education administrators earned $96,910 in 2021.1 This far exceeds the median annual wage for all workers, which was reportedly $45,760 in the same period.1
Job growth. The BLS also reported that postsecondary education administrator jobs were expected to grow on pace with the national average for all occupations.1 By 2031, projected employment for these roles is set to hit 15,500.1 Employers predominantly include state, local and private colleges, universities and professional schools, as well as junior colleges.
Innovation. One of the benefits of the accelerated shift to online education is that it can help create employment opportunities free of geographic barriers. What's more, innovations in education present new, dynamic challenges for qualified professionals to shape the future of their field.
Personal rewards. Last, but not least, a career in higher education can be personally rewarding. At SNHU, we like to say we're in the "business of hope" – because we know firsthand how much education can improve the lives of learners.
In fact, there's plenty of research to back up the benefits of earning a postsecondary degree. According to the BLS, higher degree attainment is linked to higher salaries and lower unemployment rates.1 Those with a college education also tend to feel more connected to their work. According to a 2016 Pew Research report, 77% of workers with a post-graduate degree and 60% of workers with a bachelor's degree believe their job gives them a sense of identity, versus just 38% of those with a high school diploma or less.4
References
Sources & Citations (1, 2, 3, 4)
1Bureau of Labor Statistics, U.S. Department of Labor, Occupational Outlook Handbook, on the internet at:
https://www.bls.gov/ooh/management/postsecondary-education-administrators.htm (viewed Nov. 4, 2022)
https://www.bls.gov/careeroutlook/2020/data-on-display/education-pays.htm (viewed Nov. 4, 2022)
Cited projections may not reflect local and/or short-term economic or job conditions and do not guarantee actual job growth.
2Institute of Education Sciences, National Center for Education Statistics, Digest of Education Statistics, on the internet at https://nces.ed.gov/programs/digest/d19/tables/dt19_311.15.asp (viewed Nov. 4, 2020)
3According to a survey responses from over 9,200 SNHU online students conducted in the fall of 2019.
4Pew Research Center, Social & Demographic Trends, The State of American Jobs, on the internet at https://www.pewsocialtrends.org/2016/10/06/3-how-americans-view-their-jobs/ (viewed Nov. 4, 2020)