On the Write Track: Reframing How We Think About Teaching Writing

Tackling first-year composition at Southern New Hampshire University (SNHU) is no small feat. With over 8,000 learners – each with unique backgrounds and experience – moving through our Composition I and II courses every single term, it isn't lost on us how monumental a task it is to prepare writers to enter their degree programs. As we explore strategies in composition curriculum and instruction, we're seeking out common writing issues to springboard learners toward discipline-specific success.
On the Write Track: Helping Learning Writers
As part of our WriteScape project, SNHU's Writing Across the Curriculum initiative, our composition team led a webinar series, "On the Write Track," to cover common writing issues First-Year Experience instructors encounter in their courses.
From that webinar series, we've pulled a list of instructional highlights to guide a learning writer:
Be open to the way a learner's unique language background can create effective writing. Learners bring a range of language experiences to the classroom, and instructors can respect their learners' diverse identities by listening and understanding that effective writing can take many forms. Instructors can work with learners to identify their current knowledge and strengths and guide them toward writing choices and approaches that are appropriate for the context.
Address sentence-level concepts within the context of the learner's own writing. Studies show that grammar instruction in isolation doesn't lead to long-term retention. Showing a learner how to adhere to a grammatical construct within their own writing gives them the tools to follow these conventions in future writing.
Attend to higher-order concerns before lower-order concerns. In our survey, when we asked instructors which writing issues have the most grade-bearing significance, they pointed to more global issues, like organization and overall focus. Be careful not to prematurely promote the editing stage before the foundational issues have been addressed during the revision process.
Assess the learner's comfort level when it comes to finding and evaluating sources. The information landscape is ever-evolving, and learning writers need to know where to look for valid information. Make sure they're all set during the research stage before they get too far in the writing process.
Point learners to academic resources. SNHU has a wealth of resources and expertise at learners' disposal. Our Online Writing Center and Academic Resources page are just two pieces of this extra layer of support. However, they may need a nudge to visit these resources. Keep learners informed of any similar options at your institution.
Build on prior knowledge. As learners tackle writing assignments outside their composition courses, it's extremely helpful to fall back on familiar terminology (thesis statements, outlines, etc.). Starting with the writing process and showing learners how it applies to any writing assignment will help them reinforce those skills and continue practicing.
Overcoming Writing Anxiety: The Instructor's Role
For learning writers, especially those diving into their first-year courses, instructors can play a pivotal role in demystifying the college experience and helping them develop life-long skills. As educators, it's helpful to take a step back and remember what it was like to struggle with both the process and confidence required to produce written work. Ensuring a learner's foundation is strong before building on additional complexities is essential to retention, so it's critical to stop along the way to identify potential gaps in learner understanding.
As we move forward in our WriteScape project to address writing in higher-level undergraduate courses, we're seeking out opportunities to continue to build on these foundations, with the hope that these key concepts are being reinforced throughout. Again, ensuring we're giving our learners exactly what they need to not only succeed but to thrive as confident participants in the professional world should be our priority – and we accomplish this through working together as educators to ensure learners aren't climbing ladders with missing rungs.
Amanda Groves is an associate dean of liberal arts at Southern New Hampshire University and specializes in composition and rhetoric. Her academic concentration includes student empowerment through writing, especially in First-Year Composition. Before her time at SNHU, Groves worked as a writing tutor and instructor, assisting and teaching writers at all academic levels within higher education.
Explore more content like this article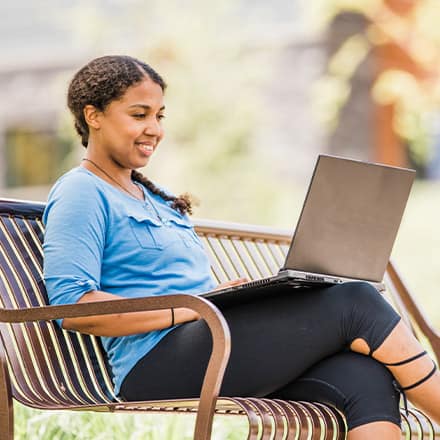 An undergraduate degree marks the first step on your higher education path. It describes two kinds of degrees: associate and bachelor's degrees. By earning an undergraduate degree, you can better prepare yourself for a career or position yourself to attend graduate school.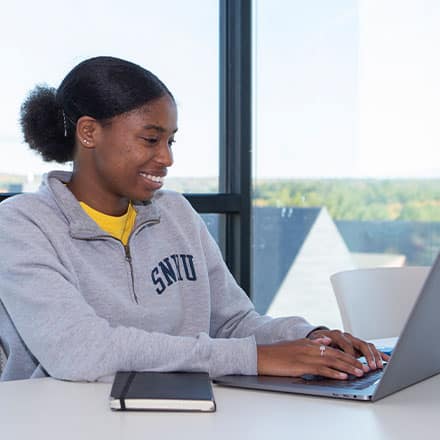 While looking over a course list, you may have wondered why certain courses are required when they're seemingly unrelated to the degree program. These general education requirements can reshape your outlook on learning, teach you soft skills and introduce you to a variety of disciplines and people.
It's important to understand some of the basics of an undergraduate program when choosing a degree to pursue, like why or how a Bachelor of Arts may differ from a Bachelor of Science degree. Typically, each undergraduate program falls under one of these two categories.
About Southern New Hampshire University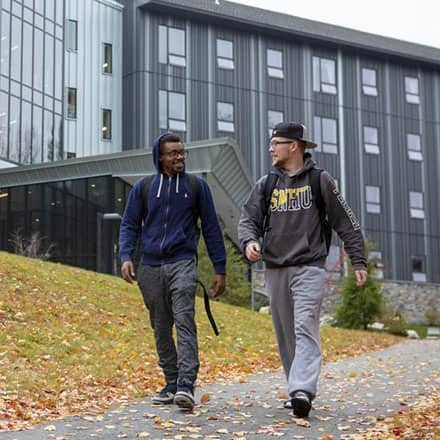 SNHU is a nonprofit, accredited university with a mission to make high-quality education more accessible and affordable for everyone.
Founded in 1932, and online since 1995, we've helped countless students reach their goals with flexible, career-focused programs. Our 300-acre campus in Manchester, NH is home to over 3,000 students, and we serve over 135,000 students online. Visit our about SNHU page to learn more about our mission, accreditations, leadership team, national recognitions and awards.