What is a Scholarly Source?
If you're not sure how to identify a scholarly source when conducting research, rest assured that you're not alone. Here are some important clues and techniques to help you identify which sources are credible, academic, and above all, scholarly.
What Qualifies as a Scholarly Source?
At its simplest, "a scholarly source is material written by scholars for scholars," said Anaya Jones, eLearning librarian at Southern New Hampshire University (SNHU).
Scholars have advanced degrees and conduct research to advance their respective academic field. Their work is intended to share knowledge, not to sell newspapers, generate clicks or make money in any way.
Scholarly research can include survey results, data and referencing or building on work that has already been conducted by other scholars.
What is an Example of a Scholarly Source?
Written material that can be used as source material generally falls into two categories: popular and scholarly. Popular material is intended to inform or entertain the public. This may include newspapers, magazines, websites, and blogs.
Scholarly material, on the other hand, is typically made up of research studies and journal articles targeted to help advance knowledge in a particular field. Scholarly sources are not meant to entertain. Their purpose is to inform and to advance their academic field. Scholarly sources are generally found in discipline-specific journals or published by academic presses, such as The Journal of Educational Behavior or Columbia University Press.
It's important to note that scholarly research is often peer-reviewed, which means that other scholars in that field review the work and decide if the research and methods are sound. If so, the work is considered reliable and suitable for publishing in a journal or academic press. Professors and students rely on scholarly journal articles to share their research, and publishing their work allows others to benefit from their findings.
So, How Do You Know if a Source is Scholarly?
If an article is published in a peer-reviewed journal, it's scholarly. If an article is published in an academic journal that is not peer-reviewed, it may be scholarly, but it may not. It's important to look for clues and use your judgement as a scholar to figure out
the difference. First, identify the author. From there you can make an informed guess about the audience. If the piece is written by a professor or researcher and the publication is targeted toward other professors and researchers, the piece is most likely scholarly.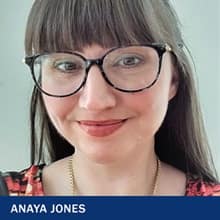 When seeking scholarly sources, library databases are the best place to start. That's where you can find a wealth of information published in scholarly journals and academic presses. Most colleges and universities have subscriptions that provide online access for students to all of the scholarly journals. Library databases also include popular sources, but be sure to take care to direct your search to scholarly sources only. The best way to do this is to start your search by looking for peer-reviewed journals.
An important part of the vetting process is determining whether or not the source is credible in addition to being scholarly. Determining credibility "depends so much on what you need that information for," said Jones. Evaluating sources isn't about good versus bad. It's about deciding if the information is a good fit for your topic.
What Are Some Characteristics of a Scholarly Source?
Scholarly sources "tend to be fairly lengthy, with high-level language specific to the discipline," said Jones. This can "include jargon that may not make sense to people outside that discipline even though they're scholars themselves."
Scholarly sources generally include a recognizable structure, including presenting methods, results and analysis. There are also specific ways to cite sources according to academic convention, and you'll see parenthetical or footnote citations in scholarly sources.
When examining the characteristics of a source to evaluate if it's credible, identify these four main criteria:
Relevance: Is the source is relevant to your topic? Open the full text of the document, read the abstract and skim the article. "You don't have to read the entire thing to determine if it's relevant," Jones said.
Date: "An old source in one discipline is not an old source in another," Jones said. An article published five years ago can be old or new, depending on the field. Information that is up to date in your discipline is important.
Type: Look for a university affiliation or the name of a journal as opposed to a newspaper or commercial magazine.
Authority: Does the author have an advanced degree in their field, and is the publisher associated with a research or academic organization?
It's important to remember that identifying a source as reliable or not is a skill. Learning how to do this can take practice. When in doubt, don't hesitate to reach out to a research librarian. Many universities even have 24/7 online chat access with research librarians ready to help you.
Above all, "be a research skeptic," said Jones. If you don't have enough information to verify an author's claim, keep looking for other sources saying similar things. Remember that the word "research" means to search again and again.
Identifying scholarly sources accurately takes time to learn and refine. This can be tricky, especially at first, but with practice and these simple guidelines, determining if a source is scholarly is a skill that anyone can master.
Marie Morganelli, Ph.D. is a freelance content writer and editor at Precise Words Creative. Connect with her on LinkedIn.
Explore more content like this article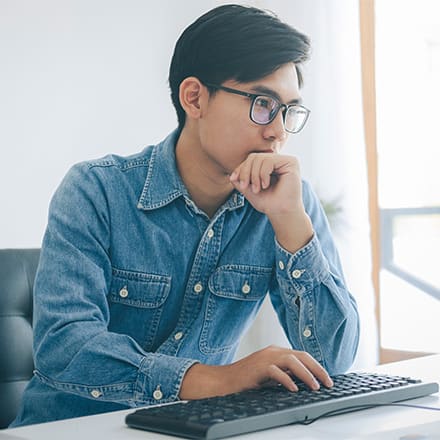 October 15, 2021
Generally taking only two years to complete, an associate degree provides foundational academic knowledge and technical expertise for a variety of career fields without the time and financial investment of a four-year degree.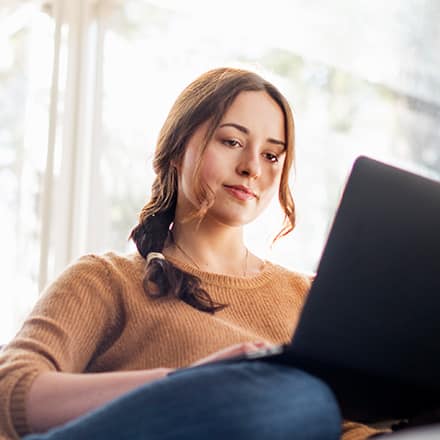 October 13, 2021
Choosing the right MA degree is a matter of your current accomplishments – academic and professional – and your goals for the future. Which MA degree is right for you will depend on your current career and where you want to go from here.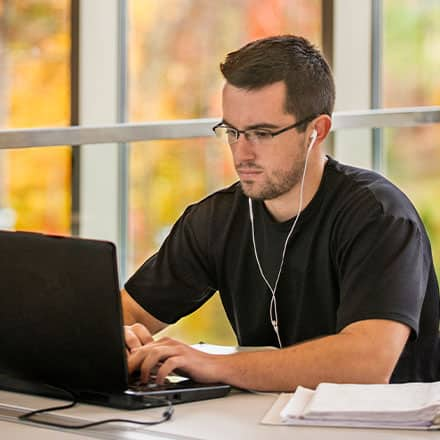 October 12, 2021
There's a clear benefit to getting an associate degree. Workers with an associate degree had median weekly earnings of $862, $132 more than people with a high school diploma alone, according to BLS.